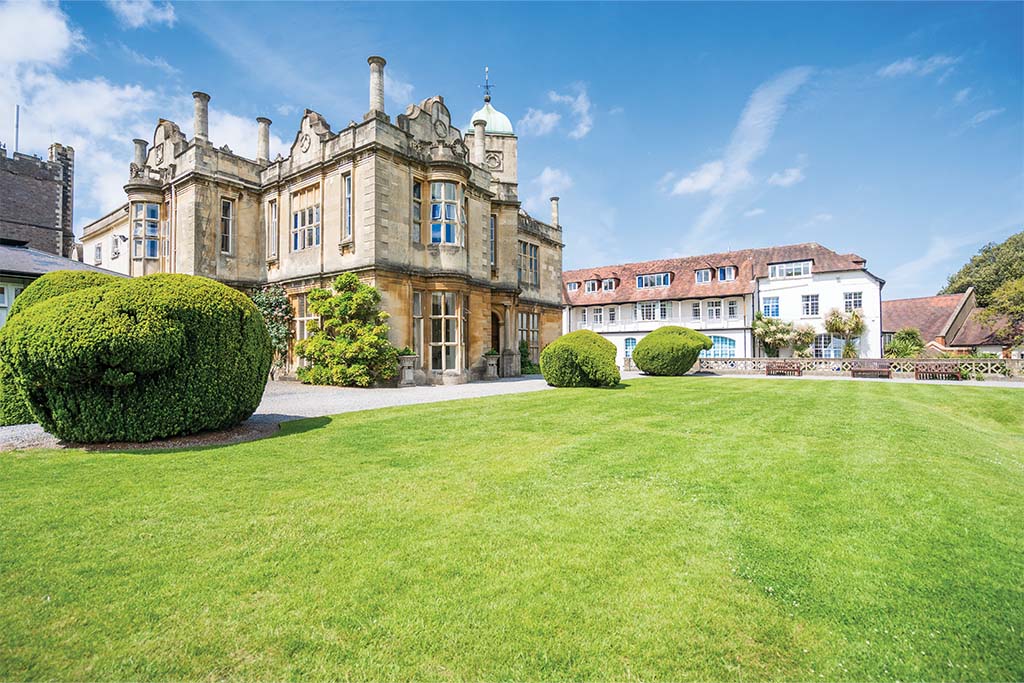 Address: Westbury-on-Trym, Bristol BS9 3BA
Website: www.badmintonschool.co.uk
Founded: 1858
Number of Pupils: 550
Ages: 3–18 years
Fees: (termly) Day, £3, 640 – £6,100; Boarding, £8,300 – £14,180. Nursery sessional fees, £30 per session
Head Teacher: Acting head: Stuart Dalley. Incoming head Summer 2023: Mrs Jessica Miles
Religious Affiliation: Non-denominational
Entrance Procedure: Entrance exams, online reasoning test and interview by a senior staff member
Contact: Mrs Katherine Stewart, Admissions Manager: 01179 055 271
School Visits: Individual visits welcome. Whole School Open Day: 1 May 2023. Contact Admissions or register online
The Curriculum
The emphasis at Badminton is on a holistic education, not narrowly academic. The curriculum and timetable are constructed to create balance between academic achievement, personal development, life skills and extra-curricular activities.
Games & The Arts
The Creative Arts Centre provides pupils with the inspiration and facilities to excel in the various mediums of art. Music, wellbeing and sports are a large part of school life. Wide ranging activities mean pupils can really get involved. 
Pastoral Care
The campus and community at Badminton gives off a homely, vibrant feel. Coupled with excellent pastoral care the school lends itself to strong mutually supportive relationships between pupils and staff. We wish every pupil to feel happy and confident. Working to ensure a well ordered and supportive environment, we ask pupils to take responsibility for themselves and others. This gives them opportunities to face challenge and build resilience.
Recent Scholarships
Awards and scholarships are available to pupils with particular talents.
Head Teacher's Philosophy
At Badminton, our focus continues to be on nurturing pupils' natural curiosity and fuelling their passion for learning. We believe in practically engaging with the subjects and really getting under the skin of them. The enduring excellence that Badminton girls achieve stems from the positive atmosphere and holistic approach to education.
Outstanding Characteristics
While Badminton retains a nationally outstanding academic record, the community gives pupils a chance to develop an understanding of the viewpoints of others and to contributing to the world around them. Pupils leaving Badminton are ready to face the wider world and take with them a network of lifelong friends.
---
---