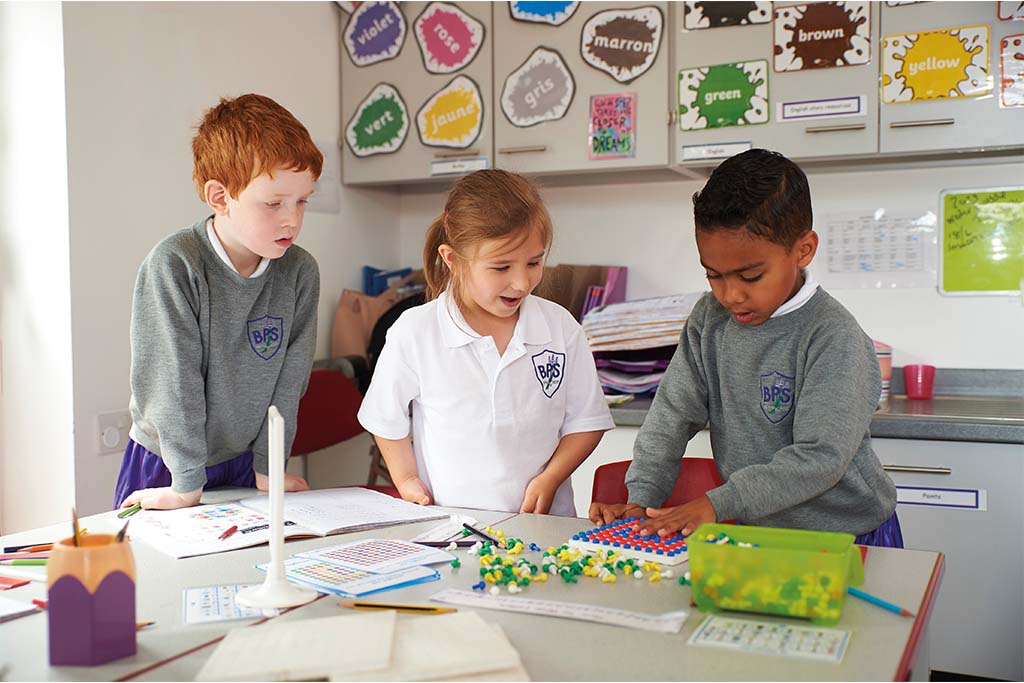 Address: Sutton Lane, Banstead, Surrey SM7 3RA
Website: www.bansteadprep.com
Founded: 2017
Number of Pupils: 235
Fees: (termly) £3,940 – £5,065
Ages: 2-11
Head Teacher: Jonathan Chesworth BEd. (Hons.)
Religious Affiliation: None
Entrance Procedure: Non-selective. Nursery visit term before entry. Reception entry via assessment events. Years 1 – 5 taster day.
Contact: Adrienne Forster, Head of Admissions & Marketing
Email: [email protected]
School Visits: For event dates and Virtual Open Day visit bansteadprep.com/admissions
The Curriculum
Tailored learning designed to ignite curiosity and encourage a willingness to try. Banstead Prep inspires children to aim high and dream big. Emphasis on developing skills for life and delivering a modern education that prepares our children for an exciting future.
Games & The Arts
Our impressive facilities, sport for all approach and specialist art, drama and music teaching spaces enable us to offer and to actively provide a broad, rich curriculum and co-curricular programme to a high standard.
Pastoral Care
At Banstead Prep we challenge, develop and nurture every child. We want every child to be free to be themselves. Promoting positive mental health and wellbeing is critical to our success as a school and wider community.
Recent Scholarships
In 2020, Banstead gained seven academic, art and sport scholarships. Then in 2021, eight academic, art, drama and music scholarships and in 2022, two academic scholarships and one drama scholarship.
Head Teacher's Philosophy
 School should be fun. Offering an exceptionally broad curriculum and co-curricular programme creates opportunities for children to be excited by and truly engaged with their learning and leads naturally to academic progress.
Outstanding Characteristics
Banstead Prep School has been rated Excellent in all areas in an ISI Inspection in September 2021. The school provides wraparound care from 07:30 – 18:00 and an in-house holiday club. Sports facilities include an on-site swimming pool, all-weather pitch, netball court and full-size sports hall. Children of all ages benefit from subject specialist teaching and use of dedicated teaching spaces for art, drama, food technology, music and science. Forest school for children in nursery to Year 2 and life skills lessons for children in Years 3 – 6 encourage the development of independent learning and creative problem solving skills
---
---