Cambridge Centre for Sixth-form Studies (CCSS)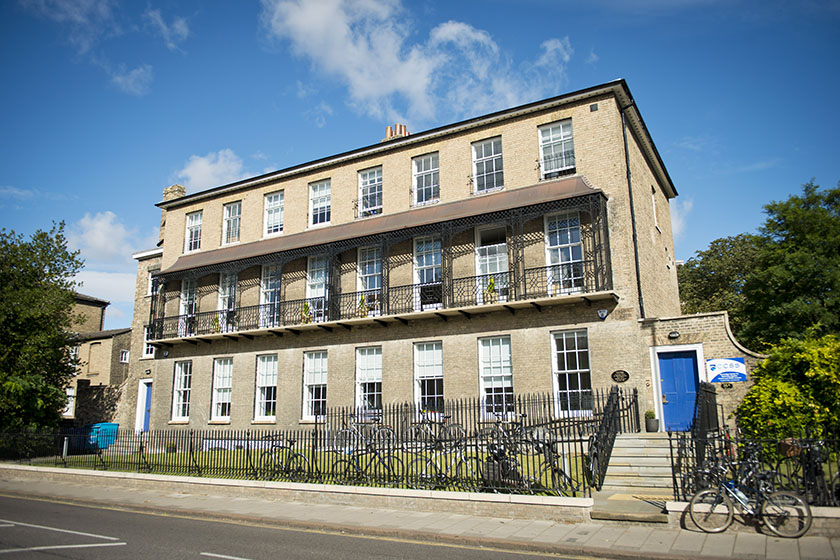 Address: Cambridge Centre for Sixth-form Studies, 4–5 Benet Place, Lensfield Road, Cambridge CB2 1EL
Website: ccss.co.uk
Founded: 1981
Number of Pupils: 160
Ages: 15–21
Fees: UK Student Tuition Fees from £6,650 to £8,400 per term; UK Student Boarding Fees from £4,333 to £6,400 per term
Principal: Denise Hammersley
Religious Affiliation: Non-denominational
Entrance Procedure: Non-selective
Contact: Registrar 01223 454762
Email: [email protected]
School Visits: We have no upcoming open events at the moment. Please contact the Admissions team to arrange a visit.
The Curriculum
At CCSS we offer a number of A-level course options, these include:
Two-year A Level
A Level Year 13 Entry
One Year iGCSE Programme
International Foundation Programme
Pre Programme
Games & The Arts
CCSS provides a wide range of extracurricular activities. We have many groups and teams within college we've had debaters, chess players, actresses and actors, poets and film makers. We also offer a wide range of sports with college teams in football, netball and basketball to name but a few.
Pastoral Care
The CCSS pastoral system encourages clear and comprehensive communication between all staff, students and parents. Every student is placed in the care of a designated personal tutor who works closely with each student and liaises with parents, teachers and boarding staff. We share a common goal: to ensure that students make an effective transition to independence and responsibility.
University Places
The overwhelming majority of CCSS students choose to continue their learning at universities in the UK and abroad.
Head Teacher's Philosophy
It is our mission to ensure that students benefit both through academic achievement and through personal development. We deliver this consistently by having very high expectations of students and staff, by great facilities and learning opportunities, by ensuring that both course-specific and extracurricular activities are inspiring, and by offering a very high level of personal support.
Outstanding Characteristics
In 2019, the college became part of the Stephen Perse Foundation, a group of schools in Cambridge, Madingley and Saffron Walden educating boys and girls aged 3 to 18.
Independent college in the heart of Cambridge.
Average class size six students.
High success rate for top university applications.
Nationality mix: 55 per cent UK & EU and 45 per cent international, with over 30 nationalities studying at CCSS.
All our boarding houses are staffed 24 hours a day, seven days a week and students are able to be in the house at any time.
A unique learning environment designed to inspire both academic achievement and personal growth.
---
---