Copthorne Preparatory School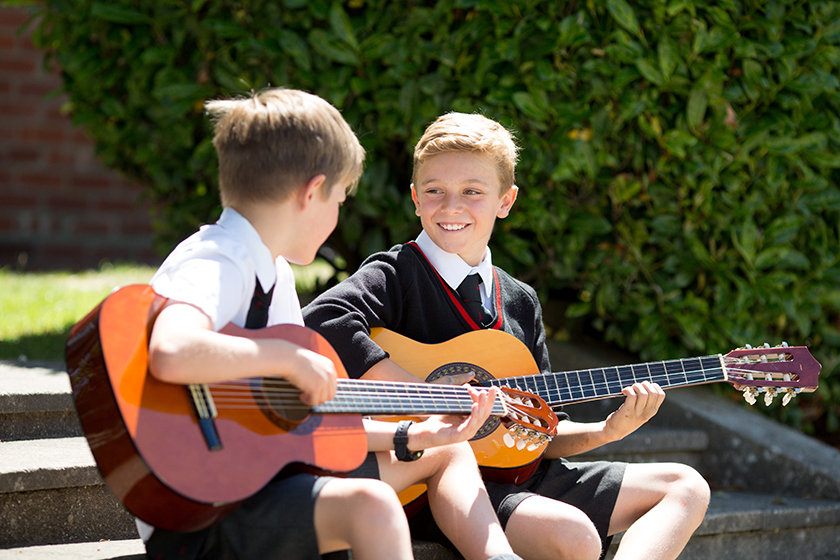 Address: Effingham Lane, Copthorne Prep, West Sussex RH10 3HR
Website: copthorneprep.co.uk
Founded: 1902
Number of Pupils: 350
Fees: Pre-Prep: £2,965 – £3,100; Prep: £4,100 – £5,160; Weekly Boarding: £5,855;
Full Boarding: £7,995; Flexi-boarding also offered.
Ages: 2–13
Head Teacher: Mr Chris Jones
Religious Affiliation: Church of England
Entrance Procedure: Age appropriate assessments and report from the Head of the pupil's current school.
Contact: Kathryn Billingham-West, Registrar
Email: [email protected]
School Visits: October, February and May open mornings. Personal visits all year round by appointment.
The Curriculum
The curriculum includes the traditional core academic subjects as well as French, Spanish and Latin, study skills, chess, forest schools, home economics, DT, art, PE/swimming and games.
Games & The Arts
The school is very proud of its reputation as one of the leading sporting schools and we compete competitively against some much larger schools with success. Art is a very strong department, with a purpose built room and many scholarships obtained to senior schools
Pastoral Care
When parents are choosing a school they want to ensure it will work for their child, especially in the formative years. It is important then that the school's ethos and approach to pastoral care matches parent's expectations of what a modern prep school should be delivering. Copthorne's belief is that a happy child is one who can achieve everything they are capable of achieving, whether that be academic, sporting or artistic. In the most recent ISI Inspection, pastoral care was judged to be outstanding and it is the foundation upon which everything else is built.
Recent Scholarships
In 2017, Copthorne pupils were awarded 21 scholarships by senior schools, representing 65% of the Year 8 cohort.
Head Teacher's Philosophy
'Copthorne aims to develop children's confidence; provide opportunity and help them realise their potential, so each and every child is encouraged to be the very best they can be. As headmaster, it is my responsibility and and my privilege, to shape the direction of our school, support and encourage our fantastic team of staff, and ensure that every Copthorne pupil and parent gets the very best experiences and memories from the educational opportunities we offer.'
Outstanding Characteristics
Friendly, family feel with a child centred education in a parent friendly environment, where early drop off and late collection are available for 48 weeks a year from age 2.
Full and weekly boarding is increasingly popular with escorted travel to and from London Victoria.
Energy and enthusiasm is everywhere – academically, creatively and on the sports fields.
All this activity creates a very strong sense of togetherness and youthful camaraderie among the pupils, and a deep-seated respect for themselves and everything around them.
---
---