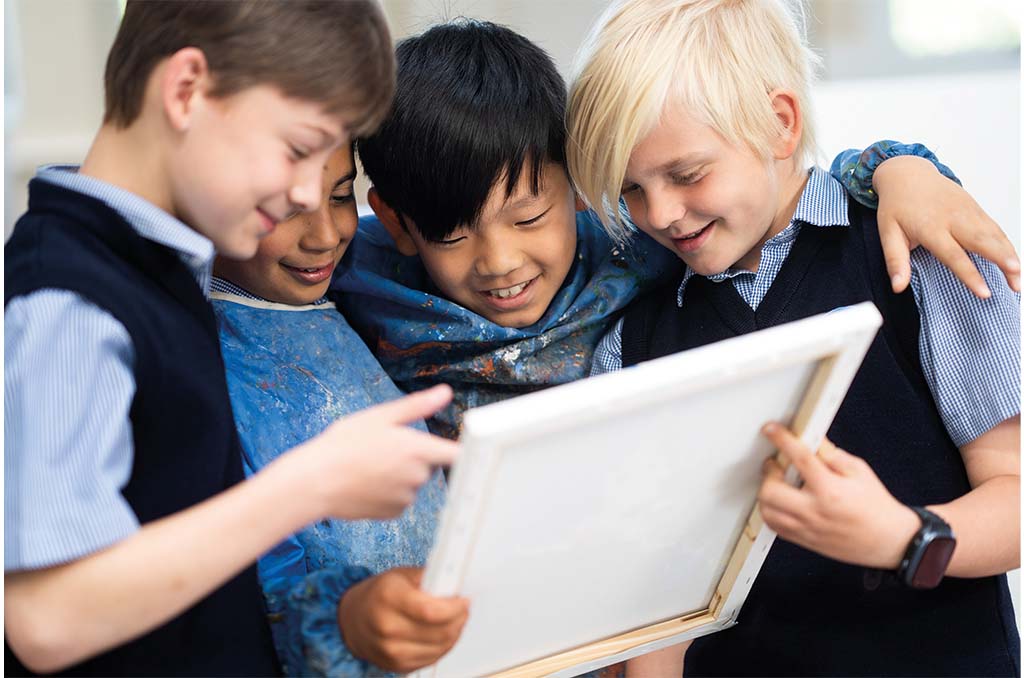 Address: 42 Alleyn Park (Years 1 – 8), 8 Gallery Road (Early Years), Dulwich, London SE21
Website: www.dulwichpreplondon.org
Founded: 1885
Number of Pupils: 843
Ages: Boys 3–13, Girls 3–4
Fees: Early Years – Nursery & Reception, £5,000; Pre-Prep – Years 1 & 2, £5,760; Lower School – Years 3 & 4, £6,535; Middle & Upper School – Years 5 to 8, £7,315
Head Teacher: Louise Davidson
Religious Affiliation: Non-denominational
Entrance Procedure:Selective, main entry points are Nursery (3+), Reception (4+), Year 3 (7+) and Year 7 (11+).
Contact: Viki Cryer, Registrar; 020 8766 5525
Email: [email protected]
School Visits: Tours are available during term time; please visit our website to book.
The Curriculum
An innovative and challenging curriculum that seeks to foster a growth mindset in all pupils. At Dulwich Prep London we believe that there is no limit to a child's potential.
Games & the Arts
Sport, music, drama, art, and DT all play a fundamental part in daily life at Dulwich Prep London. We champion the ability to play sport or be creative with intelligence and passion, and we recognise the benefits of both.
Pastoral Care
At Dulwich Prep London pastoral care is the starting and endpoint of all we do, we recognise its importance, underpinning every element of a child's education. Our years of experience working with boys up to 13 years old, ensure that we understand the unique physical, emotional and developmental challenges they face. We treat every child as an individual, nurturing the necessary skills and support to equip them for their future.
Recent Scholarships
Between 2020 and 2022, over 200 scholarships have been awarded to top senior schools.
Head Teacher's Philosophy
Miss Davidson is passionate about boys learning holistically, building good character and developing meaningful skills for their future. She effectively strikes a balance between the school's heritage and traditions with the need to be at the forefront of what is new and best in education.
Outstanding Characteristics
For the boys at Dulwich Prep London, their time is about more than preparation for exams; it is about preparation for life. We believe an education rooted in teaching character is what sets our boys apart. We uphold eight values (Love, Courage, Gratitude, Humility, Justice, Service, Self-discipline and Honest) which underpin a holistic education; these values allow our boys to flourish.
---
---