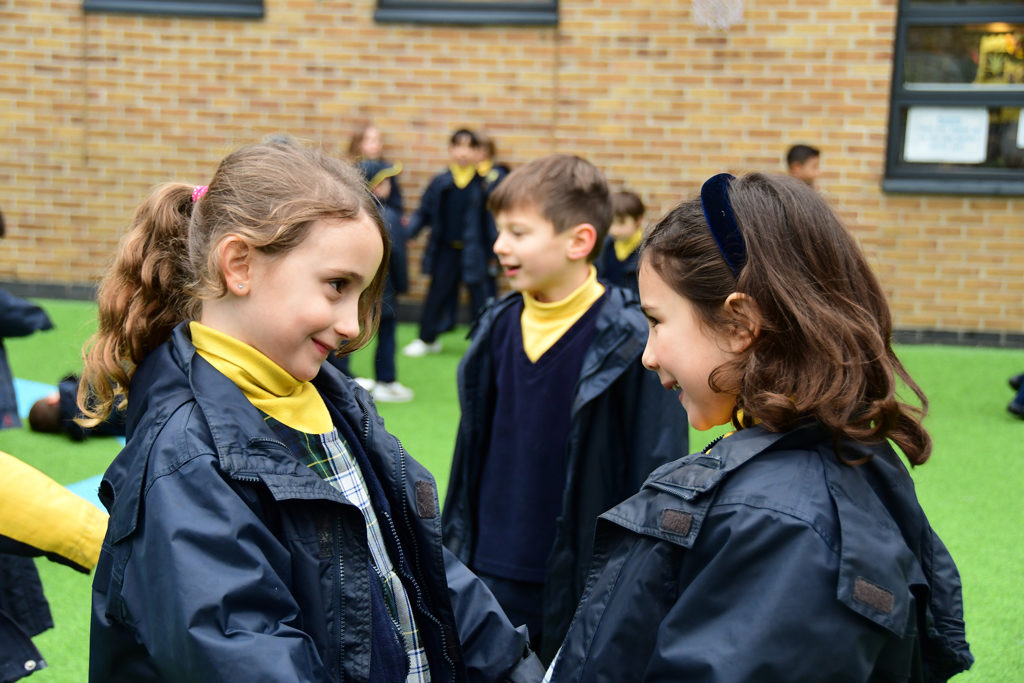 Address: 47A Fulham High Street, London SW6 3JJ
Website: Fulham.school
Founded: 1996
Number of Pupils: 180
Fees: (termly) £6,140
Ages: 4-7
Head Teacher: Di Steven
Religious Affiliation: Non-denominational
Entrance Procedure: Non selective at Reception entry, but selective at any stage after that
Contact: Clare Beckwith, Head of Admissions
Email: [email protected]
School Visits: Open morning dates
Tuesday 28 September, 2021
Tuesday 23 November, 2021
Tuesday 22 March, 2022
Tuesday 17 May, 2022
The Curriculum
A holistic approach with the national curriculum as a basis, but going far beyond requirements and enriched with specialist teaching for music, sports, art, dance, French, computing and science.
Games & The Arts
Sports curriculum includes weekly swimming, gymnastics, PE and outdoor games on our own astroturf. Music lessons twice a week plus singing (all year groups), recorder & violin lessons for Year 2 and two performances per year by all 4-7 year olds.
Pastoral Care
The happiness of our pupils, and the fostering of mutual kindness among them, is central to all we do. Dedicated, caring form teachers and small classes are at the heart of our support system. Teachers quickly get to know all their pupils in Reception and over the three years at the school we work closely with all types of learners and personalities to ensure each child develops their confidence.
Recent Scholarships
Head Teacher's Philosophy
We offer pupils a holistic and dynamic curriculum. On our own dedicated site we offer an array of specialist taught subjects: sport, music, science, computing, French, dance,  drama & art and swimming. I place the relationship between staff, children and parents at the forefront of what makes Fulham Pre-Prep tick.
Outstanding Characteristics
Non-selective at Reception entry
Automatic entry from Pre-Prep to Prep
A vibrant site dedicated to 4-7 year-old with new Dining Hall
Specialist teachers and dedicated rooms for Art, Music, Science, Computing, Dance, Drama and Sports
A holistic approach with emphasis on life skills
---
---