Lady Eleanor Holles School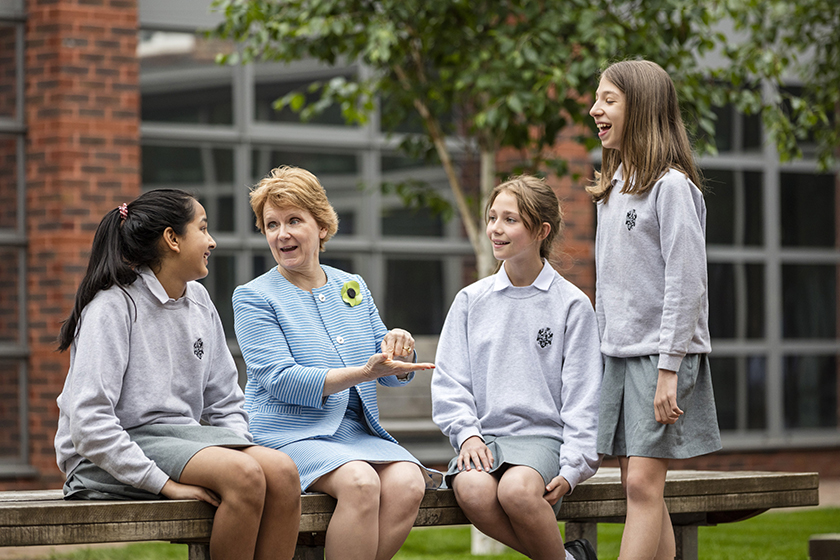 Address: Lady Eleanor Holles School, Hanworth Road, Hampton, Middlesex TW12 3HF
Website: lehs.org.uk
Founded: 1710
Number of Pupils: 875 (including 192 in Junior school)
Fees: Senior: £6,315 per term. Junior : £5,231 per term (2016/17)
Ages: 7-18
Head Teacher: Mrs Heather G Hanbury, MA (Edinburgh), MSc Cantab (Wolfson College)
Religious Affiliation: Church of England
Entrance Procedure: Admission at 7+, 11+ and 16+ via entrance examination and interview for Senior school.
Contact: Mrs Stark – Registrar
Email: [email protected]
School Visits: Visitors' mornings throughout the autumn and summer terms.
The Curriculum
We offer a broad curriculum that includes traditional subjects as well extensive training in computing. Our new state of the art facilities, opening in September 2017, lead the way in STEM subjects.
Games & The Arts
We have a long standing reputation for excellence in sport, music, drama and the creative arts. Our beautiful grounds, exceptional facilities and specialist teachers enable LEH girls to flourish in their chosen interests and strengths.
Pastoral Care
Pastoral care is absolutely central to the school ethos. We want your daughter to achieve her academic, creative and athletic potential. We also want her to be happy, well-adjusted and fulfilled. That's why we're here with her through every success and failure, the good times and the bad. Heads of Year and senior members of staff make it their priority to integrate pastoral care into every aspect of school life.
University Places
The vast majority of girls go on to Russell Group Universities.
Head Teacher's Philosophy
There is much more to LEH life than academic achievement: if young women left here with excellent exam results alone, we would be disappointed. Our goal is that LEH girls become expert learners, unafraid to tackle new and challenging ideas, prepared to take risks, and able to learn from failure.
Outstanding Characteristics
LEH is unique amongst London girls' schools in that it offers boarding school facilities in a day school, with an extensive coach network shared with Hampton School next door. LEH girls are high achieving, whilst remaining down to earth, modest and grounded, despite excelling academically and in their extra-curricular activities.
---
---