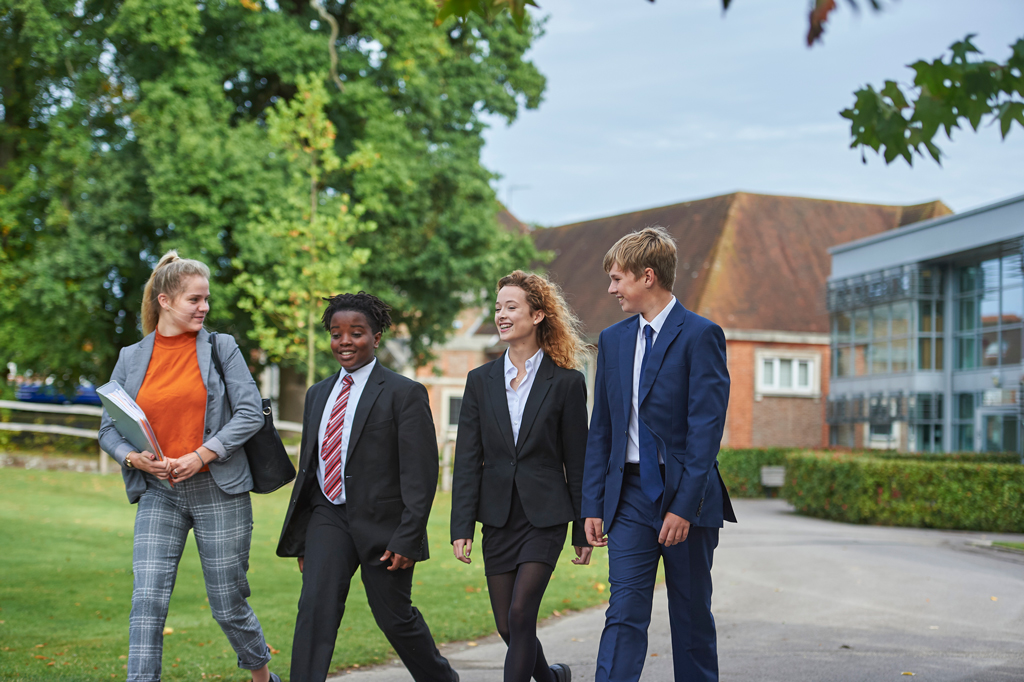 Address: Shinfield Road, Reading, Berkshire, UK RG2 7ED
Website: leightonpark.com
Founded: 1890
Number of Pupils: 493
Ages: 11-18
Fees: £6,255-£12,665 per term
Head Teacher: Matthew L S Judd
Religious Affiliation: Quaker
Entrance Procedure: Registration, entrance tests, interview, references, selection criteria
Contact: +44 0118 987 9608
Email: [email protected]
School Visits: Open mornings: 10 March & 16 June; open evening: 12 May; year seven taster day: 19 May; year nine taster day: 18 June. Individual visits may be arranged for sixth-form entry.
The Curriculum
Our curriculum encourages students to achieve the best they can. We'll harness your child's innate inner-drive, helping them to develop independence, confidence and a deep desire to learn and grow.
Games & the Arts
Students who reach a representative level of sport are offered strength and conditioning sessions and opportunities via our Advanced Performer Programme. We're proud to be a Flagship Yamaha Music Education Partner. We have outstanding instruments, exclusive teaching materials and specialist training.
Pastoral Care
The small size of our community means staff get to know each student as an individual and meaningful connections are made. Calling teachers by their first names breaks down some of the traditional barriers to communication and helps students feel they will be listened to. We have recently appointed a Deputy Head: Pastoral in our commitment to ensure pastoral care and safeguarding are a continued priority across the school.
University Places
43 per cent studying at Russell Group Universities. 80 per cent studying STEM degrees
Head Teacher's Philosophy
We are a school that inspires achievement with values, character and community. This is the Leighton Park difference and has been since our Quaker foundation in the nineteenth century. The school is distinctive and original in each of these areas. Free, deep thinking scholarship is prized at Leighton Park.
Outstanding Characteristics
Our innovative approach to STEAM (Science, Technology, Engineering, Arts and Mathematics) harnesses creative talents, blending them with skills in critical thinking and creative problem solving. Ethical Enterprise is about social business and active citizenship. It's about giving your child the skills to make changes for a more equitable world.
---
---