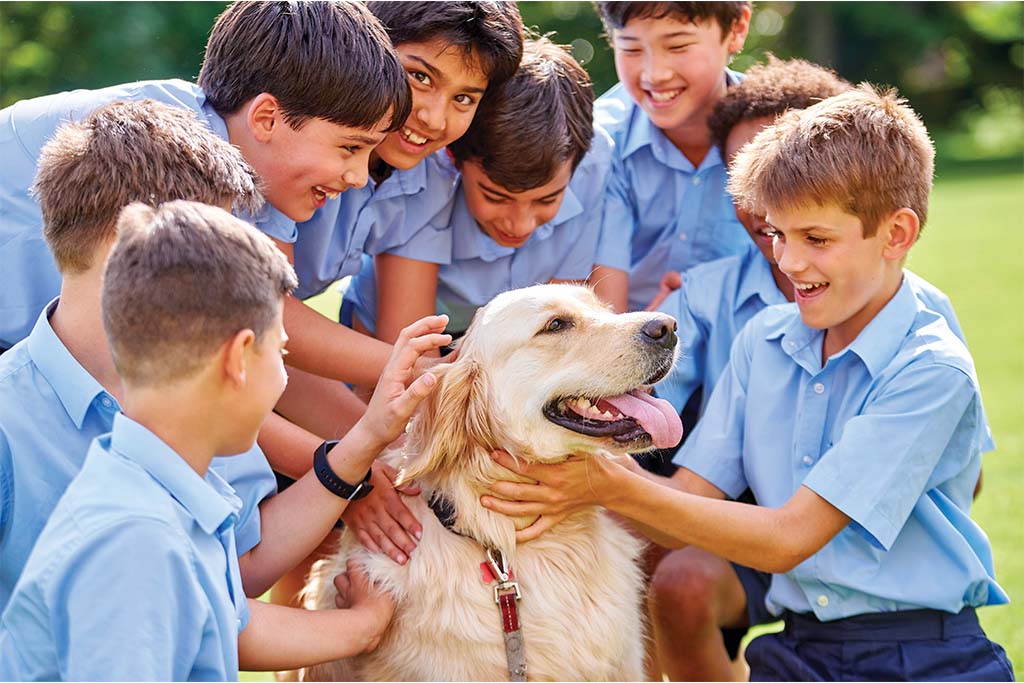 Address: Windsor Road, Ascot, Berkshire SL5 7LH
Website: papplewick.org.uk
Founded: 1947
Number of Pupils: 210
Ages: 6–13
Fees: Boarding, £11,255; International (Child Student Visa), £12,580. Day, Year 2, £6,225; Years 3 and 4, £8,155; Years 5 and 6, £8,645.
Head Teacher: Tom Bunbury BA, P.G.C.E.
Religious Affiliation: Church of England
Entrance Procedure: Visit and meeting with Headmaster Bunbury – all boys assessed but no entrance exam.
Contact: Rebecca Lindley, 01344 621488
Email: [email protected]
School Visits: Next Open Morning on Sat 13th May 2023 from 9 a.m.-11.30 a.m
The Curriculum
Outstanding record academically at both CE and scholarship level to major public schools. We aim to challenge and excite boys through inspirational teaching. The school maintains a broad but challenging curriculum with small class sizes.
Games & The Arts
Rugby, football, cricket (12 teams), athletics, hockey, tennis, squash, golf, fencing, shooting, karate, scuba, polo. Covered swimming pool. Art and drama flourish. Papplewick has a Cathedral standard choir and three quarters of the school learn one or more musical instruments.
Pastoral Care
A school which celebrates individuality and where boys can still be boys. The tutor/houseparent system ensures outstanding pastoral care.
Recent Scholarships
Papplewick maintains its high academic record gaining no less than 41 scholarships to top UK Senior schools in the past three years, including two coveted King's Scholarships to Eton College.
Head Teacher's Philosophy
The excellence our boys achieve is worth little unless they are happy – thus, our most coveted prize is for greatest enthusiasm for life, contribution to the community and kindness to others.
Outstanding Characteristics
Tatler Good Schools Guide award: Prep School of the Year 2018-19. Exceptional scholarship record. Outstanding preparation for top public schools. Best known for happy, confident and well-mannered boys. Three daily London transport services run from Brook Green, Hammersmith, and Gloucester Road area. Comprehensive daily activities programme (30 activities including 100-strong snake club). Daily chapel. Modern and family-friendly approach to boarding.
---
---