Radnor House School, Twickenham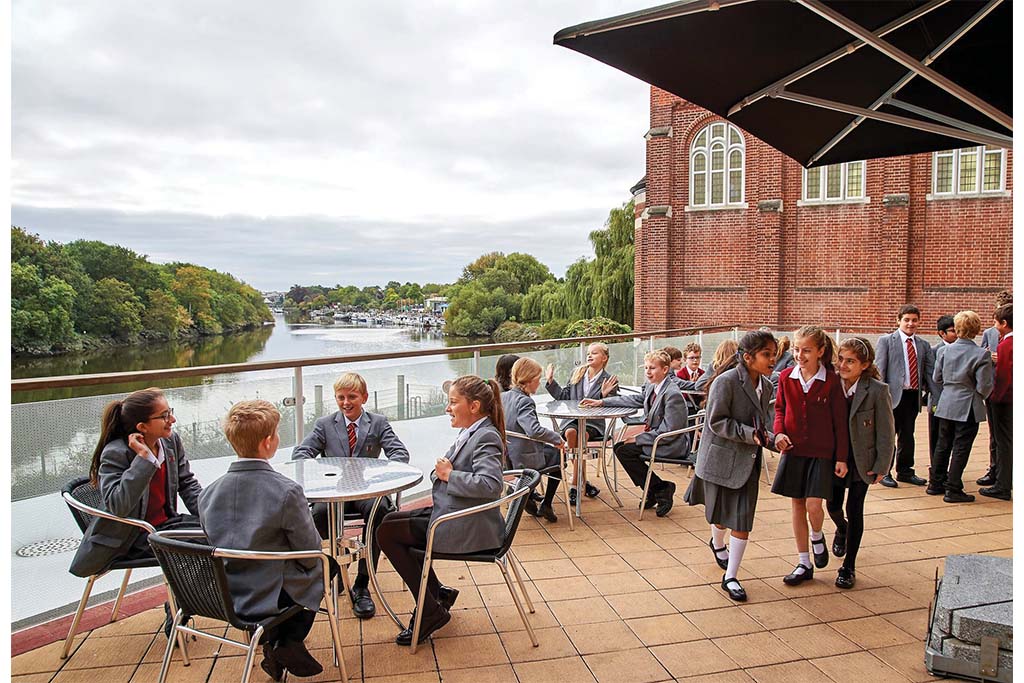 Address: Pope's Villa, Cross Deep, Twickenham TW1 4QG
Website: www.radnor-twickenham.org
Founded: 2011
Number of Pupils: 440
Ages: 9-18
Fees: (termly) £5,710 – £7,030
Head Teacher: Darryl Wideman
Religious Affiliation: Non-denominational
Entrance Procedure: Academically selective. English and mathematics assessments, informal group interview for Year 7 and Year 9 entry. School reports and Head's references. 
Contact: The Admissions Department; 020 8891 6264
Email: [email protected]
School Visits: Three open days per year in May, Oct and Nov. Group tours run twice a week during autumn and summer term when permitted.
The Curriculum
We provide a rigorous and broad academic curriculum, providing breadth and balance with a bespoke individual curriculum where necessary. Beyond the classroom, we have a superb array of around 100 co-curricular clubs to enhance our academic offer.
Games & the Arts
We have teams for most traditional sports including football, rugby, cricket, hockey and netball based in outstanding sports facilities at Teddington Cricket Club and St Mary's University. Rowing is a popular sport, making the most of our stunning riverside location. The performing arts and fine arts are strong, with regular concerts and art exhibitions.
Pastoral Care
We pride ourselves on our pastoral care, with staff well trained in safeguarding, mental health awareness and wellbeing. Intervention is swift, putting the child at the centre of all we do. We try to be as proactive as we can, helping pupils to develop resilience and helping them to navigate through the complexities of the modern world. In short, we genuinely care about our pupils and want them to thrive.
University Places
The majority of our upper sixth leavers go on to top Russell Group universities. 
Head Teacher's Philosophy 
Work hard and be kind. The most successful people are those prepared to use discretionary effort – do what you are asked to do and then do a little bit more. The pointy-elbowed, win-at-all-costs mentality has increasingly been found wanting. It is time for the compassionate to show that there is a better way.
Outstanding Characteristics
Big enough to matter, small enough to care. A genuine community that looks out for all its people where success can be achieved through encouragement not pressure. The opportunity for everyone to thrive in an education with meaning. A rising tide lifts all boats. 
---
---