Address: Repton, Derby, Derbyshire DE65 6FH
Website: www.repton.org.uk
Founded: 1557
Number of Pupils: 630, fully co-educational
Ages: 13-18
Fees: Boarding: £12,261 per term | Day: £9,096
Head Teacher: Mark J Semmence BA, MBA, MA
Religious Affiliation: Church of England
Entrance Procedure: For entry at 13, Common Entrance or CAT 4 Assessments, or the Repton 13+ Academic Scholarship. For entry at 16, year 12 pupils will sit papers in their expected A-level choices, whilst overseas candidates will sit CAT 4 Assessments.
Contact: Mrs Jane Bird, Registrar, 01283 559222
Email: [email protected]
School Visits: We hold two formal open mornings per year: 13+ in June and sixth-form in September. Families are encouraged to visit individually when the programme can be tailored to match specific interests
The Curriculum
We aim to develop curiosity and to enable pupils to acquire the skills, mindset and qualifications that will open the doors to opportunity. Pupils typically take ten GCSEs at the end of year 11, and sixth-formers take three or four A-levels.
Games & the Arts
Repton enjoys a national reputation for sport with a strong track record of success, particularly in hockey, football, cricket and tennis, and an exciting new swimming programme. Music and the visual arts flourish, and there is an outstanding theatre.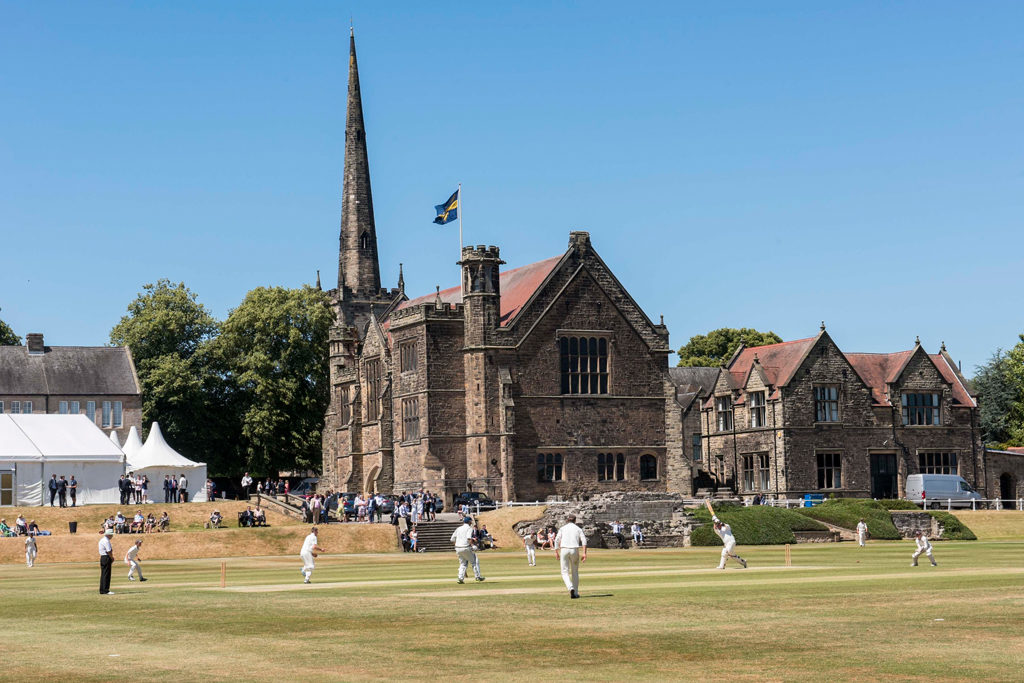 Pastoral Care
Caring for our pupils is our privilege and our priority. For both boarders and day pupils, the house provides a secure, inclusive and vibrant community, the family atmosphere reinforced by the practice of house meals and resident teams of houseparents, tutors and matrons. But every member of staff knows that they have a responsibility to ensure the school environment safe, supportive and which engenders qualities such as resilience, kindness, tolerance, and commitment to others.
University Places
Over 60 per cent go to Russell Group universities, ten per cent to Oxbridge and Ivy League.
Head Teacher's Philosophy
'I value the pursuit of academic excellence and success, of course, but this is not at the expense of an all-round and broad education; in fact, the two complement each other.  In and out of the classroom, I want pupils to develop the skills, qualities and values that will lead to a successful life and I believe passionately that the quality of an education is seen less in the questions children answer than the questions they ask.'
Outstanding Characteristics
Our character: Reptonians are grounded but aspirational. They have their feet on the ground and their eyes on the horizon.
Our size: We are ambitious and compete successfully on the national and international stage, whilst being small enough to allow every pupil to be known as individuals and valued.
Our school life: Pupils enjoy outstanding opportunities in sport and the arts and we celebrate participation as much as excellence.
Our family: Reptonians are part of a growing global network – the Repton family of schools.
---
---