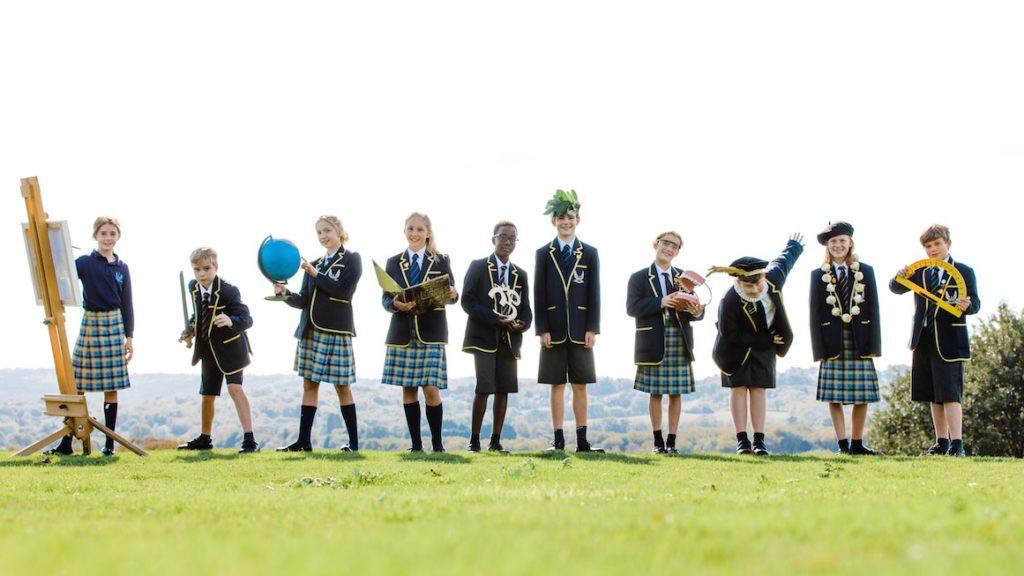 Address: Vinehall Road, Robertsbridge, East Sussex TN32 5JL
Website: vinehallschool.com
Founded: 1938
Number of Pupils: 220
Ages: 2-13
Head Teacher: Joff Powis
Religious Affiliation: Church of England
Entrance Procedure: Non-selective
Contact: Liz Powis
Email: [email protected] or [email protected]
School Visit: Open events and bespoke headmaster tours
Curriculum
We foster a love of learning for its own sake by encouraging our children to ask questions and think for themselves.
We want to encourage our children to develop the necessary skills to work productively as part of a group and to become resilient and reflective learners, unafraid of trying something new or making mistakes.
Games & the Arts
Sport at Vinehall plays a vital part in everyday life for a Vinehall pupil. We aim to provide a programme based on inclusivity, enjoyment and performance. We are focused on providing a broad and varied sporting experience for all our girls and boys.  We have a diverse selection of creative arts including Drama, Music, Art, DT and Computing.
Pastoral Care
As soon as a child enters Vinehall they are part of a welcoming community where pupil wellbeing is our main focus.  We want our children to thrive individually, so we encourage a growth mindset that builds resilience and prepares our pupils not only for the next stage of their education but also for life.
Recent Scholarships
60 scholarships in 4 years to 19 different schools including, Sevenoaks, Harrow, Tonbridge, Charterhouse, Dulwich, Gordonstoun, King's Canterbury and Benenden.
Head Teacher's Philosophy
Children come first at Vinehall. We believe that in providing a wide range of opportunities we can allow our children to achieve success, instilling in them a strong sense of purpose and self-confidence.  Our staff and parents work together to create a warm and thriving community, where kindness and tolerance towards others are leading values.  The School's ethos is encapsulated in our motto, 'to do our best for the benefit of others'.
Vinehall always has great academic ambitions for our children. These high expectations are supported by dedicated teachers who inspire the children to work with enthusiasm and enjoyment in preparation for their senior schools and beyond.
It is our aim that Vinehall children will possess not only a love for learning but also the resilience to overcome any challenges that lie ahead.  In this ever-changing world, our warm family environment allows children to remain children for as long as possible.
Outstanding Characteristics
The Vinehall Dispositions are taught from Nursery and Kindergarten through to Year 8. These dispositions are the fundamental skills that we believe will enable our pupils to become creative and critical thinkers able to excel in the 21st Century world.
---
---