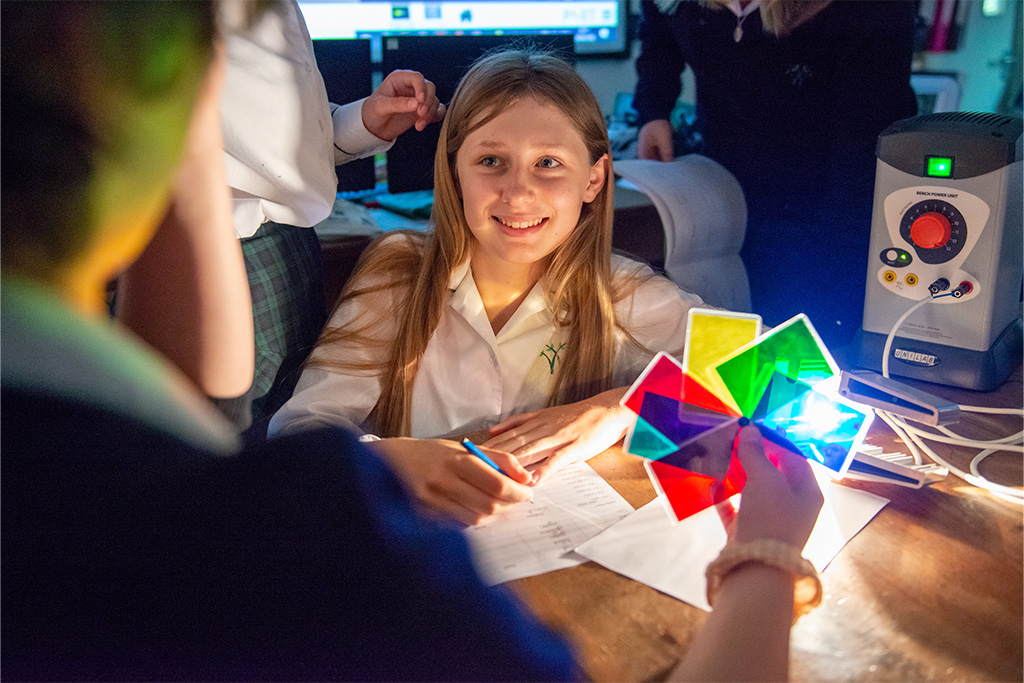 Address: Wychwood School, 74 Banbury Road, Oxford, Oxfordshire OX2 6JR
Website: wychwoodschool.org
Founded: 1897
Number of Pupils: Over 120
Ages: Girls 11-18 years
Fees: Daily from £6,545 per term (£19,635 per year)
Weekly from £9,440 per term (£28,320 per year)
Occasional Boarding from £75 per night
Full Boarding from £11,235 per term (£36,504 per year)
Head Teacher: Mrs Jane Evans
Religious Affiliation: Christian heritage, all faiths welcome
Entrance Procedure: Own school entrance assessment, interview and school reports
Contact: Mrs Jane Evans
Email: [email protected]
School Visits: Individual school tours by appointment and Open Days/Evenings.
The Curriculum
Pupils can choose from over 28 subjects at GCSE, A-level and BTEC courses. The sixth form also undertakes EPQ qualification.
Games & the Arts
Pupils have every opportunity for success across music, arts, drama and sports. Wide-ranging music and drama opportunities on offer and over half have extra music tuition. Sports include; hockey, netball, tennis and athletics as well as newly introduced Rugby 7s and Rowing.
Pastoral Care
Pastoral care is at the core of Wychwood's ethos. There is strong vertical and horizontal mixing within the school and pupils are cared for with genuine familial attentiveness Form tutors and progress tutors are in place to support pupils and monitor academic progress as well as their pastoral care. Pupils themselves also contribute to the pastoral care as they take on roles of housemother/housesister to help new joiners settle in.
University Places
86% of students over the last 5 years went to their first choice university. In 2022, 67% received offers from Russell Group universities.
Head Teacher's Philosophy
Wychwood helps girls achieve academic excellence through creativity of thought and leave school with the wisdom and courage to find their place and space in the world. Wychwood focuses on innovation, collaboration, creativity and life skills to deliver added value to all its pupils. The highly dedicated staff empower all girls to discover their passion and skills while providing first-class education.
Outstanding Characteristics
'Wychwood is an amazing school. It is caring, positive and very much about working with the individual. The staff work closely to bring out the best in every girl. If you're after a school that genuinely cares for each child and looks after them as an individual, challenging them and finding their true potential – then you've found it.'
---
---