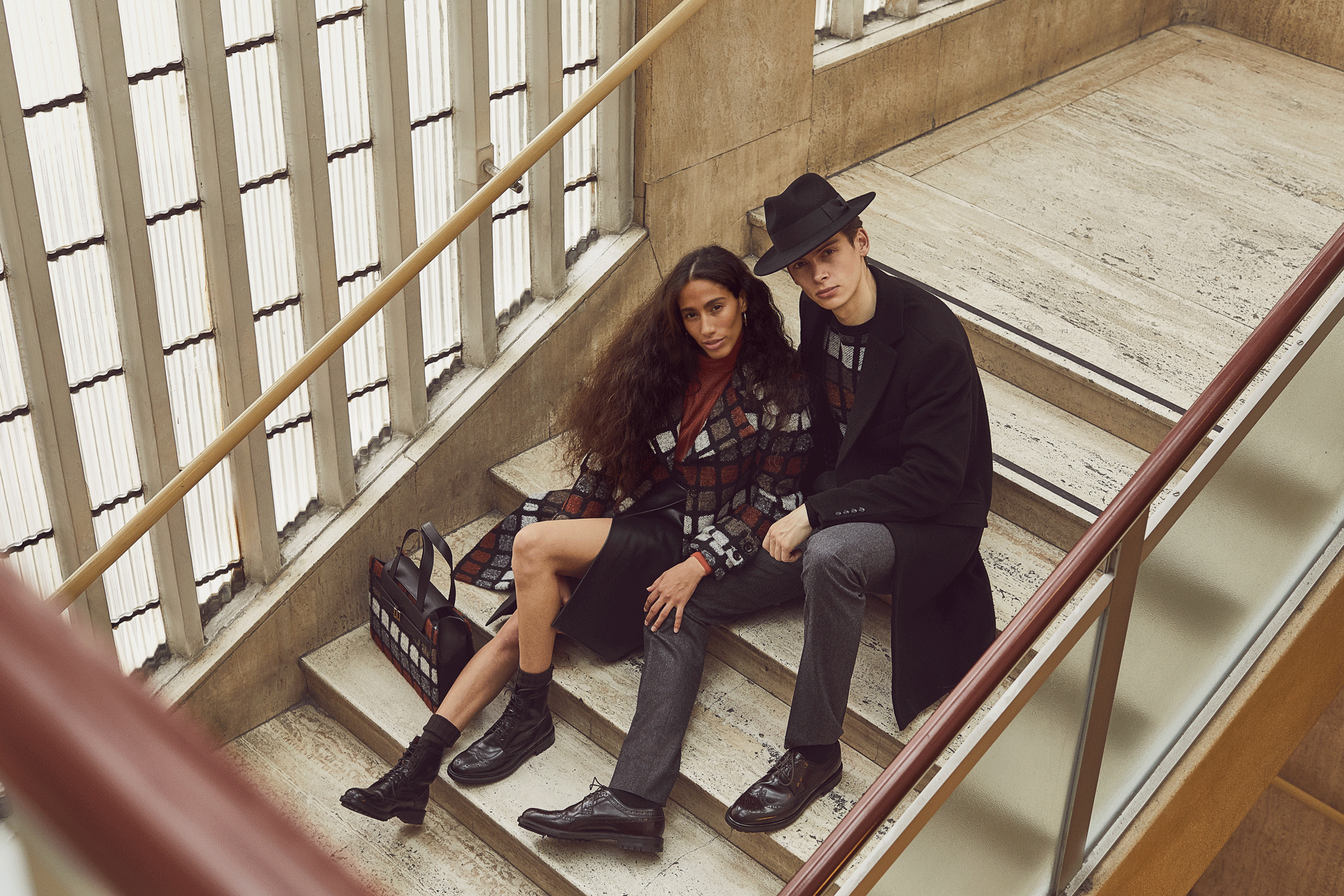 To mark its 125th anniversary, luxury fashion house DAKS has created a special check, which is deeply rooted in the brand's heritage. The story behind the design is showcased in their new campaign, 'A Window To The Past', which sees sartorial influencer Mathias le Fèvre and singer-songwriter Ciinderella Balthazar visiting the birthplace of DAKS' first flagship store, Simpsons of Piccadilly.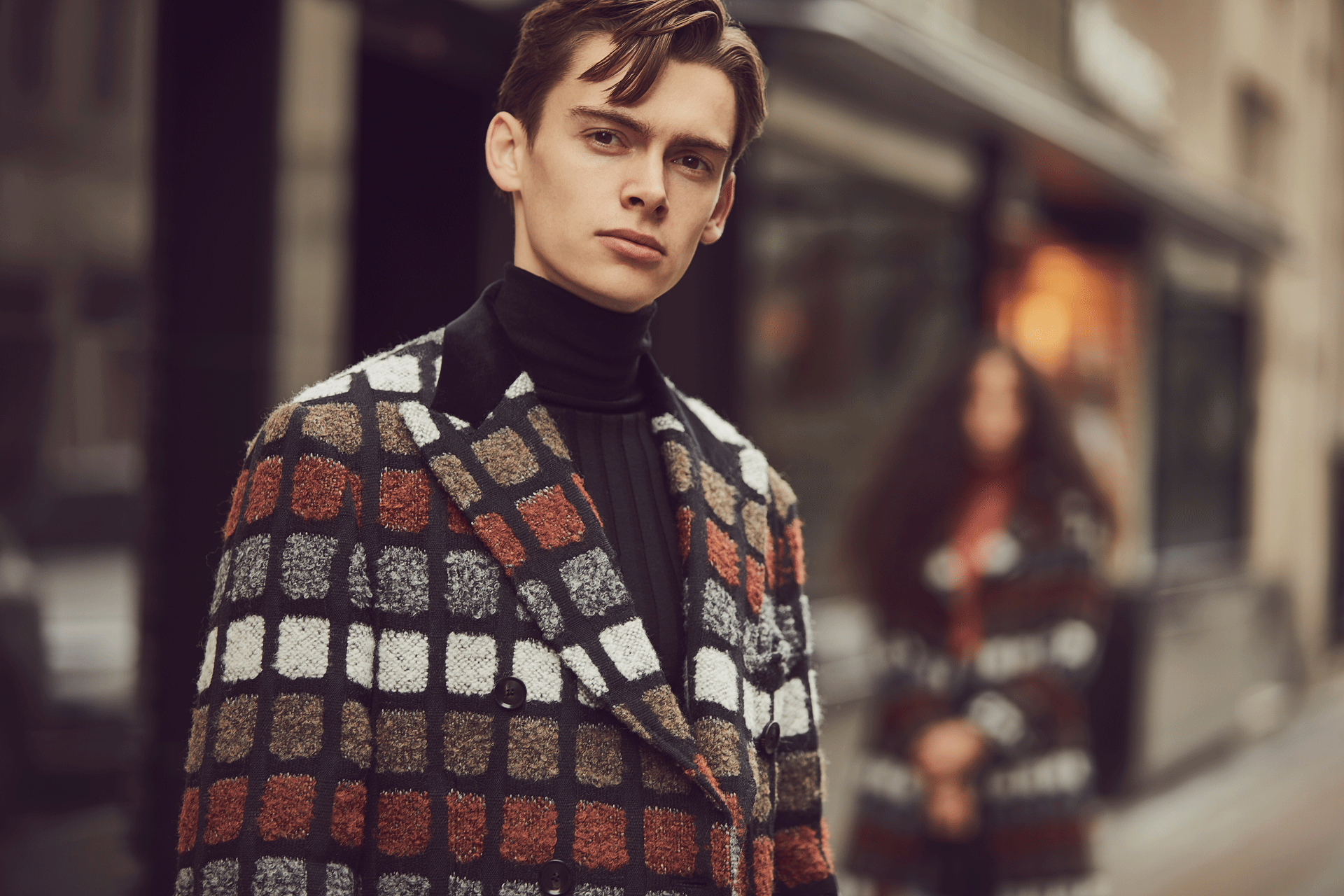 When it opened its doors in April 1936, Simpsons of Piccadilly was the largest menswear store in Britain. This period was considered the golden age within sartorial menswear, and DAKS played a key role – notably, they invented the first ever self-supporting trousers. Today the store is a Grade II-listed building, and currently Waterstones occupy the premises.
In creating the 125 anniversary check, DAKS' design team drew inspiration from the sharp, check-like elements of the iconic building, such as the large formatted windows and glass tile ceilings.
Delivered as a reinterpretation of the original House check, the 125 anniversary check comes in DAKS' signature colours: Vicuna, Camel and Black. The anniversary coat's fabric has been woven in England from a variety of yarns, creating a modern take on the classic overcoat.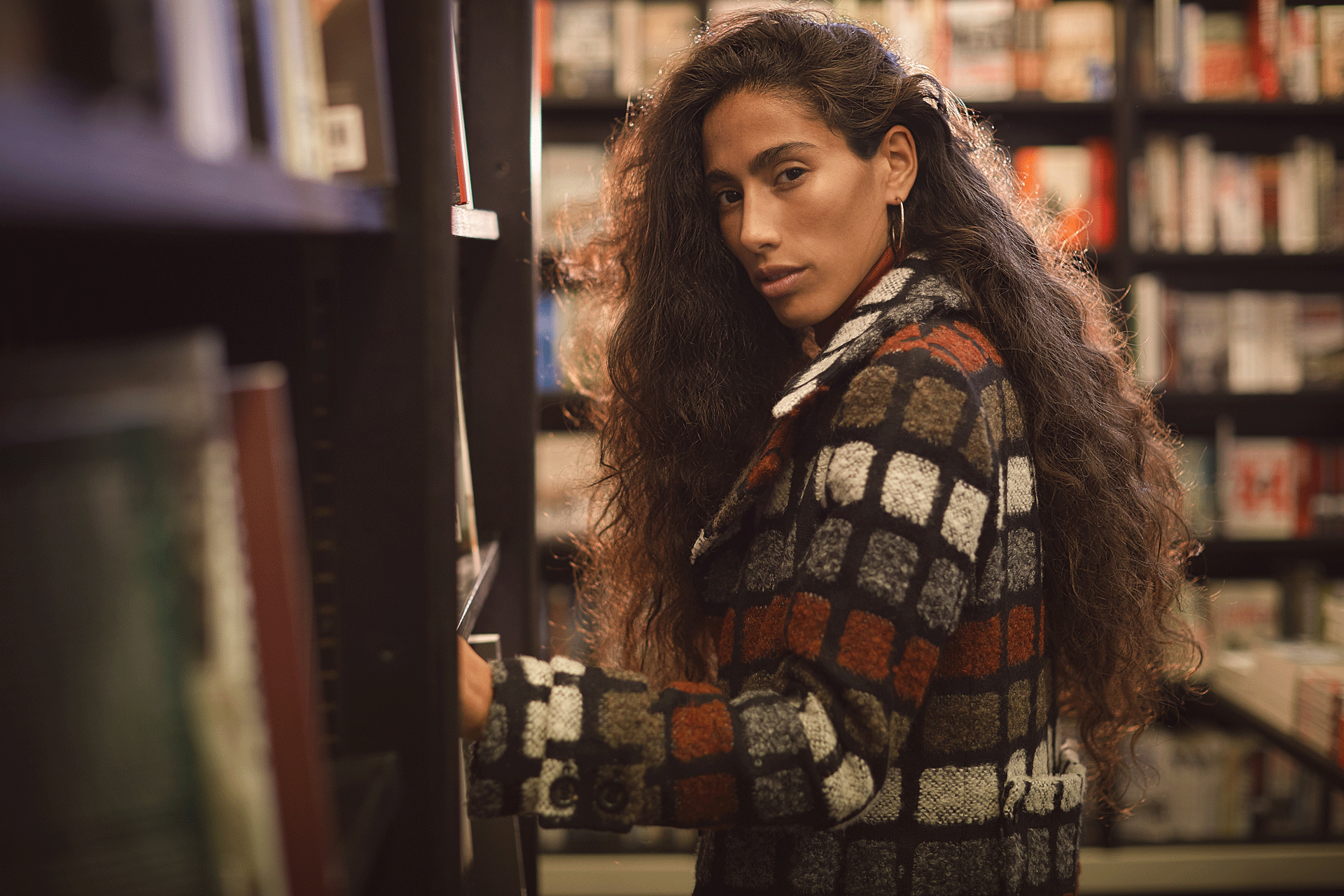 The campaign was shot against the powerful architecture of Simpsons of Piccadilly's glass tiles and the books of Waterstones. Ciinderella Balthazar and Mathias le Fèvre feature in refined silhouettes of anniversary check, with highlights including a double breasted coat, long-sleeved statement dress and plush check knitwear.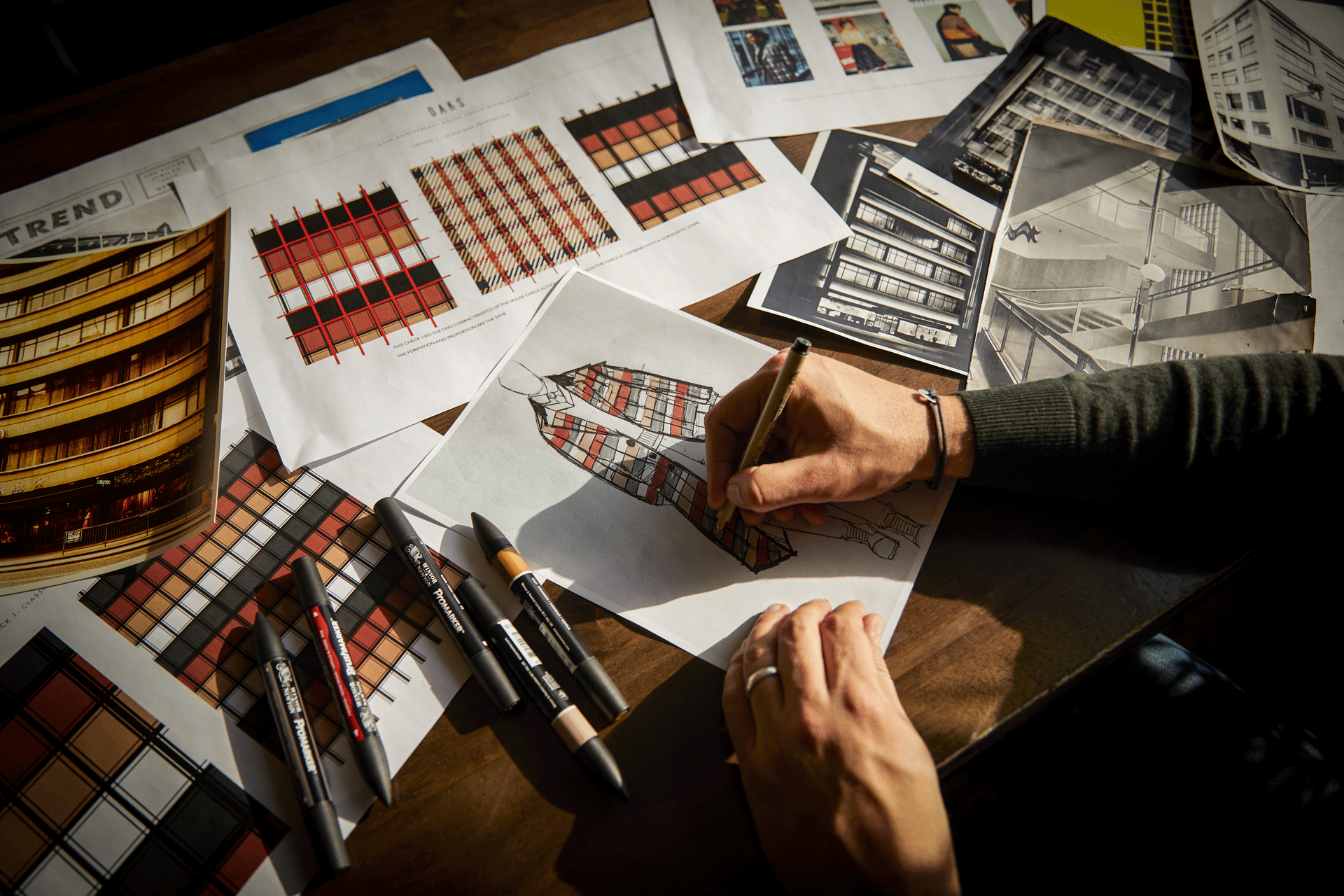 DAKS A/W sale starts on 7 December. Check it out at 10 Old Bond St, Mayfair, London W1S 4PL. daks.com