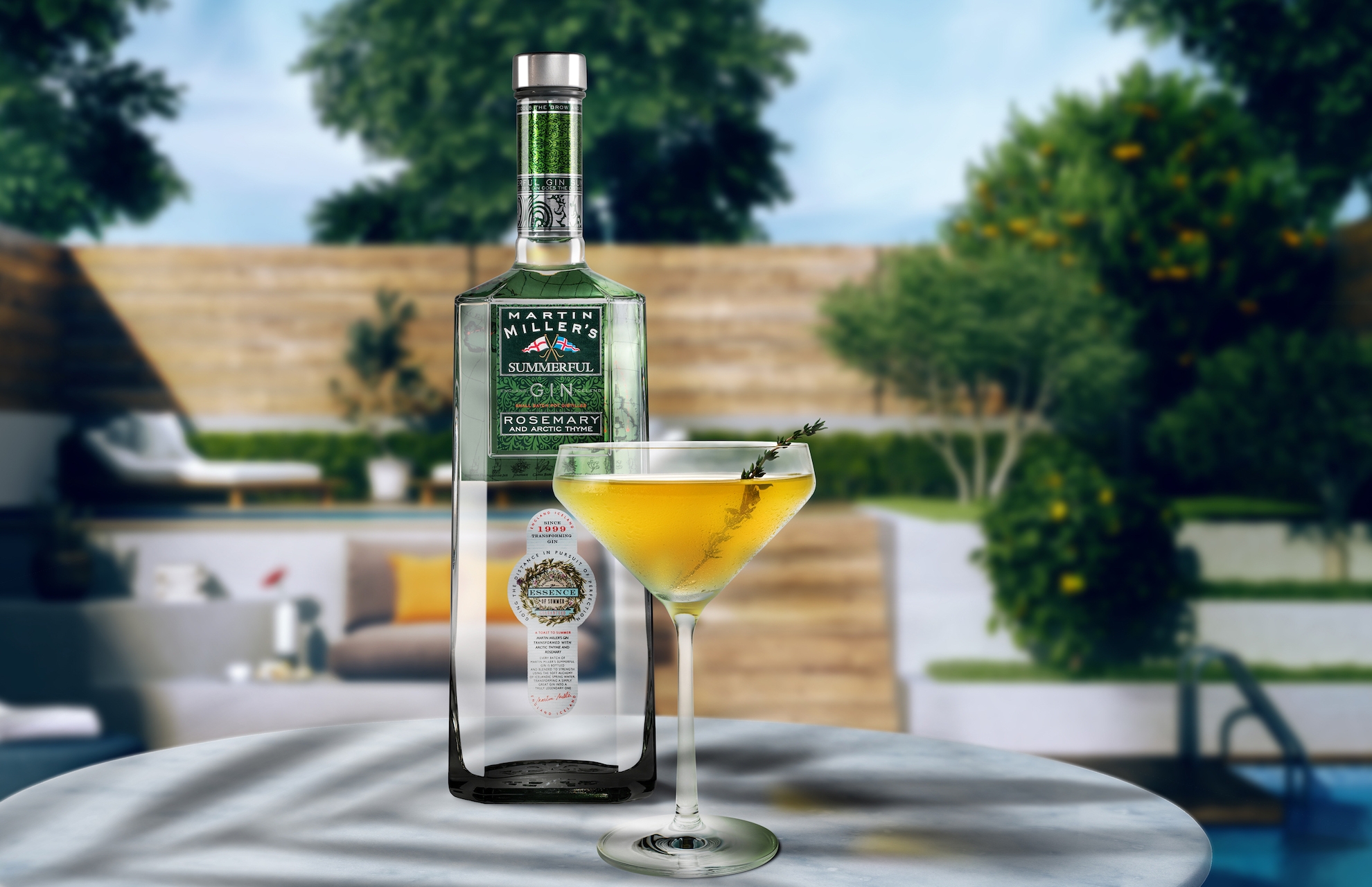 Without bees, there would be no people, no planet – and certainly no gin. Which is why Martin Miller's Gin – the original luxury gin brand – is supporting World Bee Day, on Thursday 20 May 2021, with its fragrant and delectable new blend, SUMMERFUL.
To mark the day, Martin Miller's Gin is partnering with sustainable bee keeping practice Bermondsey Street Bees to create the bespoke Bee's Knees cocktail, a refreshing, silky smooth tipple that combines SUMMERFUL with Bermondsey Street Bees' Exmoor Honey and fresh lemon juice.
'Honey is one of the best ingredients for gin cocktails as its complex natural flavours bring out the botanicals of the spirit,' explains Martin Miller's Gin's Rory O'Sullivan. 'However, bees of all species are under increasing threat from human activity, and we therefore wanted to support World Bee Day in its mission to protect them, whilst having some fun by creating a new twist on that most classic of gin and honey cocktails, the aptly-named Bee's Knees.
Bermondsey Street Bees were the perfect partner for this – not only do they believe in the same quality production and pursuit of excellence as us, but they have also long worked closely with London's bars and restaurants and wanted to celebrate their re-opening after the toughest of years. We hope everyone will enjoy getting out and about and celebrating the day!'
Find out more about SUMMERFUL and the Bee's Knees cocktail in the interview with Rory below:
DISCOVER THE GENIUS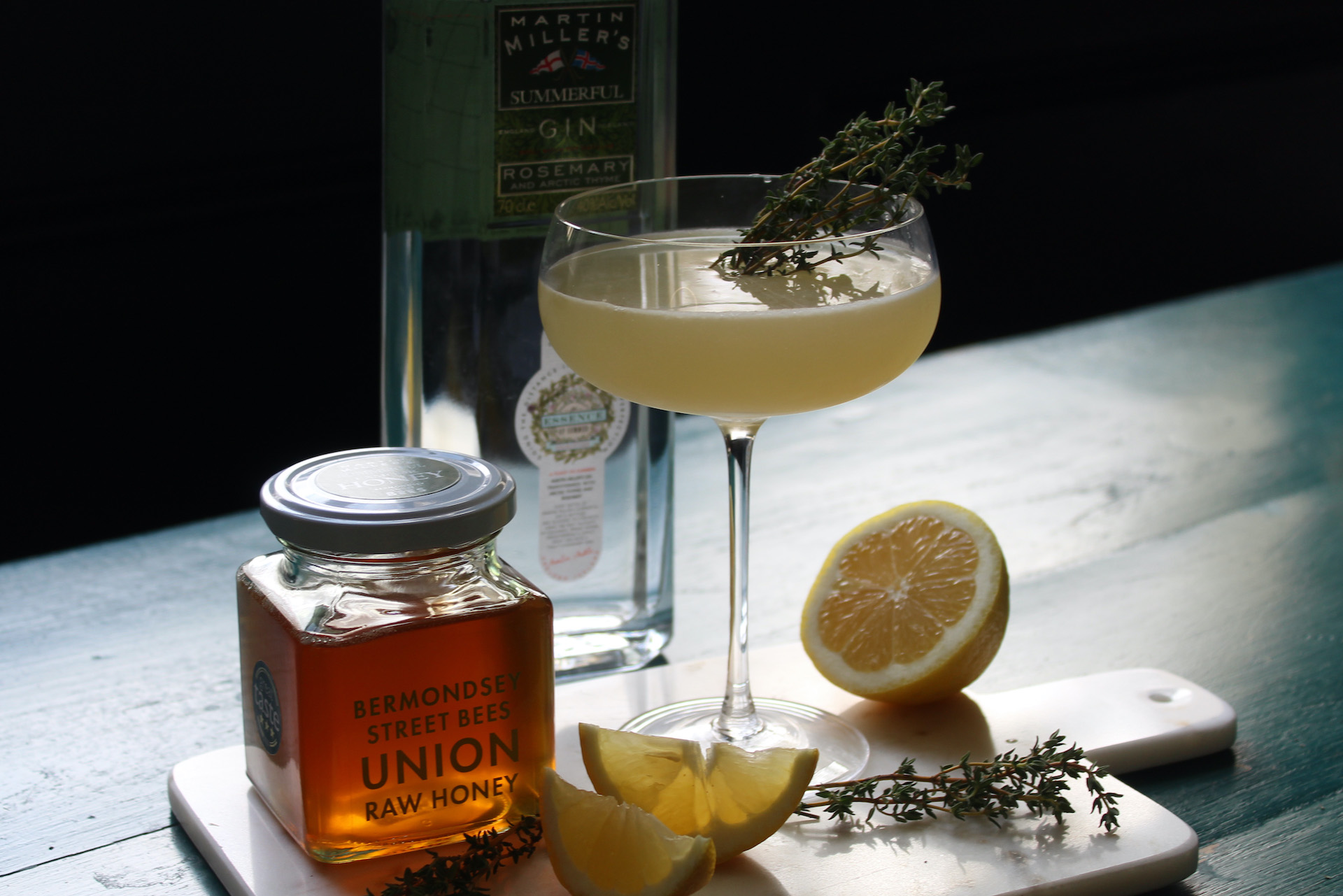 The cocktail will be served at top London venues like Aqua Shard, Calooh Callay Bars, Little Bat, Cocktail Trading Company, Trailer Happiness, and Searcys at the Gherkin on World Bee Day. Bee's Knees drinkers will also be gifted with thyme seeds, which support bee conservation, and directed on how to donate to selected bee charities. Martin Miller's Gin anticipates giving away enough seeds to plant an impressive 7,000 thyme bushes!
Martin Miller's Gin will also take over Petersham Nurseries in Covent Garden on World Bee Day, offering a special menu and themed drinks.
Alternatively, you can whip out your inner mixologist and create your own Bee's Knees cocktail in the comfort of your own home:
INGREDIENTS
50ml Martin Miller's SUMMERFUL Gin
25ml fresh lemon juice
20ml Bermondsey Street Bees Exmoor Honey
METHOD
1. Add the gin, lemon juice and honey to a shaker with some ice (if you don't have a shaker, a jam jar or water bottle will do).
2. Shake until chilled.
3. Strain into a cocktail glass.
DISCOVER THE GENIUS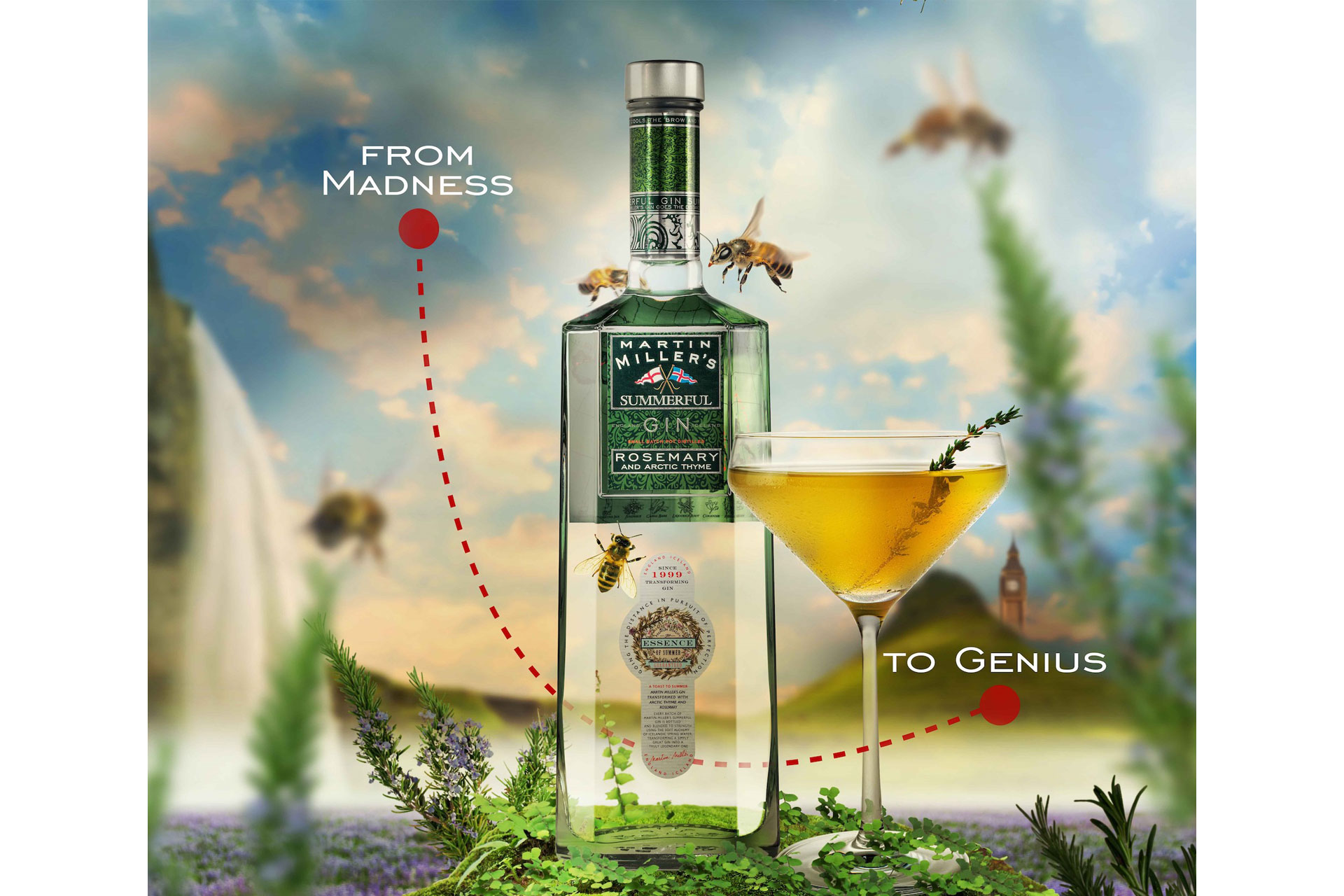 SUMMERFUL is the Ultimate Blend for an Al Fresco Summer
Limited-edition gin SUMMERFUL was created for Martin Miller's 20th anniversary celebration and is truly the essence of summer captured in a bottle. It's based on Martin Miller's Gin's twin-distilled Original blend, a signature balance of citrus and juniper that kickstarted the modern gin renaissance back in 1999.
A third distillation of Arctic thyme and rosemary from England and Iceland's spring and summer seasons is added as a homage to the brand's dual heritage, which sees its English distilled gin blended with the purest Icelandic spring water. The Arctic thyme brings a floral bouquet of flavour and distinctive earthy notes with hints of citrus and mint that mix wonderfully with the fresh flavour of lemon and pine aromas found in rosemary.
It's just the drink to elevate your summer of al fresco entertaining to the next level.
SUMMERFUL Martin Miller's Gin is available now from selected online retailers including Amazon.co.uk and in Waitrose nationwide. RRP £27.99. Find out more at martinmillersgin.com
DISCOVER THE GENIUS