Fizz up the festive season...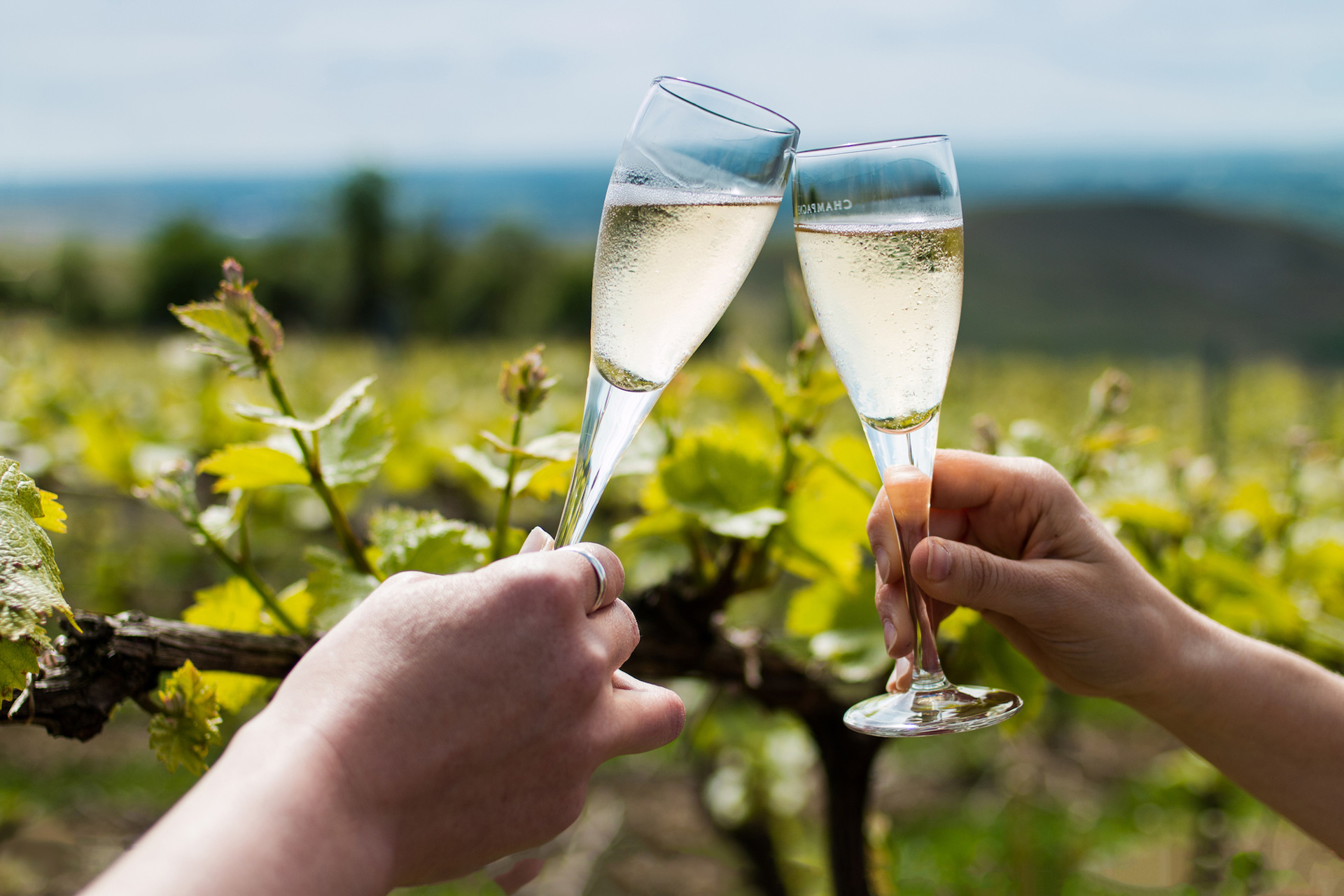 What better place to celebrate Christmas than the home of Moët? With magical light displays, visits from Santa and of course lashings of fizz, Champagne makes the perfect winter getaway. Here's a taster of what the beautiful French region has to offer…
Christmas Markets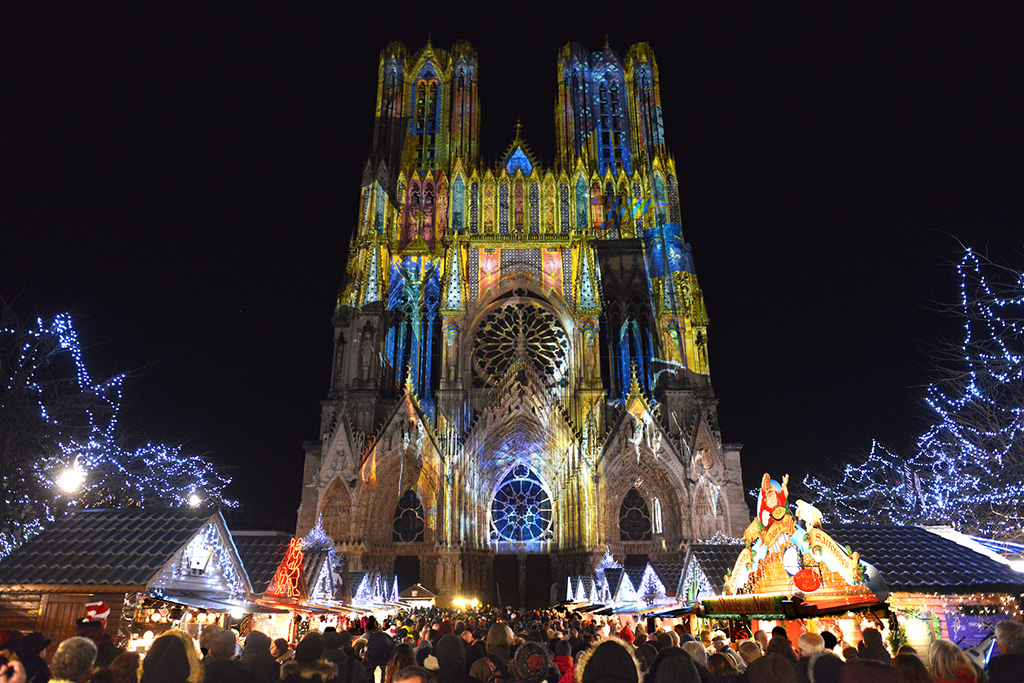 Christophe Manquillet
Reims: Located next to the beautiful Cathedral, the Reims Christmas market is the third largest in the whole of France. Within its 140 wooden chalet stalls you'll find everything from handmade tree decorations to ceramics to traditional French sweets. It's not just about what you can buy though – there are a number of other festive activities to enjoy, including ice-skating, visits from Father Christmas, a sensory experience teaching visitors about the history of Reims and the magical sight of the Cathedral illuminated against the night sky. 21 November – 28 December
Châlons-en-Champagne: Châlons-en-Champagne comes to life during the winter with light shows, concerts and a pretty little market. Visitors can browse around 40 stalls selling clothes, ceramics, jewellery, hand-made crafts and hats, and sample a selection of local food including oysters, chocolates and cakes. 30 November – 24 December
Sézanne: Every year on 1 December in the city of Sézanne, one lucky child is picked at random to turn on the Christmas lights, signalling the beginning of the festivities. A series of concerts and shows take place around the city, and festive stalls line the streets selling books, toys, mulled wine, sweets and crafts. On Christmas Eve, Father Christmas himself will be at the Church of the Republic Square to meet children excitedly awaiting their presents.
You can also find Christmas markets in Vienne-le-Château, Passy-Grigny, Châtillon-Sur-Marne and Hautvillers.
Ville de Sezanne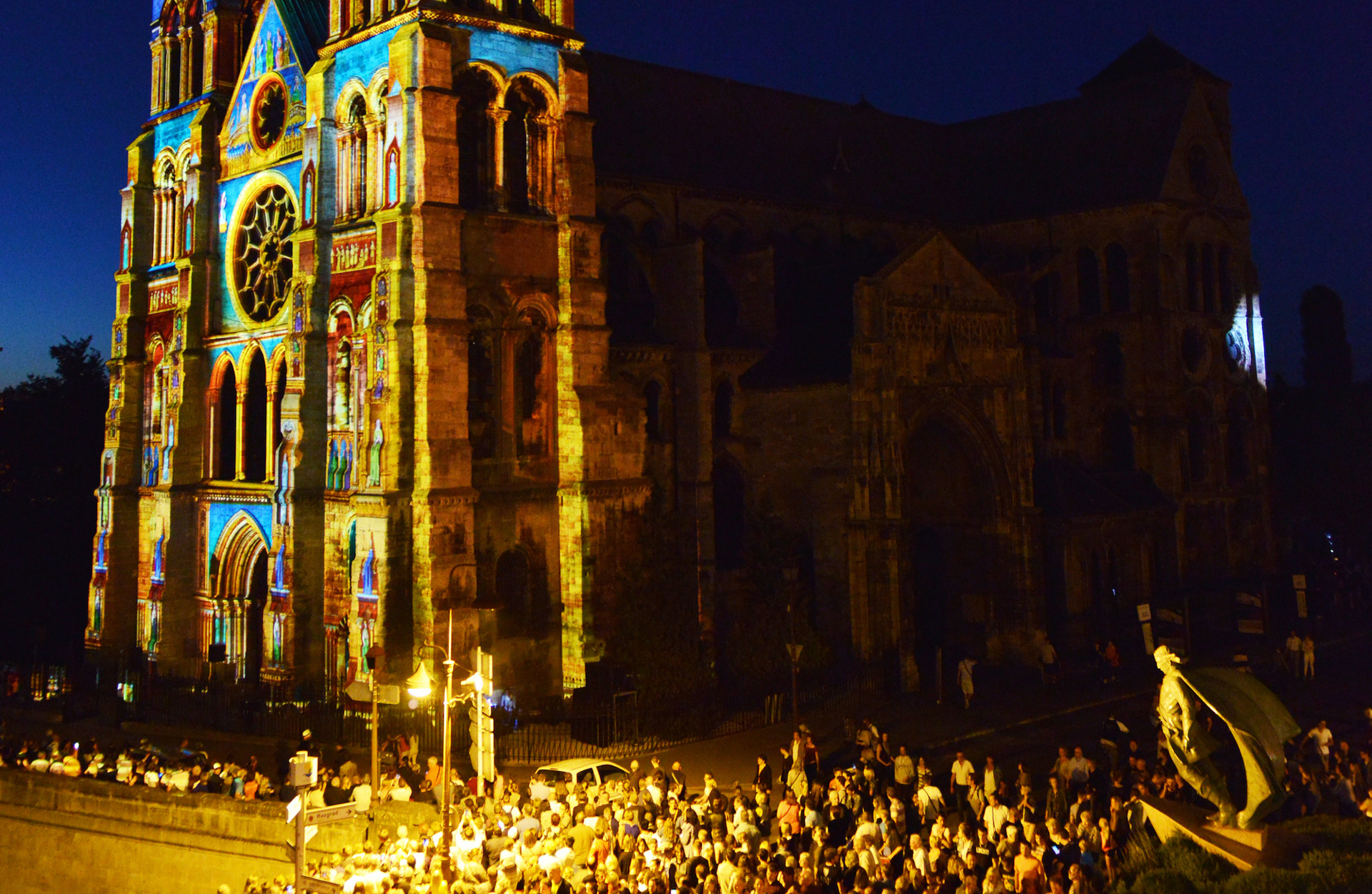 What else?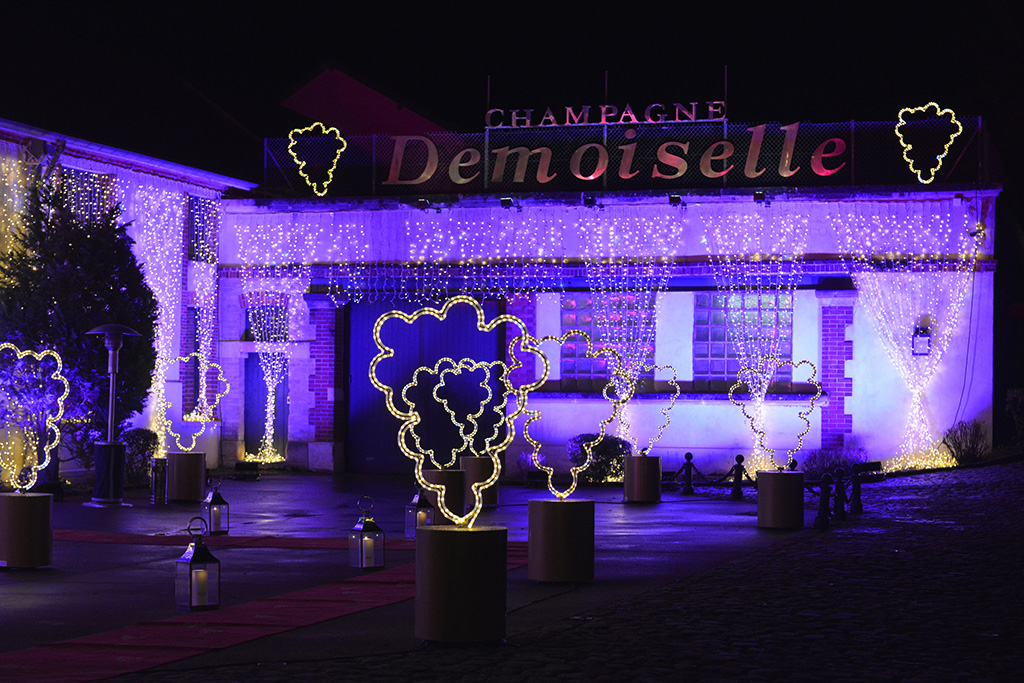 Christophe Manquillet
Habits de Lumière: The famous Champagne capital, Épernay, dons its best finery in mid-December for Habits de Lumière, a sparkling celebration of the city's cultural and gastronomic heritage. Visitors can enjoy firework displays, exhibitions, cellar tours, live music, shows, street parades and much more across the three-day festival, which is now in its 19th year. Highlights for 2018 include a parade of over 400 antique cars down the Avenue de Champagne, dazzling light installations and champagne tastings led by world-famous producers. 14-16 December
Métamorph'eau'ses Night Boat Rides: Glide down the canals of Châlons-en-Champagne on one of their magical night-time boat tours, where you'll sail past the town's illuminated buildings, monuments and gardens. Fridays and Saturdays throughout December, starting at 5.30pm 
Grinyland: Visit the Grinyland Park, located close to Reims, for the chance to meet Santa Claus. With fun shows, festive decor and a warm atmosphere, the beautiful Grinyland makes a great day out for all the family.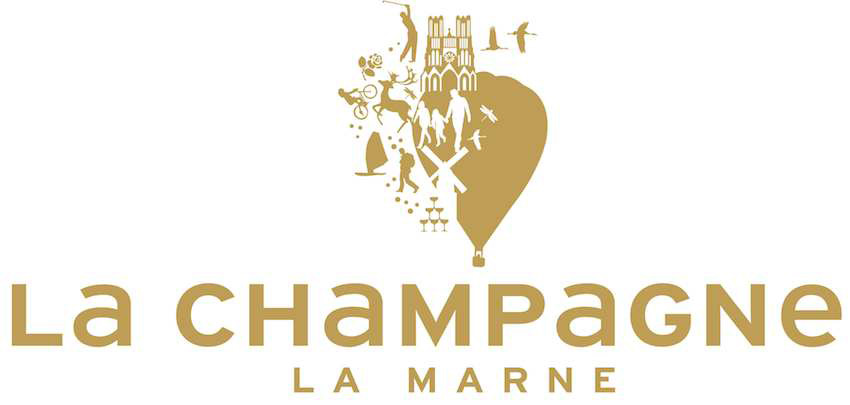 For more information visit tourisme-en-champagne.co.uk