As part of the Festival of Great British Countryside, The Game Fair will take place at Ragley Hall, Warwickshire from 27-29 July.
Step right up, step right up (in your green Wellies) to play all the UK's best loved and best of British field sports. From archery, air gunning, falconry and fishing to ferrets, gun dogs, horses & hounds and Europe's longest clay shooting line, The Game Fair is a haven for countryside pursuits.
An Insider's Guide to The Game Fair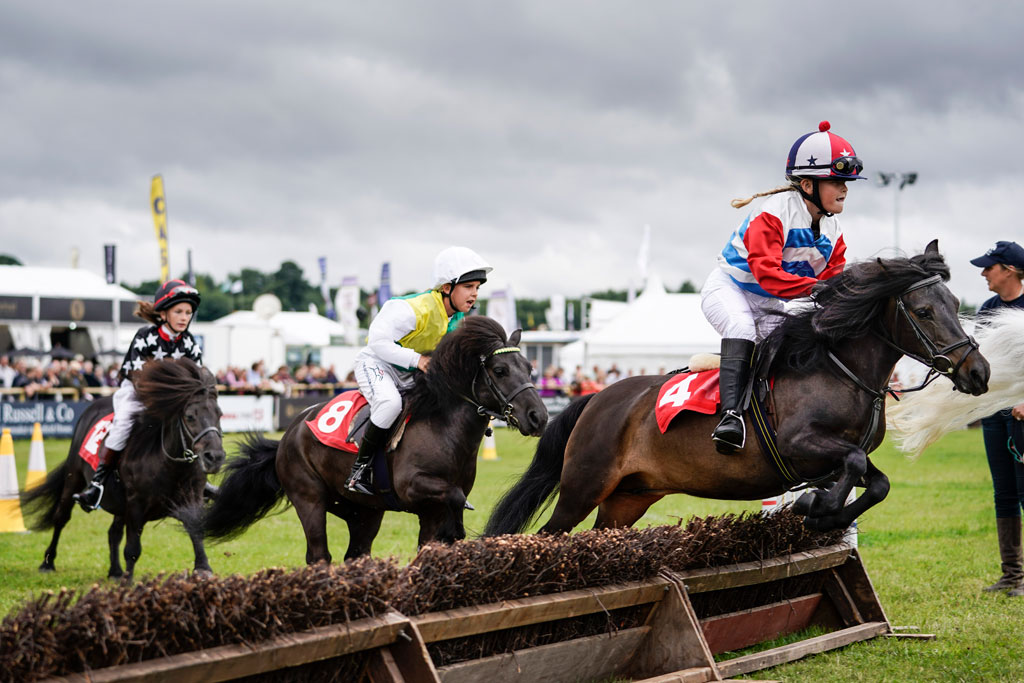 What's On
Really make the most of a summer's day by getting stuck in with The Game Fair's full range of field sports. A few favourites include….
Shooting: As the world's largest countryside show, The Game Fair has an outdoor shooting exhibition that rivals any other in the UK. The itinerary is jam-packed with activities like clay, rifle and airgun shooting as well as 'have-a-go' events, demonstrations and competitions.
Falconry: These Birds of Prey will grace the skies, providing entertainment while their handlers give advice and information on the majestic birds.
Gundogs: Gundog Row is the hub for all visitors with an interest in dogs, whether working or family. A wide range of information and products are on offer from the likes of dog food companies, kennels, welfare organisations, gundog training equipment and dog accessories alongside the predictably popular competition pens and demonstration arenas.
Additional things to do: Land & Garden enthusiasts will find a display of equipment and services for those interested in estate management, as well as all things gamekeeping, gardens and traditional crafts. The fair would not be complete without its fair share of Archery, Field Kitchen Theatre, Pony Club Mounted Games and Shetland Pony Grand National, plus a Jeep Off Road Course. Kids can expect a wall to wall day with a nine metre climbing wall, 40-metre inflatable obstacle course, low ropers course and more. Additionally, Ronnie Scott's Evening will see to festivities in honour of The Game Fair's 60th Anniversary at The Game Fair Enclosure in Ragley Hall. The soirée will include entertainment and a light supper.
Ticketing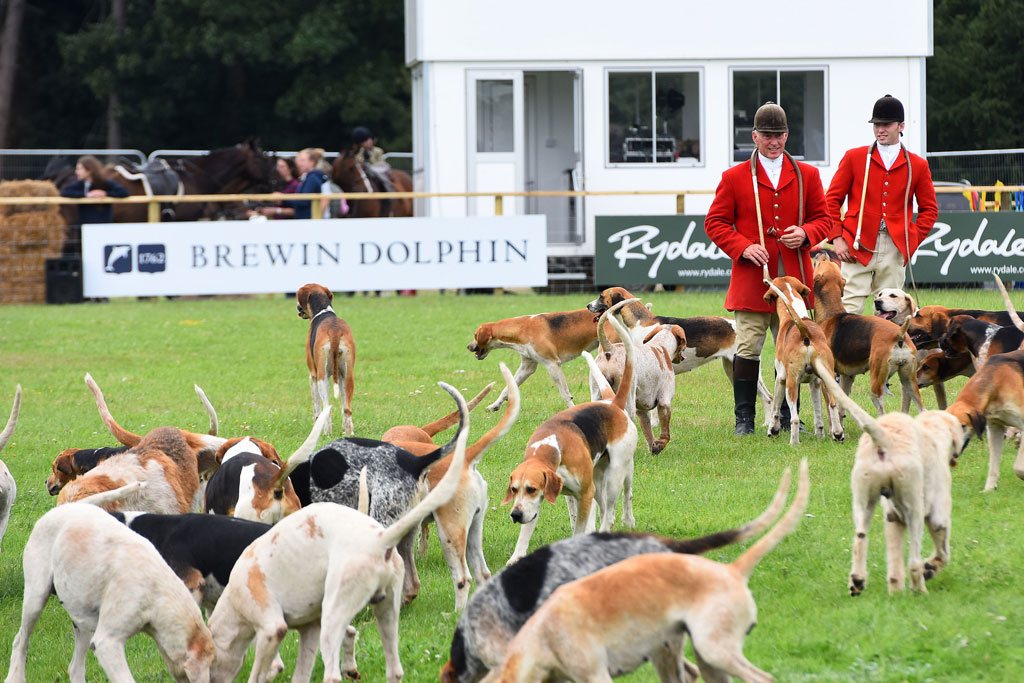 Advance saver tickets are available until midnight today 26, July and start at £25.
Standard parking is free. Children under eight years and dogs also go free.
Platinum Experience: £199 for Adults and £99 for 16 and Under. Inclusive of Full English Breakfast in the Enclosure Restaurant, 3 Course Lunch, Collectors Edition 60th Anniversary Badge, Official Show Guide, Premium Parking, VIP Toilets and Gift Bag.
Ronnie Scott's Jazz Experience: £89 for Adults and £60 for 16 and Under.
Premium and In-Show Parking: £20 for Premium and £40 for In-Show.
Tickets bookable at thegf.yourticketbooking.com
Food & Drink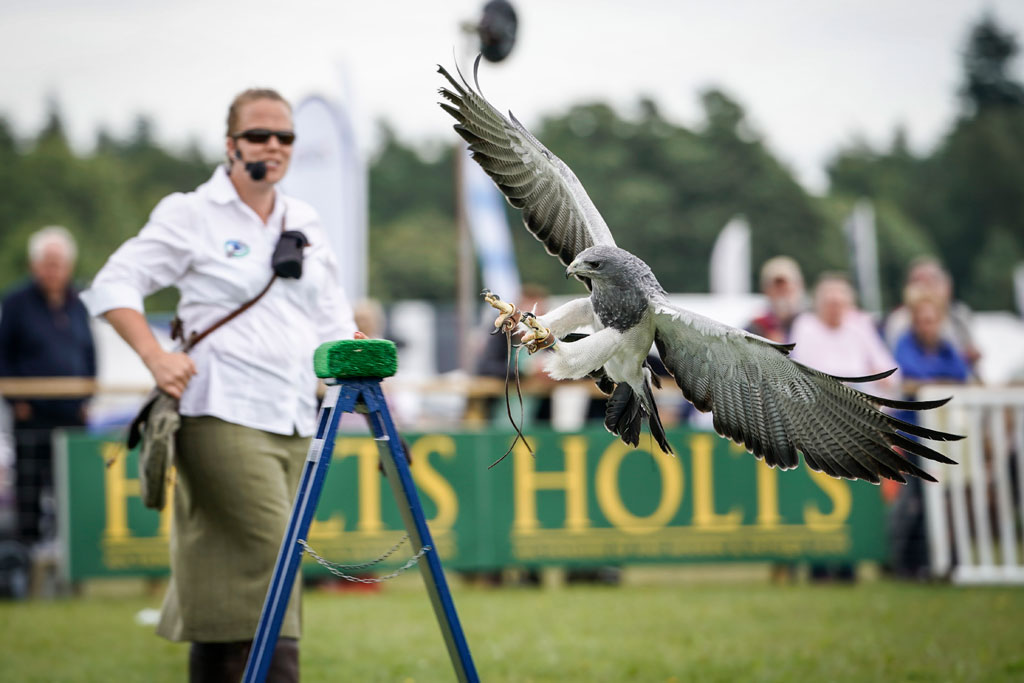 A variety of bars and catering areas dot the site, plus the 'Totally Food' area, which responds to the growing demand for 'farm to fork' food provenance.
The James Martin Game Fayre Restaurant is at the heart of The Game Fair near the main arena. The 300-cover restaurant is a relaxed deli-style experience with a menu created by James, showcasing the distinct and delicious ingredients of a sustainable countryside. James will be there, mingling with diners and sharing his passion for the great outdoors.
Camping
While Glamping options are now sold out, the campsite is open 5 nights from Wednesday 25 July, at 12 noon until Monday 30 July, 12 noon. Caravans, motor homes, horse boxes and tents are welcome on this new pitch size at 10m x 10m or modules thereof. Facilities on site include water points, rubbish collection, showers, toilets and an on-site shop as well as catering. Situated within walking distance of the main event within the Ragley Hall estate, the campsite also has a whole team on hand 24 hours a day. Download the campsite plan. Up to 3 nights £125; Up to 5 nights £155
Where to Stay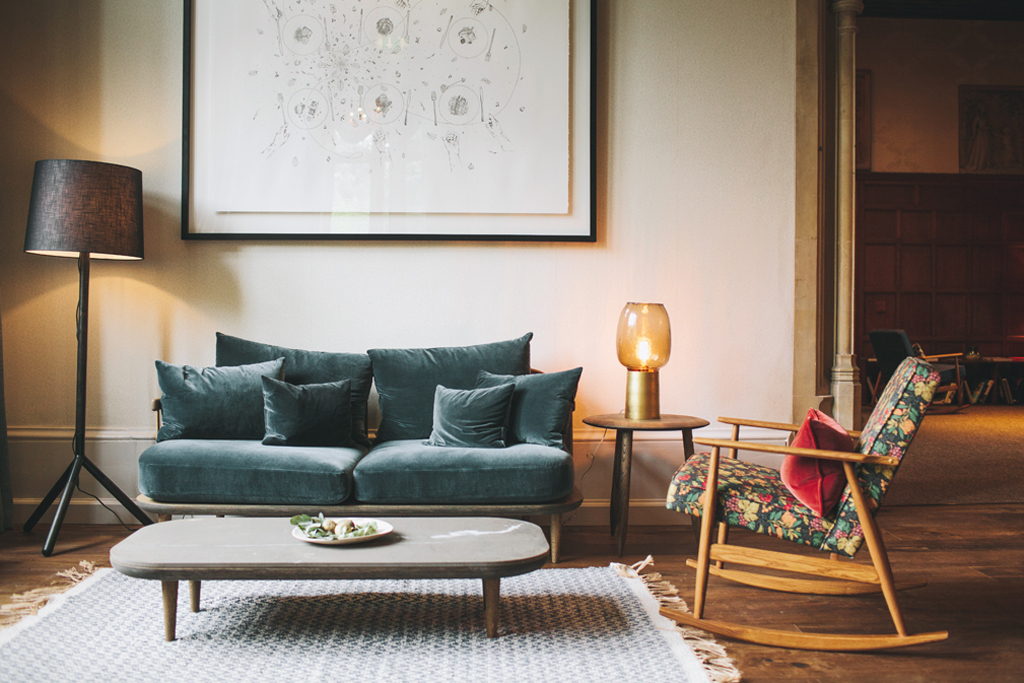 Hampton Manor: Give yourselves a treat and spend a night or two at this brilliant address. Run by a creative, hard-working and determined young couple, with an equally motivated team behind them, Hampton Manor is refreshingly full of life and imagination. In the vein of The Pig hotels, James and Fjona Hill have created a place that's laid back, fun and full of stylish, thoughtful touches, including spoiling bedrooms. There's spacious and glamorous The Parlour, where you can indulge in a memorable afternoon tea or sip an inventive cocktail, while Michelin-starred Peel's restaurant is set in a gem of a panelled dining room, decorated with beautiful hand-painted Fromental wallpaper, with food to match. Staff are dressed casually in chinos and tweed waistcoats… indeed it's the little touches that count: firepits on the terrace; a Lalani & Co tea bar; handsome waiters who are funny too; spirited room information; spa treatments. All in all, Hampton Manor is the business. Doubles from £190. 
Getting There
Ragley Hall, Alcester, B49 5NJ
Ragley is located 2 miles South West of Alcester just off the A435/A46. 8 miles from Stratford-upon-Avon.
Stands Open Daily from 9am; Gates open at 6am; Closing Times: Friday 7.30pm, Saturday & Sunday 6pm.
Visit thegamefair.org
---