Even by her own standards Clare Balding has enjoyed a busy year. The Winter Olympics preceded the Paralympics, then followed the Commonwealth Games before two weeks at the helm of The Championships at Wimbledon.
Life in the Spotlight
The ubiquitous face of BBC sport also presented at Crufts, fronted walking series Ramblings on Radio 4 and is currently halfway through writing another book – although she has frustrated her publishers by extending the deadline several times already. A self-confessed workaholic, Balding, 47, admits she sometimes finds it difficult to say no. After a cancer scare in 2009, she now turns to her wife, the former BBC newsreader Alice Arnold, for career advice. 'I trust Alice's judgement entirely. She worked in the media and knows the jobs I would like to do. It's not just about the money these days – it's about whether something will be good for me and if I'll learn from it. 'Some people might think I'm on the telly enough already but I really can say no. I've turned down I'm A Celebrity, Strictly and we laughed our socks off when Channel 4 offered us both Wife Swap!'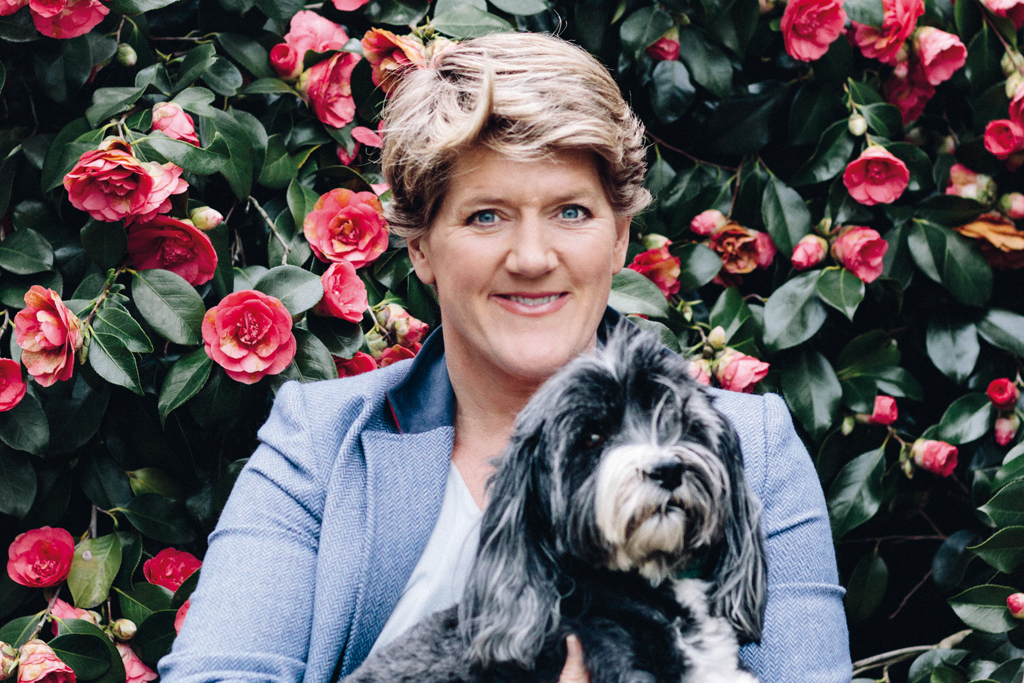 A New Chapter
Balding and Arnold first met while working at the BBC in 1999. Both were in same-sex relationships at the time – Arnold dating the comedian Sandi Toksvig. The couple entered into a civil partnership in 2006 with a ceremony at Chiswick House, before returning to the west London estate in 2015 for an intimate marriage service. 'We were very much friends at first and didn't get together until the autumn of 2002,' says Balding. 'Alice had always been "out" but I wasn't and really struggled with it.
The environment was very different back then – I felt ashamed because I was hiding something from my family and colleagues at work. 'When I finally decided to tell people about my sexuality it was a huge relief. I was happy, comfortable and not constantly worried about being found out. It's still difficult for young people today because you rarely get that "how wonderful" response from your family.' Balding says she had no such problems telling her family, despite the daunting prospect of coming from a posh background. Her father, Ian, was the Queen's former racehorse trainer and still lives at the stables in Kingsclere, Hampshire, now run by his son, Andrew.
Horse and Hound
'Dad's most famous horse was Mill Reef. He won The Derby in 1971, the year I was born, and many more topflight races too. The Queen would come down to see her thoroughbreds at the yard. I once walked into the kitchen and she was sat there having breakfast.' Balding's first horse was a Shetland pony called Valkyrie, given to her by the Queen. She started to ride before she could walk and it was inevitable that one day she would become a jockey too. 'Dad said Andrew and I would have to fall off 100 times before we became proper riders. So we started falling off deliberately – which was fine until I crashed to the ground and broke my collarbone.' Occasionally the conversation at Chiswick House is interrupted by Balding's beloved dog, Archie. The black and white Tibetan Terrier is a constant companion when she is at home. 'Alice and I got Archie when he was seven, so he already had plenty of traits, both good and bad. He goes to Alice for food and to me for walks.'
Balding was educated at Downe House in Berkshire before reading English at Newnham College, Cambridge. She was president of the Cambridge Union Society but her weekends and spare time were spent on horseback. 'I loved riding and while Andrew went on to play polo, I was into eventing and showjumping. Then I took up flat racing and found it such an adrenaline rush I was totally hooked.' Balding was a leading amateur flat jockey in the late 1980s and became Champion Lady Rider in 1990. She later wrote about her experiences in her 2012 autobiography, My Animals and Other Family, which became a bestseller. She joined the BBC as a trainee radio presenter in 1994 and made her TV debut at Royal Ascot the following year. In 1997 she became the corporation's lead horse racing presenter, taking over from the late Julian Wilson.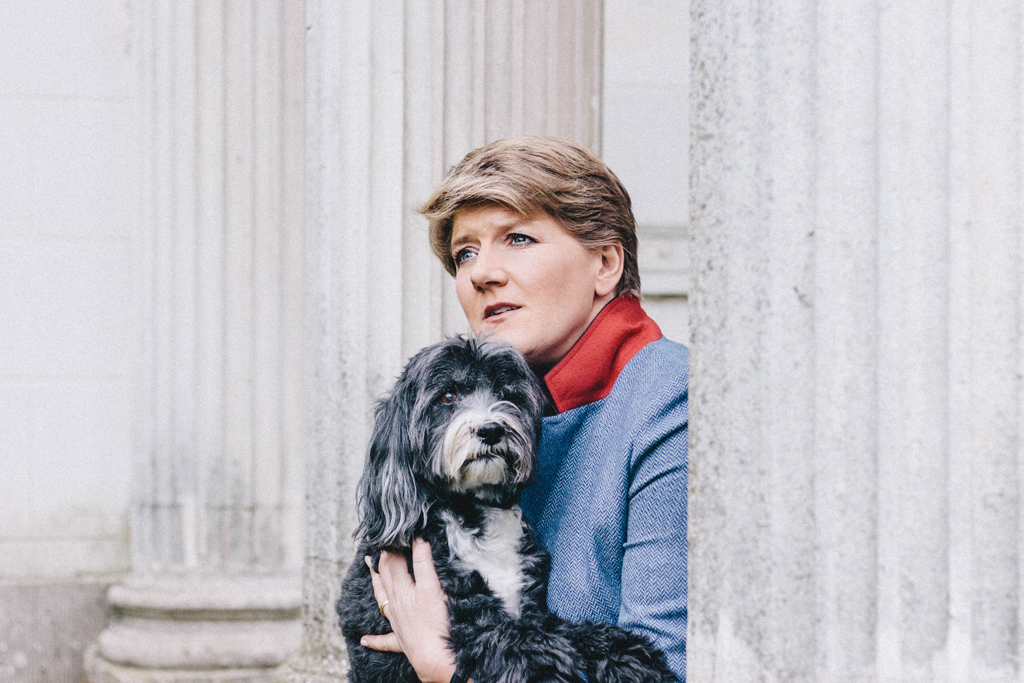 A Trying Time
While her parents were accepting of her sexuality, her grandmother was initially less supportive. The pair didn't speak for six months. 'That was difficult but we got over it. My mother and Alice became much closer after my cancer scare – it changed their relationship completely because I didn't want to talk about it and they did. Now Mum is incredibly fond of Alice and my father absolutely adores her. We get down to the country as often as we can but there are no plans to move out of the capital. London has everything we need at the moment.' Balding says that being diagnosed with thyroid cancer wasn't half as difficult as the loss of Arnold's mother in April this year. 'That has been the worst thing we have had to live through together. Alice was incredibly close to her mum – they spoke to each other every day. She died two days after her 91st birthday, so looking back now I'm really glad that we threw a big party for her 90th in 2017. It was a moment to say all the things we wanted to say while she was still alive.'
A Life Together
Balding and Arnold currently share a three-storey Edwardian house in Chiswick. The couple spend as much time as they can together, considering Balding's TV commitments and Arnold's presenting work at Mellow Magic radio. 'I used to be terrible at being apart from her,' says Balding. 'I was really homesick and missed her so much. I still do but we use FaceTime now and that helps.' They share a passion for golf, although Alice is consistently the better player and beats Clare at tennis too. 'At least I'm a more competent rider. We make the most of the time we have together and pack a lot in.' The pair are planning a holiday to Mauritius in November when the iPads will be left at home. 'We can't wait. Apart from the fact I think Alice is very beautiful, she has a deep, inner beauty too. She has a huge social conscience and makes me think about things. 'What I like about Alice most is my complete inability to impress her in any way. She will never let me get too big for my boots – which is just what I need.'
---