When it comes to the best golf clubs in the UK, few spring to mind quicker than the iconic Wentworth Club. But does it live up the hype? Sue Lawley visits for Country & Town House to find out…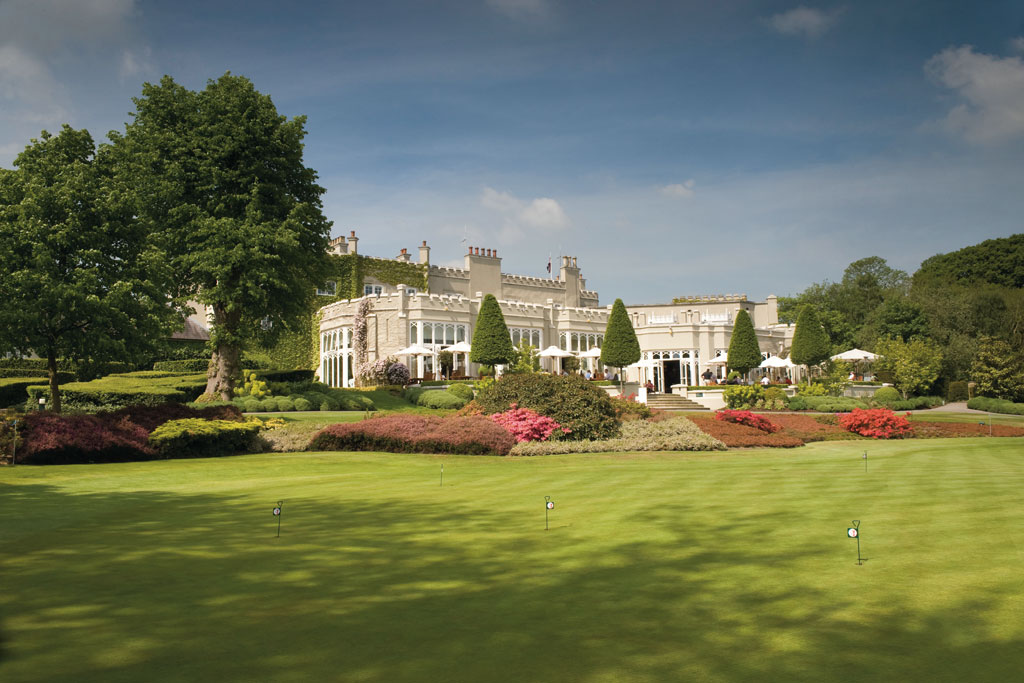 Review: Wentworth Golf Club
It's the ambition of Wentworth Club to become 'the world's premier golf and country club'.  When we visited on a perfect early summer's day, it could have been handed the title there and then: verdant fairways swept invitingly into the distance; the outdoor pool shimmered bright blue below the clubhouse and the birdsong was only interrupted by the mummer of contented members chatting as they sipped cold drinks on the terrace.
One of Britain's richest estates, Wentworth, Surrey, is 1750 acres of undulating coniferous heathland – encompassing three and a half golf courses. Originally built for relatives of the Duke of Wellington, there's nothing historic about the clubhouse today. A recent £13m makeover has transformed it into an airy, flowing space filled with smart sofas, comfortable bars and casual and fine dining rooms.
The Best Golf Courses in London
Another £7m has been spent on the club's famous West Course where the likes of McIlroy and Molinari annually battle it out in the BMW PGA Championships competition. Have your swing analysed in the Taylor-Made Performance Lab where bespoke clubs could be a gamechanger or unwind with a tailor-made massage or bespoke facial in the pale grey whispering spa.
It's quite a place. And it comes at quite a price: £150k buys you a debenture, effectively making you a shareholder of this exclusive club. Oh, by the way, you then pay £10k a year subscription. So, if golf (or tennis) is your game and money's no problem – this could be your kind of paradise.
To join or for more information, visit wentworthclub.com, email [email protected] or call +44(0)1344 846337
Read Sebastian Coe's Sporting Columns for Country & Town House
---