The crème de la crème? Jeremy Taylor acquires a taste for Mercedes' explosive executive saloon.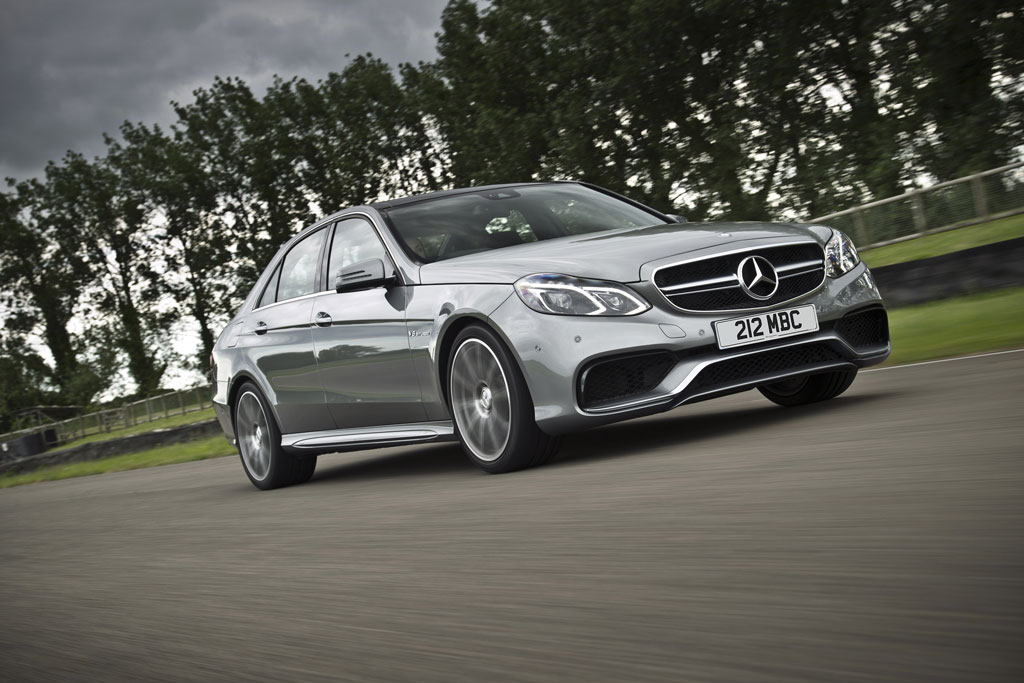 Town
Imagine a sensible-looking five-seat saloon that fits perfectly in the executive car park from Monday to Friday, and transforms into a rip-snorting racer at the weekend. The Mercedes-AMG E 63 S 4MATIC+ sports a clumsy moniker but it is a family car that secretly longs to be tearing around a racetrack. Tweaked to perfection by Mercedes' performance division AMG, the imperious E 63 features grippy four-wheel drive, a handbuilt 4.0-l V8 engine and performance figures to embarrass a Porsche 911. Its biggest rival is the BMW M5 – but for my money, the E is better.
I drove the mighty Merc through Kensington for afternoon tea at The Milestone. The hotel does service the old-fashioned way but even Stephen the doorman was goggle-eyed at the E 63 – and he's parked a few cars. There's not much opportunity for supercar-rivalling acceleration in the capital, so as a platter of perfectly baked scones and patisserie sits happily in my stomach the flagship E-class slips along virtually unnoticed. I have multiple driving modes that offer all manner of options for the gearbox, engine mapping and air suspension settings. If the Mercedes feels harsh over the uneven tarmac, it can be adjusted to my personal taste with the turn of a dial. Some of the COMAND infotainment system is finicky but otherwise, the interior is sumptuous and sporty in every detail. There's even a huge amount of space on the back seat, with an even bigger boot.
RATING: 5/5 handbags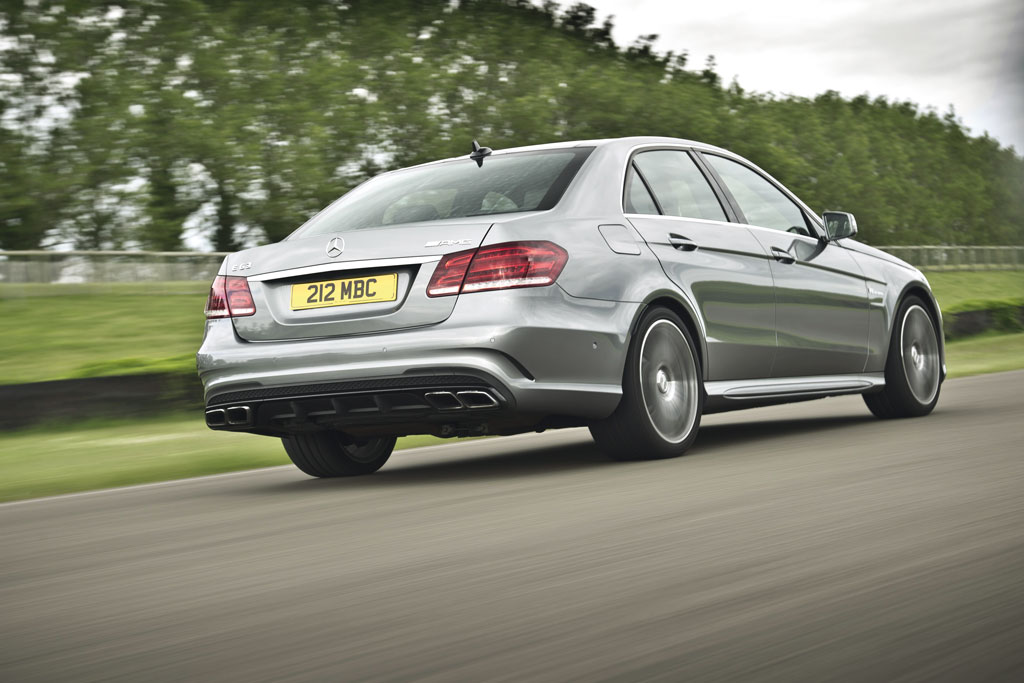 Vital Stats
Price: £89,290
Engine: 3982cc V8 petrol
Power: 612 bhp
0-62mph: 3.5 seconds
Economy: 31 mpg (combined)

Country
Few cars do the mobile office better than an E-class. And as this is the top specification model, it features a massive 12-inch central display screen, wi-fi hotspot and even wireless phone charging. It's the best excuse you will find to do your work on the road. The performance seats adjust every which way and most of the main dashboard functions can be voice- operated. Only the touch controls on the steering wheel are a little too sensitive for my clumsy fingers. With so much power on tap, the E 63 is made for fast, cross-country journeys at speed. It will easily return 24mpg in everyday conditions, and eats up the miles on a drive across Berkshire with consummate ease.
And the saloon really is set up for track day use too – if you can afford a new set of 20-inch tyres every few months. AMG has equipped the Merc with an onboard lap timer and a Track Pace app, so you can pretend you are driving Lewis Hamilton's F1 Mercedes through the corners. It is very difficult to find fault with this E-class, although some might dislike the styling. It does everything you ask of it and more, as you might expect of a car costing almost £90,000 before options. The E 63 isn't just the perfect scone, it's the jam and the cream on top.
RATING: 5/5 wellies
---