The everyday supercar? Honda's NSX is a technological tour de force, says Jeremy Taylor.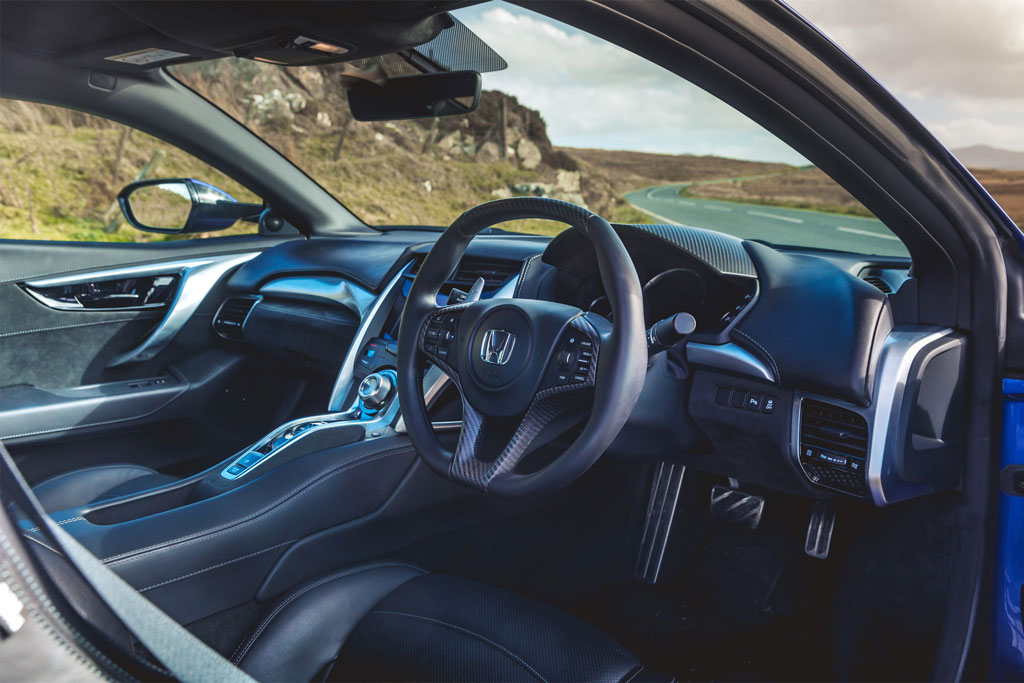 Town
The original NSX was inspired by an F1 fighter jet and developed with the help of F1 legend Ayrton Senna. The New Sportscar eXperimental was like nothing else on the market in 1990 and achieved immediate cult status. Discontinued in 2005 and it wasn't until 2016 that Honda revised the name again for a new hybrid sports car. Powered by a 3.5-litre petrol engine and three electric motors, this latest model throws convention out of the window and is silly fast. Low and extremely wide – not helped by those Dumbo door mirrors – the Honda is something of a liability in city traffic. However, with the ability to drive in stealth mode on electric power only, it's an absolute showstopper. That's partly because it looks sensational from every angle and is rarer than anything offered by Ferrari, Lamborghini or Porsche. Short of walking down the Kings Road with Margot Robbie, nothing will turn as many heads. And then there's the technology. Although the rather basic sat nav could do with an upgrade, the NSX must have the computer brain of a space shuttle to cleverly combine a whopping twin-turbo engine with so many electric motors.
It all works beautifully and there's even a Quiet Mode so you don't have to wake the neighbours starting up in mthe orning too. Of course, being a low-slung supercar, NSX doesn't appreciate London's speed bumps and potholes. Visibility is also a nightmare when parking and you need a really wide space just to squeeze out of an open door. Developed in the USA to showcase Honda's engineering and technological prowess, the NSX is a supercar for the PlayStation generation. Strap in for a truly memorable ride.
RATING: 4/5 HANDBAGS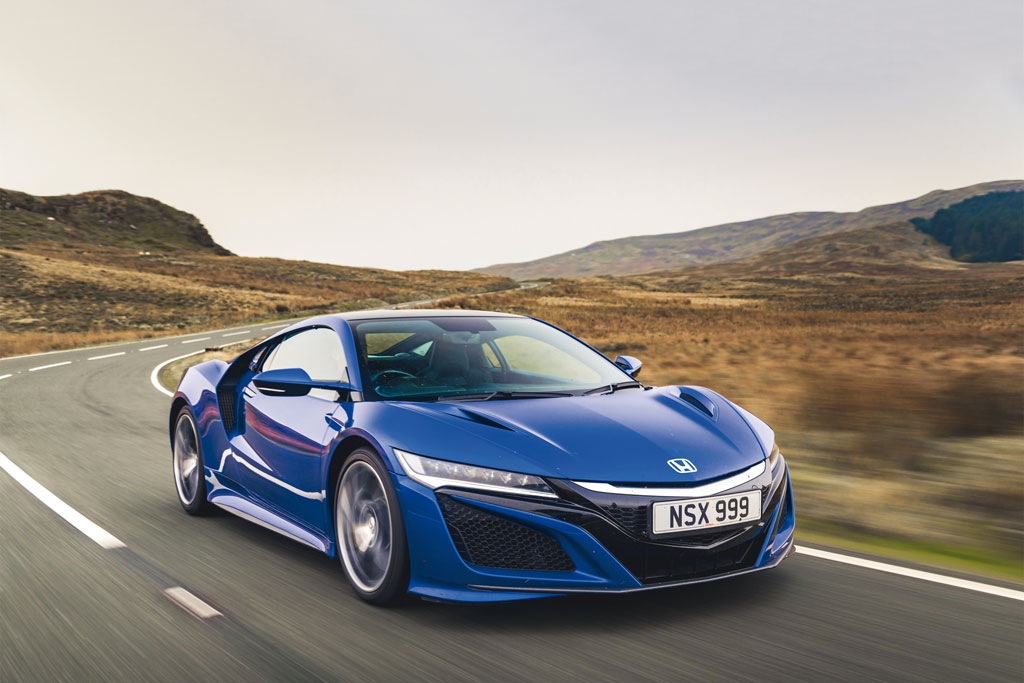 Vital Stats
Price: £144,825
Engine: 3.5-litre V6/ three electric motor
Power: 573bhp
0-62MPH: 2.9 seconds
Economy: 28.2mpg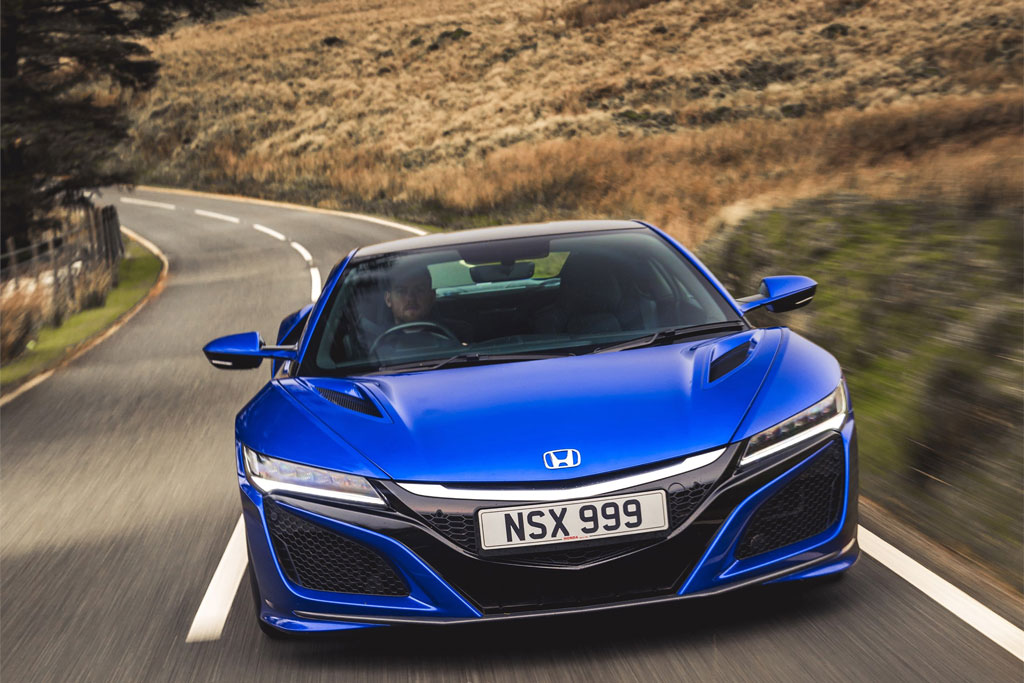 Country
Two of the electric motors on the NSX are mounted on the front axle to give four-wheel drive. That means hurtling 573bhp along a country road is surefooted and very exciting – especially when exiting a sweeping bend. The steering wheel-mounted paddle-shifters flick through the nine-speed gearbox at a staggering rate. A 0-62mph dash is dispatched in less than three seconds and if allowed the NSX will wind up to over 190mph on a racetrack. Inside the cabin, the dashboard is let down by Honda-esque fittings that don't quite match up to the £140,000+ price tag. I've already mentioned the sat nav but some of the buttons and dials are more suited to the budget Honda Jazz.
And even with all that hybrid technology, don't expect to achieve much more than 22mpg from the NSX on a cross country run. The temptation to have some fun could reduce that figure still further. Still, it's hard not to fall for this Japanese flying machine. The original NSX has gone down in supercar folklore and there's no reason to think this second generation model won't do the same. It's just a shame that compared to 1990, there are now far more rivals to compete with the Honda. The BMW i8, McLaren 570S and Mercedes-AMG GT are equally as compelling to own and drive.
RATING: 5/5 WELLIES
More Sport
Recommended Exercise Classes in London | London's Best Luxury Gyms | The Best Stables in the UK
---