The Volvo XC90 T8 R-Design impresses Jeremy Taylor so much he's hung up his elasticated trousers.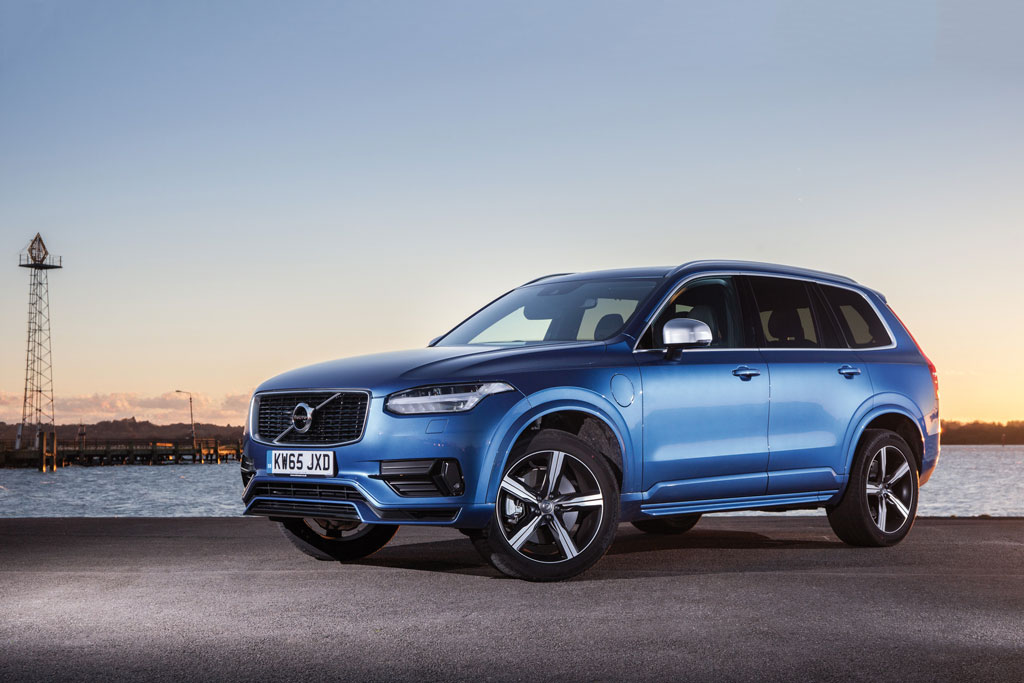 Town
Volvo and SUV – two little words on the slippery path towards elasticated trousers and impending middle age. Before long there will be a labrador in the boot and regular visits to a garden centre. Thankfully, Volvo has changed all that with the brilliant XC90. The Swedes have ingeniously created a plug-in hybrid family car that you don't just buy for practical reasons – this is an SUV that's as quick as a hot hatchback. Burdened with the task of building a seven-seater, most manufacturers seem incapable of designing a desirable car. The XC90, however, stands as muscular as a Range Rover, with a Scandi cool interior to match. There's a lovely palate of colours to choose from, daytime running lights designed in the shape of Thor's hammer, plus subtle body trim that emphasises the go-anywhere ability of Volvo's most expensive model.
Our test car is the top-of-the-range T8 model with a petrol-electric engine that makes it perfect for city commutes. Around town, it can travel roughly 27 miles on electric power, and then switches to petrol on longer runs. Air suspension irons out the potholes and while noise from the 2.0-litre petrol engine can be intrusive when pushed hard, inside all is relaxed and calm. Even little passengers in the third row of seats will find the big Volvo a fun place. USB sockets, great all-round visibility and a surprising amount of legroom are a bonus. The fact their mum's Volvo can race to 60mph in under six seconds will give them street cred in the playground too.
RATING: 5/5 HANDBAGS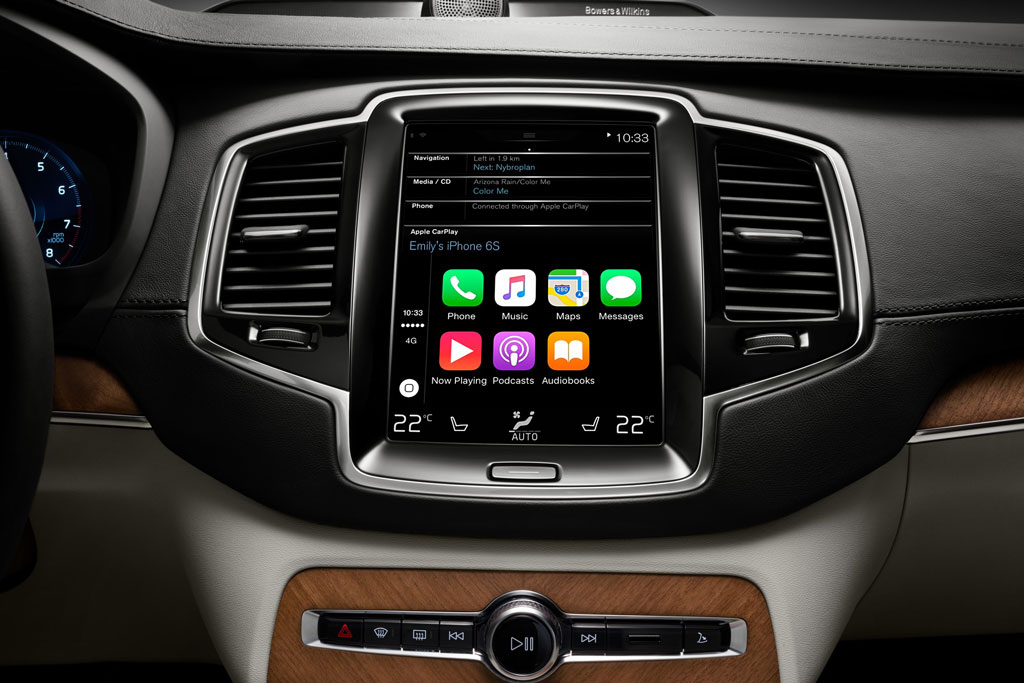 Vital Stats
PRICE: £64,365
ENGINE: 320hp petrol & 87hp electric motor
POWER: 407bhp
0-62MPH: 5.3 seconds
ECONOMY: 134.5mpg (combined)

Country
Let's be honest: like most hybrid cars, the XC90 will not average the 134.5mpg claimed in the brochure. Unless you are making a short city commute under pure electric power, owners will be lucky to achieve 30mpg. And if you live in the countryside that figure could drop still further because once the electric battery runs flat, that petrol engine is a thirsty little beast. If this is you, buy the excellent D5 diesel model instead. The T8 gobbles up motorway miles at a surprising rate – it's also the most enjoyable drive on a fast country A-road. A high riding position means there is some wallow on the corners but nothing excessive.
Inside, the attention to detail is admirable. The central command screen is the size of an iPad and controls everything from heating to the brilliant sound system. It will have your family squabbling over who has control of the Bluetooth phone link. There's a starter button that's been diamond cut, an equally swish crystal glass gear lever and, well, not much else. The minimalist approach has been designed around that powerful command screen to create a relaxing environment. If you do have to visit a garden centre or, heaven forbid, an antiques shop, the Volvo's humungous boot will swallow up whatever you can throw at it. Both the middle and back row of seats fold completely flat. The XC90 is quite possibly the best SUV out there – the T8 makes it even better if you are an urban dweller. It could even mark the end of elasticated trousers forever.
RATING: 4/5 WELLIES
More Sport
Recommended Exercise Classes in London | London's Best Luxury Gyms | The Best Stables in the UK
---