Jeremy Taylor drives an iconic American muscle car to the D-Day landing beaches of Normandy.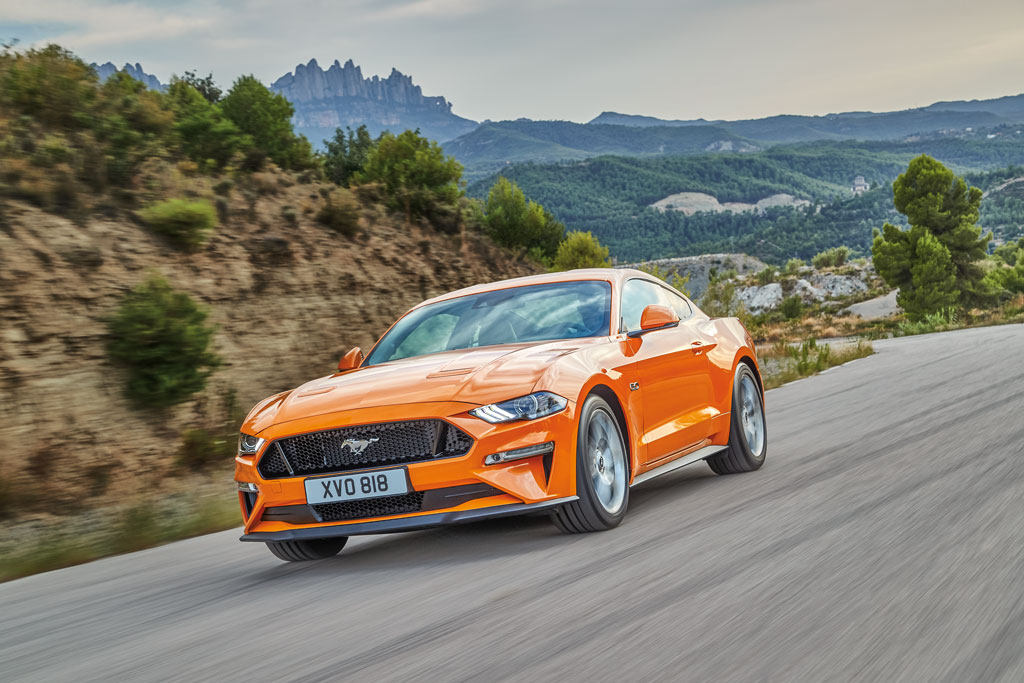 Town
Caen was the hometown of William the Conqueror. Bombed out during the second world war, it was painstakingly rebuilt into a modern, bustling city. Unfortunately, they forgot to upgrade the roads. Disembarking from the Brittany Ferries ship in a butch American car, it soon becomes clear that the streets just can't cope with the sudden influx of traffic. My Ford Mustang is attracting plenty of attention too, thanks to a muscular stance and the thumping soundtrack from an un-PC 5.0-litre engine that greedily guzzles fuel at an alarming rate. The coupe is a genuine celebrity, appearing in more than 500 films from Basic Instinct to Bullitt with Steve McQueen.
To deflect complaints that this is a dinosaur of a motor car, Ford also offers an environmentally friendly 2.3-litre turbocharged model. However, that would be like a croque monsieur without the cheese. A proper Mustang really needs a heavyweight V8 under that bulging bonnet, firing into life with a grumble as we drive off the Mont St Michel ferry following a good night's sleep aboard. The Mustang shape may be time-warp perfect but the interior does feel dated. Built for American buyers who think big, there's plenty of elbow room but a bargain basement feel to the dashboard buttons and dials. Ford's cut-price supercar really lags behind European rivals in many ways and it's a nightmare to manoeuvre in town. But the Mustang is a huge amount of fun to drive and a refreshing alternative to slicker German rivals.
RATING: 3/5 handbags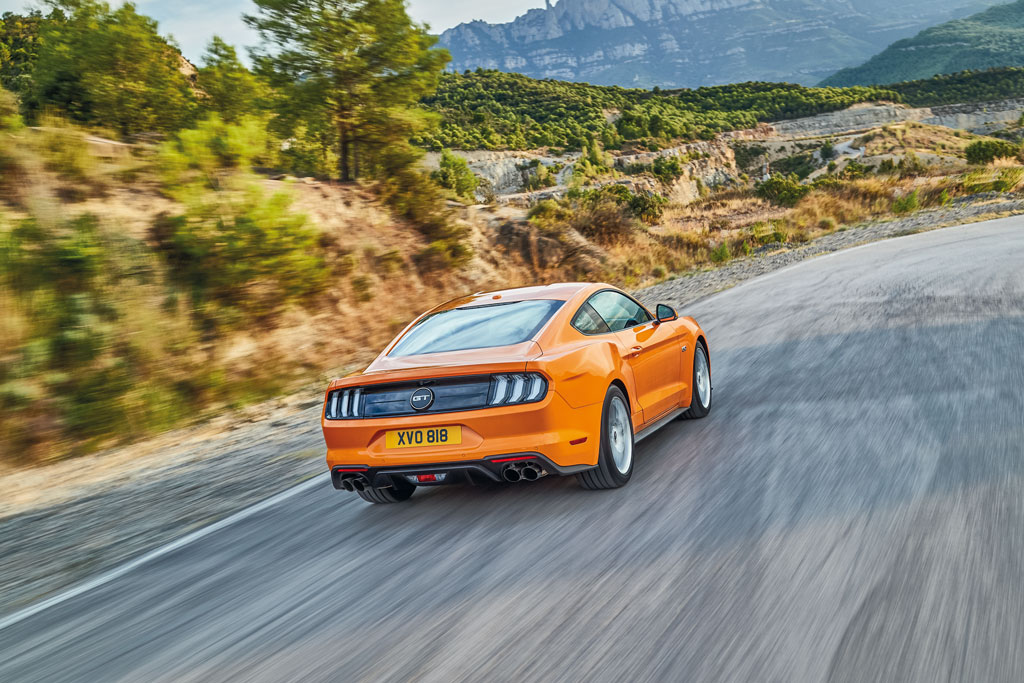 Vital Stats
Price: £39,965
Engine: 5.0-litre V8
Power: 415 bhp
0-62mph: 4.8 seconds
Economy: 20.9 (combined)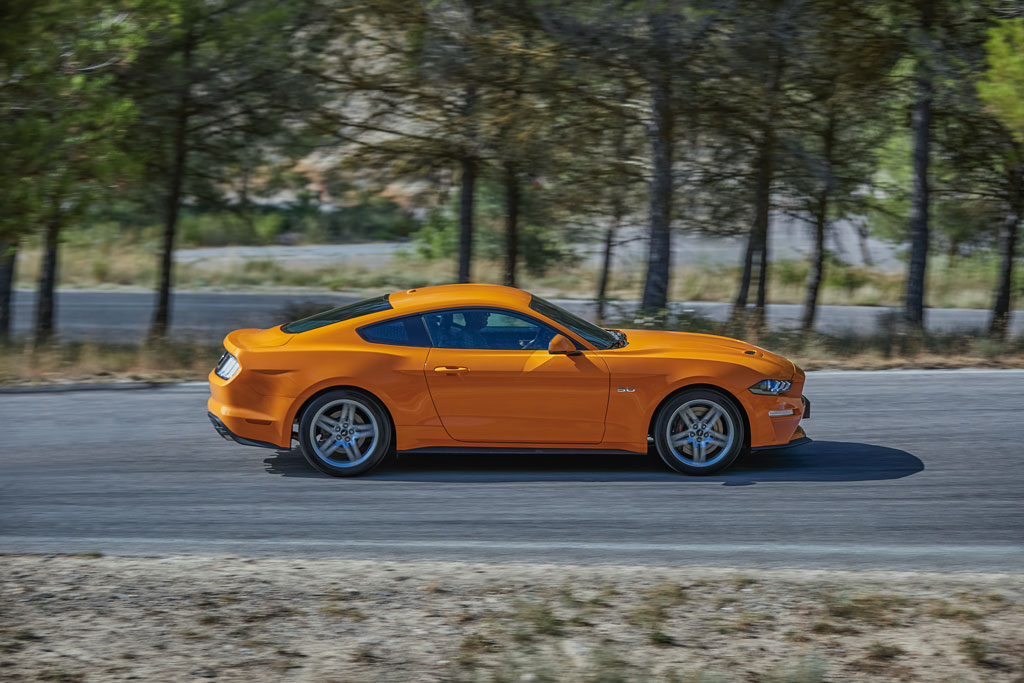 Country
Normandy is the Devon of northern France, with narrow country roads and plenty of caravanners. During the autumn things quieten down and a drive along the D-Day landing beaches becomes a delight – even in an outsize American car. The V8 engine is thirsty – not helped by French petrol prices – but blip the accelerator on an open stretch of road and it's sure to raise a smile. The steering can feel a little unprecise but that's all part of the fun as it bundles into a sweeping corner at speed. With so much power and a soft suspension, the Mustang copes well with a bumpy road. It's an effortless cruising car, thanks to a substantial engine ready to provide the thrills when the road allows.
Ford isn't exactly known for building personality cars but the enduring appeal of the Mustang shows no sign of abating. If you still need persuading, Ford is just about to bring out a slightly revised version, with a hike in power to 443bhp and a ten-speed automatic gearbox. There's also a 'quiet' mode which tames the exhaust and won't annoy the neighbours. It's hard not to love the Mustang – if only because the 5.0-litre model is a no compromise throwback to the muscle cars of yesteryear. It's also the world's best-selling sports coupe for the third year in a row.
RATING: 4/5 wellies
Jeremy Taylor travelled to Caen with Brittany Ferries, from £378 for a car and four passengers.
More Sport
Recommended Exercise Classes in London | London's Best Luxury Gyms | The Best Stables in the UK
---