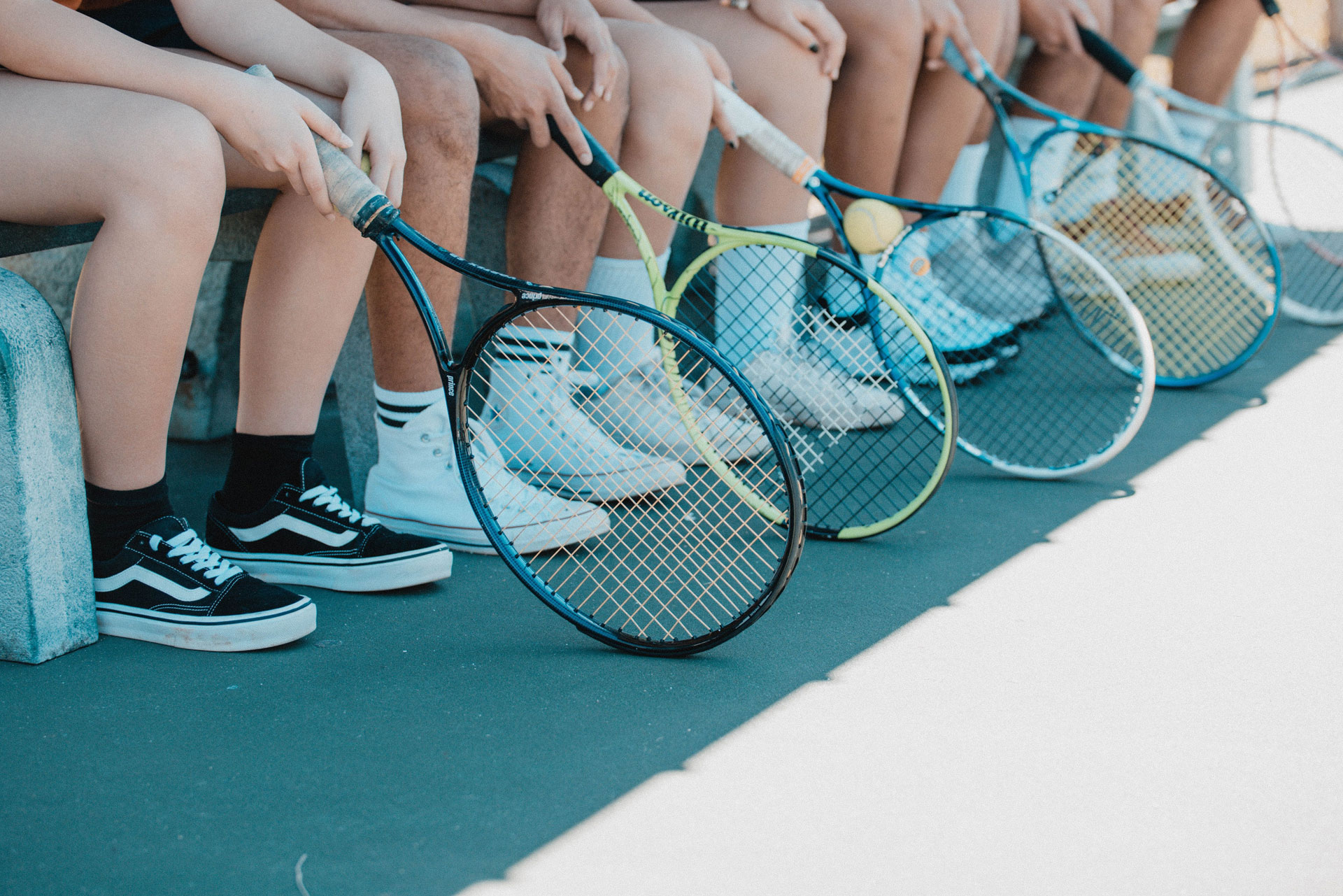 Game, Set, Match! The Best Tennis Clubs & Courts in London
---
Make like Murray on these superb London courts
Following her astounding win at the US Open on Saturday, British tennis player Emma Raducanu has quickly become a household name. If the 18-year-old's journey to sport-success has inspired you to pick up a racket of your own (the $2.5 million prize money certainly is enticing…), these top London tennis clubs and courts are the place to be.
Get Fit in London: Gyms, Studios & Classes
The Best Tennis Clubs & Courts in London
Holland Park Lawn Tennis Club
Branded as 'one of London's finest private clubs', Holland Park Lawn Tennis Club dates back to 1875 where the club was first established as 'a private lawn tennis, cycling, croquet and pleasure ground', according to the official website. Situated on Holland Park's Addison Road, the historic clubhouse originally formed part of a mansion built for the 3rd Lord Holland's eldest son in 1827. Today, the club – which boasts eight courts (five artificial and three grass), a lounge, bar and terrace with court views – comprises approximately 850 members. A reputable club, American players Billie Jean King and Jimmy Connors trained on the courts ahead of Wimbledon, whilst there is currently a three-year waiting list for full membership. Here's to joining in 2024? 1 Addison Rd, London W14 8DU. hollandparkltc.co.uk
The All England Lawn Tennis and Croquet Club
View this post on Instagram
Home to the world's oldest tennis tournament, the All England Lawn Tennis and Croquet Club is one of the most prestigious private members' clubs with just 375 full members, from former Wimbledon champions Tim Henman and Debbie Jevans to The Duchess of Cambridge (who is also the club's patron). As expected, gaining membership to the 153-year-old club is no mean feat, with the AELTC official website stating that 'Honorary Members include past Singles Champions, other eminent Lawn Tennis players, benefactors of the Club or The Championships, and other persons who have rendered special service to Lawn Tennis.' Meanwhile, 'Temporary Members are elected from year to year and generally are active players who make regular use of the facilities and play in matches during their period of Membership' – and apparently there's a thousand-full waiting list. Determined to make the cut? We suggest you start executing your serves. Church Rd, London SW19 5AG. wimbledon.com
The Gardens Tennis Club
Another club located within the London heart of tennis, The Gardens Tennis Club was founded in 1903 'after a meeting was held by residents in the neighbourhood of Southfields Station', as stated by the club. More than just a place to practice your backhand, the club places real emphasis on the social aspects of the sport, regularly hosting quizzes, dances and parties and asserting that entertainment is 'as much a mark of this lively social club as the floodlighting and active coaching program.' 343 Wimbledon Park Rd, London SW19 6NS. gardenstennis-sw19.co.uk
Will to Win
View this post on Instagram
Promising a 'tennis for all' approach, Will to Win was founded 'with the aim being to improve the tennis and sports facilities in public parks and enable year round play for all ages and abilities.' The company boasts numerous locations across the capital (and over 40 courts), from Hyde Park to Regent's Park, offering 'pay and play' sessions for anyone wanting a game – no membership required. Various locations. willtowin.co.uk
Cadogan Place/Square Tennis Court
For a game of tennis in beautiful surroundings, head to the tennis courts at Cadogan Place and Cadogan Square Gardens. If you're a member of the gardens, you can sign up for a slot via cadogan.clubsolution.co.uk. Enquire about a garden membership here.
Islington Tennis Centre And Gym
You'll find six indoor and two outdoor courts at this North London tennis centre, as well as a 60-station gym, fitness studio, sauna and steam room suite – perfect for a post-match reset. Whether you're looking to enhance your skills, up your fitness, or enjoy an occasional game with friends, the club offers a number of tennis courses (from 'tots tennis' to 'Adult Social Tennis Sessions'), as well as affordable court hire, with no membership required. Market Rd, London N7 9PL. better.org.uk
Featured image: Christian Tenguan on Unsplash
DISCOVER MORE