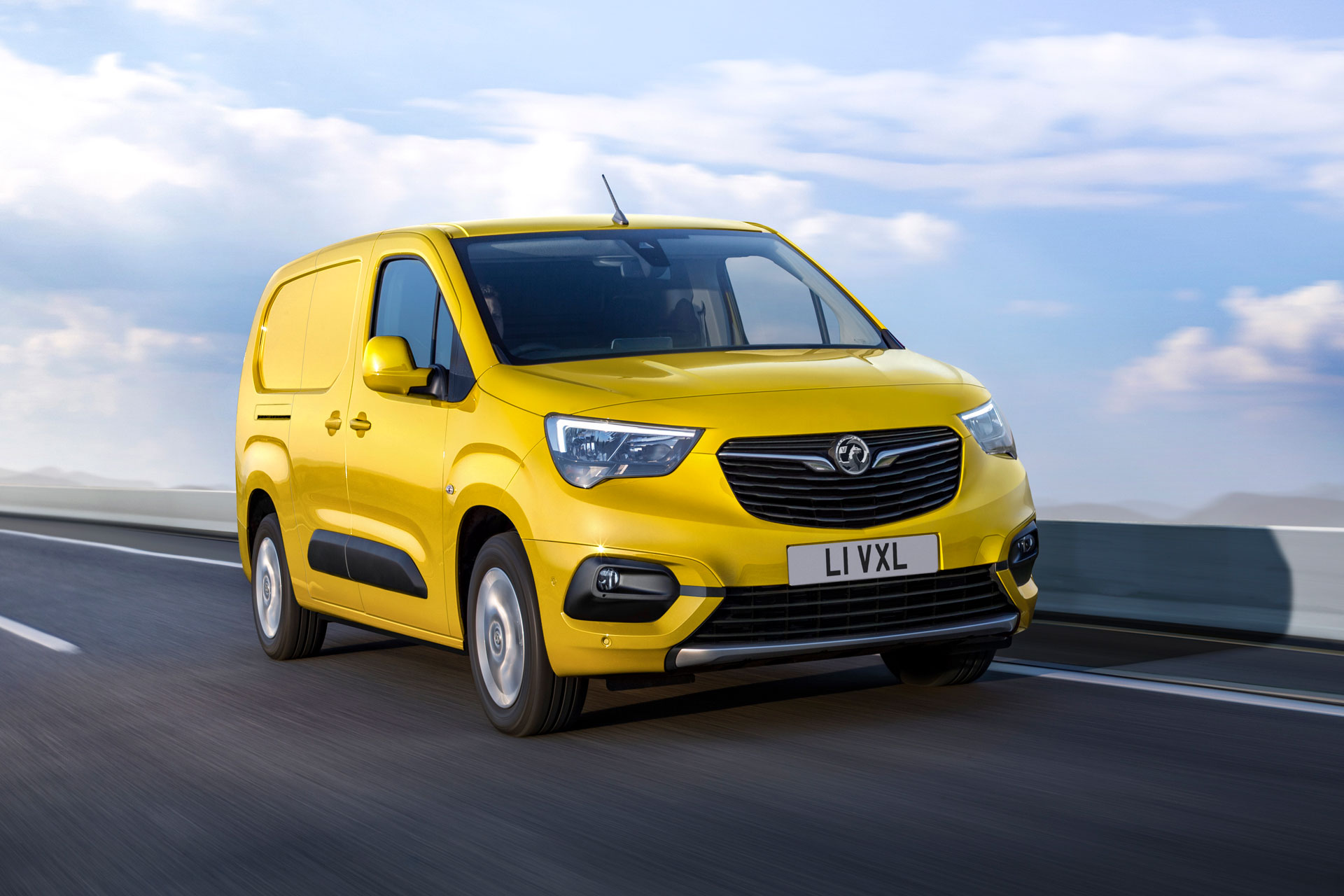 The Green Lane: Vauxhall Combo-e Range
---
'the electric revolution is sweeping the van world too'
Motoring editor Jeremy Taylor and sustainable fashion expert Jessica Saunders review the all-electric van, the Vauxhall Combo-e range
The Green lane: Vauxhall Combo-e Sportive
JS – When I said we needed to move some stuff from London to the country, I didn't think you were going to borrow a van! You've gone all Bob the builder on me – wouldn't an estate car have done the job?
JT – Well, this isn't just any old van. This is the new Vauxhall Combo-e panel van in Sportive trim. And what you might notice is that there's nowhere to fill up with petrol or diesel – because it's pure electric with a 50kWh battery. OK, that is cool. I didn't realise the electric revolution was sweeping the van world too?
In London, an electric van saves delivery companies a small fortune in Congestion Charge fees. Other cities will soon ask drivers to pay too. Just like an electric London taxi, a battery-powered van makes perfect sense. In fact, Vauxhall now offers an all-electric version of all its vans.
Are Vauxhall vehicles still made in Britain?
The Combo is made in Ellesmere Port and came on to the market at the end of 2021. Vauxhall is the UK's best-selling light commercial vehicle company – it will only sell electric vans and cars from 2028 onwards.
So I imagine an electric van is a bit pricier than a standard one. Is it worth the extra spend?
Like an electric car, it rather depends where you live. In the city, an electric van will soon repay the premium you paid for battery power. However, in the countryside, a real-world range of around 115 miles probably won't suit many van users. Vauxhall claim 171 miles on a single charge but that's unrealistic.
The brochure says it costs from £25,238 plus VAT, including a government grant. Buyers really need to be registered for VAT to make it cost effective?
Ideally, yes. There are two body lengths and three trim levels. Our Sportive is top of the range and comes in at just under £30,000. To be honest, I love a van and the Combo drives just like a car. It has plenty of features too, like a touchscreen with DAB radio, Bluetooth and parking sensors.
Thank heavens for parking sensors. With no glass windows in the back, it's a leap of faith reversing into a space. Over the shoulder visibility is a bit tricky at junctions too!
That's the same with any panel van but you get used to it. It was certainly easy to load, with sliding doors on each side, and twin rear doors that hinged open. Depending on which model you choose, the Combo can carry 800kg or 4.4 square metres of goods in the back.
We did make a rookie error packing the van though, didn't we? Leaving the charge cable in the back and loading around it was an issue when we needed to re-charge. We had to unload to reach the cable!
Yes, not our finest moment but I imagine Combo-e drivers only do that once. Very embarrassing.
Can we do another electric van soon – I'll bring the Yorkie bars this time?
Deal. Just leave them in the glovebox and there'll be no need to unpack mid trip.
Jessica Saunders is Director of Programmes at London College of Fashion, studying for a PhD in sustainable e-textile design.
SEE MORE