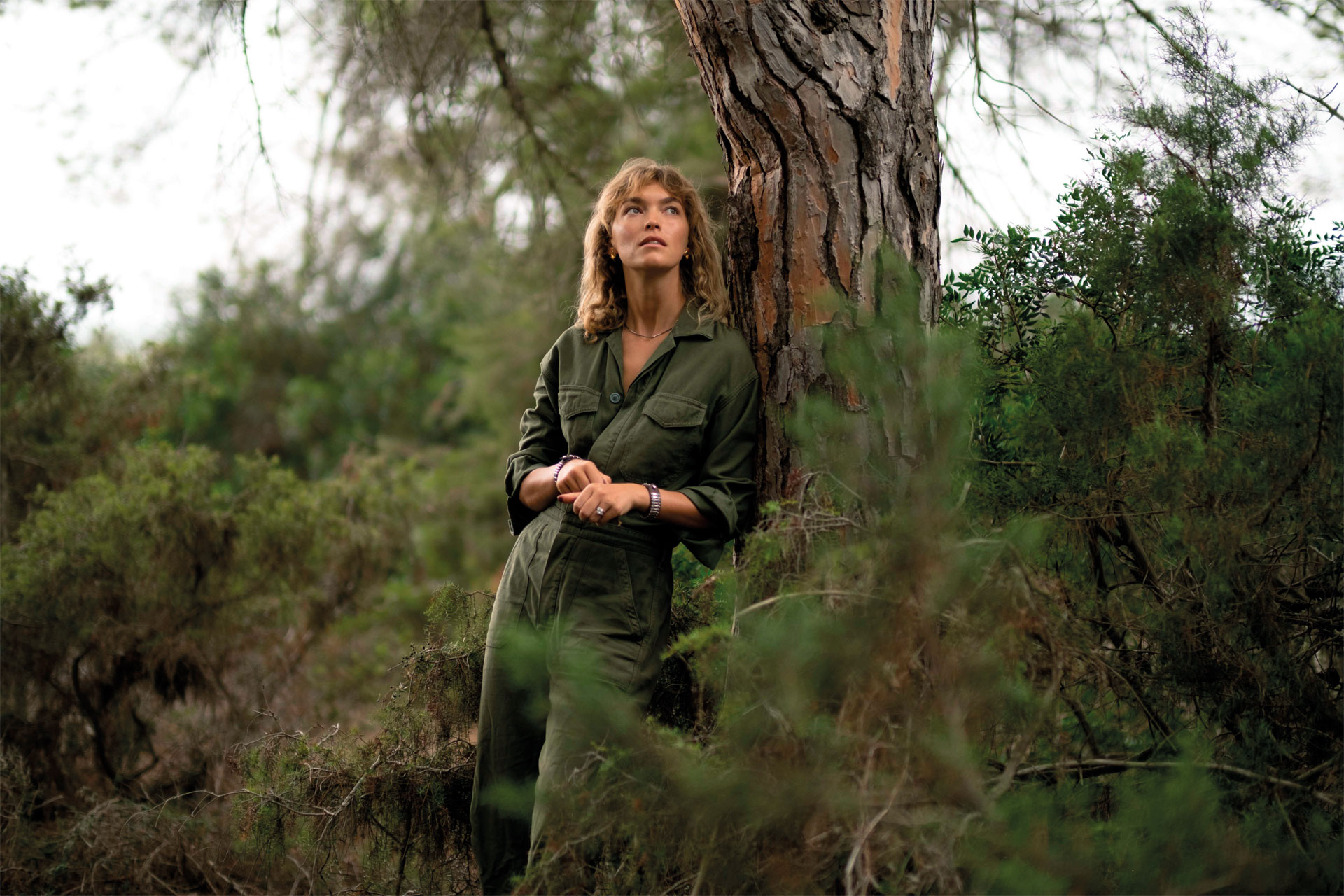 Arizona Muse On Regenerative Fashion
---
Plus her top regenerative fashion style picks
Just like food, we should all be supporting regenerative fashion. After all, clothes come from the soil too, says Arizona Muse. By Lucy Cleland.
Arizona Muse is the poster girl for regenerative fashion, practising what she oh-so-beautifully preaches more compellingly than any other person in the industry right now, and positioning herself as a positive interface between fashion and farming. It is the disconnect between the two that has allowed us – as consumers – to gloss over the social and environmental impact fashion causes: 'Everything we need is grown in soil, even our clothes,' says Arizona (apart from what's made synthetically in factories, she adds, which we should all be moving away from anyway). And unless those natural fibres are grown in a regenerative way, just like our food crops, they have a negative environmental impact.
Becoming an activist for regenerative fashion
Arizona, who as a model has a seat at fashion's high table, had become aware of 'just how shocking, how bad, how deeply wrong and unjust the garment workers industry was, mostly on women and children, and how the environmental degradation of the fashion industry was intense at every single step of the supply chain.' This realisation encouraged her to take her first steps towards becoming an activist.
Act Now: Arizona Muse Sets Out Her Sustainable Fashion Agenda
Bringing together fashion and farming
Arizona's zeal for connecting the two industries – for farming, that means growing natural fibres in a way that also protects and enhances biodiversity; for fashion, it's brands buying those fibres to make truly sustainable clothing – led her to set up her own foundation, called DIRT. 'I started DIRT to raise awareness about biodynamic farming and how it can provide a solution for the fashion industry. 'Farmers work so hard all year long, but the only work they get paid for is the crop produced. But [when they're farming regeneratively], they're also increasing biodiversity and water retention and absorption in the soil. They're improving the quality of life for themselves and their communities by providing richly nutritious food or fibres. They're being responsible with animals. There are so many public good services that farmers are providing for us that just aren't valued in monetary terms. It's nuts.'
How Regenerative Farming Became the New Rock 'n' Roll
How to spend to support the environment
Her advice to us as consumers is to spend our money wisely – and do our research – and always read the label. 'Know that your money is either going to a business that's causing harm or one that's having a positive impact,' she says. 'If you're so lucky to be someone who actually has money in your pocket right now, it's your responsibility to spend it with the good businesses.' To find out more, visit dirt.charity.
Arizona's Regenerative Fashion Style Picks