Blazers – an essential style item – or old school relic? We chart the history of the blazer and experts share their styling tips…
'The simplest and most elegantly discreet garment.' Blazé Milano
A short history of blazers
Blazers began as glorified sporty windbreakers for rowers in the beginning of the 19th Century. According to Rowing Blazers by Jack Carlson, 'The first blazers were meant to be worn in boats by rowers at Oxford and Cambridge. They were very loose-fitting, sort of the equivalent of a modern day windbreaker, and were meant to keep rowers warm during chilly training sessions and races on early mornings.' The blazers they wore were a bright shade of red, hence the term blazer, referring to the bright fire-like colour.
The Milan based blazer brand, Blazé Milano, however, refers to another moment in history, when the blazer was born, 'A second version of the birth of the term blazer narrates that, in 1837, the captain of the frigate HMS Blazer, ship belonging to the royal navy, on the occasion of the royal visit by the Queen Victoria, ordered for his crew a new uniform suited to the event, and hence came the name. What was created was a blue double-breasted jacket with gold buttons depicting the coat of arms of the frigate.'
Once the blazers were worn outside of the rowing clubs and aboard the ship, the jackets became popular, much like American letterman jackets. Now, the blazer can be seen on everyone, from preppy school goers to fashion editors front row in the fashion captials. The uniformity and timeless quality of the blazer adds to it universal appeal.
Perhaps there is a nostalgic comfort to the blazer, reminding us of our school uniforms, that is bringing it back into focus for S/S'17? A blazer could almost be a call to action in terms of the way it makes you feel and behave. After all it's hard to be scruffy in a blazer.
Styling blazers
In womenswear, there's something wonderfully masculine and boyish about a blazer that makes it understated and elegant. Gabrielle Chanel took its masculine shape and made it her own with her tailored pieces at Chanel, which now epitomise the brand.
Yves Saint Laurent created the original Le Smoking Jacket and in 1975 it was photographed by Helmet Newton in French Vogue with androgynous models skulking in Parisian alleyways. This is a look that is referenced much today. If you look at the best dressed lists of the year, many of the women will have worn a tuxedo at some stage (recently seen on fashion darling Lily-Rose Depp in Paris). Even at the 2017 SAG Awards, Evan Rachel Wood wore a dark blue velvet tuxedo suit by Altuzzarra.
The S/S'17 catwalks were filled with oversized tailoring favourites, specifically the blazer. Celine, Balenciaga, Preen by Thornton Bregazzi and Gucci all sent blazers of one kind of another down the catwalks in September 2016.
There's even a brand dedicated to creating the best blazers for women. In 2013, three fashion editors teamed up to created the ultimate blazer brand. A brand that would produce womenswear blazers with the same attention to detail as Savile Row tailors, with an injection of fashion and modernity. Corrada Rodriguez d'Acri, Delfina Pinardi and Sole Torlonia, all have varying experiences in the fashion industry, but crossed paths during their time at ELLE Italia which is where Blazé Milano was born. The brand aesthetic is that"every cool girl is half boy.' Their collection of blazers has one for every eventuality; The Midnight Smoking; Everyday Blazer; Weekend Blazer; Colonial Blazer; Spencer Blazer and the Great Coat Blazer. There's something for everyone and every occasion.
Since the brand's inception, the likes of Sarah Harris, Giorgia Tordini and Alexa Chung have all been spotted in the blazers, while Magherita Missoni and Alex Eagle have both collaborated on a collection of blazers too. Alex Eagle updates their signature styles with a British twist (see Prince of Wales checks and tweed herringbone).
We spoke to Alex about her collaboration and why she thinks blazers are so popular today:
'Blazers are essential. You can throw them over anything for an instantaneous bolt of energy, to add sophistication to jeans and a t-shirt or a masculine edge to a pretty dress. They look professional if you need them too, and always chic – they are the definitive hard working wardrobe piece.'
Clare Hornby, the founder of the contemporary label, ME & EM describes the impact of the blazer:
'The blazer occupies a crucial place in today's wardrobe. Clever textures and different, often oversized shapes mean that it has moved out of the workplace and beyond eveningwear. With denim or leather or with a relaxed knit or tee, these have become double duty – the perfect way to nail a sharp but nonchalant look for work and after hours.'
Amanda Wakeley suggests you wear your blazer or tuxedo jacket whenever you want to make a sophisticated statement, 'The epitome of refinement, a tuxedo jacket instantly gives any outfit an injection of sophistication.' For evenings, pair this tuxedo jacket with tailored trousers or a lace skirt. Blue denim and knitwear will help to make this jacket more casual – ideal for weekends or work. 
In menswear, the Kent & Curwen A/W'17 presentation showed traditional rowing blazers, harking back to the origin of the jacket.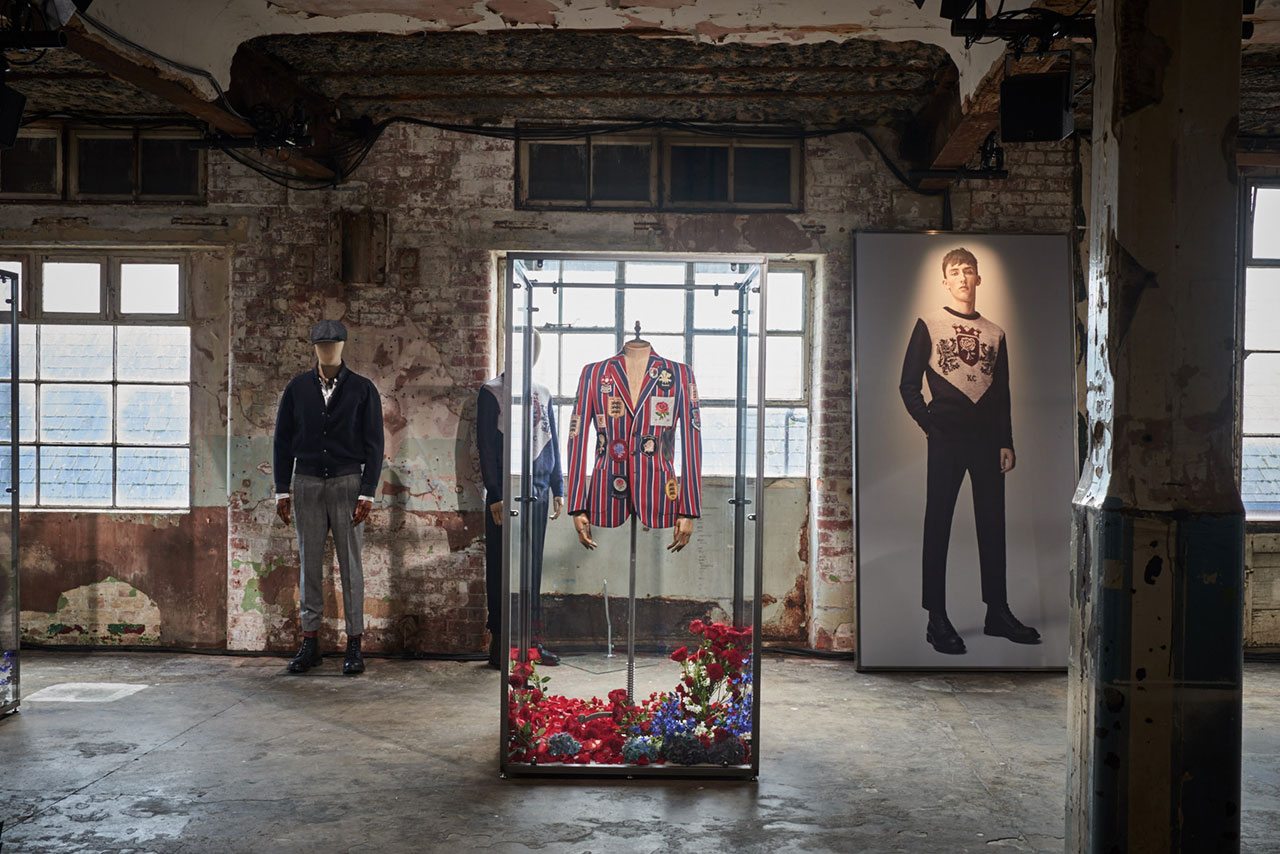 Meanwhile, Hackett embraces a spring option with these light striped blazers. The founder and chairman, Jeremy Hackett, says 'The blue blazer should be a staple item of every gentleman's wardrobe. It is the equivalent of the LBD for women. Everyone should have at least one.'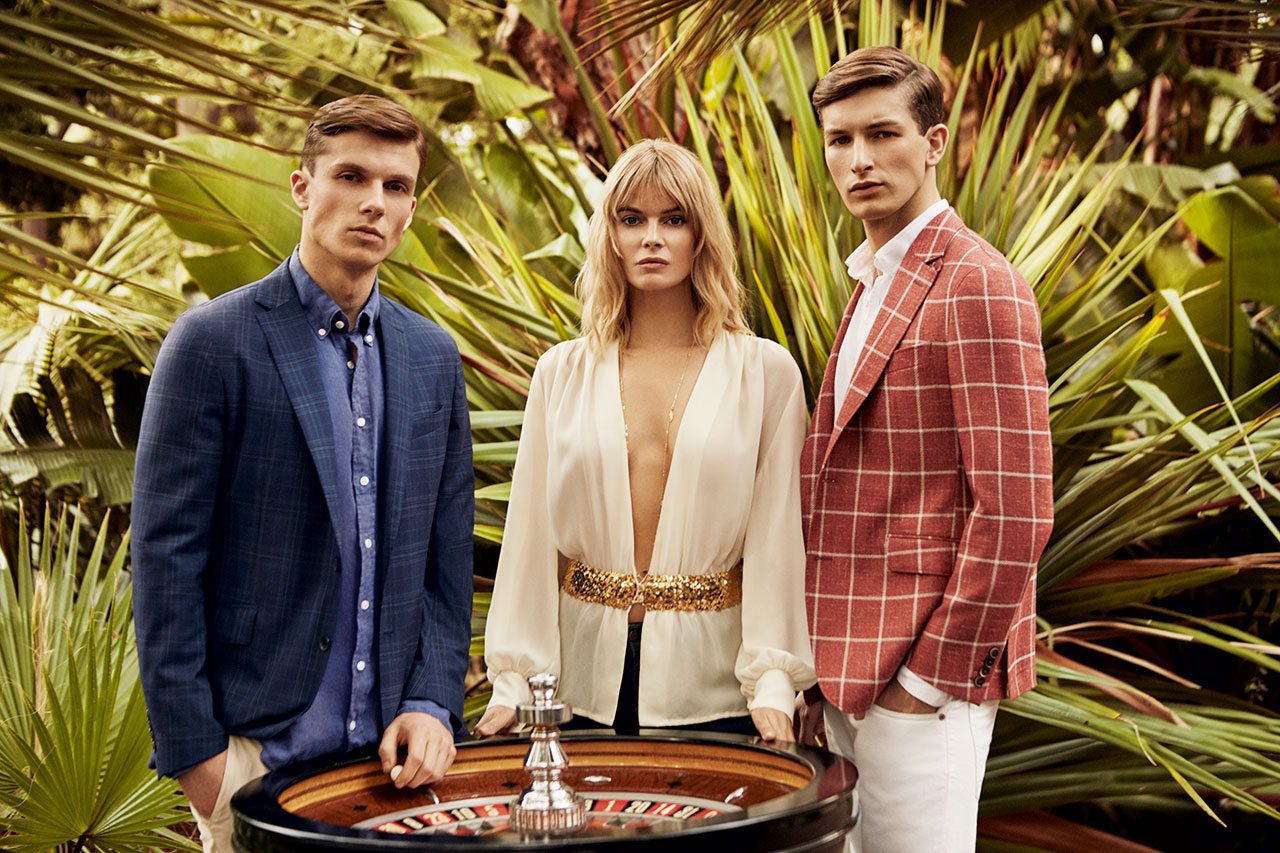 Blazers are the bread and butter of menswear dressing, and in the UK, the historic Savile Row tailors are always on hand to offer the very best of British craftsmanship. 'A navy two-button blazer is one of the most versatile garments a man can own,' says GQ magazine's fashion director, Robert Johnston.
So if you invest in anything, make it a classic blazer.
MORE STYLE: How to wear hats: An expert guide / The AW Bag Edit – totes, handbags & backpacks / The best country boots for autumn
---