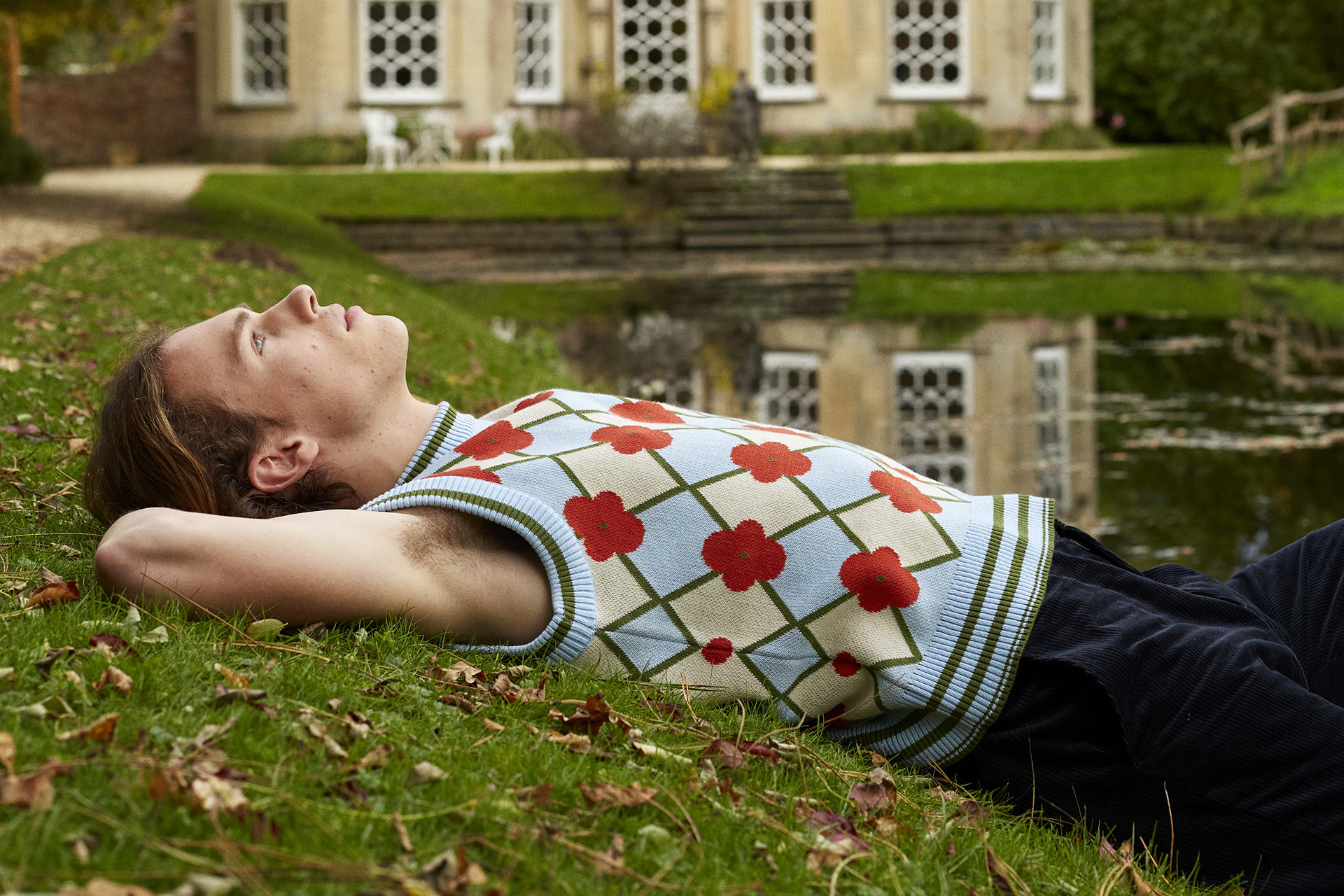 Luke Edward Hall Launches First Fashion Brand, Chateau Orlando
---
This will be one for the maximalists
What happens when art, design and fashion collide? According to Luke Edward Hall's new brand, Chateau Orlando, the result is a vibrant explosion of whimsical colour and pattern…
Luke Edward Hall Launches First Fashion Brand, Chateau Orlando
English artist and designer Luke Edward Hall has taken his first foray into the world of fashion and lifestyle with his new label, Chateau Orlando. Launching on 12 February 2022, the brand is making its debut with the knitwear collection 'POSTCARDS FROM THE CASTLE'.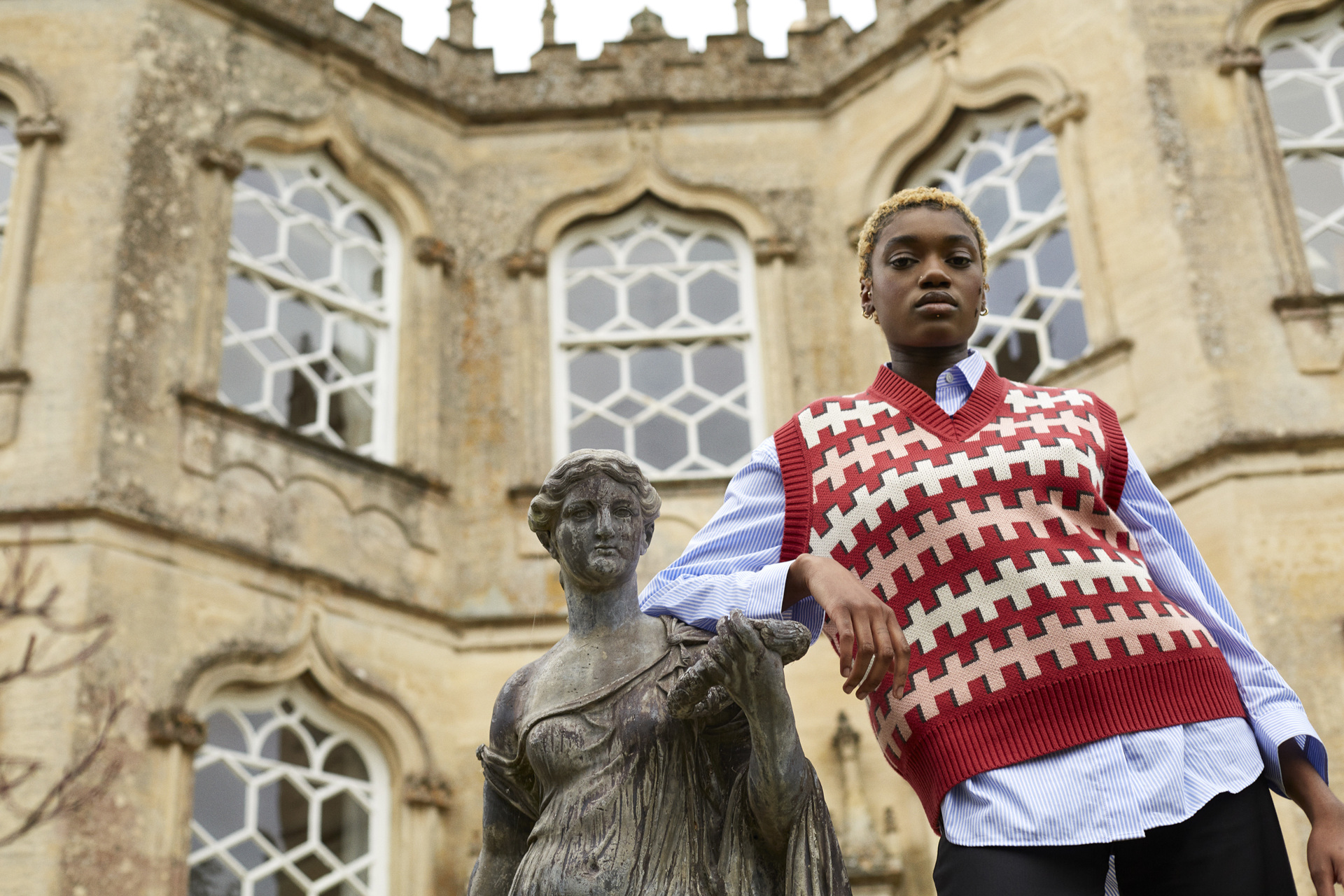 Dubbed 'a new brand for the person and home', Chateau Orlando is inspired by an eclectic mix of influences – from art, folklore and mythology, to 1980s pop music and gothic architecture. Comprised of a selection of jumpers, cardigans, knitted vests, polo shirts, trays and posters, the brand's debut collection builds on Luke's vision of medieval castles (keep an eye out for the quatrefoil print) and ancient botanical gardens.
Speaking on the inspiration behind his first collection, Luke Edward Hall commented: 'When creating our trellis, leaf and flower patterns, I imagined stumbling into a lost garden within the walls of a medieval castle on a brilliant spring afternoon, falling under its spell and setting up a home there among the ancient trees and crenelations.'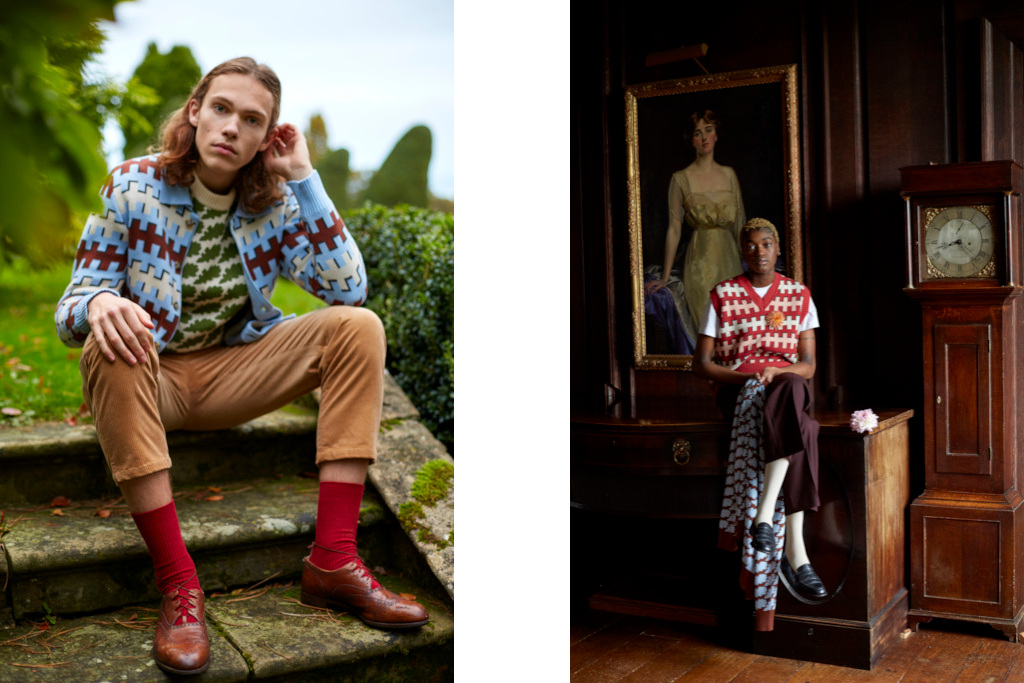 A glimpse at the 'POSTCARDS' collection indicates the brand's propensity for all things bold – think rich shades of mauve, moss, peach and burgundy arranged in colour-clashing patterns and layers. The result? Something psychedelically romantic in aesthetic.
To coincide with the launch, a Chateau Orlando pop-up shop will be hosted at Le Bon Marché Rive Gauche in Paris. An immersive space created in collaboration with furniture gallery ODA Paris will invite visitors into the world of Chateau Orlando, with limited edition posters, printed wooden trays and L'UNIFORM x Chateau Orlando canvas luggage (created as part of the Left Bank department store's 'X' exhibition) up for grabs alongside the 'POSTCARDS' knitwear collection.
SHOP
Chateau Orlando's 'POSTCARDS FROM THE CASTLE' collection launches today. For more information, and to browse the new line, please visit chateauorlando.com
Photography by Billal Taright
READ MORE
Vivienne Westwood's Made-To-Wear Bridal Collection Promises New Beginnings