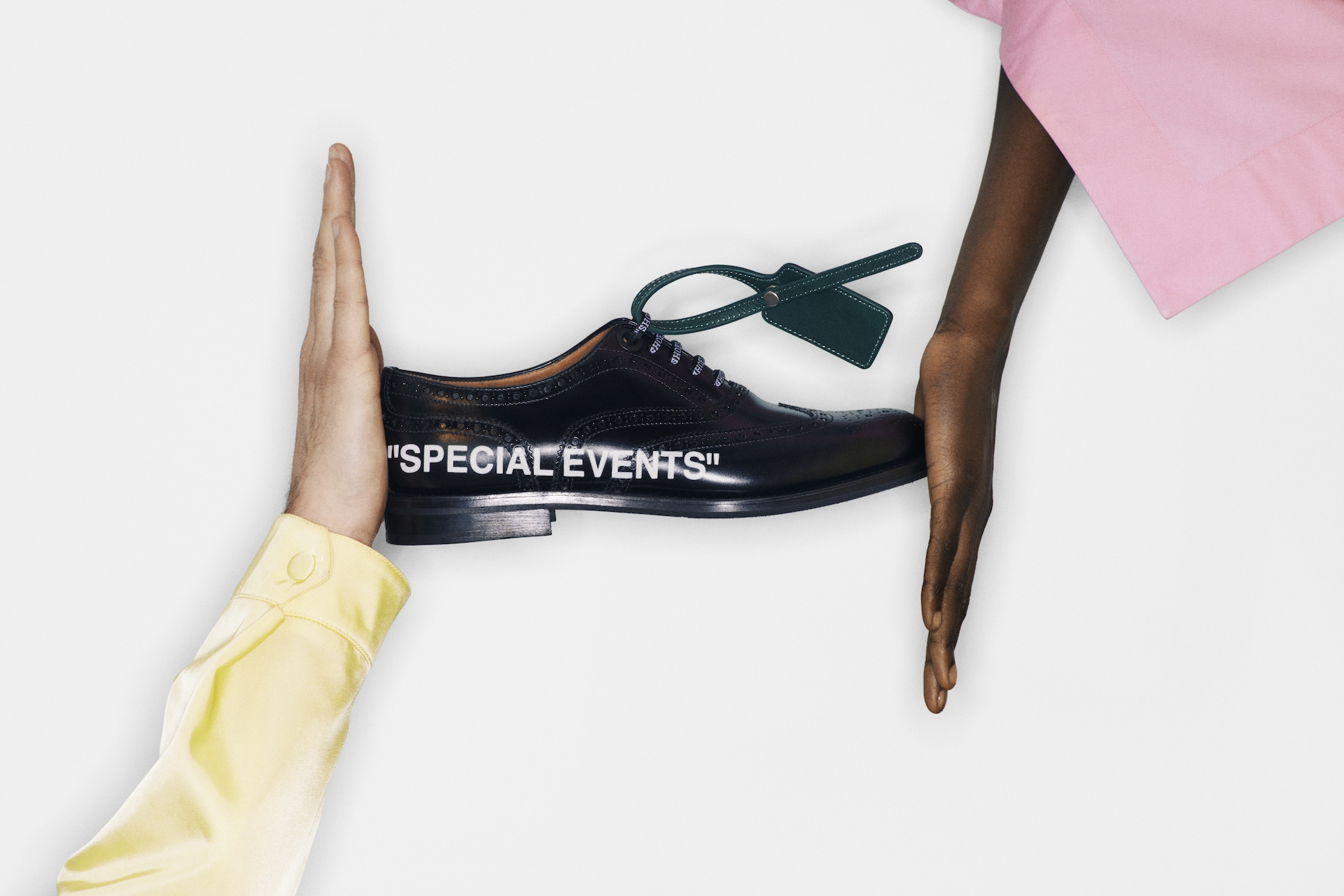 Your First Look at Church's Collab with Off-White
A classic British Oxford gets reimagined by Off-White's Virgil Abloh
The partnership between the two beloved fashion brands was unveiled at Paris Fashion Week, and features the Church's x Off-White collaboration's first drop, a new take on the British shoemaker's classic Burwood style.
Church's x Off-White Collaboration: The First Drop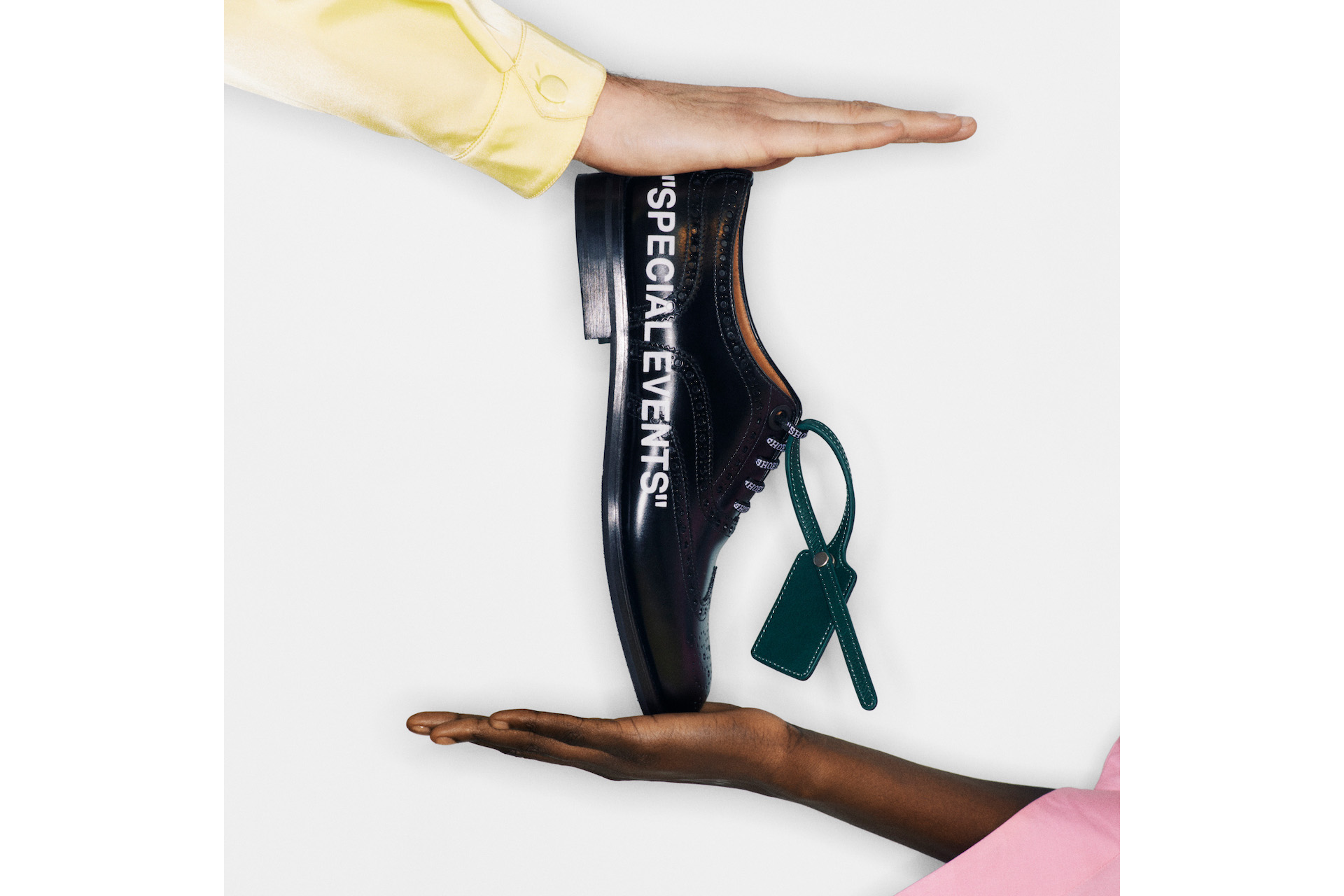 What do you get when you form a partnership between a centuries' old shoemaker and *the* culture-redefining contemporary fashion studio?
You get a remastered classic that combines the flair and technique of traditional British shoemaking, with the punchy, progressive ethos of one of the most exciting designers of the 21st century, the late Virgil Abloh.
The new Church's x Off-White collaboration made its public debut earlier this week at Paris Fashion Week, at the fashion studio's Spaceship Earth: an Imaginary Experience AW22 show at Palais Brongniart.
The partnership was personally designed by Off-White's founder and creative director, Virgil Abloh, and was one of the last projects he worked on before he sadly passed away in November 2021 after a two-year battle with cancer. The brand's AW22 show was also the final collection designed by Abloh, and the presentation drew the likes of Rihanna and A$AP Rocky to its audience, as well as Pharrell Williams, who sported the Church's x Off-White shoes on the front row.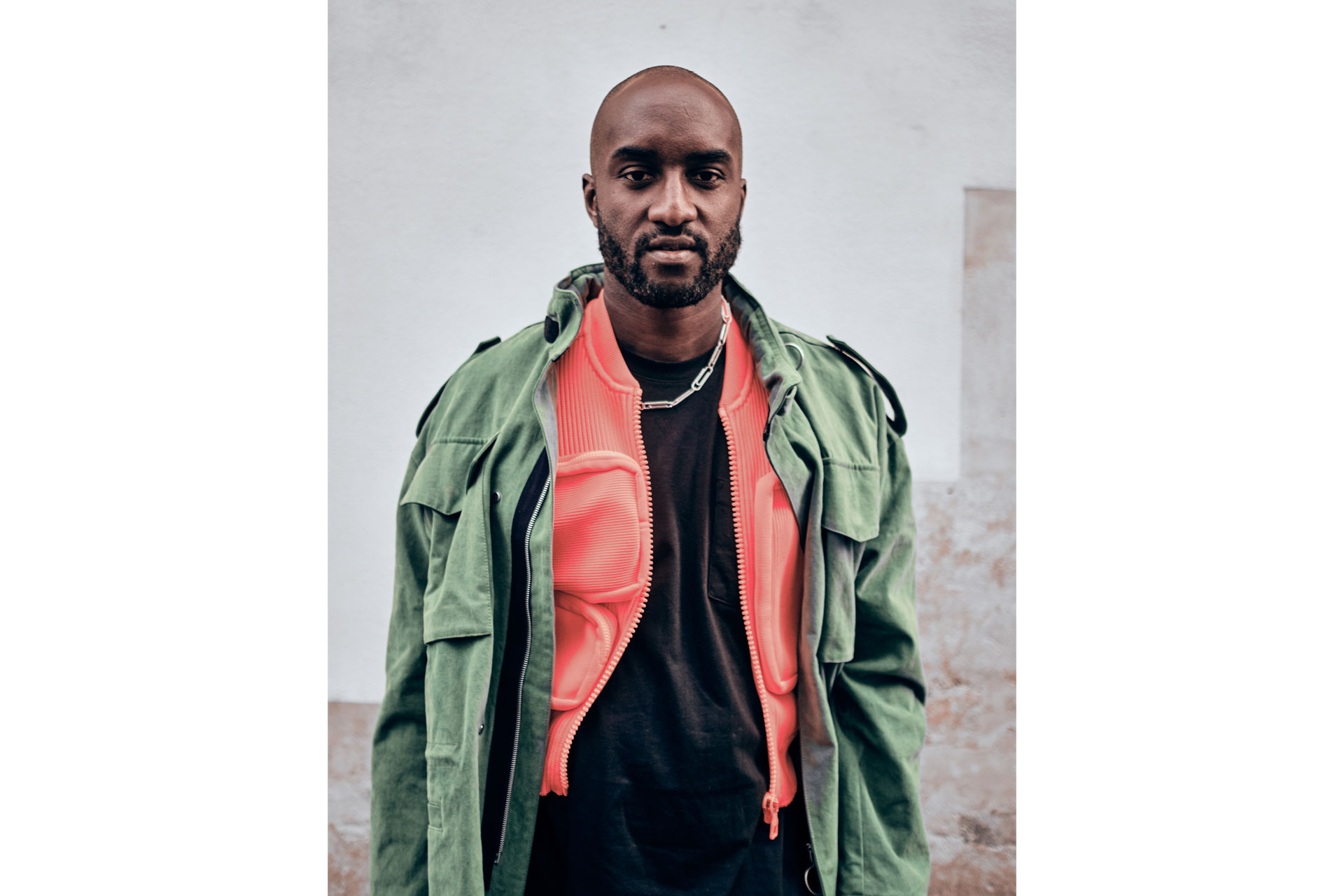 The first pair of shoes to be unveiled from the collaboration are a revision of Northamptonshire-based Church's classic Burwood style, which dates back to 1953. The full brogue Oxford shoes, with distinctive dovetail patterning, are given a new, contemporary identity by Abloh, who replaced the shoe's traditional brown suede upper with black brushed calfskin, and screen-printed the phrase "Special Events" in Off-White's signature script along the side. A trademark Off-White hangtag and shoelaces printed with the word "Shoelaces" finish the pair, which are also intended to be genderless.
True to Abloh and Off-White's philosophy of 'Question Everything', the pair showcases the late designer's obsession with reinterpreting classic designs using new references that provide them an entirely different context, without altering their true nature. The result is a pair of shoes that riff on ideas of legacy and tradition, and make you rethink the codes of dress that underpin much of what we wear every day.
Following this first drop, the fashion world awaits the second, and final, addition to the Church's x Off-White collaboration with great anticipation.
Available now at Off-White stores, Church's boutiques and at church-footwear.com