Meet Tattooist Turned Jeweller, The Illustrated Jeweller
---
Illustrated Jeweller is a Great British Brand 2023
Illustrated Jeweller is an entry in our Great British Brands 2023 book. 
Illustrated Jeweller: Great British Brand 2023
'I'm a tattooist – I've had my shop Gilded Cage Tattoo Studio in Brighton for 14 years – but tattooing was the last industry to reopen after lockdown, so during that time I decided to turn my jewellery making hobby into a business. The biggest challenge was having the confidence to put myself out there in a whole new world. I had the basic skillset but I've learnt lots very quickly, from knowing what sort of gemstones to pair with which settings to how to use CAD software. I initially employed someone else to put my drawings into CAD but I found it frustrating working to their timeline so now I do everything myself.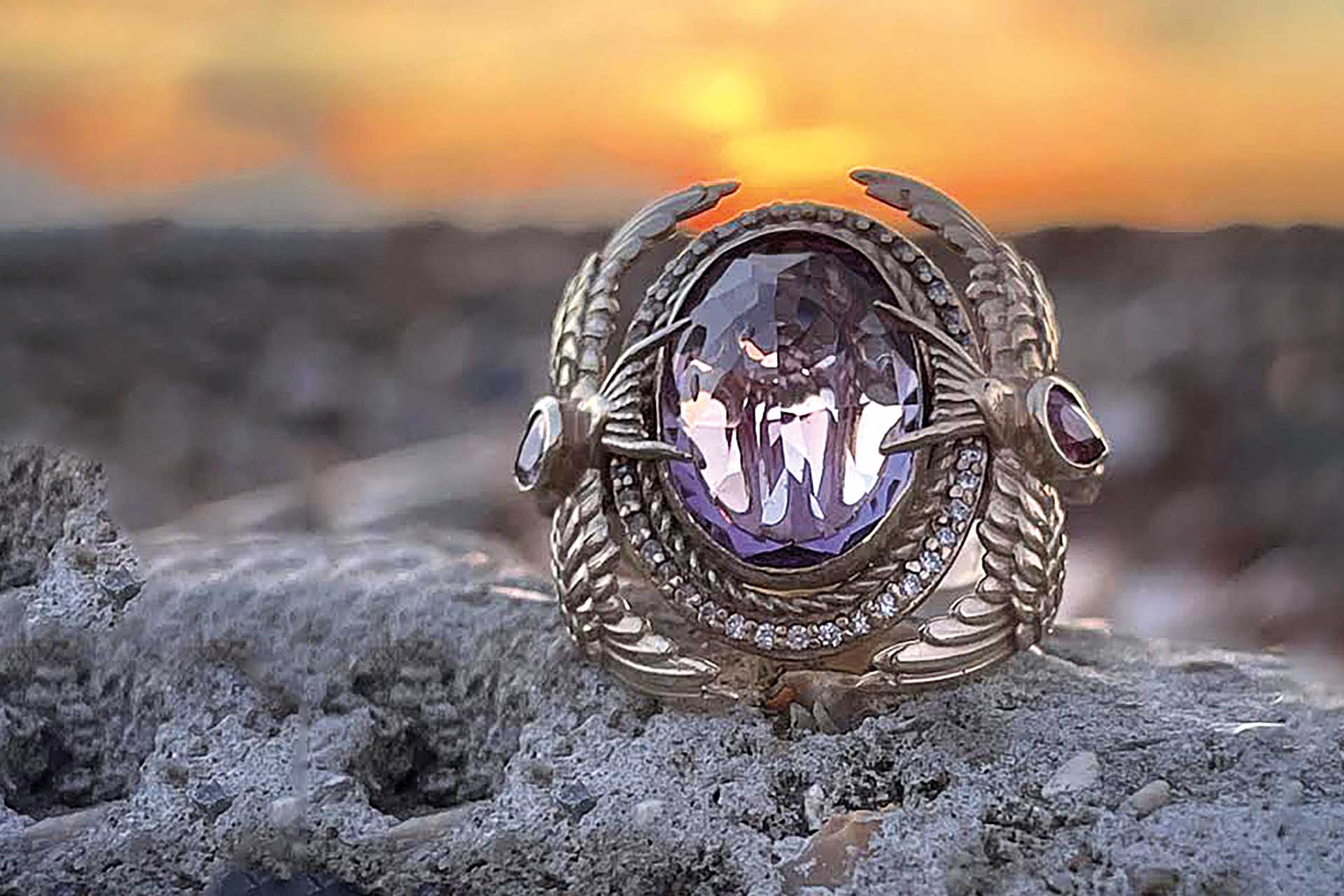 Launching a new business in one of the toughest economic climates, on top of being a fulltime tattooist, looking after my team, and educating myself about the process of bespoke jewellery making (casting, soldering, stone setting, polishing), has also been my greatest achievement. Although there are similarities between tattooing and jewellery, especially in terms of following a customer's brief, I've gone from working with skin to metal. My designs are quite opulent so I have to figure out how to make them work in 3D. 
This next year is about brand identity and telling the story of the collection, which is based around my great-great-grandfather who was lost at sea, as well as sailors and the symbolism of swallows. In January, I'm building on the existing designs by launching new pieces that focus on the cosmic universe. For instance, one cocktail ring is inspired by the Big Bang. It has a little secret star underneath the shank where someone can put their own birthstone as a place for affirmations and wishes, and another hidden explosion of stars that reveal themselves when seen in the right light.' James Robinson, founder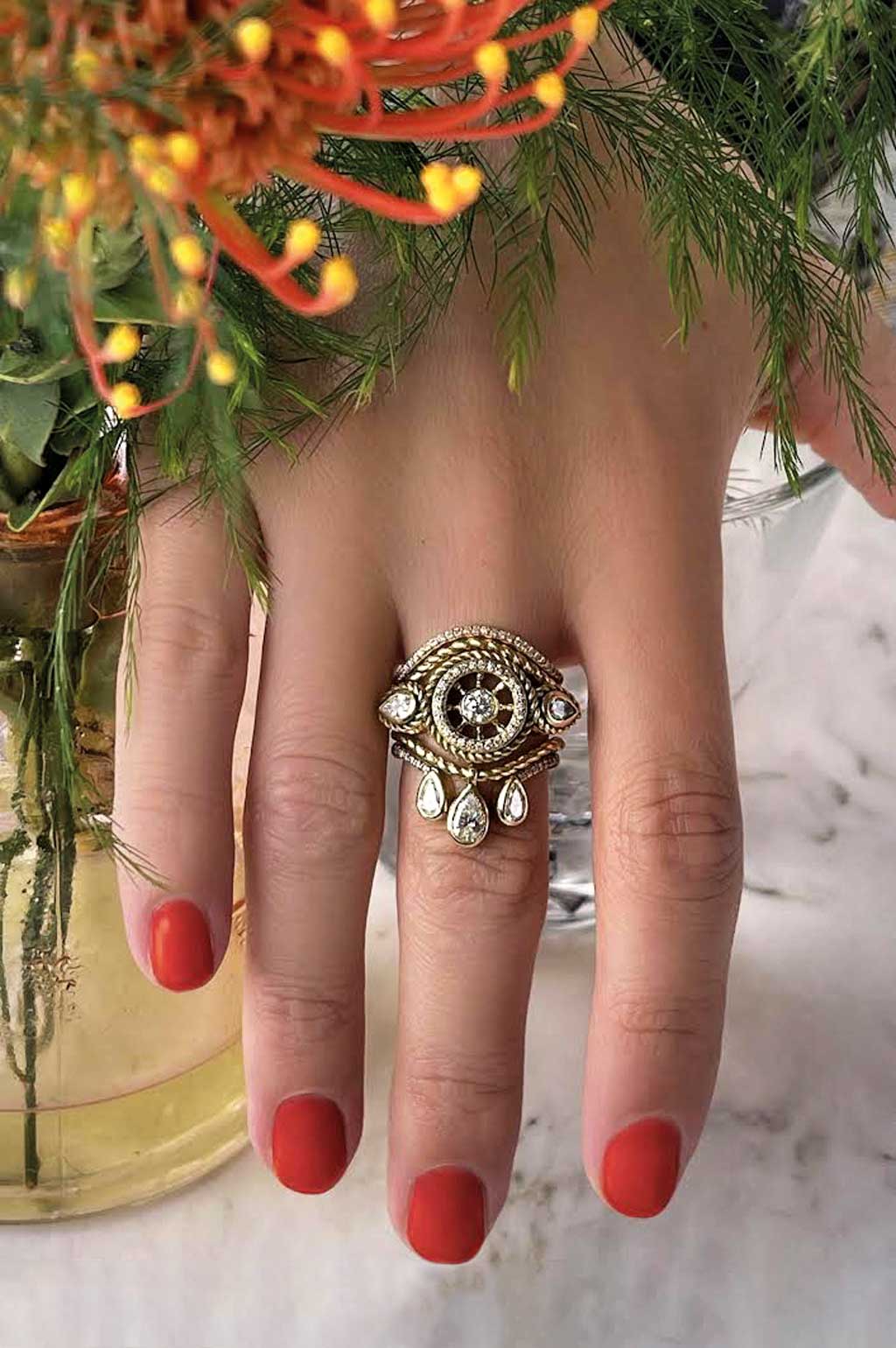 DID YOU KNOW? 
The Illustrated Jeweller was founded by tattoo artist turned designer James Robinson in 2020.

Growing up on the Jurassic Coast, James always had a strong fascination with the calmness and power of the ocean, and its relationship with the moon and stars.

Inspired by his current Brighton base, James celebrates the symbolism of the sea in his designs, from sailors to swallows.

James' jewellery is influenced by his greatgreat-grandfather Albert Self, who worked as a caulker for the Royal Navy and was lost at sea, vanishing on Christmas Day in 1885.

Other nautical objects feature heavily throughout the collection. Each piece is emblematic and meaningful, representing, fable, belief or tales from the sea.
THE ILLUSTRATED JEWELLER