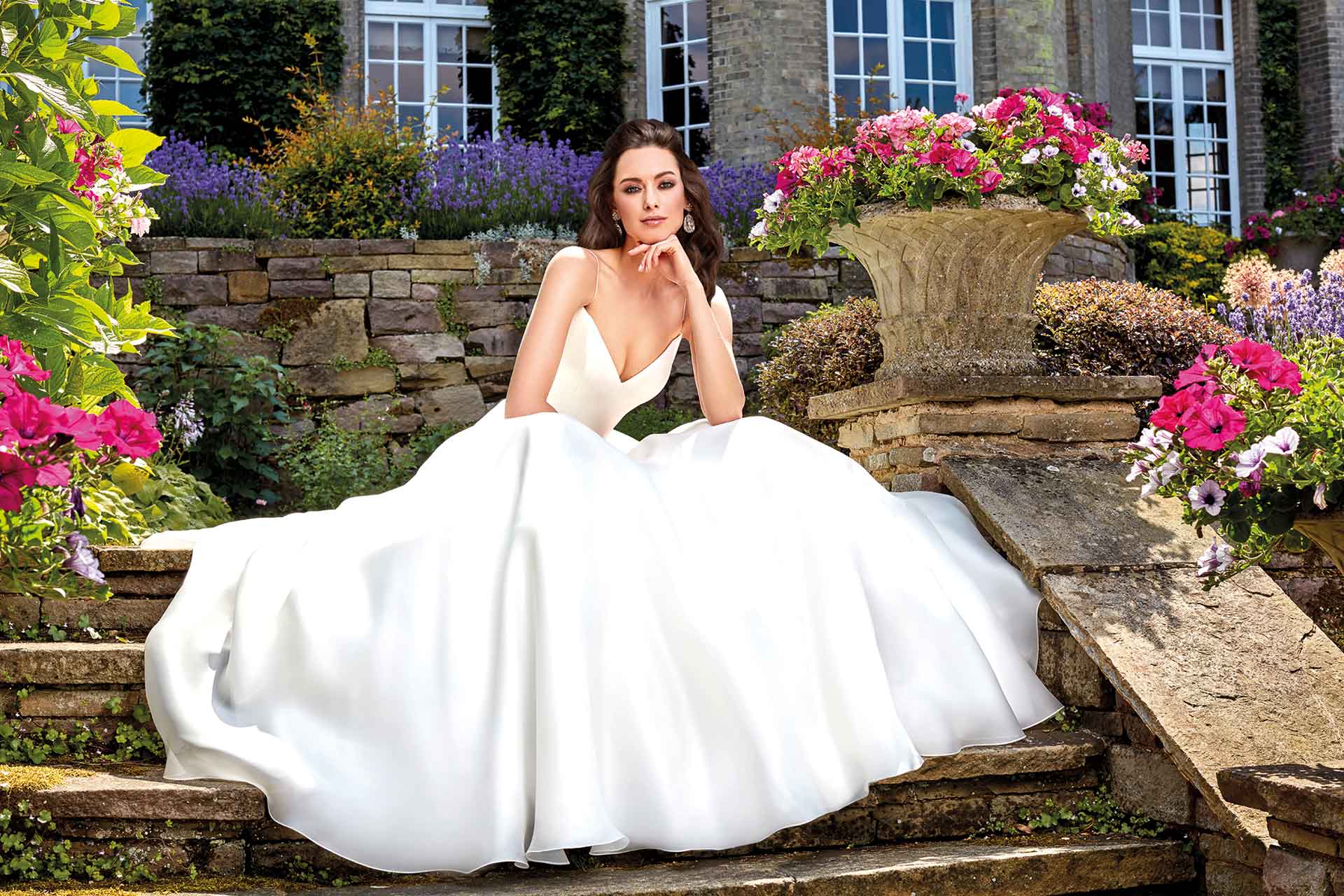 Caroline Castigliano's Bridal Gowns Are Meticulously Handcrafted
---
Caroline Castigliano is a Great British Brand 2023
Caroline Castigliano is an entry in our Great British Brands 2023 book. 
Caroline Castigliano: Great British Brand 2023
'We're so pleased to be on the other side of the pandemic – working in the wedding business for 31 years, we missed having weddings! Last year was one of our most challenging to date. Due to restrictions, many people couldn't get married and the majority of weddings were postponed until 2021. So we had a normal year of weddings, plus all the delayed brides. We had to ensure that everyone received the service they expected. Understandably, many clients' body shapes had changed; many arriving for fittings up to four inches larger than when they ordered the gown, while others had chosen to have a baby. 
'The gowns in our Knightsbridge boutique are couture and, in many cases, the fabrics had already been cut. We remade a lot of dresses, while at the same time delivering all the 2021 and postponed gowns. I'm so proud that we made every single wedding, every single delivery, in a timely manner. For my team and I that was a phenomenal achievement. 
'Since Brexit, getting fabrics into the country from Europe involves more paperwork and prices – both the shipping and the fabrics have gone up. Suppliers will often only guarantee a price for 12 weeks but when I launch a collection of wedding dresses it's for a year. Salaries have risen too: I work with the highest level technicians, and it's important to look after them because they're literally the lifeblood of the business. These gowns are complex works of art and there's nothing like them in terms of how they are created or fit. I believe that's a huge part of the brand's signature. These dresses are a central part of one of the most important days of a woman's life, so it's vital that they are truly fabulous.' Caroline Castigliano, founder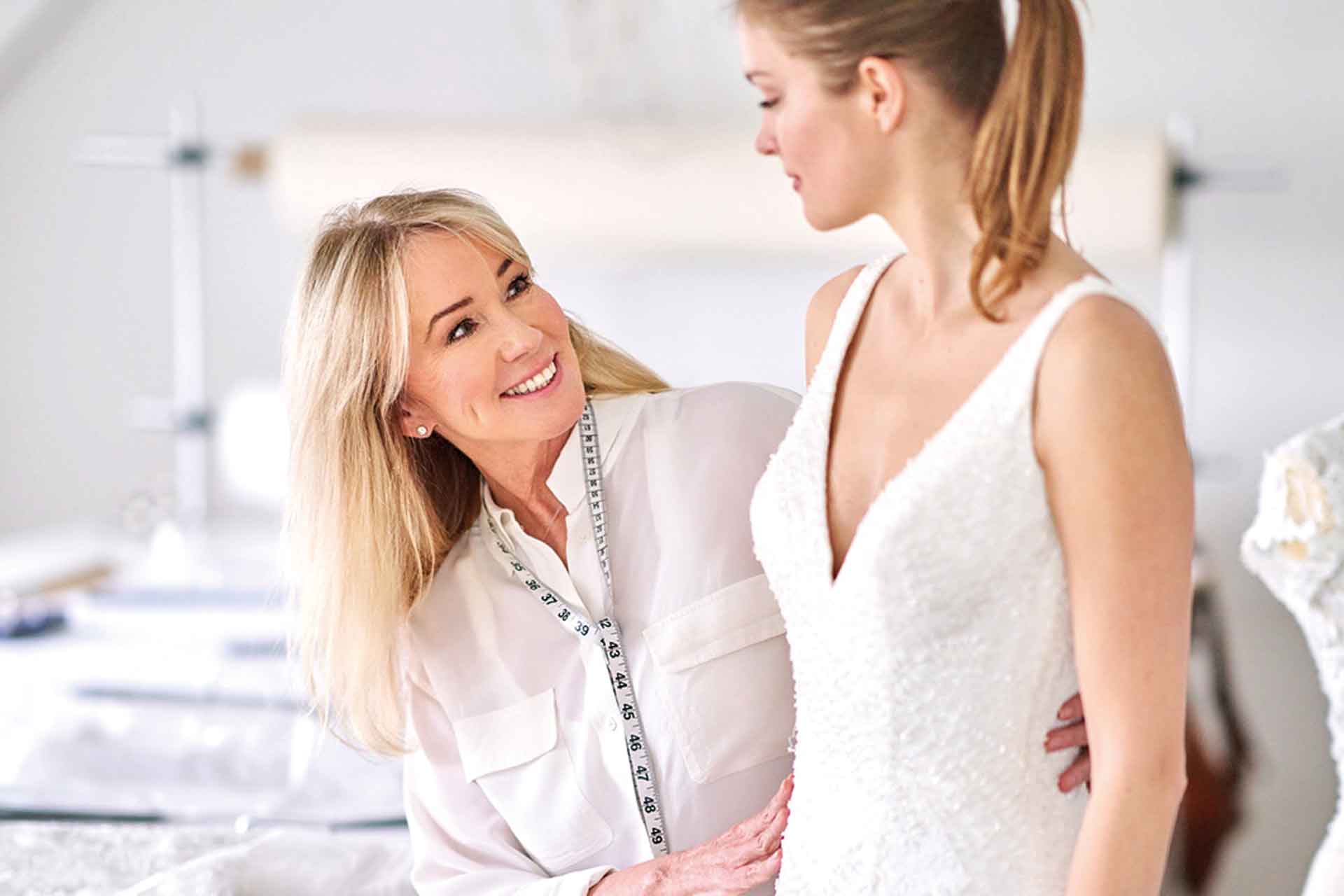 Brand Timeline
1991
Caroline establishes her wedding dress company in Esher, Surrey. The London boutique opens three years later.
1995
The collection with Jasper Conran launches to great critical acclaim, as does the Bridal Room at Liberty of London.
2012
Caroline Castigliano bridalwear launches worldwide; it's now stocked exclusively in 50 stores around the world.
2015
Channel 4 films the documentary How the Rich get Hitched at the Caroline Castigliano Knightsbridge store.
2018
Bespoke evening wear, mother-of-the-bride and event wear launches at the Knightsbridge boutique.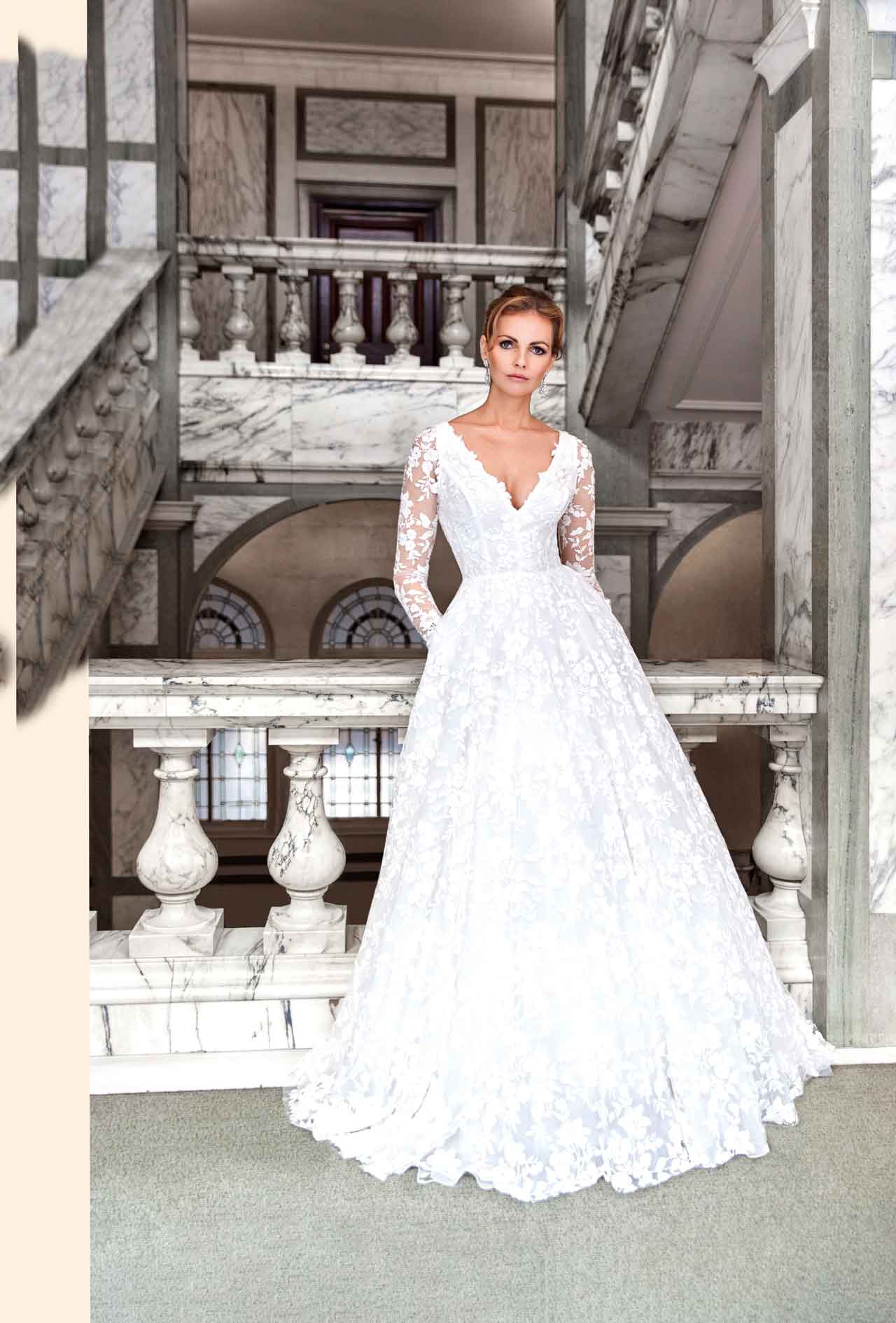 DID YOU KNOW? 
Caroline had learned to sew by the time she was five years old.

She began her career as an actress, appearing in televised plays and series for the BBC and ITV, as well as in more than 30 television commercials. 

Her first company, Survival Kit Bodywear, was an activewear range that launched in the 1980s and sold at Macy's, Bloomingdale's and Neiman Marcus. 

Caroline is also a television spokesperson who was called on to cover the wedding of the Prince and Princess of Wales, and the Duke and Duchess of Sussex.

She has designed bridal and eveningwear for many celebrities, dignitaries and foreign royals.
CAROLINE CASTIGLIANO
154 Brompton Road, London SW3 1HX
+44 (0)20 7590 9120