Forget mass-produced cover-ups and overpriced beach 'boutique' kaftans this season; Dandy & Brooks are doing holiday style differently for SS18. We've found a new ethical fashion brand to shop for summer…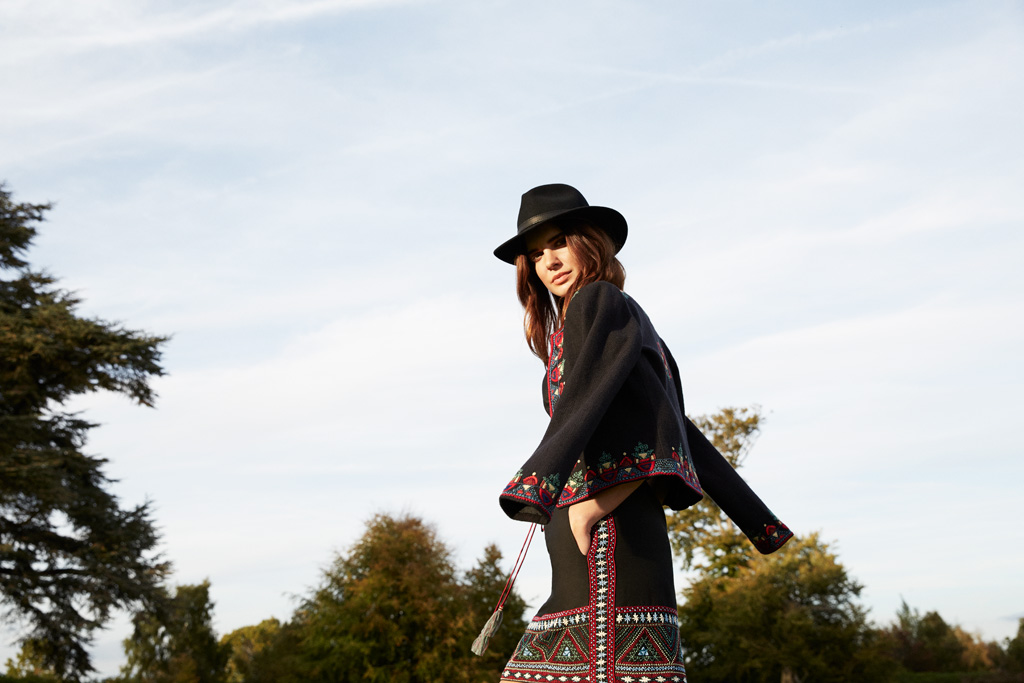 Ethical Fashion: Dandy & Brooks
Ever looked at a beautifully-embroidered summer kaftan and wondered what went into its creation? With a lot of mass-produced fashion, you would probably rather not know, which is why our heads have been turned by newcomer Dandy & Brooks, who are committed to ethical trade and upholding artisan practices in the production of their beautiful new line.
Shop our edit of SS18 Sunglasses
The founders, Sally and Paul, work closely with local Indian communities on their line, developing strong relationships with the groups of women that they work with to ensure that they collaborate with organisations that socially and economically empower the artisans that craft their pieces.
'It is so important to us to contribute to these local communities and do our part in keeping these inimitable skills alive.' — Sally Holbrook, Founder
We asked for an example of one of the women who produces their beautiful designs, and they told us about Alisha, who is employed by Dandy & Brooks in Hodka in Gujarat:
Alisha's Story
Living in the village of Hodka in Gujarat, West India, Alisha has grown up learning the centuries-old art of mirror embroidery from her grandmother and elders in her village. Today, she interweaves her skills into every Dandy & Brooks piece that she crafts, taking pride in continuing the beautiful traditions she has learned and sharing them with a global audience. 'It makes me so happy that our traditions in hand-work are appreciated and loved by people in countries so far away. One day I would like to visit and see the ladies wearing the clothes we have made for them,' says Alisha.
'It is incredible being able to earn my own income doing the craft that I love which has given me independence and a sense of freedom'. Because of this, Alisha is able to support her grandmother, who had been the first to teach her the craft.
---