If LFW has you in the mood for newness, you'll be excited to hear that the British accessories brand du jour, Hill & Friends, is going places. Specifically, South Molton Street, where founders Emma Hill and Georgia Fendley are opening their first stand-alone retail space this month. As the duo present their latest collection at LFW S/S '18  today, Emma and Georgia tell us what to expect from the new shop, and how they kick it off-duty whether in the country or in town…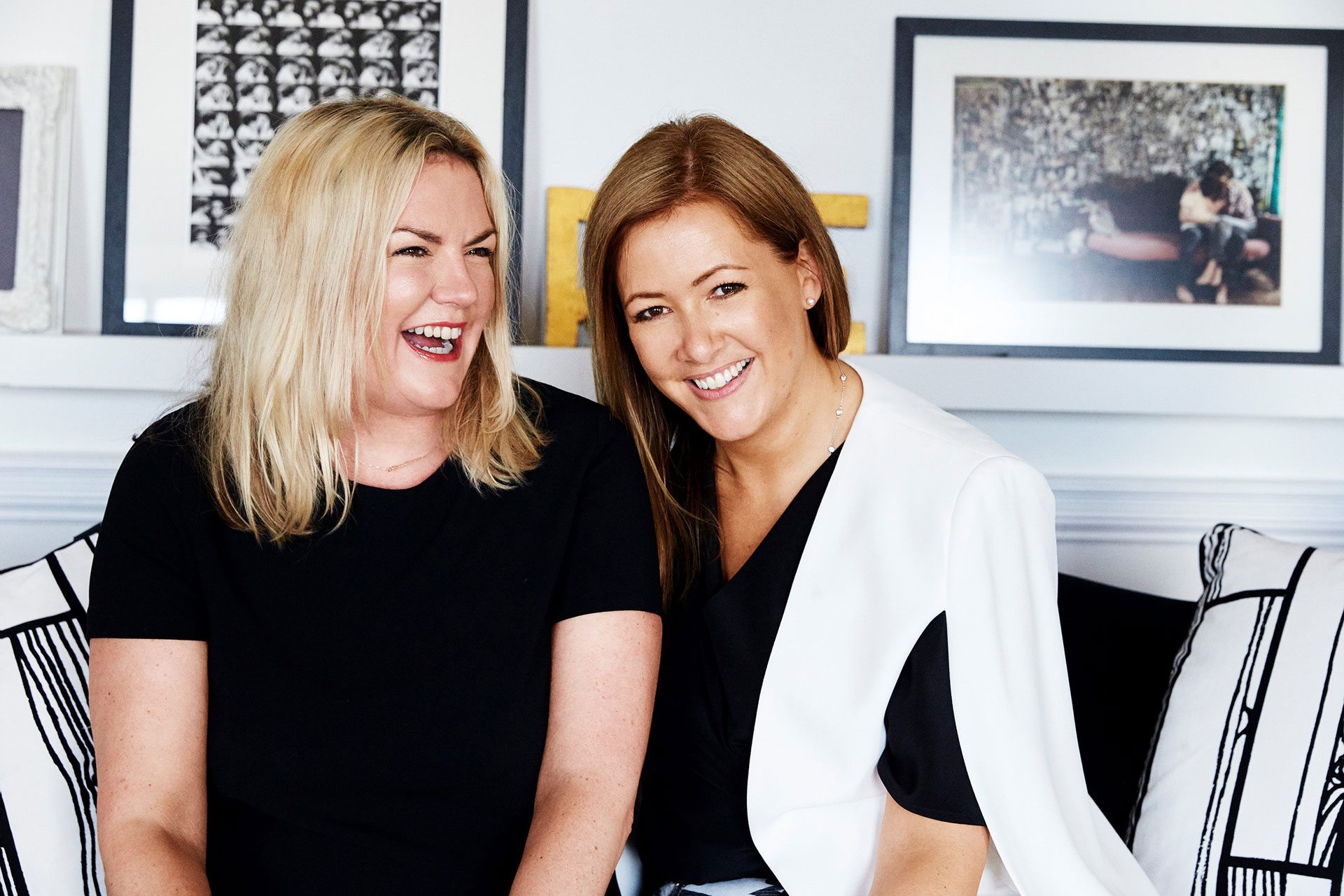 LFW Q&A with Emma Hill & Georgia Fendley
What will we find in the The House of Hill & Friends?
Gorgeous handbags of course! As well as friendly staff, the whole of the head office team, a decent coffee or cocktail depending on the time of day and Bleecker, Emma's adorable new French Bulldog puppy!
Why this street in London? Why now?
This street has always been special for us, as teenagers in the 80's South Molton Street was so cool, it was the home of independent fashion and it still retains that spirit. We love that it's in the heart of London, in the West End yet feels like a local neighbourhood. We love that it's pedestrianised and that it's our favourite cut through from Selfridges to Bond Street via Claridge's. We are two years old this month and didn't expect things to move so fast, the success of our web sales and the support of our amazing customers gave us the confidence to create a space where the brand could provide the total Hill and Friends experience.
What do you think the future holds for the British high street, and how is this reflected in your shop space?
It's undeniably tough and we are not complacent about the challenge of bricks and mortar retail. We believe a physical retail space is an important element in the development of our brand. We are however treating the space differently, we have created a shop which functions as event space as well as retail space. All our fixtures are flexible allowing us to deliver regular and fluid re-merchandising as you do with a website and we have brought together the office, showroom, design studio and shop in one space
Happy 2nd birthday! What's been the highlight and what's in store for the next 2?
There have been so many amazing highlights, the launch presentation with miniature ponies, our crazy army of bellboys, screening our movie in Piccadilly, launching in Selfridge's, Fortnum and Mason and all our favourite shops. If we had to pick one thing it would have to be the conversations we have with our customers and the thrill we get from seeing our bags on the street.
What's new this season?
This season we have created a much bigger collection with new styles, functions and 'families' of product joining our best-selling bags. We have also added really unique personalisation and a broader range of functions and price points.
Your favourite place in the city to find inspiration?
Anywhere the two of us can sneak off and hang out together, a gallery, a café, over lunch or just at Emma's house while she cooks dinner. Hill and Friends is a small team and we are both really busy, it makes time together even more precious, we always come up with our best ideas when we are together
What did you learn/bring from your past experiences when starting Hill & Friends?
We both bring with us a huge amount of professional experience however the most valuable quality we have is our commitment to our vision and our support of each other. We met at Mulberry and quickly learned how much we could achieve together and that no matter what, we will always have each other's back.
Do you think we're finally seeing a shift from disposable fashion toward ethical brands and attainable luxury?
We really hope so. We love quality but we also love great value, our customers are very intelligent, they absolutely understand a fair price/value relationship and they want to know how our materials are sourced and our products are made.
British Brands to Watch at LFW S/S '18
How are you aiming to ensure that #fashionjustgotfriendlier?
We are inclusive in our working practices and behaviour, we are always warm and welcoming, we think carefully about the impact of our behaviour and we understand that doing a job you love is a privilege, we love what we do and want to share that fun and energy with our customers, our peers and each other.
Please complete: Before buying one of our bags, you should know…
…That you really, really want it! You should feel confident that the materials have been ethically sourced, that it's been handmade with love and that you are going to love carrying it everyday
Please complete: The future of British fashion is…
…Bright
At the weekend would we find you in the country or the town (and what would you be doing?)?
Emma in the town (she lives in Holland Park), out for dinner in very high heels.
Georgia in the country (she lives just outside Bath), walking the dogs in wellies!
The House of Hill and Friends opens in London on September 22. Shop their new collection, here.
Sign up to our '5 things to do this weekend' newsletter, here.
---