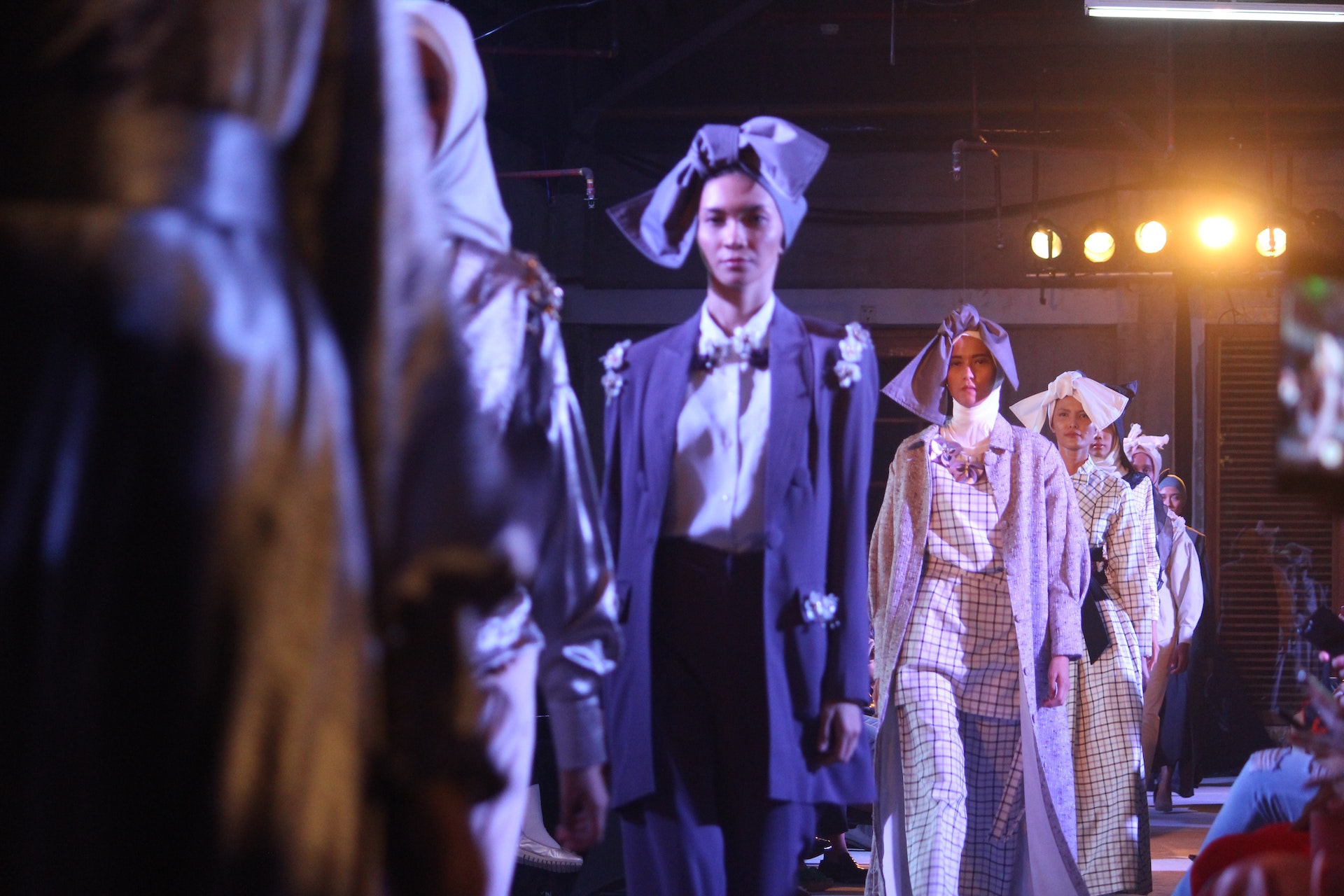 Why the Institute of Positive Fashion Forum Marks a Turning Point for British Fashion
---
The British Fashion Council is to host the first ever Institute of Positive Fashion Forum ahead of COP26
COP26, the 2021 United Nations Climate Change Conference, taking place in Glasgow in November, has got us all talking more than ever about climate change, sustainability, and how we can make the planet a better, greener place.
Coming Soon: The Institute of Positive Fashion Forum
The British Fashion Council (BFC) is also on board, and will host the first ever Institute of Positive Fashion (IPF) Forum on 10th June 2021 to get the conversation going.
The day-long digital event will be about thought leadership, designed to galvanise both the British fashion industry and international businesses into global collaboration and local action. It'll focus on catalysts for positive change in fashion, with inspirational talks and practical action-led discussions.
Is try before you buy the future of sustainable fashion?
Key themes to be debated by the high profile speakers revolve around the IPF pillars of Environment, People, Community & Craftsmanship, as well as the COP26 themes Adaptation & Resilience, Energy, Finance, Nature and Transport. Topics will include the Race to Zero, the green economy, the circular economy, social justice, diversity and community.
"The last year presented the fashion industry with an opportunity to reset its priorities, however there is still urgent work to be done to ensure we reach the COP26 goals," commented Caroline Rush, the BFC's Chief Executive. "With the IPF Forum, we aim to bring the fashion industry together to make sustainable changes by providing practical steps from an incredible roster of speakers, each providing unique perspective on issues facing the industry."
Confirmed speakers will include Alexander McQueen's CEO, Emmanuel Gintzburger, and CEO of Burberry, Marco Gobbetti. June Sarpong, Director of Creative Diversity at the BBC will also be in conversation with Virgil Abloh, founder and Creative Director of Off-White and Artistic Director, Louis Vuitton Men's.
Other confirmed participants include Ayesha Barenblat, founder and CEO of Remake; Bandana Tewari, journalist and sustainability activist; Cyrill Gutsch, founder of environmental organisation Parley for the Oceans; Dilys Williams, Director of the Centre for Sustainable Fashion; Laura Balmond, lead of Make Fashion Circular at the Ellen MacArthur Foundation; and Nicolaj Reffstrup, co-founder of Ganni.
The day will also launch the IPF Future of Fashion Innovation Showcase, which will focus on cutting-edge UK-based innovation across the fashion industry that helps businesses become more responsible and circular, and drive to the goals of COP26.
It promises to be a fascinating day, marking a real turning point for the direction of the fashion industry. And, even better, it's one we can all have a front row seat at.
Tickets for the digital Institute of Positive Fashion Forum are available to buy now. £150, instituteofpositivefashion.com
DISCOVER MORE