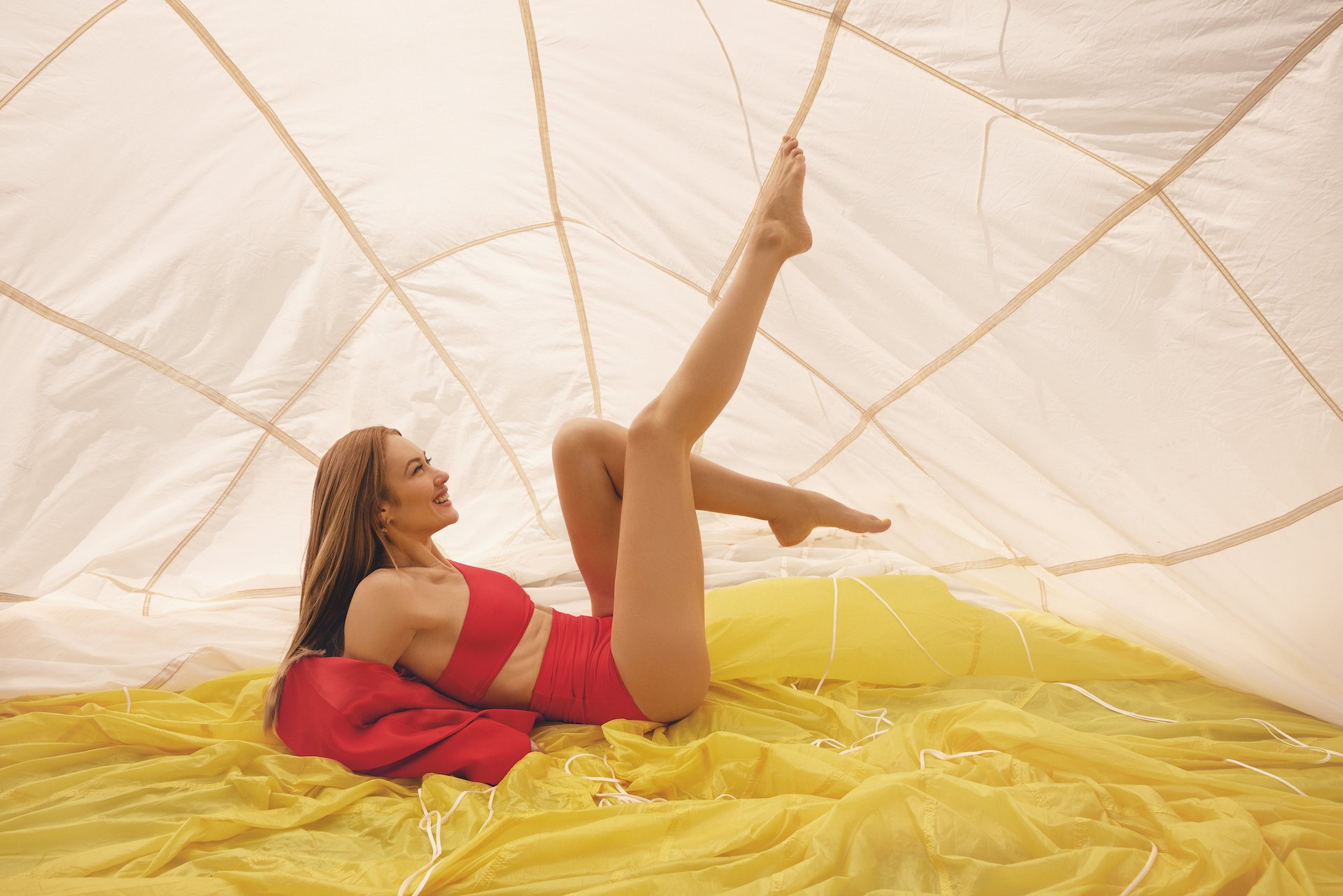 Motherhood & Marvels: Getting to Know Action Star Olga Kurylenko
The actor opens up about Harvey Weinstein, her drive to achieve, and never wanting to depend on a man
Refreshingly open and with an iron will to succeed, Olga Kurylenko talks to Kirsty Nutkins about her stellar career as an all-action hero but how she really wants her next role to be something her five-year-old son can watch.
All About Olga Kurylenko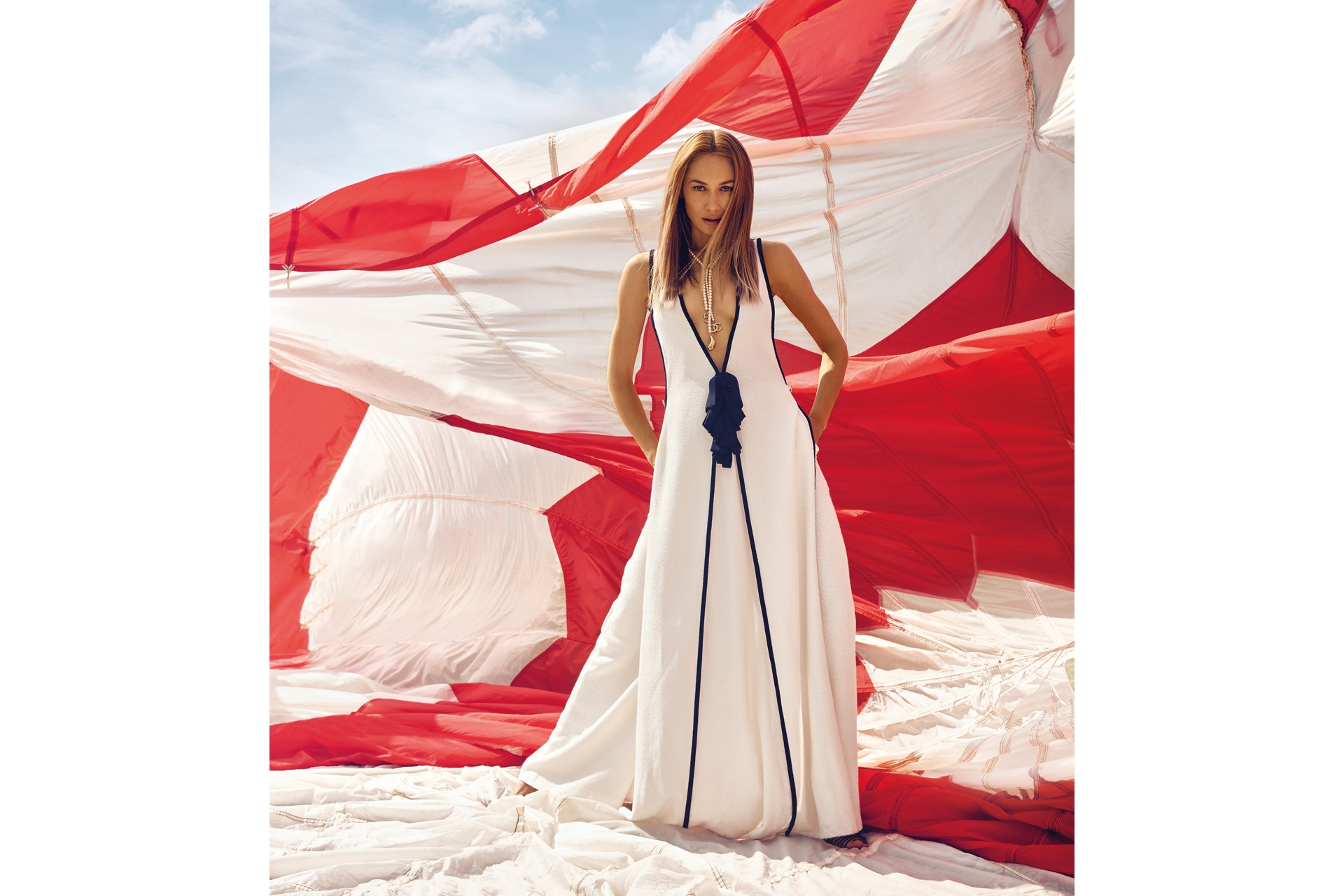 Five minutes into my interview with actress Olga Kurylenko, one thing becomes apparent: she has no filter. While most high- profile film stars choose their words carefully, sidestep controversial issues and veto any questions related to their personal life, Olga speaks passionately and rapidly on subjects as varied as motherhood, men and harassment in Hollywood – including her own run-in with Harvey Weinstein.
'I've never talked about that because, to be honest, I don't consider myself a victim,' she shrugs, tucking a lock of her wavy, dark hair behind her ear, as she joins me on Zoom from her London home. 'He tried something and, yes, I was cautious. There was a verbal exchange and I told him no, then he tried to pull me into an embrace and I pushed him off and found a way to get out of there. 'I wasn't mentally disturbed by it afterwards because I'm very strong inside. And maybe I was used to men trying their luck. It wasn't the first time. I didn't care if I never worked with him. There are a million productions I could be a part of, so why did I need him?'
She was right. Despite her confrontation with one of the most powerful men in Hollywood at the time, the Ukrainian-born beauty successfully navigated her own path to stardom. After finding mainstream prominence as Bond girl Camille Montes in Quantum of Solace opposite Daniel Craig in 2008, she went on to appear in everything from independent films to TV series and box office smash hits, alongside Hollywood heavyweights like Ben Affleck (To the Wonder, 2012) and Tom Cruise (Oblivion, 2013). In fact, her schedule has been so hectic in recent years that at the end of 2019 she decided to take a break.
'I'd worked intensely for two years straight and at one point three of my projects – The Emperor of Paris, Johnny English Strikes Again [both 2018] and 15 Minutes of War [2019]– all overlapped. I was on set until midnight in Morocco one day for Hold Your Breath and then took a 5am plane to London for Johnny English, and filmed my scenes on no sleep. It was crazy. I was exhausted and I was about to write an email to my agent to ask for some time out. Then, bam, the pandemic happened.'
The timing of the first lockdown last March may have provided welcome respite, but Olga unfortunately contracted Covid-19. She escaped with only a high fever rather than any respiratory difficulties (or worse), but the experience made her focus on what was important in her life. 'I'm happiest when I'm at home,' says Olga, who lives with her five-year-old son Alexander (from her relationship with her ex-partner, the actor and writer Max Benitz). 'It was a wake-up call and then having that time off was amazing. I thought, "Gosh, this is real life." It was so lovely to spend proper time with my son. He started school in September and that also made me realise things needed to change. He used to travel with me when I'd shoot a movie, but now he can't, so I'm focusing on projects closer to home and if I do get offered something abroad the longest I'll be away for is two weeks.'
Black Widow
Next up for Olga is a role in this month's blockbuster Black Widow, Marvel's action-packed spy thriller opening on 9 July, and later this year she will begin filming Bear Season opposite Luke Evans, playing the mother of a young boy seeking the truth about his father in post- World War II Detroit. Bear Season marks a step away from Olga's normal roles, which have mostly been high-octane action flicks. 'I got a couple of those types of roles early on and then people started approaching me with them all the time. Slowly, I became this action hero. But I love it and it keeps me fit. I'm a big fan of martial arts – anything that involves fighting, kicking, boxing and punching!'
Olga began working at the tender age of 13, when she was spotted at a subway station in Moscow by a model scout. Growing up in a tiny flat with her mother and grandmother, she had never considered a career in the spotlight and refers to it as a 'very lucky break'. It's a modest assessment, given her extraordinary beauty. Even on our Zoom call, dressed in a simple black vest top and wearing very little make-up, she has the kind of striking good looks that make you stop in your tracks.
She moved to Paris at the age of 16, but admits that it was a lonely time. She struggled to make friends and found she didn't enjoy modelling. She decided to make the switch to acting, on the encouragement of a teacher at her amateur dramatics school, and soon secured an agent.
The Prettiest Summer Dresses to Shop Now
Olga credits her success to her strong desire to make something of herself. 'I felt like I had no choice, that I had to succeed,' she says. 'My entire focus was work. I saw too many girls back home who were dating men they didn't like, just to have a flat of their own or clothes or food on the table. I remember thinking, "I will never depend on a man." I'd sleep on the streets before I did that. I knew I had to make it on my own.'
Olga On Love
Olga has been twice married, including to French fashion photographer Cedric van Mol (from 2000-2004), and right now she's actively dating again, admitting she recently started seeing someone.
'It's very new,' she smiles, 'so I'm not sure whether I can call him my partner yet.' But she's frank about the fact that, whoever she commits to in the future, they must share her desire to have another child. She is keen to provide her son with a sibling, but, at 41, she's aware of her biological clock ticking. 'I keep thinking, "How much longer do I have to be a mother?"
I'd love another child and ideally it would have happened by now, but it hasn't worked out. I was an only child and I hated it, so I thought, "I'm not going to do this to my kid." So basically, if I want to be a mum again, I need to find a man.'
Other than motherhood, what are Olga's future plans? 'Well, my son always says, "Mummy, can I watch your movies?" but unfortunately they have far too much blood and violence in them, so I'd like to do some kiddie movies next, something that Alexander can watch. I'd like to play a witch or a princess in a fairytale, or get a role in Peppa Pig!'
If she approaches it with half the determination she's shown so far, we're sure she'll pull it off.
Our Shoot:
Olga Kurylenko was shot on location at Beaverbrook Hotel & Spa
Photographer: Dan Hack
Photographer's Assistant: Danny Millar
Fashion Director: Nicole Smallwood
Make-up: Nathalie Eleni using Guerlain
Hair: Ben Cook at Frank Agency for Lockonego using Hair Rehab London
Manicurist: Julia Babbage @ Frank Agency
Video: Tracer Ital