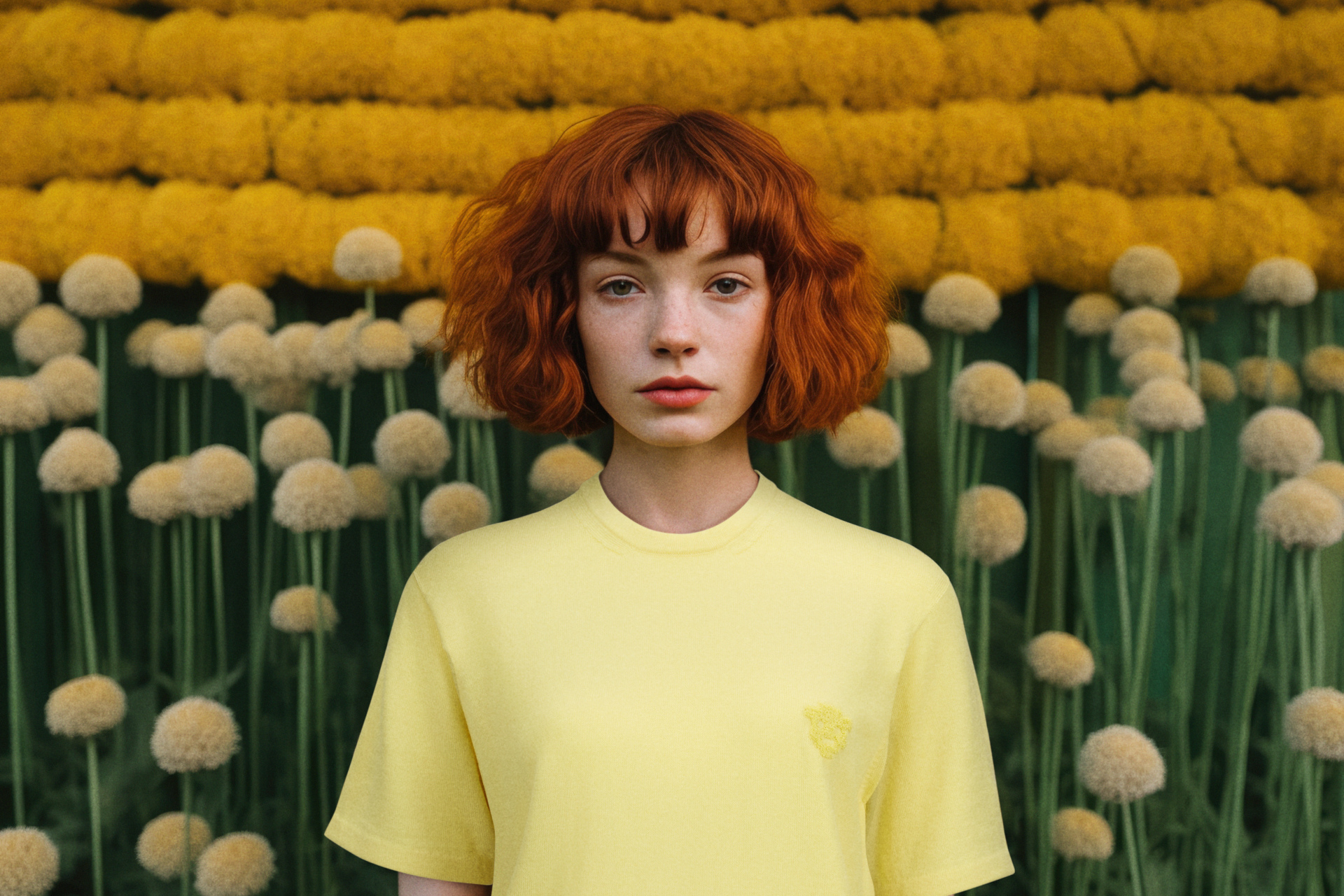 This Is The World's First Naturally Negative Carbon Footprint T-Shirt
The t-shirt that keeps on giving
Is this the future of fashion? Knitwear brand Sheep Inc. recently launched the world's first naturally negative carbon footprint t-shirt, meaning that there's no offsetting needed. We sat down with Sheep Inc. co-founder Edzard van der Wyck to find out just how the brand created the t-shirt, how AI is shaping its campaigns and the role of regenerative farming in fashion.
Sheep Inc. Co-Founder Edzard van der Wyck On Creating The World's First Naturally Negative Carbon Footprint T-Shirt
Hi Edzard! How's life going right now?
We're great thanks! Between frolicking with Merino sheep and the excitement of carbon calculations, our days are seldom dull.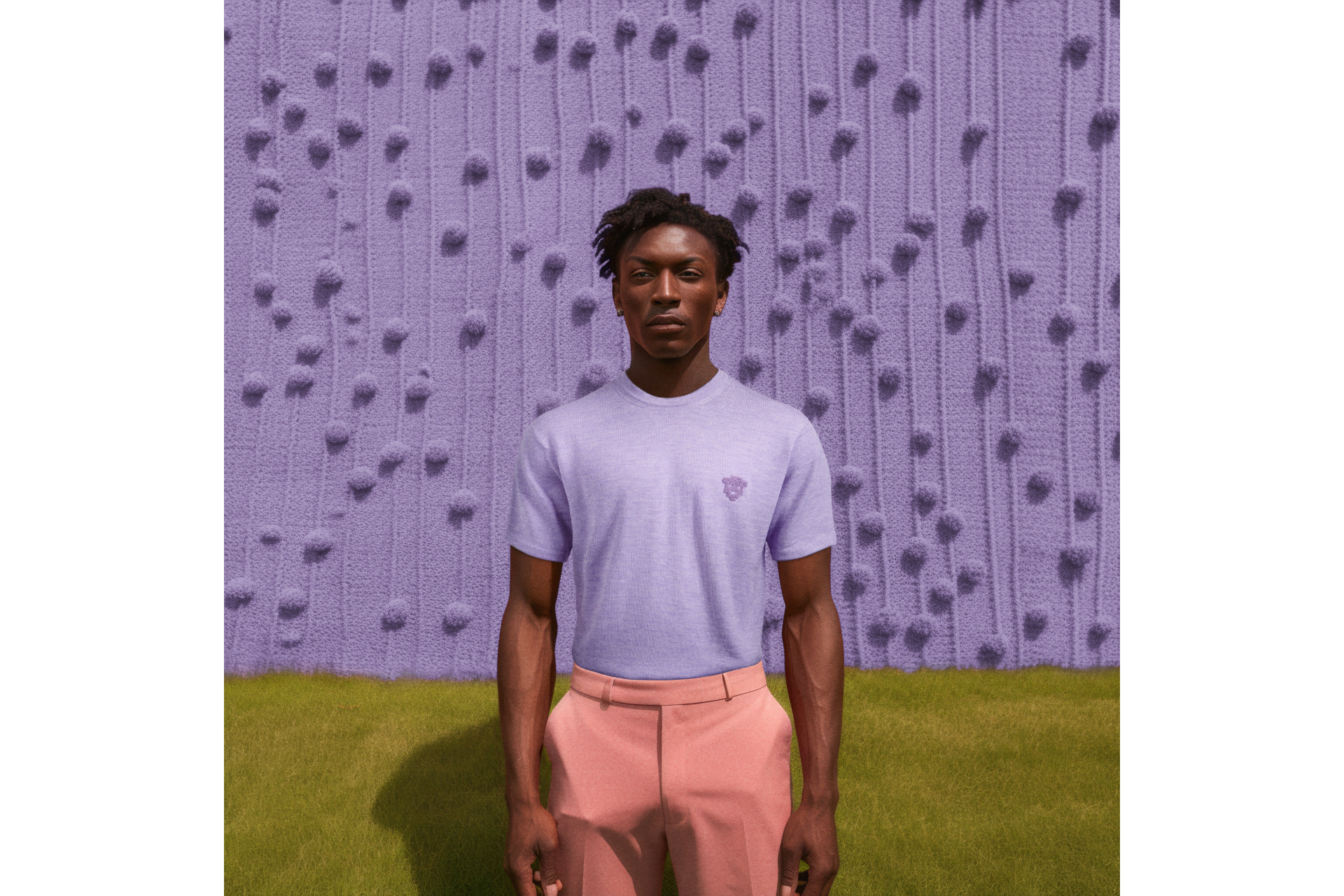 For those new to Sheep Inc, can you please introduce yourselves and your brand?
We are a fashion brand that makes ultra-high quality Merino wool clothing, but our real USP is that we built Sheep Inc. from the ground to address a central question of 'how do you set up a fashion brand in today's world?' – knowing the cliff edge we're standing on. So we set out to do business in the most innovatively sustainable and ethical way we can.
To that aim, we have meticulous control and unrivalled synergy across every stage of manufacturing. Creating sublimely soft knitwear from the finest Merino wool, hand-picked from regenerative farms in New Zealand. By having control over every element of the supply chain, we can optimise for impact and quality. This process has allowed us to create clothing with an unprecedented naturally carbon negative impact. It's important to add that all our data is independently third party validated to ensure impartiality in the calculations of the impact.
We hear Sheep Inc recently launched the world's first naturally negative carbon footprint t-shirt. What can you tell us about it?
It's a t-shirt made from super-fine, temperature regulating Merino wool. It's ideally suited for the summer as the t-shirt adapts to your body's needs by regulating its temperature. It's nature's own answer to personal climate control.
Because the sheep farms we work with adopt regenerative farming practices, they naturally sequester more CO2e on farm than our entire supply chain produces. In addition to mitigating the impact from manufacturing, we also address another side issue with cotton t-shirts – a huge impact from this type of clothing comes from the washing. Our T-shirts are self-cleansing and hardly ever have to be washed.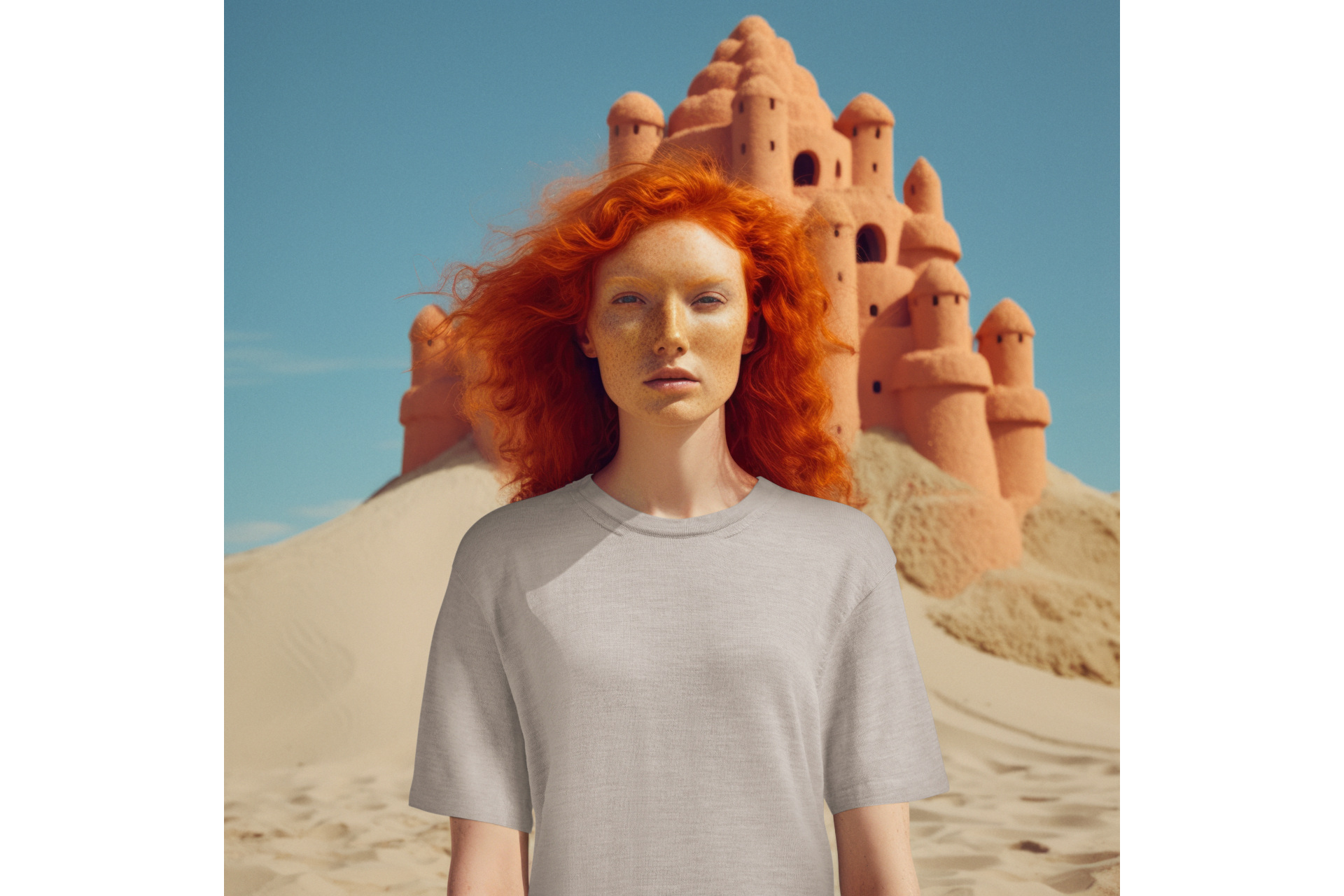 What is a negative carbon footprint?
It's the Marie Kondo of carbon emissions. Imagine you throw a party (that's producing carbon). Now, instead of leaving a mess, your party cleans the house, does the dishes and leaves a thank-you note (that's sequestering carbon). A negative carbon footprint means your product does more good than harm – it's a sort of carbon-positive, if you will.
What steps did you take to get the new t-shirt to this status?
A lot of it comes down to our choice of Merino wool, regeneratively farmed in New Zealand. The sheep help increase biodiversity and improve soil health, which helps capture more carbon. As for manufacturing, we've streamlined our supply chain, cut down on waste, and now use renewable energy. Our t-shirt's carbon negativity is not an overnight miracle but a meticulously crafted symphony.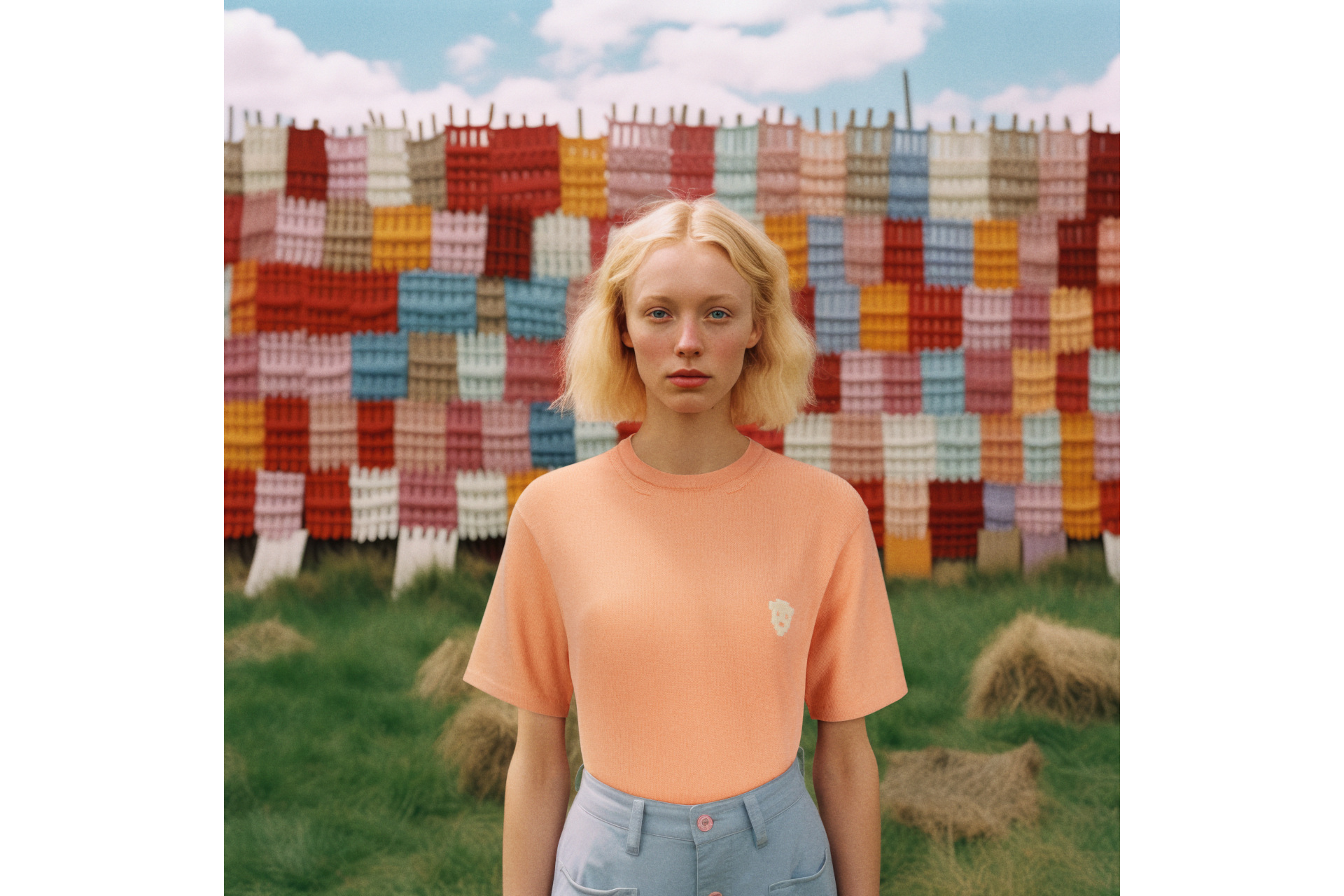 How do you calculate the carbon footprint of your products?
Carbon negativity is when you take more CO2 out of the atmosphere than you produce. Rather than achieve this through buying carbon offsets, we have managed to achieve this naturally — meaning this happens within our supply chain, through manufacturing partners naturally sequestering more CO2 than they produce.
As mentioned, we do this mainly by working with farms that adopt regenerative farming methods. They manage land in a way that results in more CO2 getting taken out of the atmosphere, through natural plant and soil sequestration, than the amount of total CO2 that gets produced on farm. Including, for instance, a sheep's methane output. In addition to using regenerative farms to source our raw materials, we then knit all our products totally carbon-neutrally by having all our suppliers running their machinery on solar power.
In addition, to having a naturally carbon negative impact we also invest three percent of our revenue into a biodiversity fund that creates additional positive impact. In our final impact calculations we also include all impact – including transport, end of life and packaging. In addition, all the data we have on our impact is third party verified to ensure impartiality and is all assessed according to the Carbon Neutral Protocol.
Each carbon negative t-shirt also comes with its own NFC enabled tag – what do these do?
We've created a piece of technology that allows us to apply a unique digital fingerprint to every garment we produce. We clip an NFC tag onto the garment, called The Connected Dot, that you can scan with your phone to get the full provenance (including the breakdown and impact) of the garment. We even connect you with a sheep from the same farm your sweater's wool is from. It's a fun, engaging and hopefully educational digital experience that also serves as a fully accurate digital labelling solution.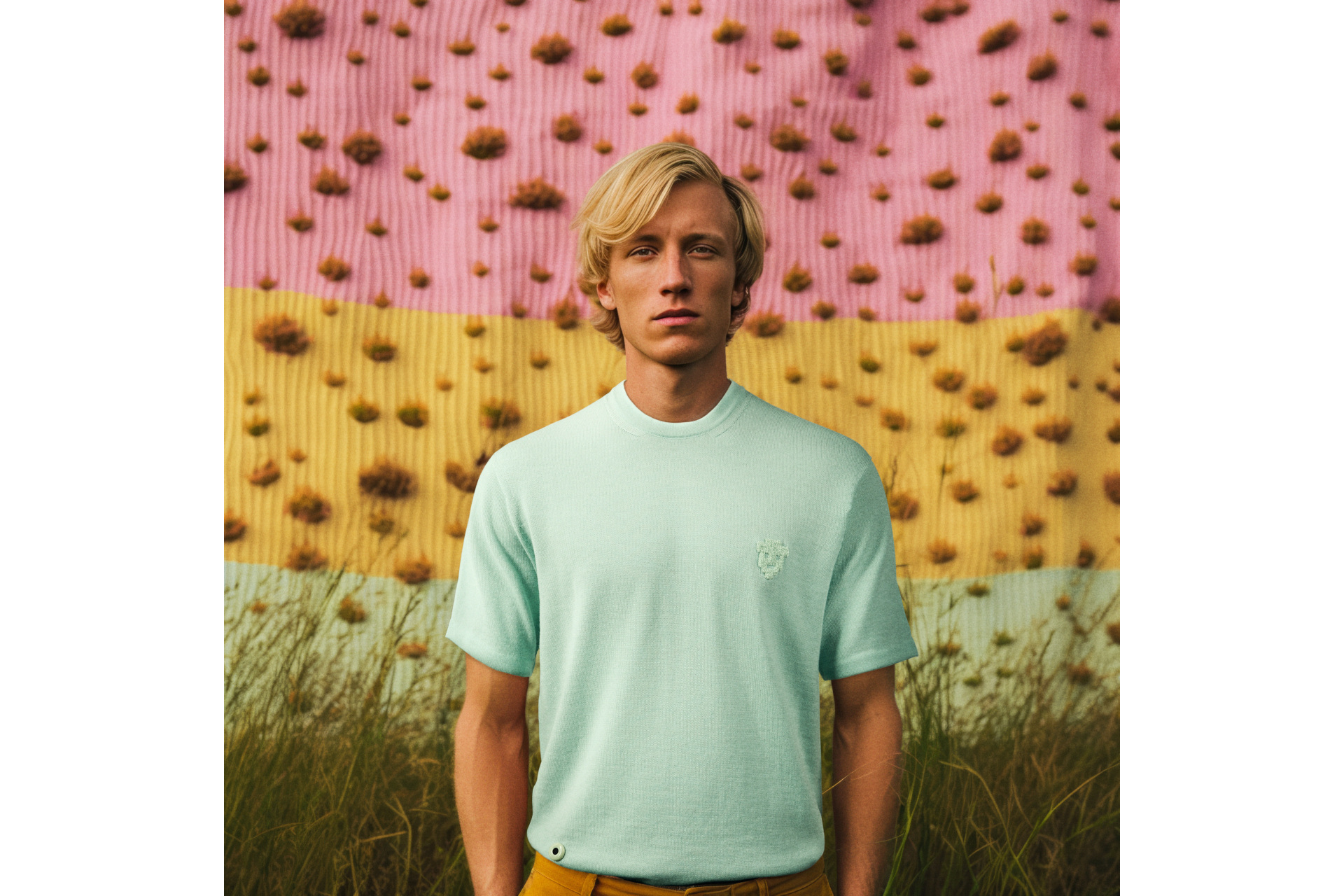 The accompanying campaign is just as impressive – it's been created using AI. Can you tell us a bit about it?
AI offered us an innovative, energy-efficient way to create a campaign with high production values without leaving a trail of carbon and waste behind. It's been a real game changer for us, as it means we can combine detailed product photography with computer generated design, to create stunning visuals that showcase our products and world view in a much richer manner. It has also allowed us to make the sheep themselves central to our campaign without animal welfare issues.
What role does regenerative fashion play within Sheep Inc?
With us, this all relates to the approach of our raw material providers. For our farmers, the agricultural strategy is more akin to a symphony conductor leading an orchestra of ecological processes, than to the archaic, brute-force tactics of industrial agriculture.
As custodians of the soil, the farmers we work with eschew short-term gain for long-term vitality. Capitalising on the soil's inherent capacity to self-renew, harnessing natural cycles to sequester carbon and promote biodiversity. Turning fields into veritable carbon sponges. It really is a quiet, insistent revolution, one that begins with the smallest microorganisms and culminates in the health of our planet.
Any other exciting projects in the pipeline for 2023?
We're always looking to improve, both our products and our approach. And have some hugely exciting new developments in the pipeline…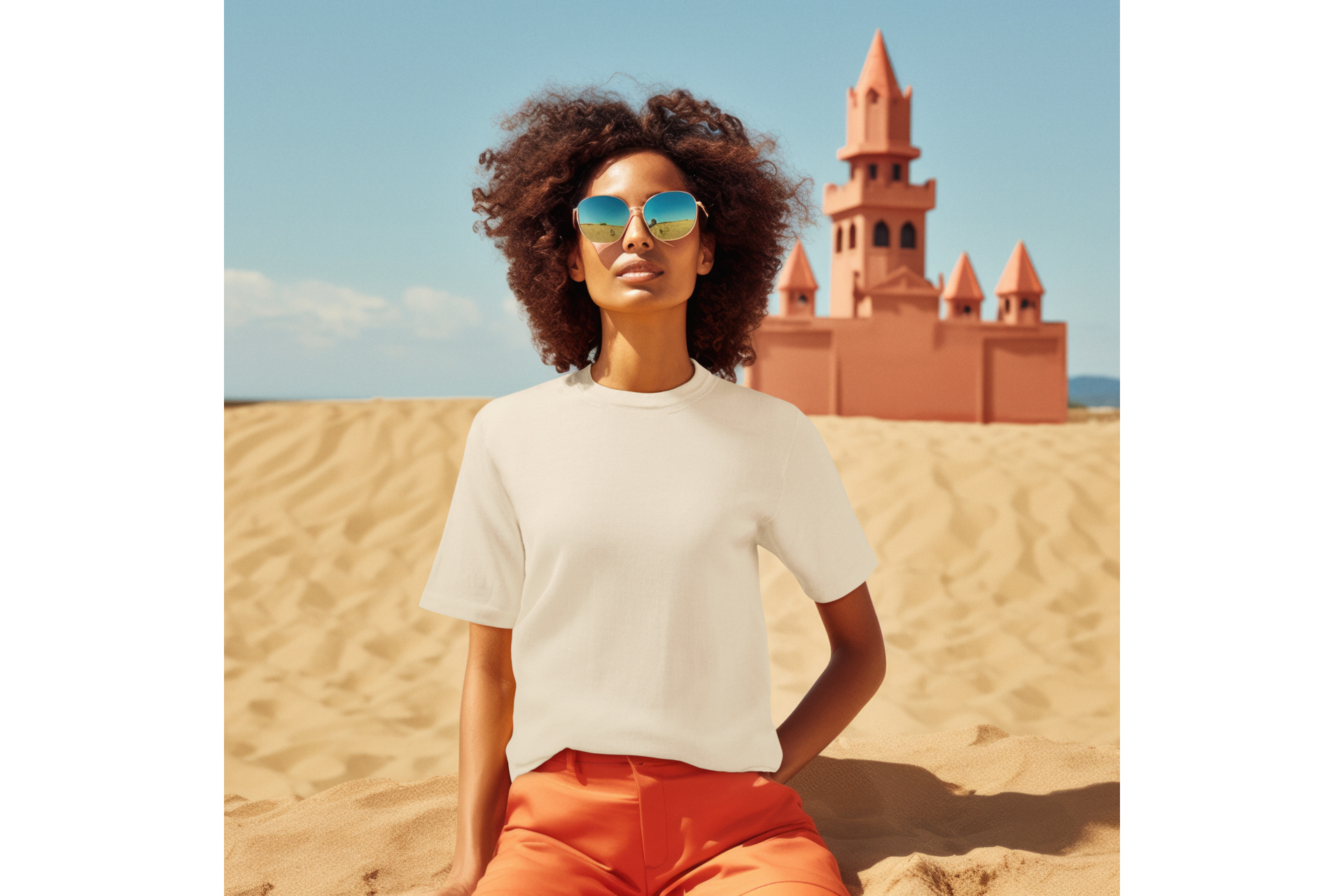 How do you think we can live a life in balance?
A balanced life, we believe, comes from conscious choices. Whether it's choosing better products, cycling to work, or switching off that extra light, every small step brings us closer to harmony with our planet.
Any parting words for our readers?
Ask questions! The fashion industry will only change if people start to ask questions about the provenance and impact behind the things they wear before buying. If you don't get an answer, or get an answer that doesn't satisfy, consider not making the purchase. You really do have power as a consumer to force the industry to change quicker than it currently is.
EXPLORE
Images courtesy of Sheep Inc