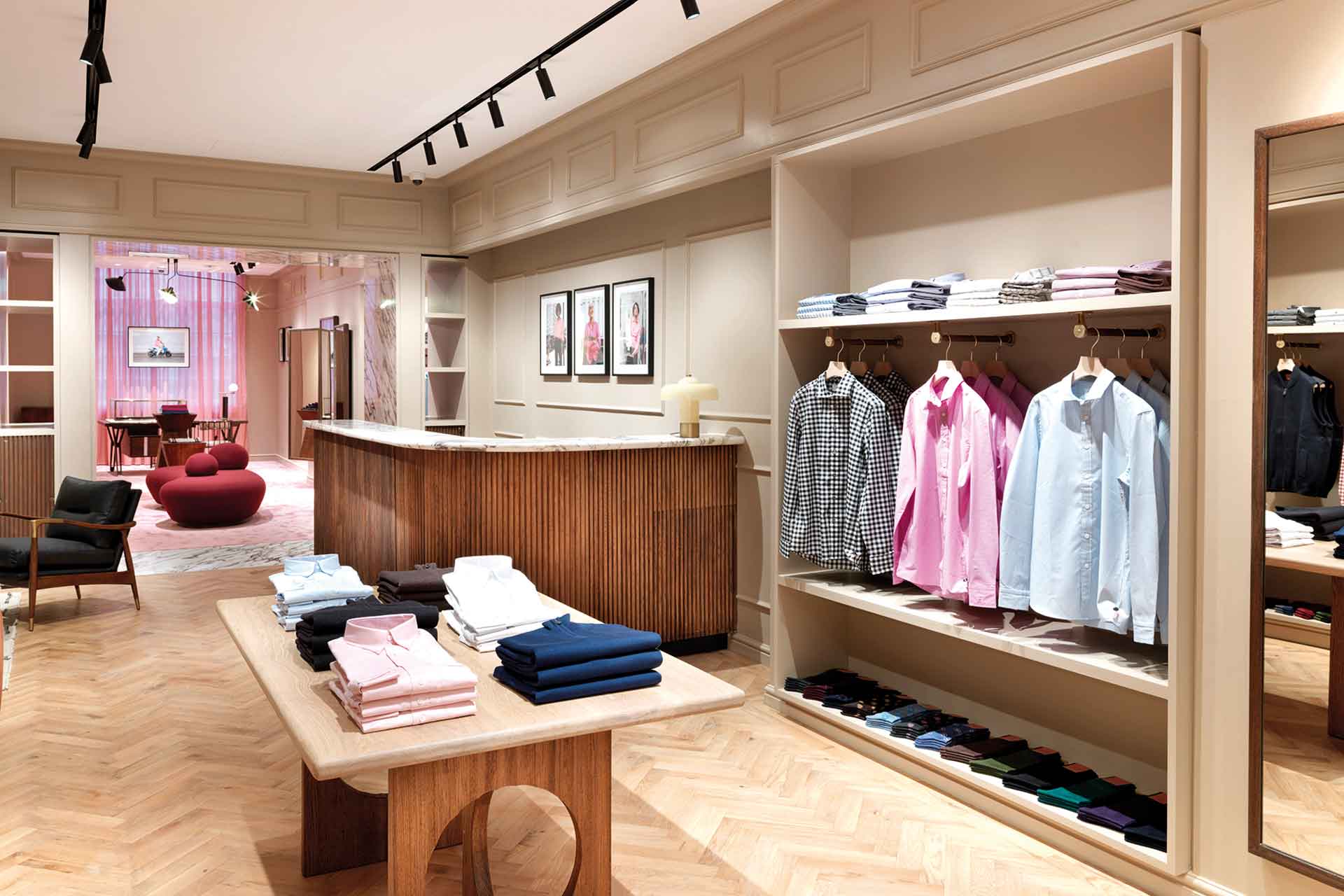 Thomas Pink: Famous London Shirtmaker Revived
---
Thomas Pink is a Great British Brand 2023
Thomas Pink is an entry in our Great British Brands 2023 book. 
Thomas Pink: Great British Brand 2023
'Thomas Pink's shirts made a name for themselves with their high-quality yet affordable tailoring from the mid-1980s onwards. Over the last two years, we've worked hard to ensure that the brand is back, and now thriving. The company, previously owned by LVMH, fell victim to the trend towards more informal wear during lockdown and closed in 2020. Our new owners, an investment finance company, acquired the brand in November 2020. The company's directors are fans of British heritage brands in general and of Thomas Pink in particular, having grown up with the name from their early days in the City.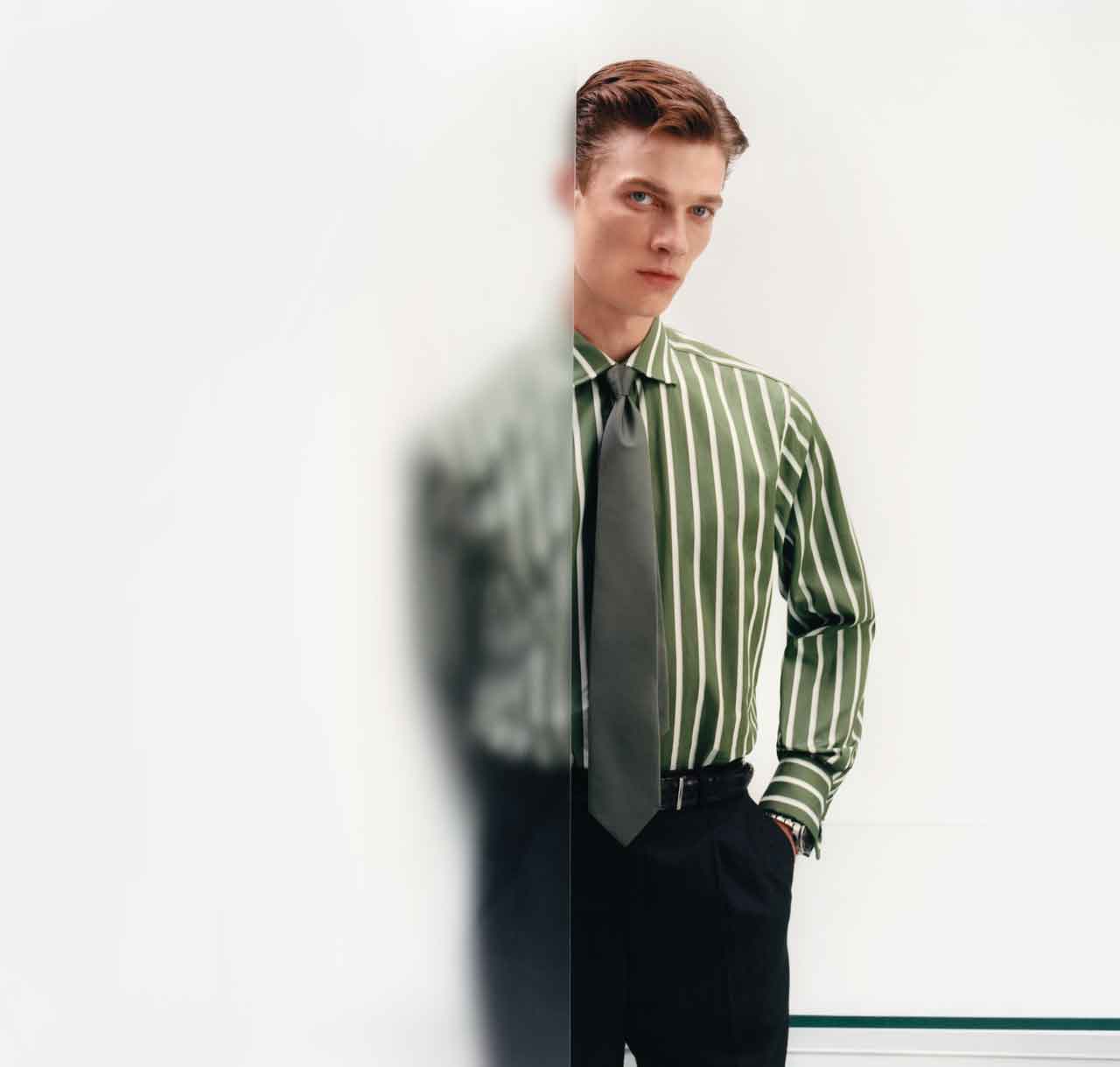 'The newly revived business started trading online in November 2021, with the new shop opening on Jermyn Street a year later. The relaunch has not been without its challenges but we've been buoyed by the loyalty of Thomas Pink's customers and the halo of a big, well-recognised brand. We will continue to grow the brand in a sustainable way, offering new products and shops. Jermyn Street is important as the home of British shirtmaking and further shops could open in strategic locations including New York. To ensure product consistency, we have retained the same purpose-built production line originally set up under LVMH's ownership of the brand. We continue to use the best Egyptian long-staple cottons sourced specifically from the finest Italian and Swiss mills, and only use  sustainably sourced mother-of- pearl buttons for our shirts. We simply refuse to compromise on quality. 
'It is important to us that our customers can trust the Pink product, brand, and value. Men's fashion has changed in recent years, becoming more casual. However, a high-quality, well-made, well-fitting shirt will never go out of style. And this is what we will continue to deliver to our customers, old and new.' Zoheb Hafeez, Finance Director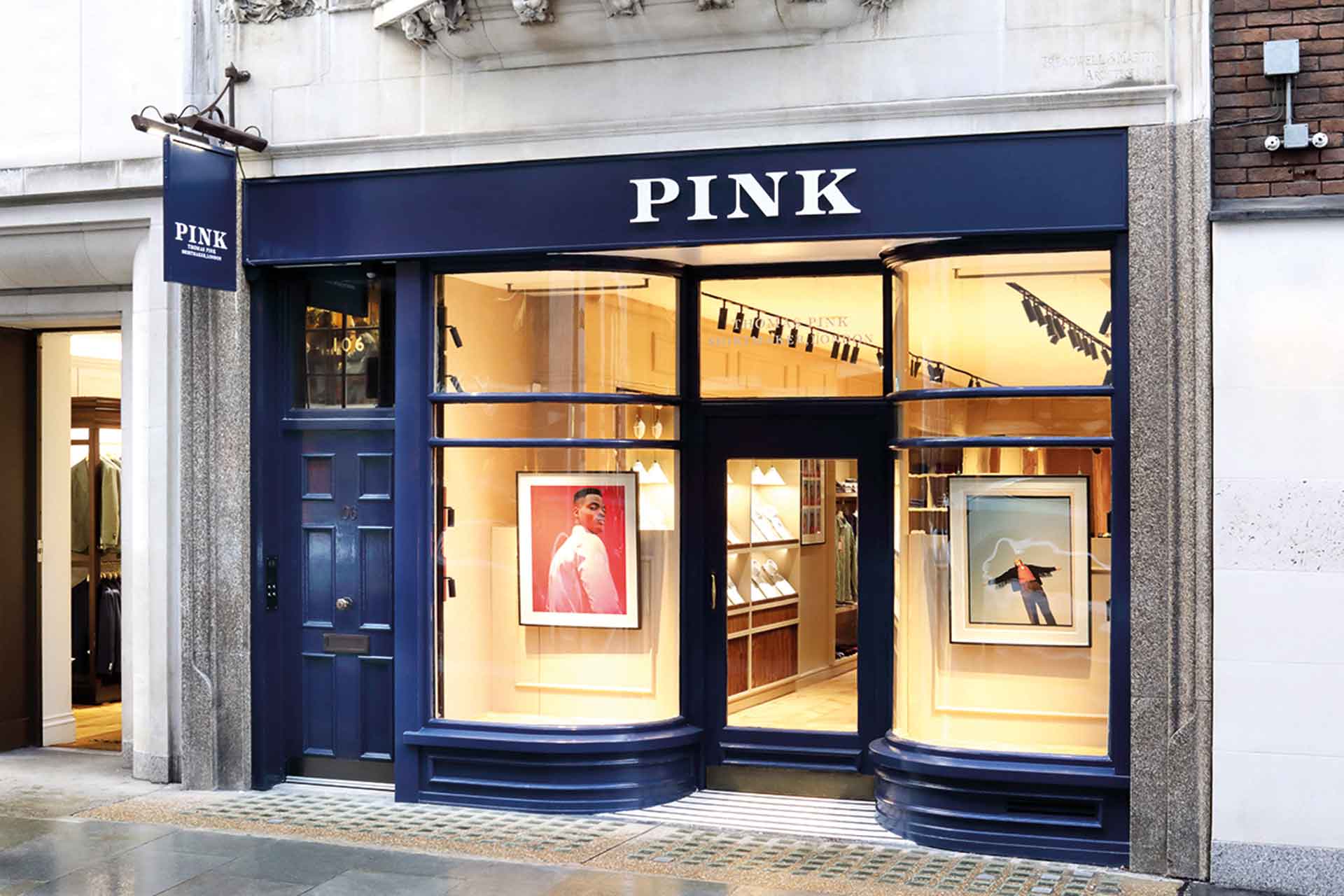 Brand Timeline  
1984 
Founded by three Irishmen, brothers James, Peter, and John Mullen, and named after an 18th-century tailor.
2021 
Thomas Pink relaunches online with a dedicated ecommerce platform, retailing men's and women's shirts. 
2022
A new photography and film campaign with Peaky Blinders star Harry Kirton launches.  
2022 
The Jermyn Street Edition launches in October, paying homage to the 1980s and Thomas Pink's signature striped shirts.
2022
A new flagship shop opens on London's Jermyn Street in November, launched with a big party.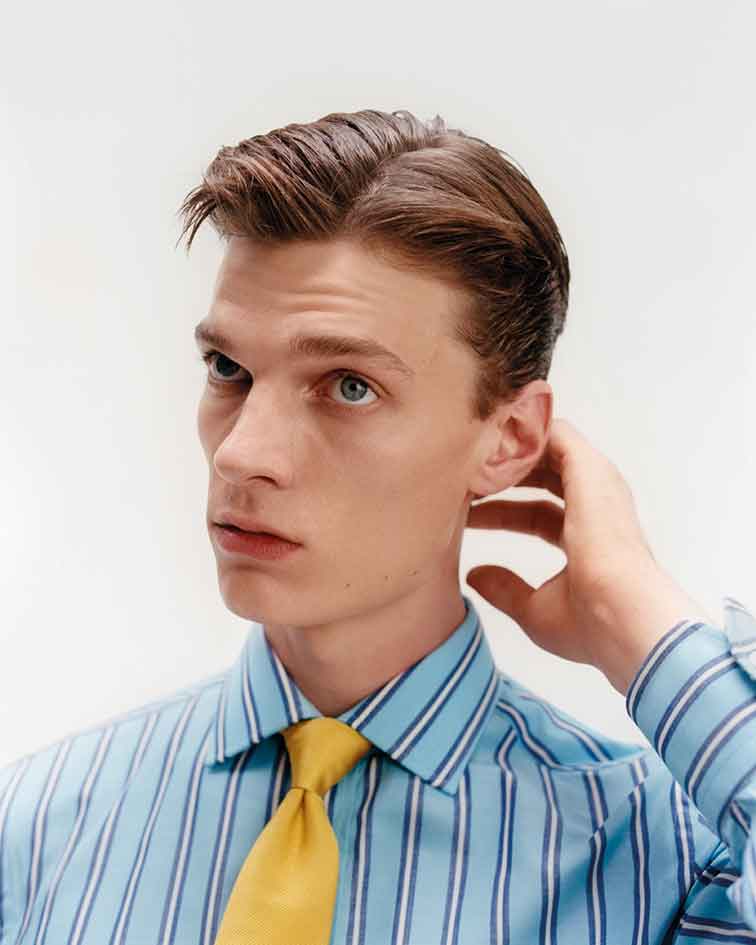 DID YOU KNOW?
Thomas Pink, the tailor, was known for producing red hunting jackets, which were consequently called 'pink coats'.

Thomas Pink shirts have been worn by Keiran Hinds, Ben Whishaw, Charles Edwards, Matthew Goode, David Gandy, Reuben James, and Colin Trevorrow. 

Over the past year, Thomas Pink has collaborated with British and international photographers, including Anna Huix, Ashton Hugh and Tami Aftab to create a unique series, Portraits in Pink. 

It prides itself on its craftship, known as the '10 Points of a Thomas Pink Shirt', helping customers to understand the time and skill that goes into every shirt.

In 2022, Finnish paper artist Juho Könkkölä was commissioned to create paper figurines in Thomas Pink's signature shirt colours for a special project, which is now on display in the Jermyn Street store.
THOMAS PINK
106 Jermyn Street, London SW1Y 6EE