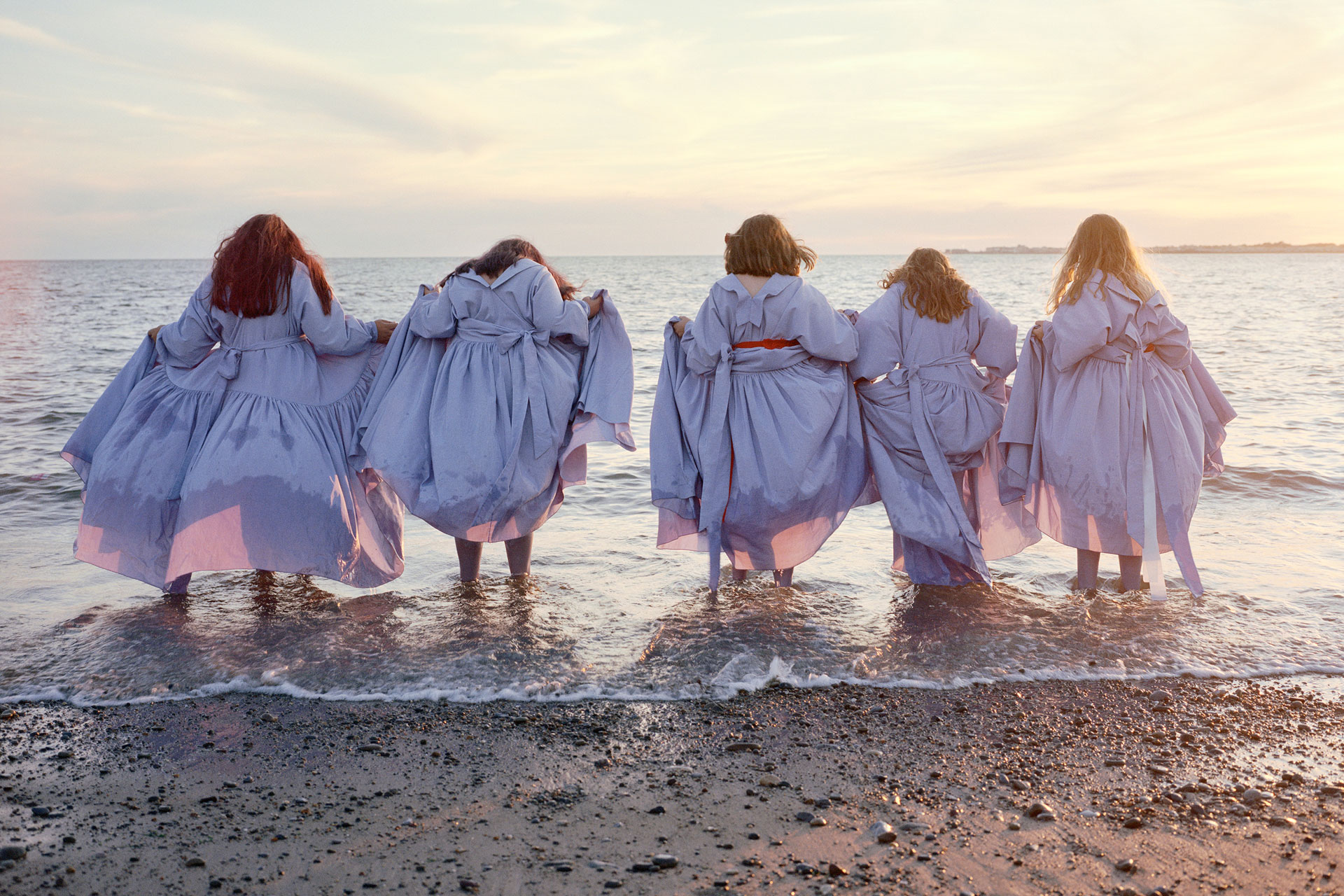 You Have To Watch The Alexander McQueen in Wales Fashion Film
Rural life is better in McQueen
British brand Alexander McQueen has launched its new educational collaboration, 'Alexander McQueen in Wales' with Charlotte James and Clémentine Schneidermann from Ffasiwn Stiwdio. Along with a series of create workshops for young people based in Welsh communities around Merthyr Tydfil and Brynmawr, there is a book and a film, with local girls wearing custom McQueen lilac dresses; and rural Wales never looked so good.
Alexander McQueen in Wales
This community-based project was born out of the desire to inspire young people from rural communities to develop a passion for fashion and the creative arts. One of the results? This stunning fashion film. Watch 'Alexander McQueen in Wales' below.
Film and directed by Sebastian Bruno, edited by Jacob Parish
The project was developed to inspire young people based in Welsh communities around Merthyr Tydfil and Brynmawr and bring insight into fashion and the creative arts. This was achieved through a series of creative workshops, taking place from summer 2020. A programme of workshops began with a digital introduction session for participants, with Sarah Burton and the McQueen studio team explaining the research and design processes behind the Wales-inspired AW20 collection.
Those involved worked towards a professional fashion shoot with the McQueen team, the young people then joined a digital casting workshop with Sarah Burton and casting director Jess Hallett where they were educated on the creative casting process and encouraged to choose a friend or family member to cast for the shoot.
The girls in the film wear a series of custom lilac dresses from the AW20 collection made by Sarah Burton, with young people completing the fitting process remotely with the atelier team. This was followed by a series of immersive fashion, customisation, embroidery and photography workshops. The young people were also given sketchbooks and Polaroid cameras to document the entire process through visual diaries.
About Ffasiwn Stiwdio
Charlotte James is a Welsh creative director and filmmaker whose hometown is Merthyr Tydfil. Clémentine Schneidermann is a French documentary photographer, also living in Wales. Bonded by their shared belief in working outside notions of one-way teaching, passive modelling and objectifying photography, Charlotte and Clementine work with young people growing up in Merthyr Tydfil and the nearby town of Brynmawr, co-producing fashion shoots with them in a long-term creative relationship embedded in the community.
You can learn more about the project by watching the Alexander McQueen in Wales documentary.
Featured image: by Clémentine Schneidermann
Best British Jumpers For Winter