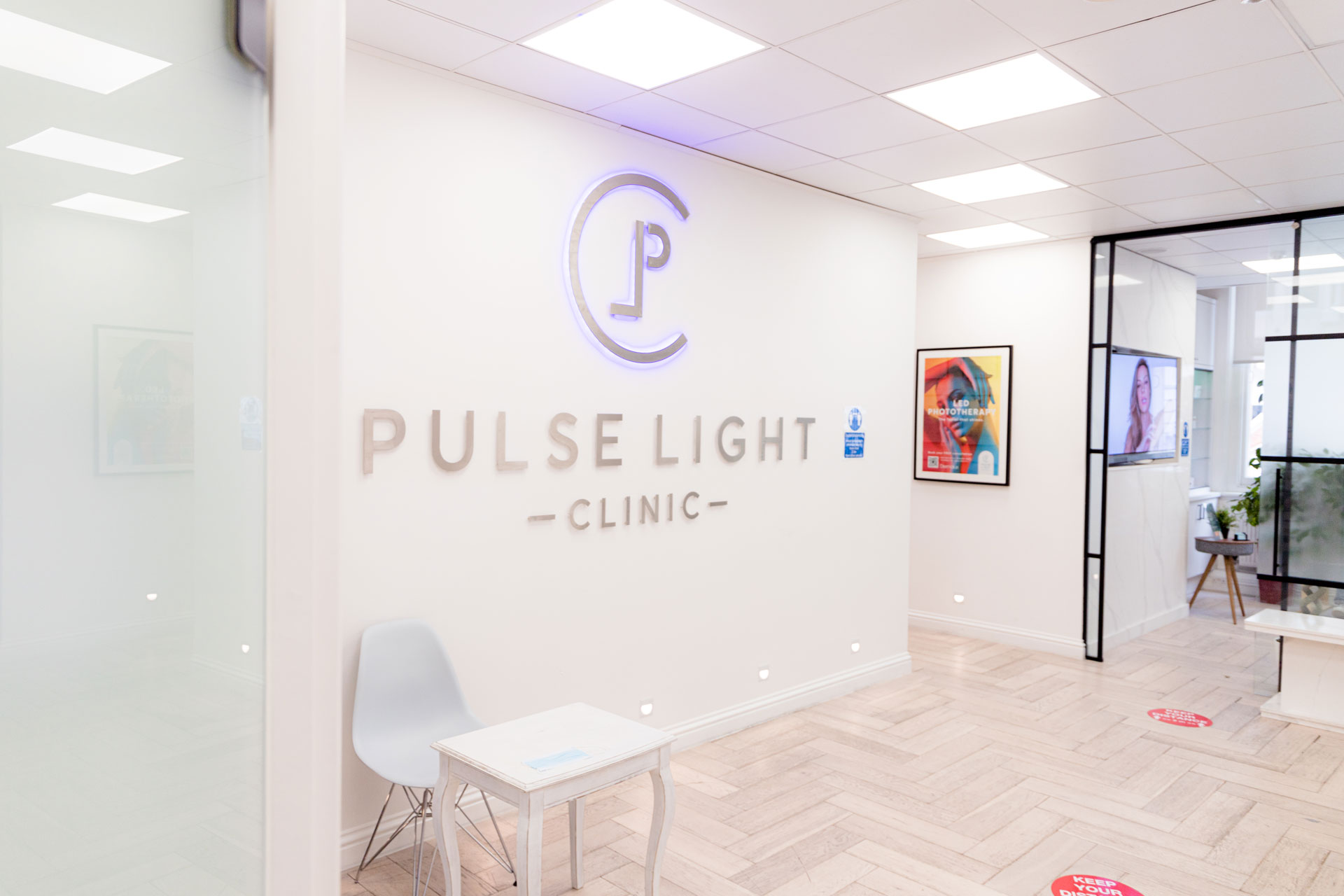 3 Body Treatments To Book At The Pulse Light Clinic
---
From laser hair removal to fat freezing, here's what to book in for in 2021
Whether you're looking for the best clinic for tattoo removal, or you want to work on some stubborn areas with a fat freezing treatment post-lockdown, the Pulse Light Clinic also offer a range of doctor led treatments for the face and body. Here are three body treatments to book in for now…
3 Body Treatments At The Pulse Light Clinic
Ingrown hairs are caused by hairs that curl round and grow back into the skin. Hair removal methods such as shaving, epilation or waxing can lead to worsening ingrown hairs over the years which can often lead to severe break-outs of the skin. Ingrown hairs can be a problem in areas – such as beard area in men, and legs, armpits and pubic area for women.
Laser hair removal treatments are a permanent handling of ingrown hairs because as the root of each hair pushes out with its hair, each new hair growth is finer and softer, hence clients finding the ingrown hairs are a thing of the past!
Pulse Light Clinic is one of the largest owners of Candela technology in the UK. The Alexandrite and ND:Yag lasers allow us to target all skin colours safely and effectively. With constant updates on equipment as it comes on to the market ensuring customers are receiving the safest and fastest laser hair removal technology available.
Prices starts from £65 per single session 
Certain tattoo removal methods can leave people with longer recovery times and progress, without actually achieving any worthwhile, long-term results. With laser technology, however, this works by firing laser light into the tattoo which breaks the ink into tiny pieces, these little pieces are easy for the body to absorb and allows the ink to be removed from the body itself.
Laser tattoo removal is a great alternative to surgical methods and more effective than at home methods such as creams. The treatment does not require any anaesthetic and a numbing cream can be used to help with the pain.
Pulse Light Clinic are one of only two clinics in Europe that has the PicoSure & PicoWay machines. This laser tattoo removal treatment is the safest way to remove unwanted tattoos in an effective and non surgical way. A member of Pulse Light Clinic's expert team of technicians will assess your tattoo and decide which lasers would be most suitable.
Prices start from £40 per single session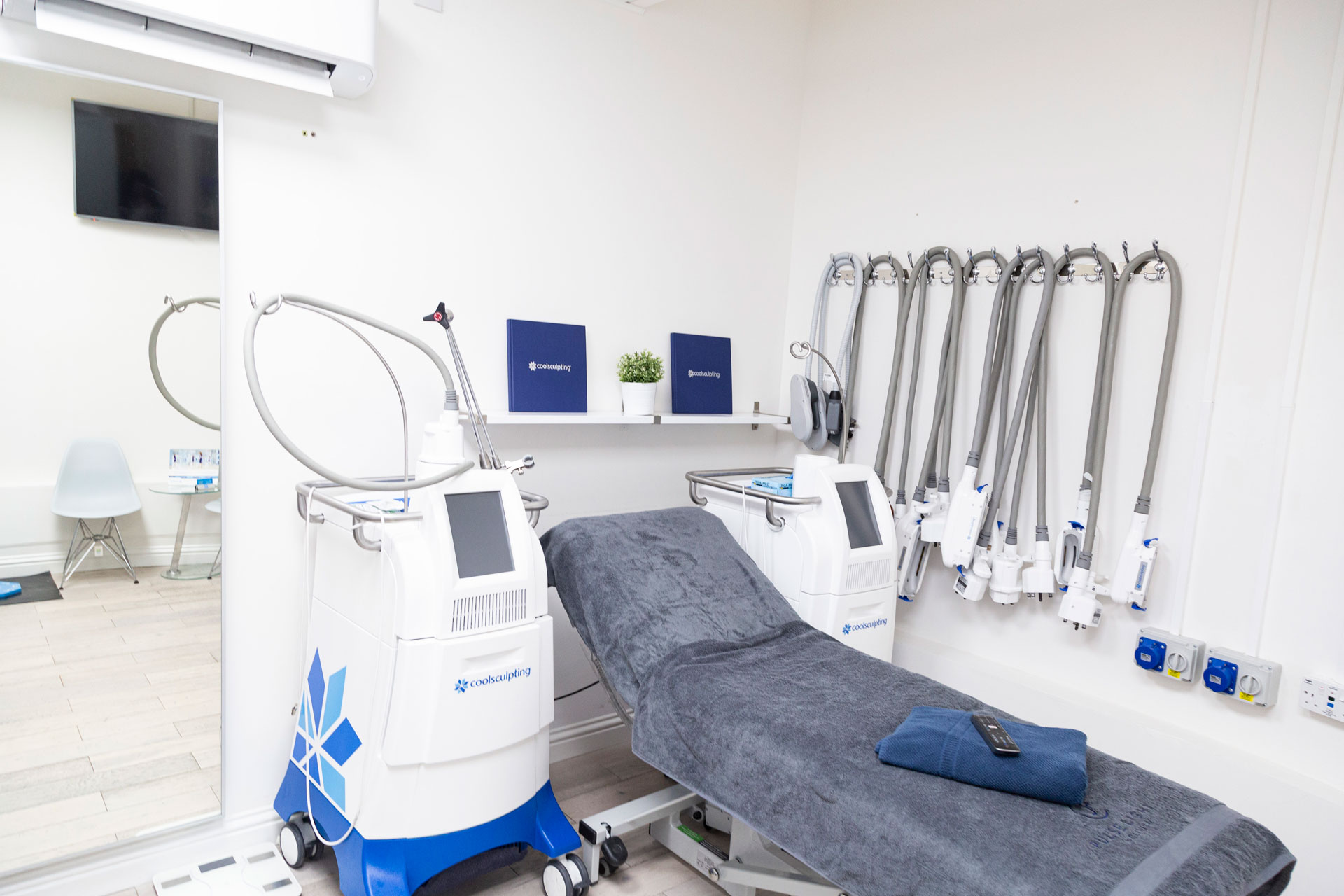 Many of us struggle with shifting stubborn fat, even with a good diet and healthy exercise regime, certain fat cells just don't seem to budge. Losing belly fat, back fat or even a double chin can at times feel out of reach. There are now alternative ways to remove unwanted fat cells with a tailored non-surgical procedure with the highest level trained CoolSculpting practitioners at Pulse Light Clinic. CoolSculpting is a great alternative to liposuction, with a non-surgical approach with no downtime needed. This treatment does not require any anaesthetic, time off work, no garment post-treatment or weekly massages like liposuction.
CoolSculpting has no risk of infection as it is a non-invasive fat reduction procedure. Unlike other fat freezing/fat removal techniques, there is no need for diet and exercise as the fat cell walls are permanently destroyed.
CoolSculpting allows the fat to be frozen away through Cryolipolysis and gets disposed of out of our body's natural digestive process (through your pee). CoolSculpting uses this revolutionary discovery in a safe, effective and FDA approved way. Treatment time from 35 minutes with results noticed from 6-12 weeks.
Prices start from £400 per applicator
Pulse Light Clinic also offer a range of doctor led treatments to help with anti-ageing, defining the jawline and getting rid of acne scars and stretch marks with a range of treatments including the popular Profound RF and Profhilo treatments. Three clinics in London, Bank, Fenchurch Street and Tottenham Court Road. Book a free consultation with an expert today.