While none of us can completely defy the ageing process, knowing the best skincare products to use can go a long way in staving it off. The chosen brand of many of the world's most prestigious spas, ESPA has been a pioneer in the world of skincare for over 27 years. Under the expertise of leading aromatherapists and biochemists, they continue to create forward-thinking, innovative products while maintaining their ethos of working in harmony with the skin rather than against it.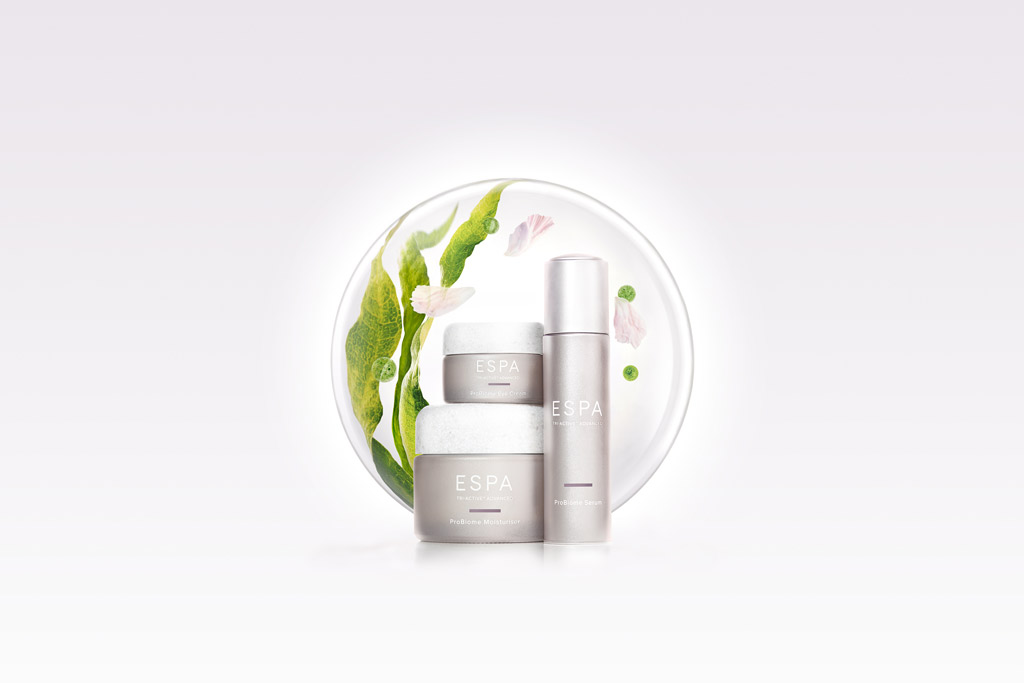 As ESPA champions, optimum skin requires an understanding of the synergy between inner and outer skin health – hence its newest skincare offering, which is all about understanding the skin's microbiome. Lately, a lot of attention has been focused on the gut microbiome, and how it affects our overall wellbeing. But microbiomes exist in other parts of the body too: the skin also has its own unique ecosystem of microbiota, which changes throughout our lives according to age, diet and lifestyle.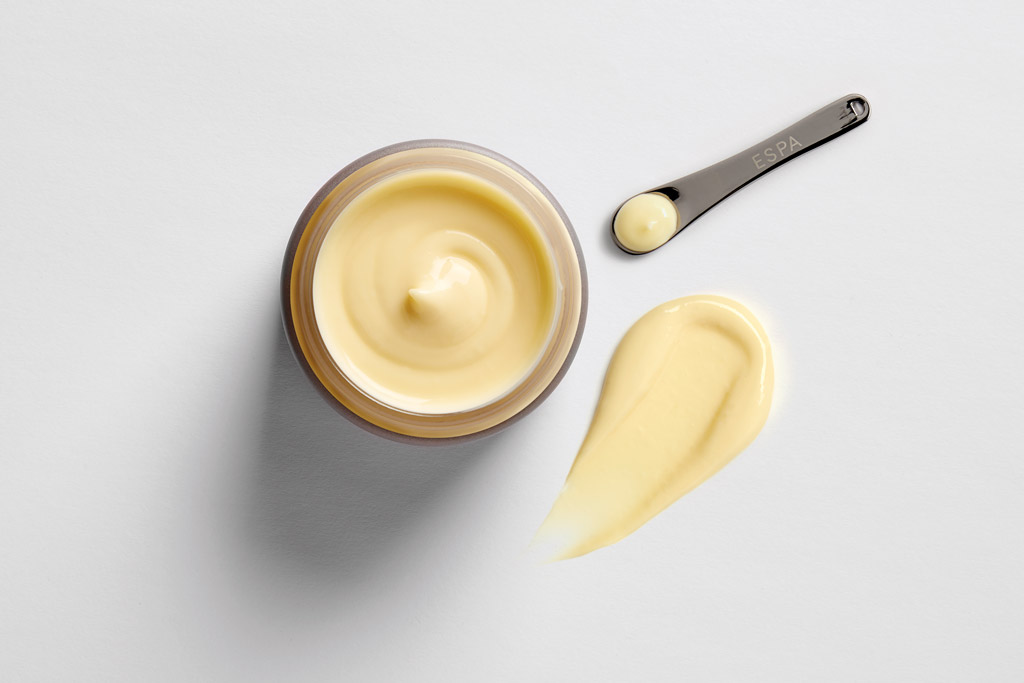 'The microbiome is the ecosystem of microorganisms that live on and in harmony with our skin,' explains PhD biochemist Dr Barbara Brockway. 'Like a fingerprint, it's as unique to us as individuals – and is determined by age, hormones, stress, diet and environmental factors. Crucially, the more diverse our skin microbiome, the healthier-looking and more youthful our skin will be.'
However, the damaging effects of the modern world often exacerbate these factors – and as the fundamental first line of defence, our skin pays the price. Day after day we're subject to internal and external aggressors, with stress hormones affecting us on the inside and UV light, pollution and climate affecting us on the outside. All of this disrupts our microbiome, reducing our skin's resilience and making signs of ageing all the more visible as a result.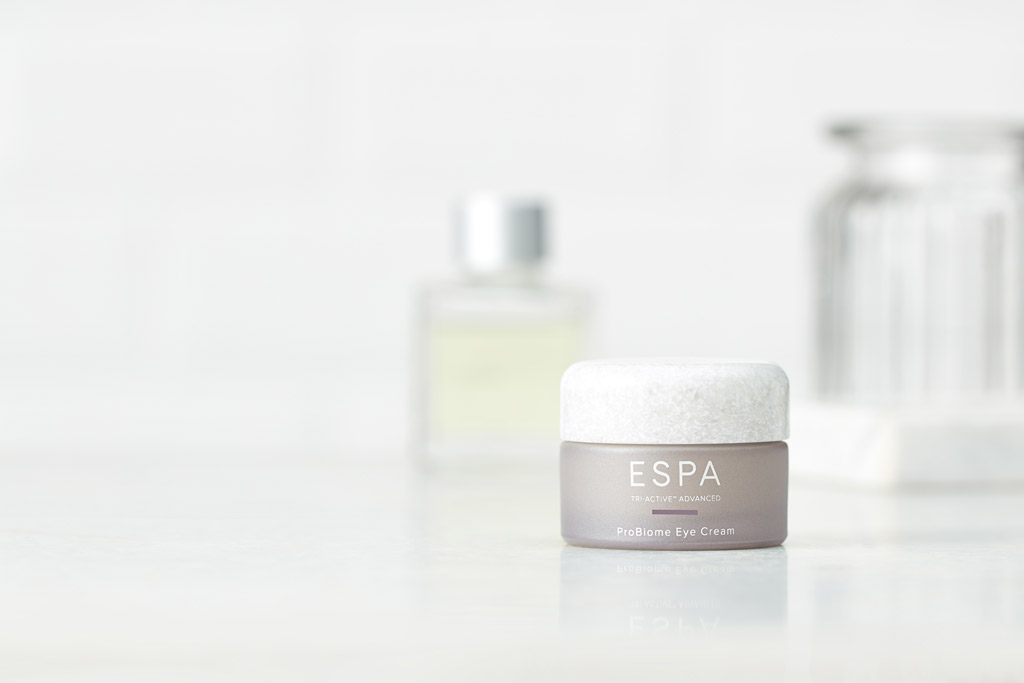 Here's where ESPA's new Tri-Active™ Advanced ProBiome comes in. Developed over the last three years by leading experts, the range combines powerful plant, marine and aromatherapy actives, along with pre and probiotic technology, designed to feed your skin's microbiome a healthy diet. The range is made up of three products: a serum, a moisturiser and an eye cream, all of which are clinically proven to nurture and support the biodiversity of the skin's microbiome. As a result, they work to reduce signs of ageing, minimising the appearance of fine lines and wrinkles and giving your skin a radiant, healthy glow.
All three are suitable for all skin types, using peony extract to revitalise, energise and purify skin, microalgae to target visible effects caused by stress, and prebiotics to feed the skin's microbiome. Looking to hydrate your skin? ESPA's Tri-Active™ Advanced ProBiome Moisturiser has been proven to increase hydration levels by 43 per cent and enhance firmness by 14 per cent. Keen to reduce the appearance of dark shadows? The Tri-Active™ Advanced ProBiome Eye Cream works wonders. It can be used as an alternative for an eye moisturiser, making skin brighter and more resilient.
Meanwhile, the Tri-Active™ Advanced ProBiome Serum works to reduce the negative effects of blue light from digital devices. In recent years, experts within the beauty industry have found increasing evidence to suggest the high-energy visible light emitted by our devices could be as damaging to our skin as the sun. In an effort to combat this, ESPA's Tri-Active™ Advanced ProBiome Serum uses a special plant called Chinese Butterfly Bush which helps filter this blue light. Designed to be used after cleansing and toning, it has been clinically proven to enhance firmness by 16 per cent and elasticity by nine. As a complement to the range, a new innovative facial has been developed: the Natural Face Lift, which uses cutting edge ProBiome technology to detoxify, invigorate, sculpt and relax your skin.
We're all for ageing gracefully, but it's fair to say many of us are on the lookout for natural products which slow things down just a little. If this sounds like you, give ESPA's new range a go – your skin will thank you for it.
READ MORE: Best Day Spas in London
---