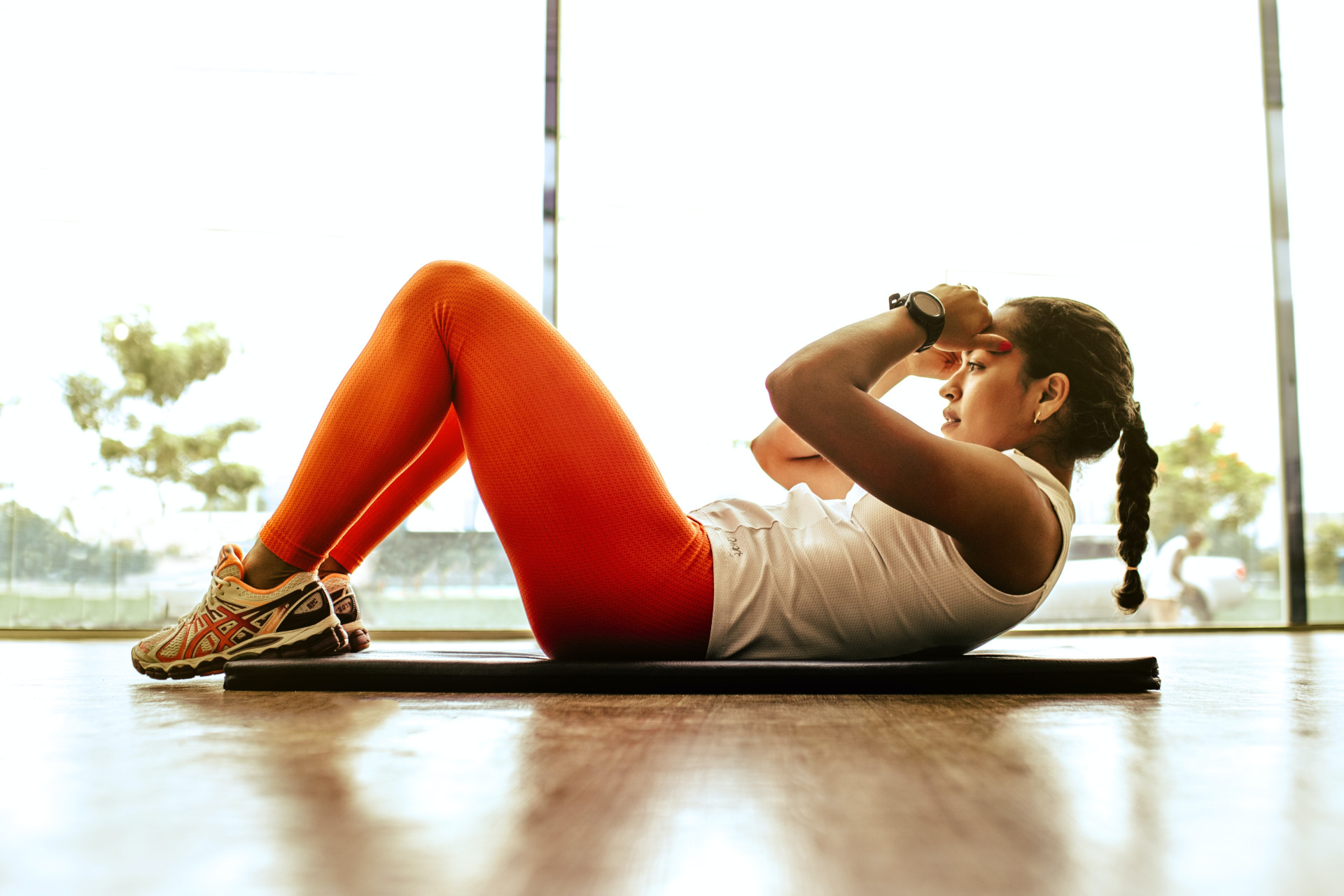 The Best Online HIIT Classes To Try Now
---
Looking to break a sweat with your workout routine this year? If you can't make it to your local gym, fear not – we've rounded up some of the best online HIIT classes so you can get your fitness fix at home.
What is a HIIT workout?
A high-intensity workout ideal for building lean muscle and burning fat, a HIIT session is designed to amp up your heart rate through short bursts of activity. In a HIIT workout, you'll be undertaking short bouts of exercise lasting from 10 to 60 seconds, followed by a period of active recovery for the same amount of time. This cycle of exertion and recovery is repeated multiple times depending on the workout, and can either be made up of individual exercises or be part of a repeated circuit.
Ready to get going? Tune into these HIIT classes to get the party started…
The Best Online HIIT Classes To Try Now
FRAME
View this post on Instagram
This London-based fitness studio opened up its doors to digital visitors during the pandemic, and it hasn't looked back since. FRAME injects a little bit of fun into all of its classes, with buzzy instructors and funky music bound to leave you smiling after every workout. You can get you HIIT fix from a number of classes, with classes spanning all difficulty levels and targeting different parts of the body. If you're on the go, you can even tune into FRAME's hotel room HIIT session (that's dedication right there). moveyourframe.com
Gymbox
View this post on Instagram
Promising 'the sweatiest sesh of your life', Gymbox has taken its classes online so that you can stream your next workout from the comfort of your home. Combining aerobic and resistance training, its HIIT workouts are guaranteed to make your heart race – and bring the party home with a curated playlist of nightclub-worthy classics. gymbox.com
Fiit
View this post on Instagram
This highly-rated fitness app lets you tap into daily livestreamed classes as well as on-demand workout sessions. With over 1000 classes on offer, the options for HIIT workouts are seemingly limitless, but classes are divided into easy-to-navigate categories with varying difficulty levels. Fiit even helps you track your targets, letting you monitor how many calories you've burned, the number of reps you've completed and what your heart rate is. fiit.tv
SWEAT
View this post on Instagram
As the name implies, the SWEAT app will get your heart rate going with classes spanning the likes of cardio, yoga and weight training. You can hop onto a 28-minute HIIT workout from the comfort of your home, garden or hotel room, and can opt for classes that forego equipment if you don't have any to hand. The app is also Apple Warch compatible, so you can complete workouts on the go and at the gym without propping up a screen somewhere. sweat.com
The Body Coach
View this post on Instagram
The nation's favourite PE teacher, Joe Wicks, has a buzzing YouTube channel and app where he lays out easy-to-follow HIIT workouts that you can do at home, with no or minimal equipment. Classes span from 10 to 20 minutes – so even if you're strapped for time, you can fit something in – and are set to Joe's entusiastic commentary. thebodycoach.com
Featured image: Jonathan Borba, Unsplash
DISCOVER MORE
The Best Online Yoga Classes / London Fitness Studios Offering Online Classes