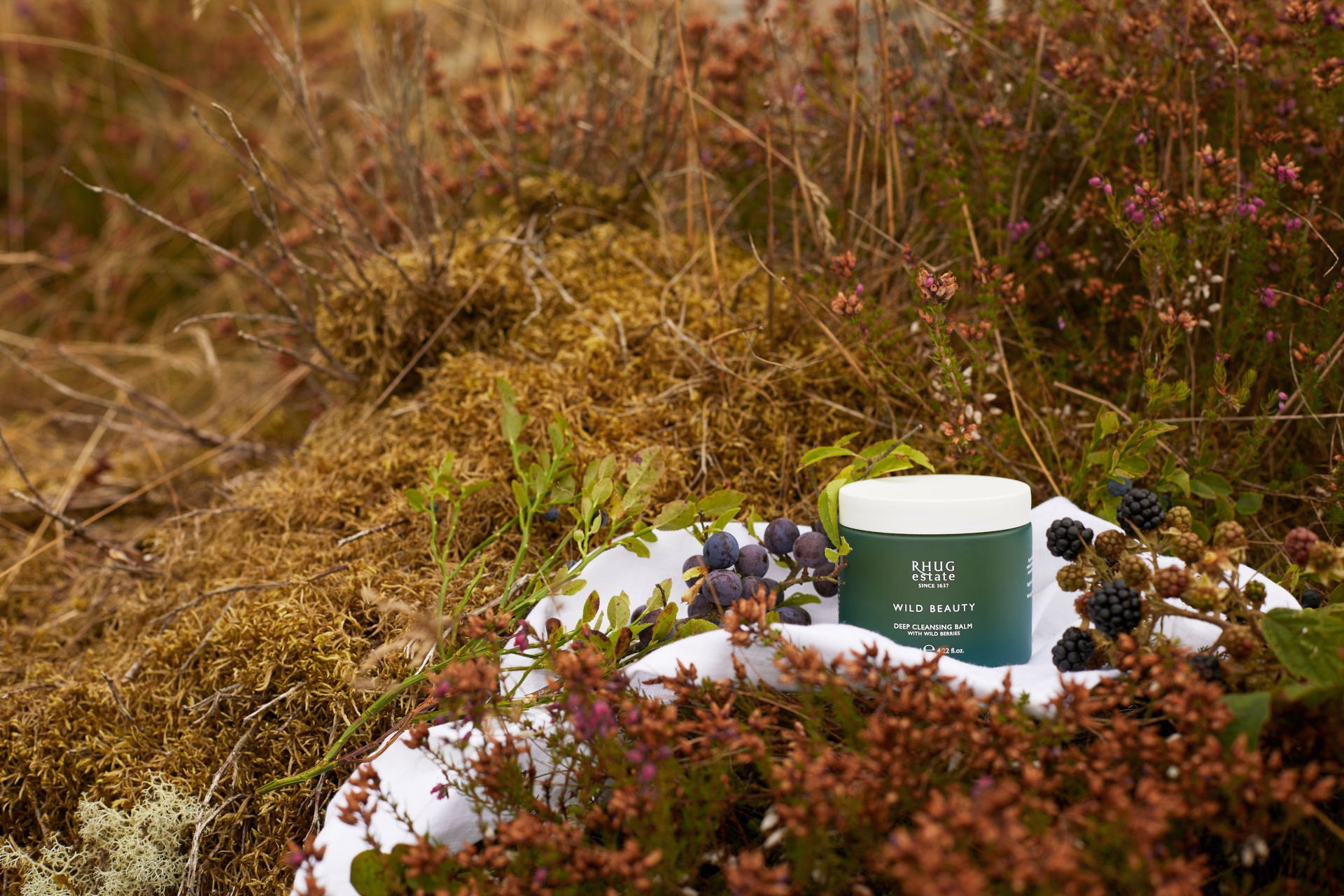 What Is Organic Beauty?
What to know about your organic beauty heroes
When it comes to the beauty industry, there are a lot of buzzy terms that float around. From 'clean' and 'natural' to 'vegan' and 'organic', there's a lot to consider when it comes to investing in products that are kind to the planet. To get the low-down on what we can expect from organic beauty products, we spoke to Lord Newborough, the founder of organic-certified Rhug Wild Beauty.
What Is Organic Beauty?
When we say something is organic, we usually mean that it has been created in a way that works with and benefits the natural environment it was sourced from – and organic beauty products are no different in that avoid the likes of harsh chemicals, pesticides, and fertilisers when it comes to the ingredients list. As Lord Newborough highlights, 'Strictly speaking, what it means, according to the Soil Association, with whom we are certified as a skincare brand and also as an estate:
"When you buy a certified organic beauty product, you can be sure it contains:

No GM (genetically modified) ingredients
No controversial chemicals
No parabens or phthalates
No synthetic colours, dyes or fragrances.

No nanoparticles

 

Certified sustainable palm oil ingredients

 

Recycled and recyclable packaging where possible

 

And that

no animal testing

 has been done in the making of the product

" (via Soil Association)
'We have been organic at Rhug for 22 years and it is in our DNA and across everything we do. When the brand was created, we wanted it to be organic, yes, but also sustainable. We use ingredients from local sources and use as many organic and wild foraged ingredients as we can that we have sourced from the estate, so that our products are as 'local' as possible! We want our customers to be assured of the quality and provenance of the ingredients that we're putting in the products and they're putting on their skin.'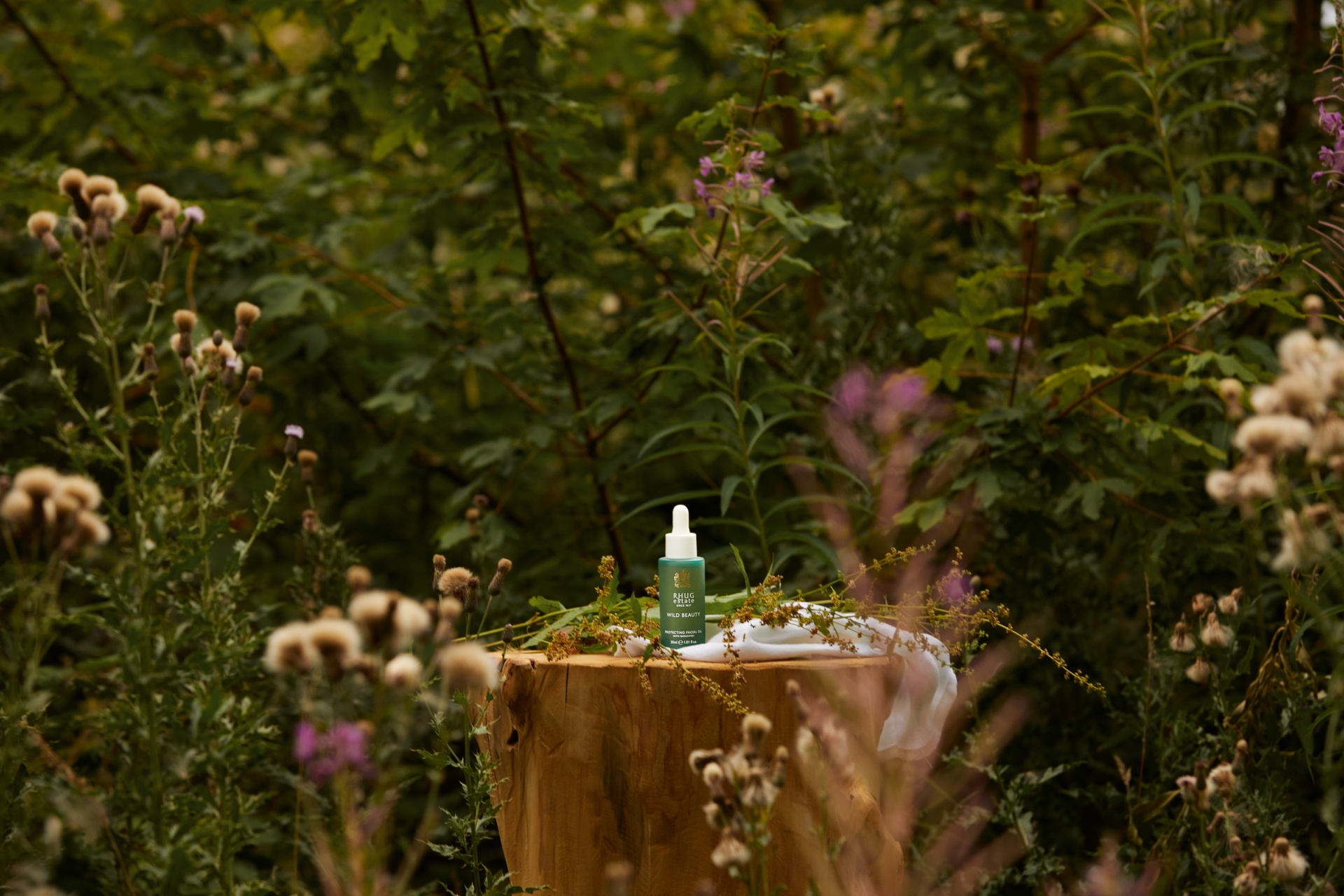 So where do things get tricky? While there are accreditations for organic products (the Soil Association being the UK's leading certifier), there's a slight loophole when it comes to beauty products. Where organic food must be measured against strict EU regulations, beauty products aren't upheld to the same legal standard. So brands can label themselves and their products as 'organic' or 'natural' regardless of whether or not they use such ingredients.
'I think there are a lot of claims made by brands around being natural, eco-friendly, organic or environmentally conscious – when they aren't any of those things,' adds Lord Newborough. 'Consumers must look to see if claims being made by a product or brand are supported by certification, on the back of the container or quantified in clearly defined percentage terms.
'Certifications to take note of include Cosmos Organic, Cosmos Natural, Leaping Bunny (cruelty-free) and Vegan Trademark (if this is a concern to you). These are the 'Rolls Royce stamps' and they are heavily scrutinised by the certification bodies. So, when you go to buy your skincare, read up on the the brand, don't be afraid to ask questions and look for these symbols on the products.'
Lord Newborough also highlights the misconceptions surrounding organic products – namely that they are poor quality in comparison to non-organic alternatives. 'I also would say that customers can sometimes think that by buying into organic beauty, they are compromising on results – not so! The new generation of products are high performance, results driven and do better for the planet.'
Is organic beauty sustainable?
Organic beauty's preoccupation with ingredient sourcing makes it a prime contender for sustainability. 'In beauty, a brand that is committed to ethical ingredient sourcing is one of the single most important signs of a sustainable and ethical company,' says Lord Newborough.
Brands that manufacture organic beauty products will focus on using clean ingredients that are non-toxic, but this is just one aspect that can make something sustainable. 'Sustainable beauty covers many things –recyclable packaging, low waste manufacturing and ethically sourced ingredients. Plastic packaging, unless it is recycled is a definite no-no, while recyclable packaging such as glass or recyclable recycled plastic (PCR) is a better choice. It's also important to cut down on unnecessary waste to avoid sending things to landfill. Sustainable beauty will also use as many high-performance, locally sourced ingredients as possible to reduce air miles and improve the brand's carbon footprint (of course, for us, being made in the UK is important).'
Organic products, by definition, aim to be kinder to the planet and its inhabitants, but it's just one piece of a much bigger puzzle when it comes to a sustainability road map. And when brands can claim they are organic when in reality they use very few organic ingredients, the label becomes part of a greenwashing campaign where brands suggest their products are better for the planet when in actuality they make very little difference. Not all products described as 'organic' are sustainable, but if they are organic (and certified) they can help contribute to a much broader sustainability strategy.
What are the pros and cons?
For Rhug Wild, there's a whole list of benefits that come with an organic and locally-sourced farming system. 'With Rhug Wild Beauty, the whole criteria has been to create something that is high performance, luxury and yet sustainable. The uniqueness of Wild Beauty is that it is using many ingredients off our extensive organic estate that are free from any cross contamination of oil-based fertilisers and sprays, harvested and hand-foraged in a pollution-free environment in North Wales. We can pinpoint to a grid reference where our ingredients come from, and we have the opportunity to use many beneficial ingredients available on the Rhug Estate – such as organic oats, spring water, honey and beeswax produced from our bees.'
In terms of cons, the previously-mentioned issues surrounding certification and brand claims can pose a bit of an issue for customers who want to use genuinely organic products. 'Unfortunately, there is a long list of controversial ingredients in skin care,' adds Lord Newborough. 'The most important point is to look for certification, like the Soil Association, if you want to be completely sure of what you are buying.'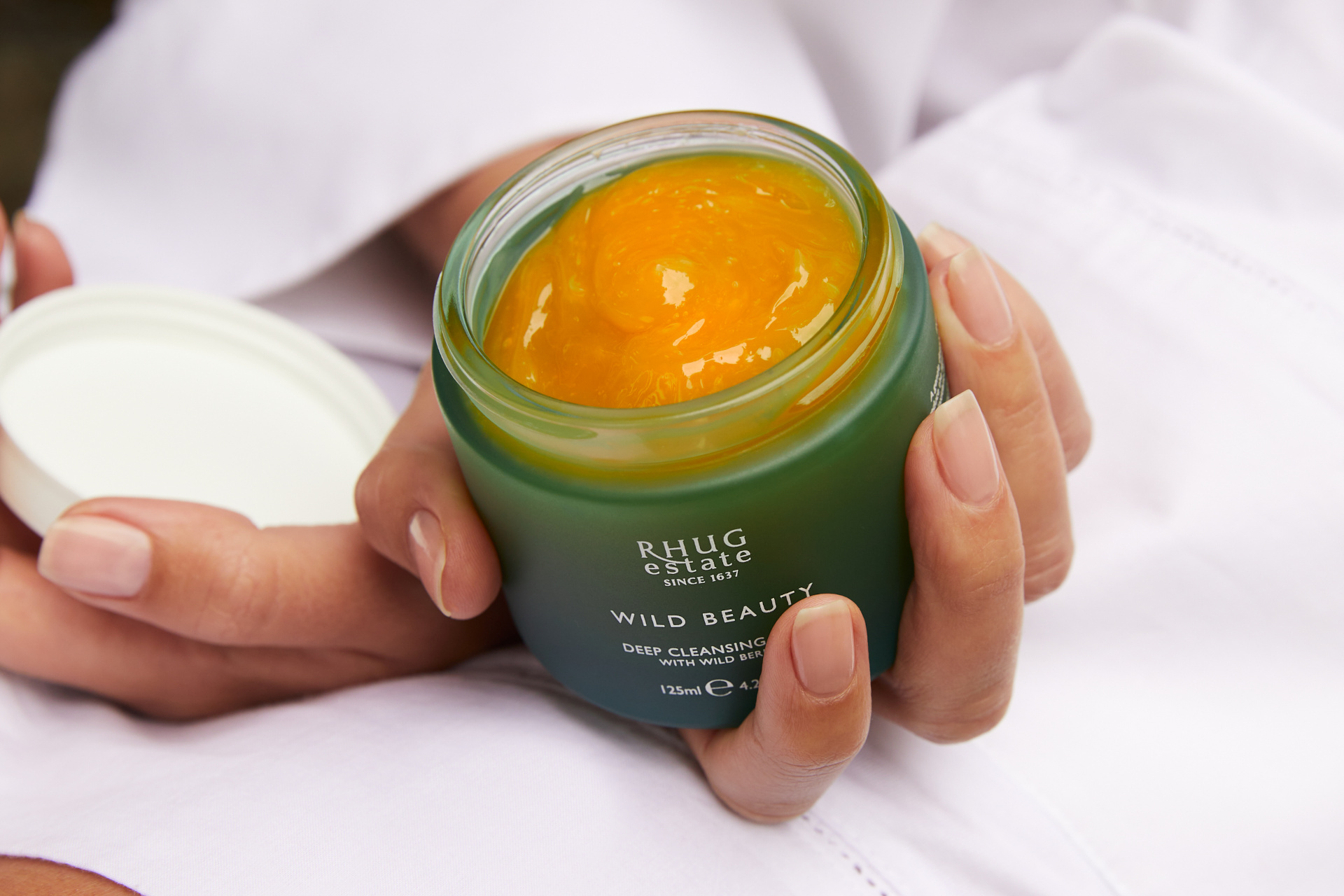 Should more brands go organic?
On this, Lord Newborough is hopeful. 'The market will realign itself very rapidly between now and 2025. Sustainability in beauty is increasingly becoming a consumer priority across the globe, with many choosing to buy fewer plastic products and expecting brands to make their products more sustainable – and this has been emphasised by the pandemic.
'This expectation is pushing beauty brands towards new sustainable innovations, such as waterless beauty, upcycling, carbon neutrality and reusable or refillable packaging solutions. Growth in clean sustainable beauty products will vary from country to country in the world, but the pace of change will accelerate across the globe with demand in Australia and China (including other far eastern countries) with the US leading the way.'
Images courtesy of Rhug Wild Beauty