Head for the mountains for a week of luxurious pampering, as we round up the best Alpine spas…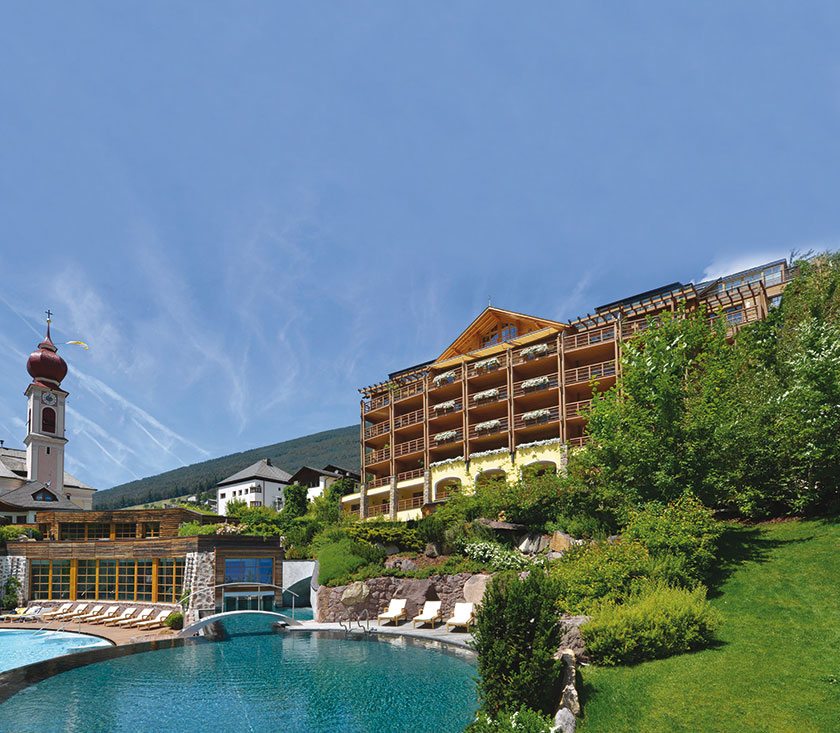 Up in the Dolomite Mountains, where the air feels pure and just being here makes you feel somehow more invigorated and alive, is this family-run hotel and medical wellness centre built out of wood. When you arrive, you're greeted by a beautiful statue of a woman at the entrance carved out of a tree trunk and the scent of wood in minimalist rooms, which come with crisp white bedding, the softest, fluffiest towels and stunning views of the mountains. There are all kinds of programmes on offer here, from weight loss to de-stressing, using traditional Chinese medicine, Ayurvedic strengthening and a balance detox based around the Mayr method. This involves a diet of delicious soups and steamed vegetables (no raw food, no fruit, plenty of hand-blended herbal teas made locally using plant extracts), purifying algae packs and a thorough medical analysis (blood tests, digestive profiling). The doctors, led by Dr Giorgio Mazzola and overseen by Andreas Sanoner, one of the sons of the family, are excellent (particularly Dr Laura Santini who really inspires you to question your lifestyle and make the necessary changes). After the test results are in, you're given detailed explanations and advice on how to live well. The spa (which is part of the much larger sister hotel, Adler Dolomiti across the road and accessed through an underground passage) is enormous, with outdoor salt pools, a flotation pool and – best of all – a Himalayan salt sauna cave. You'll soon see how it made it into our round-up of the best Alpine spas. After-care includes a personalised fitness and nutritional programme (no more carbs at night for instance) and dietary supplements for the next month. If you arrive exhausted and stressed, you'll leave feeling tonnes lighter (literally), empowered to make positive changes to your lifestyle and with a boundless, Tigger-like energy that you haven't felt for years. The seven-night Detox Mayr programme is from £1,340. 
2. Tannenhof, St Anton, Austria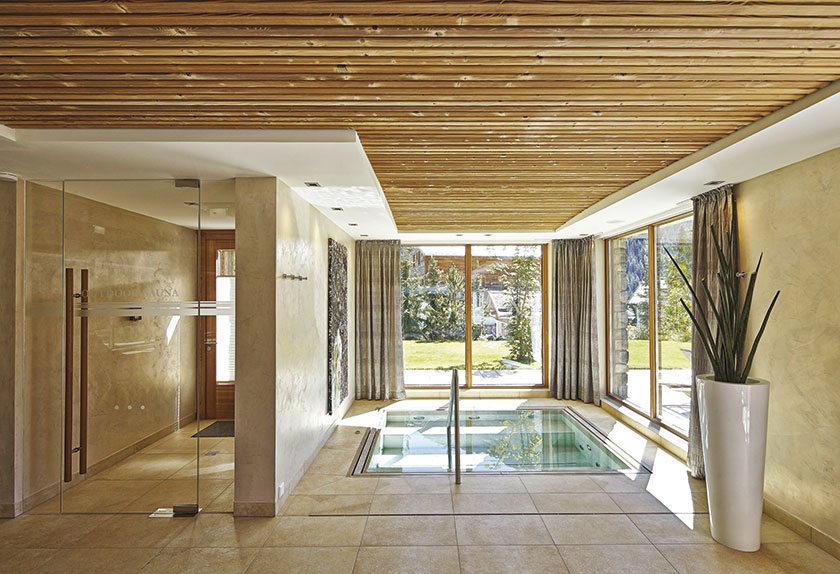 You don't necessarily want to ski when you go to a ski resort. And you don't have to go in winter, either. Year-round, it is deeply satisfying to simply take a pile of books or loaded Kindle and park yourself on a sunny terrace to read and relax, in between slipping off to the spa for hours at a time. The only five-star hotel in St Anton, constructed from the 400-year-old wood sourced from the farmhouse it replaced, has just seven hugely stylish suites, whose terraces overlook the whole of the St Anton valley and Alps beyond. Food – 'creative alpine' – is super healthy and moreish (excellent fish and vegetables; gluten-free breads; delicious desserts). And the spa – pine-lined, light-filled, with a pool and wonderful outdoor log-cabin sauna – could restore anyone to a state of soothed and smoothed and generally improved well-being. It's worthy of a place in our best Alpine spas round-up. You come back from a few days there feeling as if you've been away weeks. Doubles from £553, full board.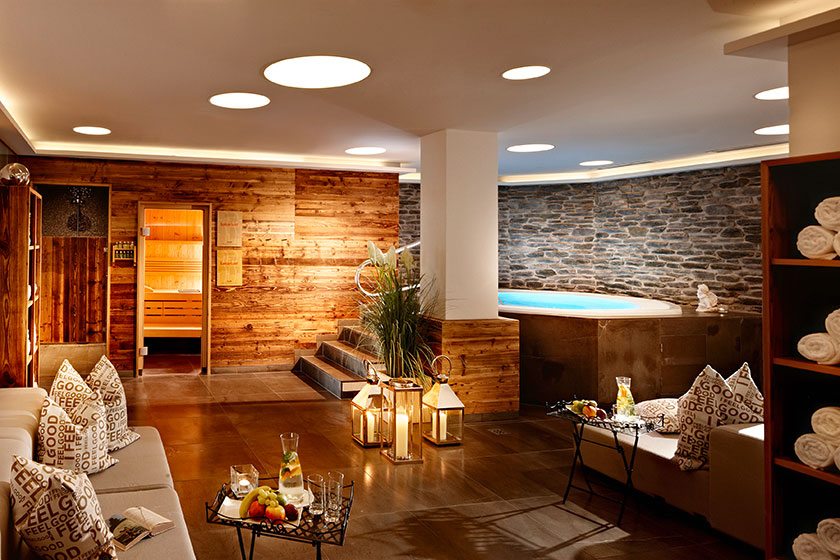 An immediately relaxing, family-run Alpine meadow lodge. In the summer it's all about Nordic walking and romantic hikes, while the winter months mean warming up with snowshoeing, skiing and fondue suppers by the fire. The interior is cosy as can be with its reclaimed wood, stone and Loden-felted wool décor. The small but knowledgeably informed spa bases its philosophy on all things local. Modest Brits might balk at the 'textile-free' Finnish sauna but the herb-infused mountain bath and the vigorous Huntsman massage for men are must-trys. The same can be said for the dinky wine cellar, where you can sip local wines, listen to gentle Austrian chamber music and eat local cheeses. Dinner is an equally down-to-earth affair with hearty Austro-Alpine dishes. Afterwards diners migrate to the smart bar to play card games and drink signature, herb-infused cocktails. From €99 to €225pp including 'almost' full board. 
So often a 'spa hotel' promises much, but falls woefully short. Not so here at this typically Tyrolean chalet embedded deep in a picturesque alpine valley. The hotel delivers on all fronts: cheerful, wooden bedrooms; abundant, genuinely gourmet cuisine and attentive service that never slips into being obsequious. Meanwhile, the JSPA is worthy of its attention-grabbing capitals: a 3,000 sq/m sanctuary brimming with stimuli for the senses. An interconnected indoor/outdoor pool traversed by a bridge leads you into a Roman-themed cavern with myriad saunas and steam baths. But it's the adjoining Spa Chalet – newly unveiled last December – that really ups the ante. This is a spa you'd like to live in: a two storey, contemporary chalet made with sun-bleached oak recycled from old Tyrolean barns. After a sublime REN facial, melt into one of the daybeds and gaze onto a forest of pines and the Stubai glacier in the distance. Doubles from €356 half board. 
---