How did the ballet pump become the shoe for you? Was the stiletto not appealing?
The insouciance of ballet flats has always been more attractive to me than stilettos, which I think often look obvious – and uncomfortable – especially if the wearer struggles to walk in them which you see all too often!

Creating shoes and being surrounded by them every day sounds like a dream job. How did you get into designing shoes?
I was an art student in London and always loved fashion. I trained as a fine art and porcelain restorer at the V&A before I started French Sole.

Everyone wears your flats. Which is your bestselling pair? And how many designs do you have? Our Henrietta ballerina is a classic shape – it suits everyone. It's available in every colour and fabric you can think of. We make a style to suit all ages and all tastes – some women like 'toe cleavage' and others don't – I always make sure we cater for everyone when I'm putting together a collection. Our loyal customers come back season after season to buy the latest colours in their preferred style. I have designed literally thousands of colour combinations over the last 26 years.

What would you say are the must-have items for every woman's wardrobe?
A pair of good jeans (I live in the J Brand 811), a white Anne Fontaine shirt, a boucle jacket and naturally, a pair of French Sole flats!

The stress of owning a successful business must be tiring, how do you unwind?
I never fully switch off from French Sole but my real haven is my home in Santa Monica, where I spend a few months every year. I do a lot of my designing over there –it's a really inspiring place and so full of amazing people.

Your flagship store is on the Kings Road, do you have any gems to tell us about in Chelsea – any brilliant hangouts?
I absolutely love Colbert in Sloane Square for a late lunch. It's unbeatable for people watching. Bernard Thorp on Chelsea Manor Street sells the most incredible fabrics. I have always loved Chelsea – I started French Sole from the basement of my flat in Markham Square, just off the Kings Road.

Your style is always consistent, who are your fashion icons?
Inesde la Fressange and Anna Wintour.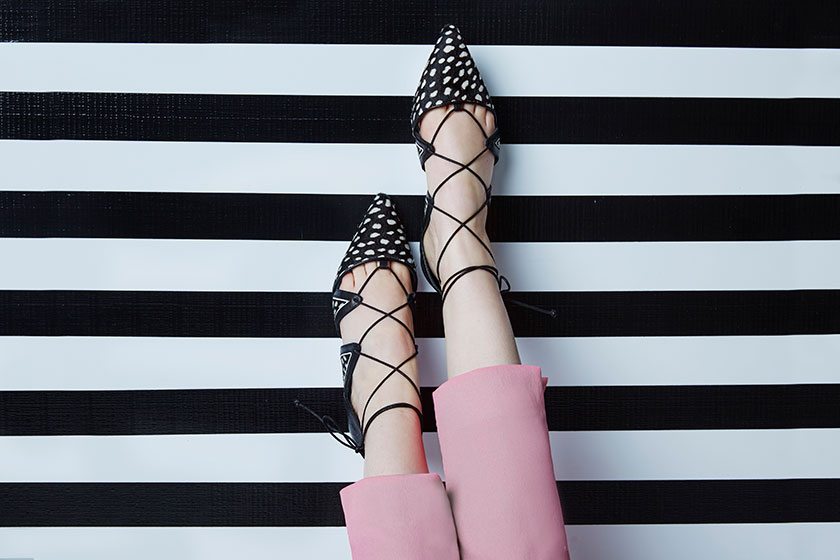 How would you describe yourself in three words?
Straightforward, hardworking and fair.

What is the one item you would save from a burning building?
Letters from my children and grandchildren, all of which I have kept over the years and treasure.

Any beauty secrets you'd like to share?
Find a good manicurist! I have weekly manicures and pedicures at home. It is a luxury but well-manicured nails never go unnoticed and make you look more put-together in an instant.

Where do you shop for yourself?
I love Net-a-Porter – it's so easy and convenient. I'm obsessed with Zara for basics (who isn't?). I'm often too busy to go shopping so it's heavenly being able to buy everything online now.

Any style disasters from the years?
My wake-up call moment was when I realised that 'fashion' bears no resemblance to style or comfort! I was 15.

Favourite pair of French Sole pumps?
The watercolour satin floral printed Henriettas.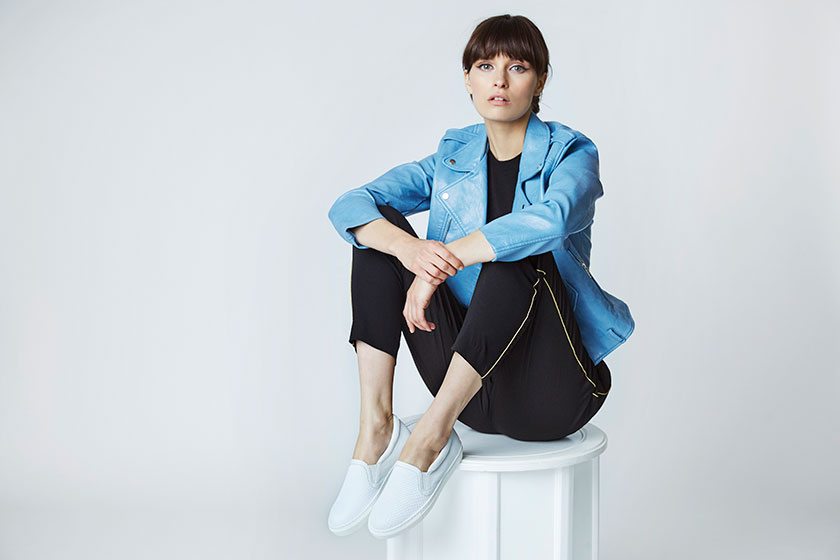 Retirement dreams or work till you drop?
Retirement? What's that?!

What is the best piece of advice you have ever been given?
Get a good lawyer.

A day in the life of Jane Winkworth is…
Hectic, busy, diverse, exhausting.

Originally posted in February 2015.
---