If you're wandering around Knightsbridge any time soon, you'll struggle to miss the recently refurbished flagship boutique of Bucherer 1888 and Rolex, which re-opened last week at One Hyde Park.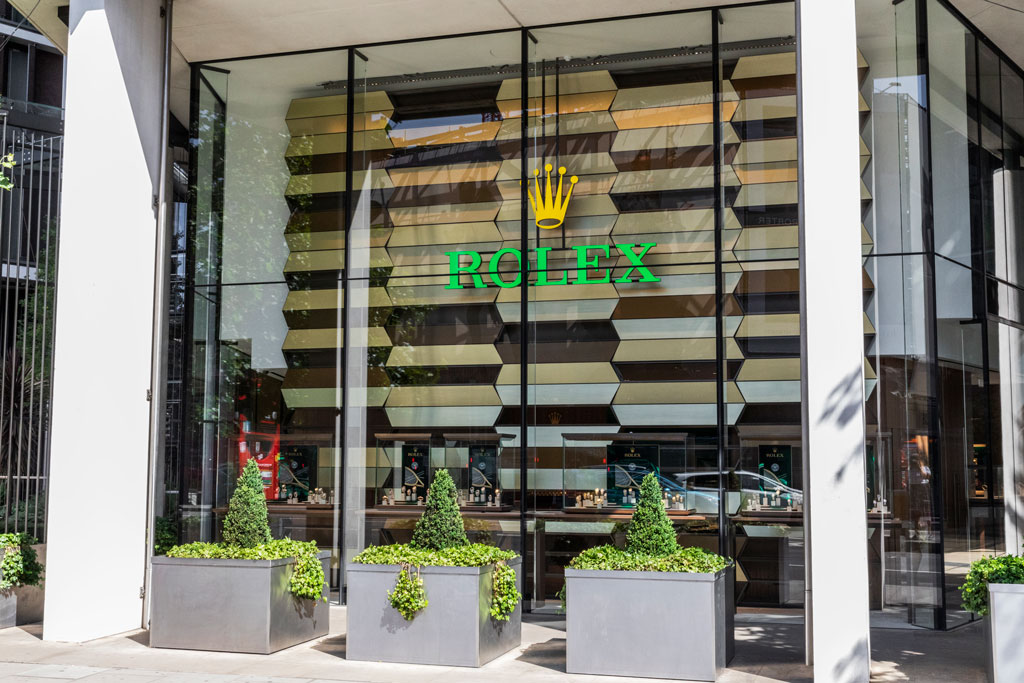 An eye-catching façade draws inspiration from the iconic fluted bezel of Rolex watches, featuring metal, opaque gold and translucent glass elements. Inside you'll find a mixture of warm bronze, walnut wood, streaked limestone and furniture, alongside the iconic Rolex green. This is the first design of its kind in Europe, and the second in the world after Dubai.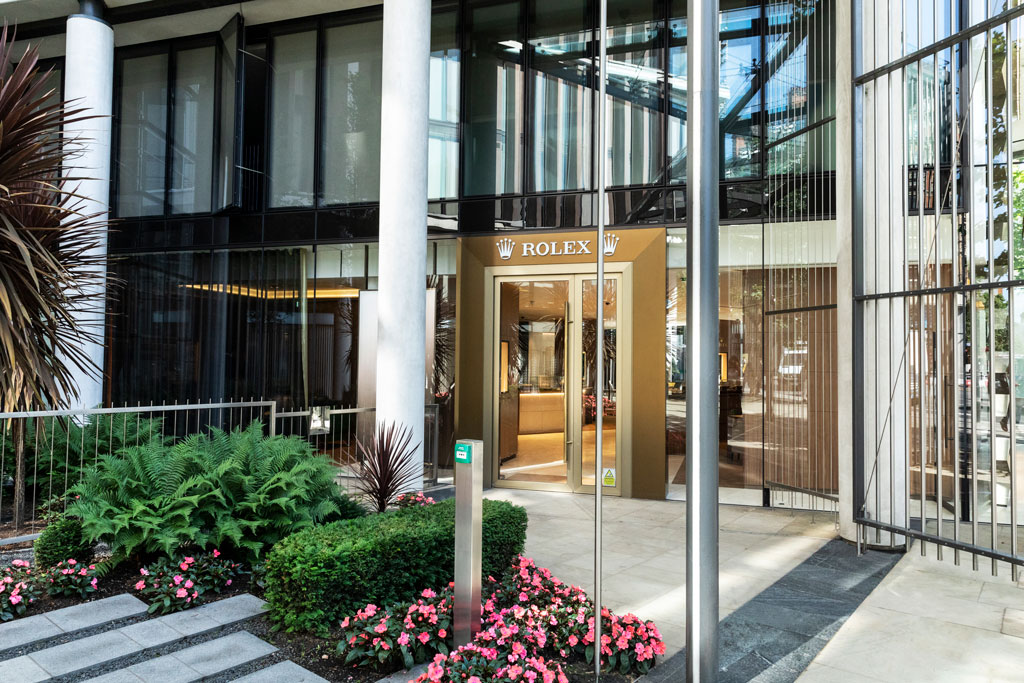 To celebrate the new shop launch, a rare selection of diamond and gem-set Day-Date and Datejust models will be on display over the summer months. Shoppers can browse with guidance from an expert sales team covering over eight international languages. 'Our strategy has always been to provide the largest range of product, and to give the best possible customer experience, to make it unforgettable to buy your watch here,' says David Coleridge, Chairman at Bucherer UK.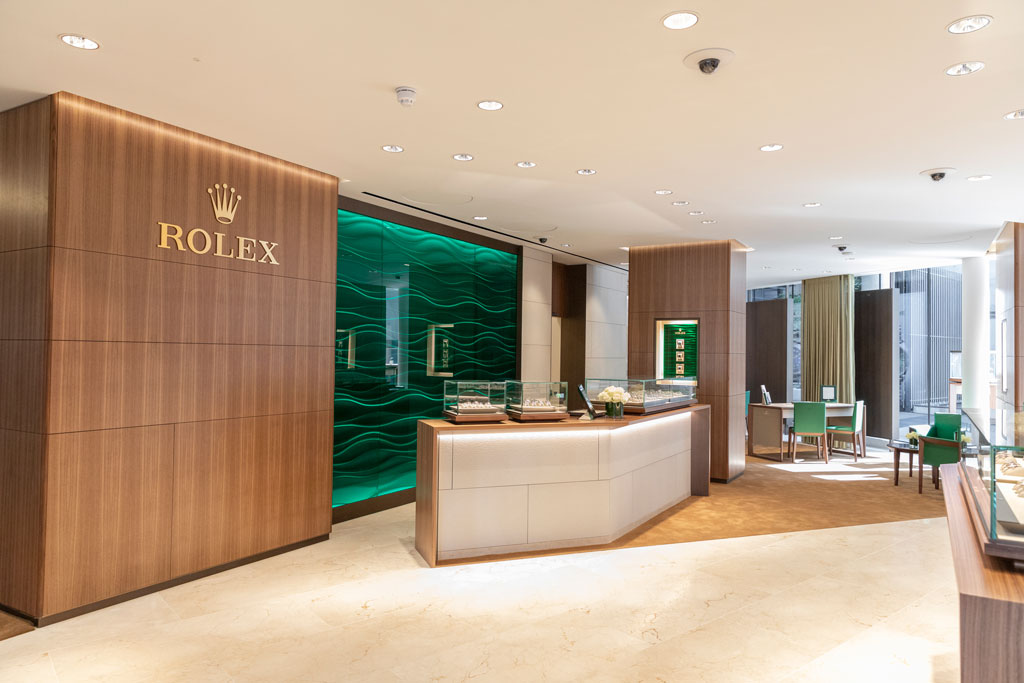 The shop – which is the largest stand-alone store in Europe – has become a hot destination for watch collectors worldwide since opening in 2011. Its recent opening follows a 12-week re-design led by the Rolex Interior Design department in Geneva in partnership with local UK teams from Bucherer.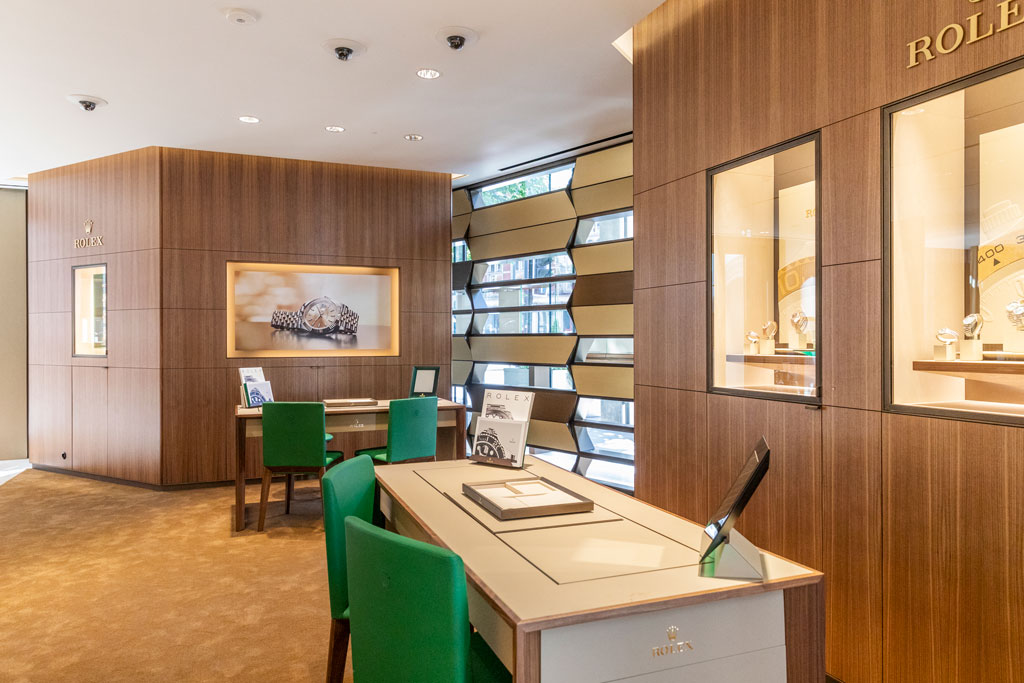 Bucherer and Rolex have shared a partnership since Ernst Bucherer, the son of Bucherer's founder Carl-Friedrich, struck up a friendship with Rolex founder back in 1924. Founded in 1888, Bucherer is one of the biggest watch retailers in Europe, present at 34 locations with 17 stores across the continent. Currently managed by Jörg G. Bucherer, the company has been under family stewardship for three generations.
A Guide To Watches: Everything You Need To Know
---