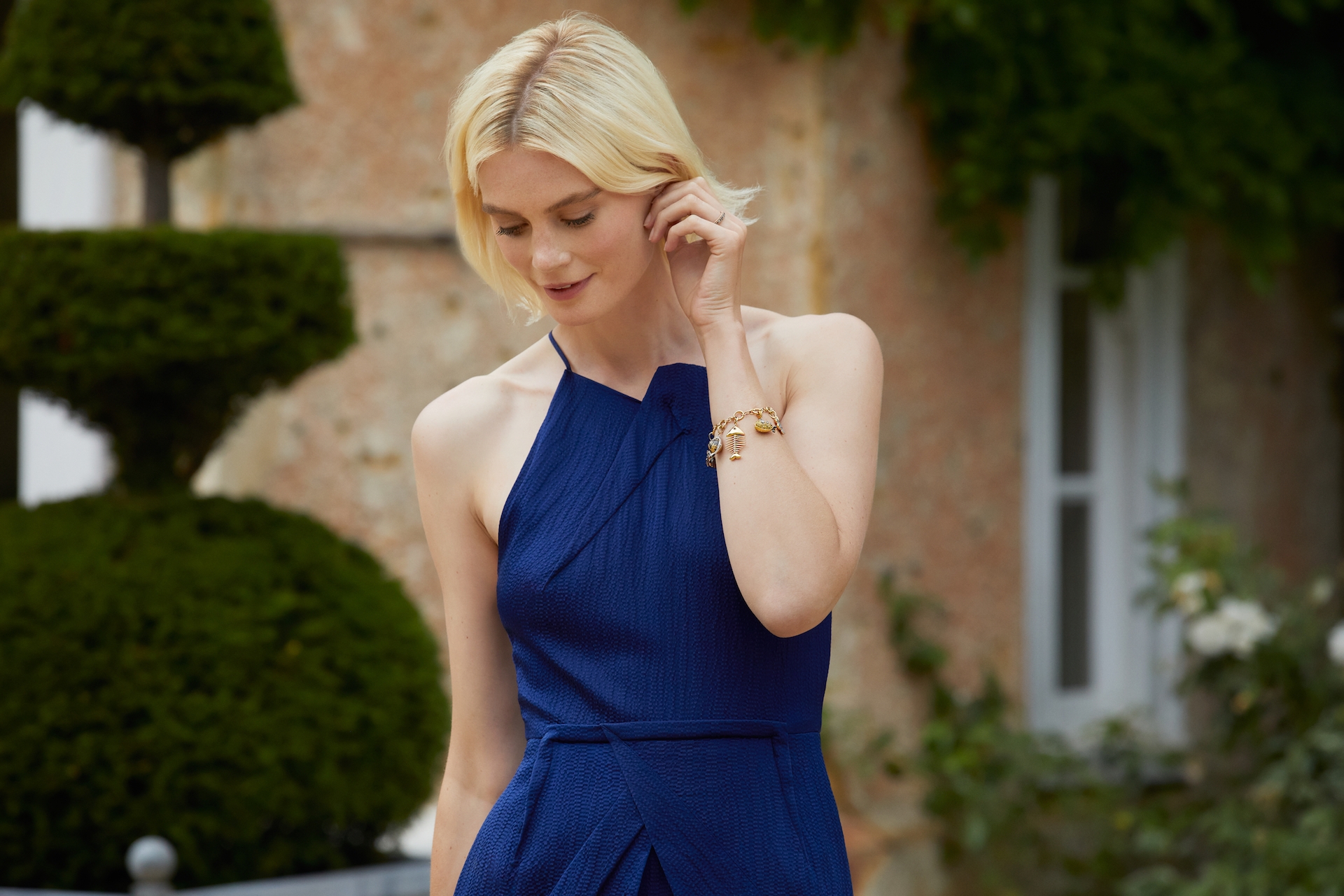 Works Like A Charm: Annoushka Ducas Is Redefining Bespoke Jewellery
---
The jeweller's My Life in Seven Charms project will encapsulate your experience like no other
Jeweller Annoushka Ducas marks her brand's 10th birthday with the launch of her new bespoke jewellery initiative My Life In Seven Charms, for which she will recreate significant moments of your life as unique charms
My Life In Seven Charms with Annoushka Ducas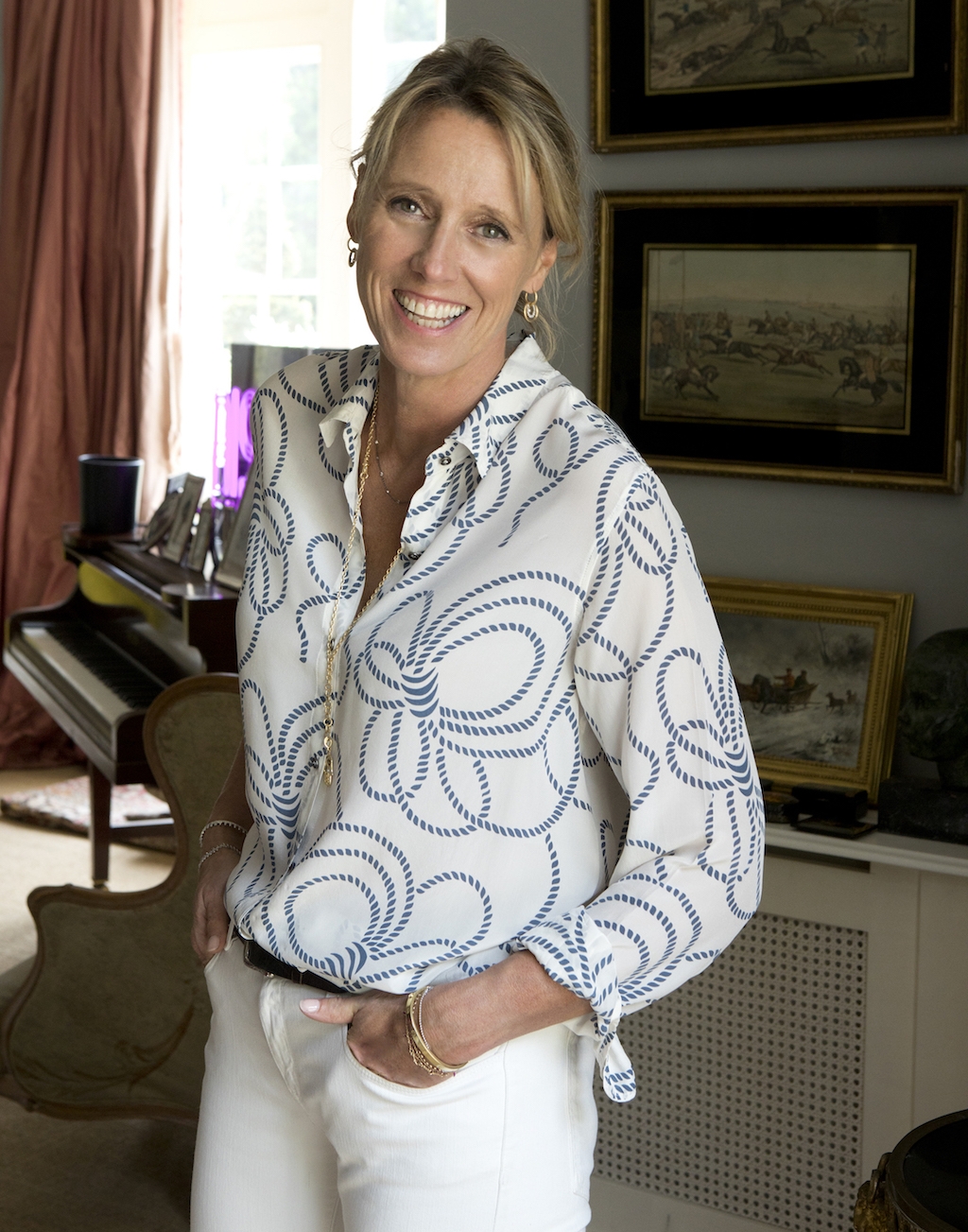 When Annoushka Ducas MBE began thinking about how best to celebrate the tenth anniversary of her boutique jewellery brand, Annoushka, she knew instantly it would have to be about charms. As she explains: 'Charms have been a major part of my career. They're how John [Ayton, her husband] and I started Links of London – we made charms from day one, and they hold solid, precious memories for me.' She's also fascinated by miniaturisation, having a near-obsession with all things minuscule, and adores the way in which charms – so small and perfectly formed with their minute, captivating detail – can encapsulate our most powerful memories, dreams and associations.
As a child, she collected tiny objects of all kinds – painted porcelain plates, minute figurines and pea-sized animals, complete with details of tails or whiskers. 'My mother, who was Russian, travelled a lot. She used to bring me back a charm from wherever she went in the world,' recalls Annoushka.
This memory helped germinate the seed of a new idea, as she meditated on a suitable anniversary jewel to celebrate ten years of the Annoushka brand and 30 years as a jewellery designer. Although she quickly hit on the genius of telling a life story through charms, it took 18 months to develop the project.
With her finger firmly on the style pulse, Annoushka knew how important personalisation had become, not only in jewellery, but in every aspect of lifestyle, fashion and design – even discovering our cultural roots through DNA testing. With this in mind, she developed the concept of My Life in Seven Charms, which she describes as 'an 18-karat gold pictorial biography'. As with her own personalised charm bracelet, she now creates a bespoke set of seven charms for each individual client, based on their life stories and memories.
Seven is not only a magic number but also, she feels, the optimum quantity for a charm bracelet. However, she adds that the charms on a gold bracelet are easily unclipped and can equally be worn on a neck chain, or singly on a pendant. 'I love the idea of unlocking a life, reminiscing about really significant moments and then distilling them into a tiny treasured biography that is wearable but also to be cherished by generations to come.'
Annoushka talks through her own selection of seven meaningful charms: a yellow sapphire-smothered submarine, in homage to the Beatles song she danced along to with her adored mother; a ruby-set cable car that tells of her passion for skiing and time spent in Mégève in the French alps; a pavé diamond dog's paw, a token of her lifelong love of pooches; a globe that spins within its diamond frame, symbolising not only the many inspirational trips she took with her mother but also her life with John, whom she first met in Hong Kong, a place of continuing creative inspiration; a pea pod paved in tsavorites, representing her love of nature and holding four pearls for each of her four children; a fish skeleton, fully articulated and flexible, a reminder of how she first started designing jewellery after her mother (who had a business supplying fish to top London restaurants), asked Annoushka to come up with a gift idea for one of the chefs, resulting in a pair of fish cufflinks; and finally the quirky 'sex on legs' charm, in which dangly, wobbling legs are topped with the Pop Art-styled word, 'Sex', in diamonds. Annoushka explains that she wanted to find a charm to represent John, her soulmate, and was thinking of a rock, to express his constant love and support, whereas John jokingly (or maybe not!) observed that he'd much rather be depicted as 'sex on legs'.
It's this element of wit and whimsy, together with intensely personal stories, known only to the wearer, that so entrances Annoushka and fires her imagination. She loves to capture that playfulness and enhance the memories through minute, exquisitely-wrought, figurative details, particularly the flexible working parts that she finds so appealing. 'I've always been fanatical about detail,' she elaborates on her fascination. 'I'm obsessed with moving parts, like the spinning propellers on my yellow submarine, which also has a diamond periscope. I love all that.'
Above all, it's the deep and uniquely personal emotions embodied in each tiny charm that make this project so rewarding for Annoushka and so relevant for our times. She explains that many of the feelings wrapped up in her own charm bracelet come from her relationship with her mother. 'I was an only child, my mother was my best friend, my mentor. She was larger than life, always smoking a big fat cigar. I travelled with her from a very young age, and these journeys and my upbringing have had a huge influence on my designs.'
The intensely personal nature of this bespoke customer experience means it's Annoushka herself who meets clients, listens to their stories, decides on the charms, plans the intricate details and oversees the entire commission. 'It's an honour to do it,' she says. 'I love hearing the stories and I also want the experience to be as enjoyable and stress-free as possible. I don't want the client to agonise over what the charms should be.'
Every set comes with a personalised scrap book relating the stories behind each charm and illustrating them with photographs, mementos, and carefully painted gouaches. Annoushka believes narrative is very important in jewellery, especially at a time when pieces are increasingly prized, both for their longevity and as a way of creating and preserving individual memories.
The highly personal process of working on commissions for top clients and translating their life stories into sculptural, meticulously-crafted miniatures, gave Annoushka the idea of launching a podcast involving a series of seven interviews with each client, telling his or her life story through each piece – 'much like Desert Island Discs,' she notes. As a thank you to each interviewee, she promises to create the last of the charms on their list as a personal gift. The podcast launches in October and guests include former British Vogue editor Alexandra Shulman, Princess Margaret's former lady in waiting, Lady Glenconner, and Lucia van der Post.
Annoushka intends her Life in Seven Charms to be the ultimate bespoke jewellery experience and hopes they'll be treasured as family heirlooms, passed down through generations. 'What else is there,' she asks, 'that could tell your life story, through emotive, anecdotal details, that can be worn, enjoyed and handed down in this way, like precious amulets and talismans?' It is, after all, the original role, magic and appeal of the charm.
Credits
Video: Justin Polkey
Fashion Director: Nicole Smallwood
Models: Felicity Peel @ Titanium, Harrison Alexander @ Nevs
Felicity wears Roland Mouret. Harrison wears a New & Lingwood suit, a John Smedley jumper, Russell & Bromley shoes, Annoushka jewellery.
To create your story through charms, contact [email protected] £POA. annoushka.com
READ MORE:
The Insider's Guide To Chichester with Annoushka Ducas / Gorgeous Watches to Invest In Now