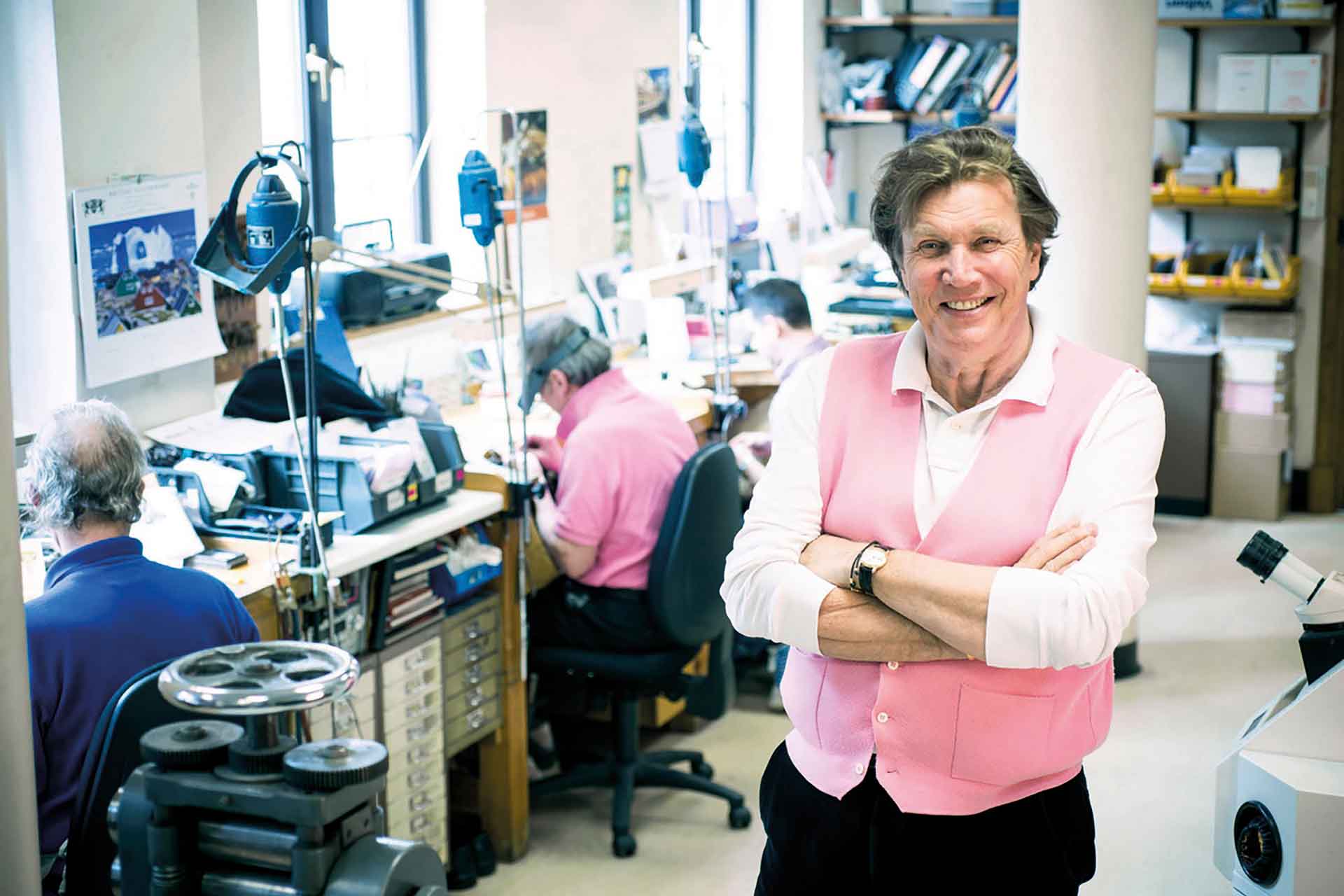 HOME
JEWELLERY & WATCHES
Theo Fennell: A Jeweller With A Passion For Rarity & Beauty
Theo Fennell is a Great British Brand 2023
Theo Fennell is an entry in our Great British Brands 2023 book. 
Theo Fennell: Great British Brand 2023
'The hardest part of 2022 was luring people back into the shop. Zoom was a godsend in lockdown and for people abroad to get an understanding of our craft, but it's still a bit like watching a filmed play rather than experiencing it in a theatre. People are more curious about craft and beauty than they used to be. They had time in lockdown to think about why they'd spend thousands on something that's made in huge profusion that lots of people own, when they could spend considerably less on something made for them with real resonance. 
'It always strikes me as odd to see six women lunching who all have the same handbag. The luxury business should follow the wine industry and educate people better about what constitutes real quality. Too many people wear expensive bling rather than learning about and investing in beauty and quality. Our "Precious Few" range has rings set with a stone that's not necessarily expensive but unique. Each ring has a story, rarity and romance. Through The Leopards, which I and a few other jewellery figures started in 2016, and my Gilded Youth programme, I'm always trying to encourage and support young jewellers.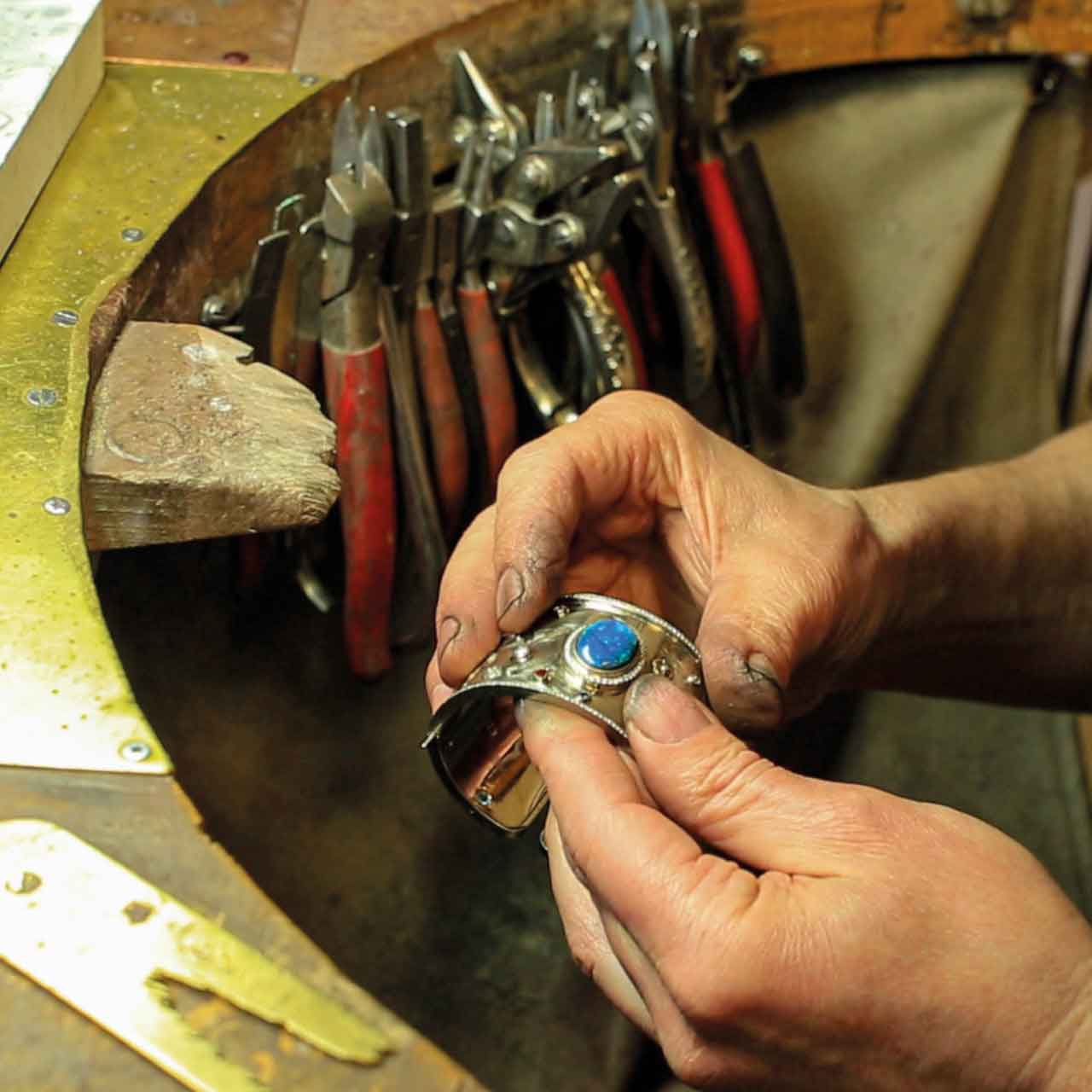 'We've started putting jewellery-making starter kits into schools as so many want to draw and design but few learn the skills to do the actual making and where there a far more openings. What I enjoy doing most is creating jewellery specifically for someone. It's like the difference between painting any old face and a portrait. Next year we'll be doing more with colourful stones, not the obvious rubies, emeralds or diamonds, but with one-off gems with real character that we'll design into masterworks. They'll be so much more than shiny commodities. We'll carry on persuading people to have something beautiful made for them rather than just going into a shop for something branded to hang round their neck.' Theo Fennell, founder
Brand Timeline
1974
Theo Fennell forms his first jewellery business after an apprenticeship in Hatton Garden.
1982
The first Theo Fennell store opens at 177 Fulham Road. The location was chosen to be close to the jeweller's clients.
1998
Theo moves into and helps design the now iconic building and workshop at 169 Fulham Road.
2007
The jeweller presents Show Off, a ground-breaking exhibition of his work at the Royal Academy.
2021
Theo buys back the business and moves to his current headquarters at Chelsea Barracks.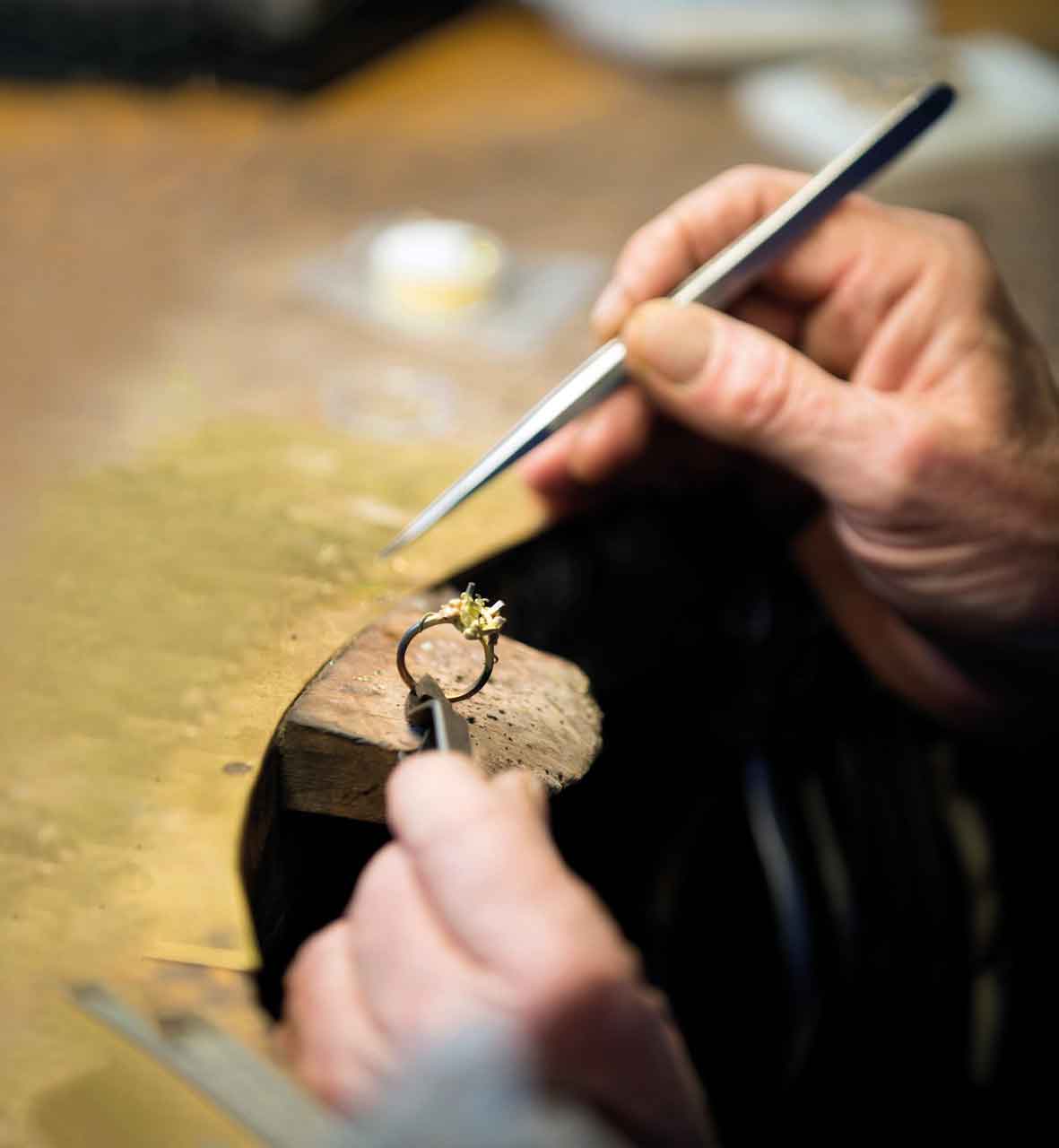 DID YOU KNOW?
Theo has had three craftsmen who have worked for him for over 35 years.

Theo designed the European Film Awards in 1996. Twenty-five years later his daughter, Emerald Fennell, won one.

Theo designed a watch with Roger Smith that he sold in 2007 for £20,000. In 2022 it sold in Geneva for over half a million pounds.

The Gilded Youth initiative has now engaged well over 1,000 students. 

The brand has always had more women than men on its workforce and more female than male customers.
THEO FENNELL
2 Garrison Square, Chelsea Barracks, London SW1W 8BG
+44 (0)20 7591 5050