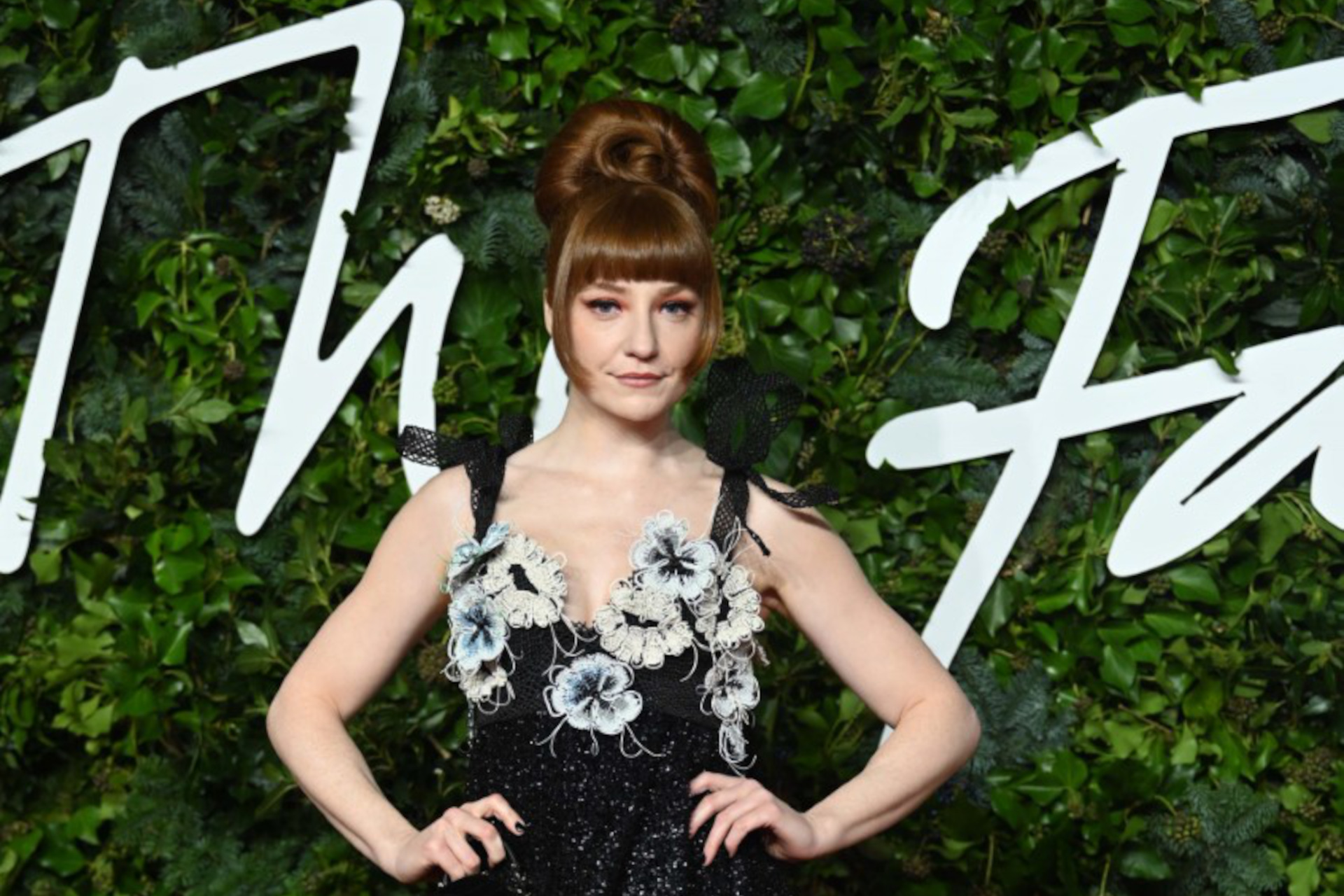 British Fashion Awards: Spotlight on Nicola Roberts
---
C&TH's beauty editor Nathalie Eleni reports from the British Fashion Awards
Nathalie Eleni did the makeup for Nicola Roberts at last night's British Fashion Awards, held at the Royal Albert Hall. Here she gives us the lowdown on her sustainable style choice.
The Best of British Style – Fashion, Beauty, Brands & More
British Fashion Awards: Spotlight on Nicola Roberts
Nicola Roberts' stunning couture dress was was crafted from 210 recycled electrical cables, measuring 315 metres in length. It was designed by acclaimed designer Alexandra Sipa for the Recycle Your Electricals campaign.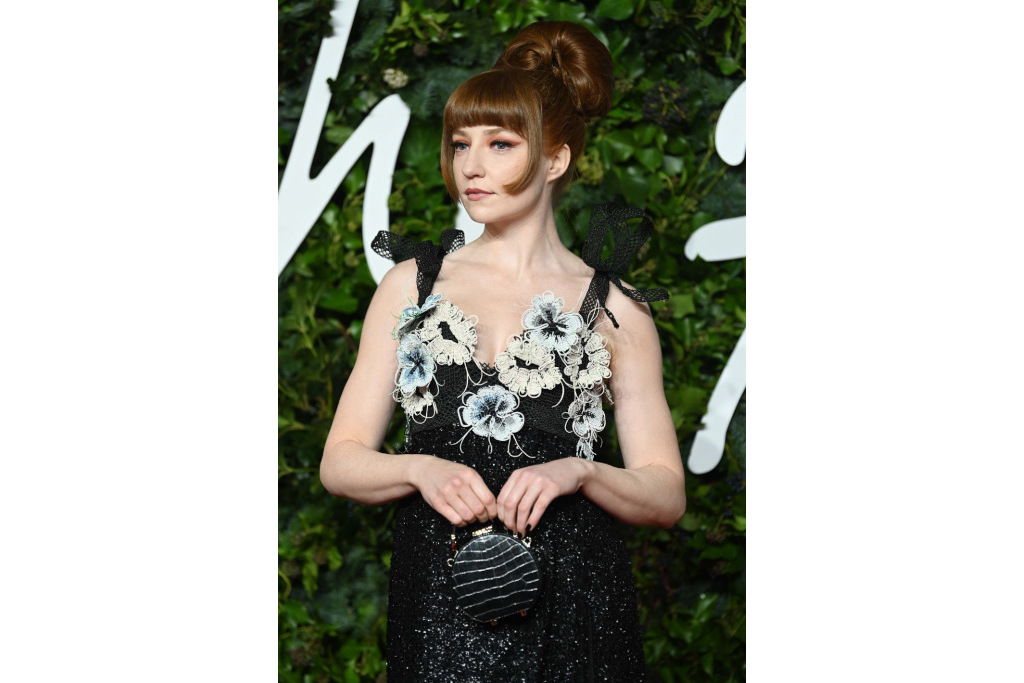 Twenty-two ethernet cables were used to create the flowers on the upper part of the dress, and 188 discarded household cables made up the most part of the monochrome design. All were collected personally by Alexandra from recycling centres, friends and family, and even from her local electricians and builders, to create the bodice and shoulder detail of the final beautiful design, which weighed in at 1kg. Alexandra created the lower part of the dress using black recycled wool created in Britain.
The national Recycle Your Electricals campaign aims to get UK households to stop throwing away or hoarding their small old electricals and instead start donating or recycling them. Electricals contain some of the most precious materials on our planet: gold, silver, copper aluminum and platinum.
Alexandra is one of the UK's most talented young designers, known for her efforts to make the fashion world more sustainable.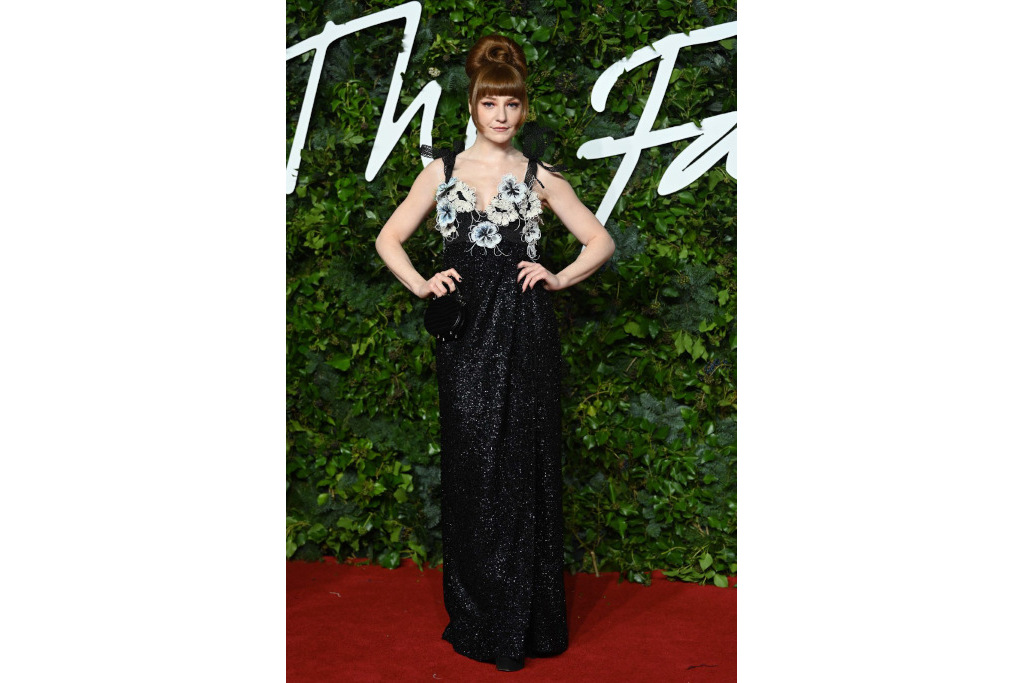 Nicola Roberts said: 'We all have a duty to make sustainable choices. As the consequences of our demanding and accessible way of living begin to increasingly show themselves, it's something I feel a responsibility to do more and more. For instance, the impact of electrical waste is something few people consider. Working with Alexandra Sipa and the team at Recycle Your Electricals has been an interesting and enlightening journey. My dress has been created from 210 electrical cables and I'm proud to be able to show you just what is possible when supporting sustainability with recycling and just how beautiful it can be.'
Alexandra Sipa said: 'I started recycling electrical waste as a happy accident, born from my interest in Romanian and Belgian lace-making while I was a second year student at Central Saint Martins, in London. I experimented and realised that these beautiful details could be achieved using waste we all have lying around – old cables. My partnership with Recycle Your Electricals hopes to make people aware that discarded electricals are the fastest growing waste stream in the world – and show how people can start to tackle it, because anything with a plug, battery or cable can be recycled.'
LEARN MORE: Recycle Your Electricals has a goal to stop the nation throwing away or hoarding all their old small electricals. The campaign is revealing the value hidden in electricals and is making it easier for us all to recycle and reuse the small electricals we no longer need. The campaign is doing this by providing more recycling points as well as providing practical information on how households can recycle.
Facebook @RecycleYourElectricals / Twitter @RecycleElectric  / Instagram @RecycleYourElectricals 
Makeup: Nathalie Eleni
Hair: Ricky, Salon64
Gabriela Hearst Named Leader of Change at the British Fashion Awards / The Luxury List: Sustainable Series / The Best Sustainable Fashion Brands