Think you know your tailors? Test your knowledge against our guide to Savile Row, with a breakdown of the brands you need to know…
London is the home of menswear. We invented the suit, and in Savile Row we have the most important men's shopping street in the world but we also have the very best in contemporary formal wear. Seriously, has the Londoner ever looked as good as he does today? – Dylan Jones
Savile Row tailors are famous the world over for their heritage, attention to detail and style. Everyone from film stars, to royals and rock stars have made the pilgrimage to the home of tailoring for nearly more than 100 years. In the 2017 issue of Great British Brands Dylan Jones said:
Nowadays, anyone can visit a Savile Row tailor and get a suit made. Twenty-five years ago though, you only had a suit made if you were the sort of person who patronised the Row and, back then, you had to be a very particular kind of person. You were probably a banker, a politician or a barrister. Or, maybe, a rock star. You were certainly not 'anyone'.
To get to know the shopping street that is Savile Row, you need first to understand the history of British style, and it's ability to blend tradition and rebellion. As Dylan Jones said, 'If anyone ever asks you just why Britain is so good at menswear, and unsurpassed at producing designers, then you only need to say this: not only are the British good at tradition, we excel at rebellion too.'
So let's get back to our roots and see the best of British tailors on Savile Row…
The Brands to Know
Huntsman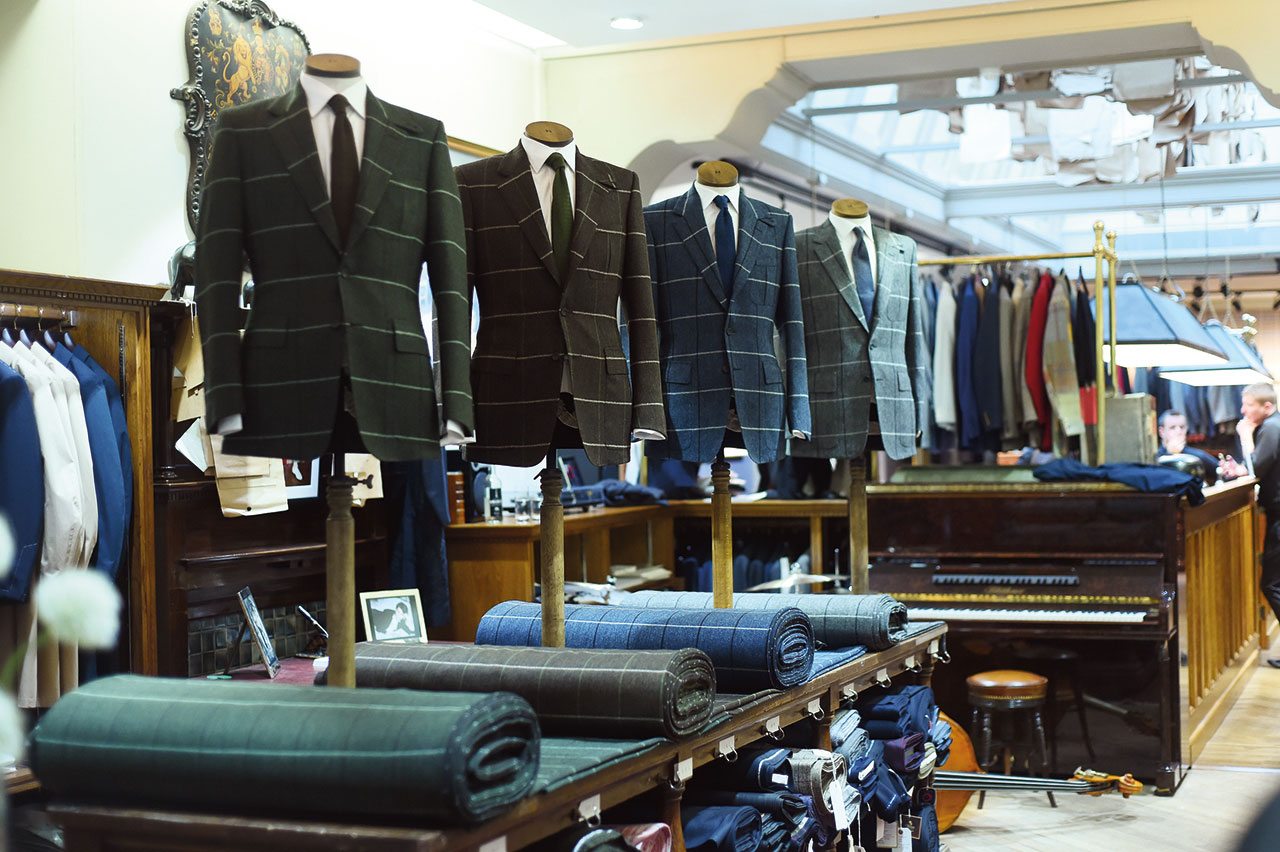 The brand of choice for the likes of Gregory Peck, Marlene Dietrich and Laurence Olivier, Huntsman has been a leading Savile Row tailor since the 1920s. The Huntsman of today is not just a Savile Row tailor but also a British luxury institution, as ambitious and uncompromising now as it was over 100 years ago. And after Kingsman, it's also a movie star too. In every way, a cut above the rest. 11 SAVILE ROW, LONDON W1S 3PS
Gieves & Hawkes
One of the most famous names in men's tailoring, Gieves & Hawkes is a brand made of two very famous halves. The brand's history is, in reality, the story of two separate houses that merged just 40 years ago. Gieves was established in 1784 as tailor and celebrated supplier of uniforms for the British Royal Navy. Hawkes, instead, supplied the British Army from 1771. The bespoke and ready-to-wear tailors take up pride of place at 1 Savile Row, where they have been since 1974, when the two sides of the brand merged. Now the brand is known for dressing generations of royalty, and Admiral Lord Nelson, as well as the best dressed men of the 21st century. 1 SAVILE ROW,  LONDON W1S 3JR
Henry Poole

If it's history and heritage you're after, you can't beat Henry Poole, the original Savile Row tailor. Established by military tailor James Poole in 1806, the firm's fortunes were made during the Napoleonic wars. It wasn't until James's son Henry inherited the company, in 1846, that the grand new premises were opened with an entrance on Savile Row. 
Last year, the company had much to celebrate, with the tailor's 170th year on the prestigious row. They also have the royal seal of approval, quite literally, by becoming the only business in the world awarded 40 royal warrants from both British and international ruling houses. Thankfully, what hasn't changed is their ability to produce elegantly tailored clothing that is both comfortable and long-lasting. 15 SAVILE ROW, LONDON  W1S 3PJ
Kent & Curwen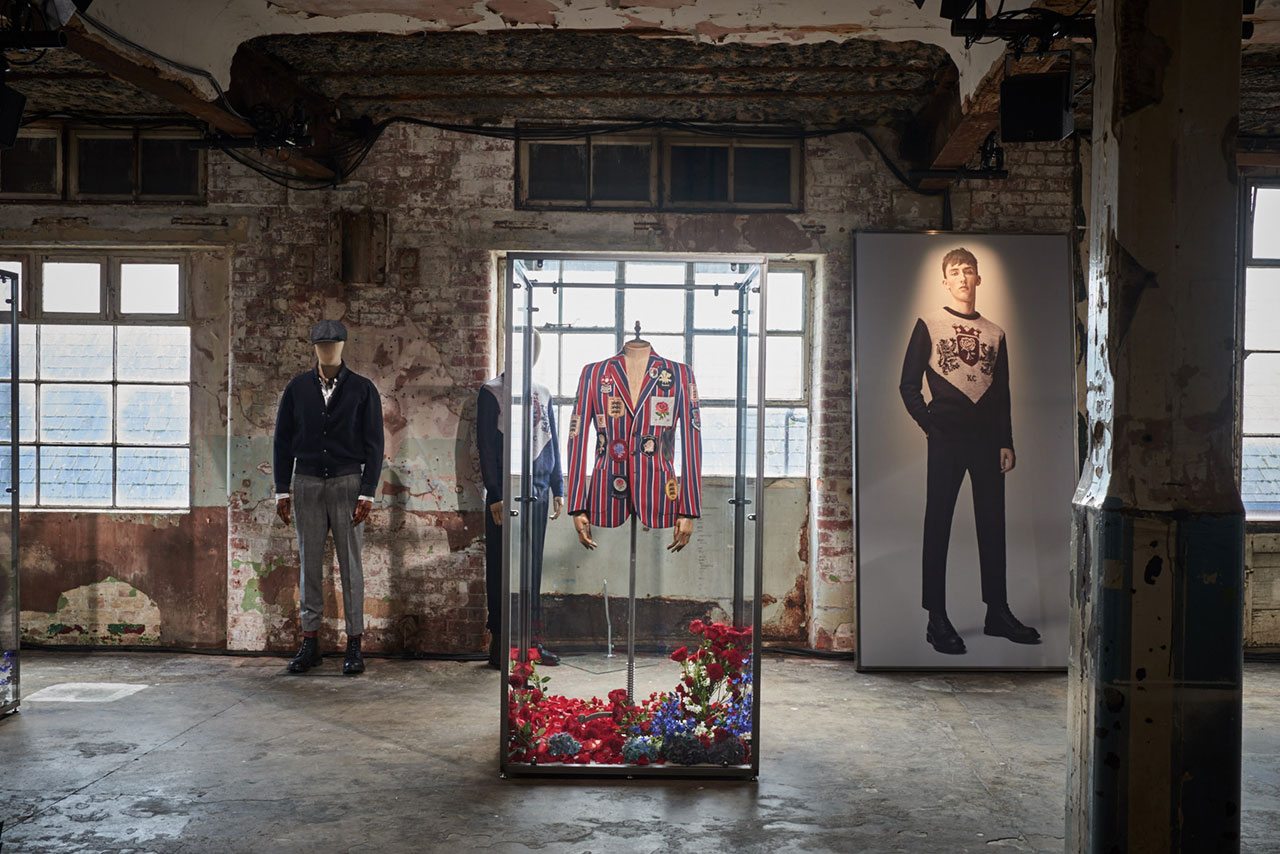 Established in 1926, just two years after Eric Kent and Dorothy Curwen first crossed paths on Savile Row, Kent & Curwen made its name supplying ties to the venerable universities of Oxford and Cambridge. Now, with Daniel Kearns in partnership with David Beckham as the creative directors, the brand is reborn and reinvented for the 21st century, with a collection of wonderfully nostalgic pieces including cricket jumpers, rowing blazers and rugby shirts. At Kent & Curwen, preppy is always in. 14 SAVILE ROW, LONDON W1S 3JN
British Shirtmakers
A little further afield, Jermyn Street is home to the best shirts in the business. Emma Willis, has been creating bespoke shirts for the likes of the British royal family and Barack Obama since the 1990s. Just around the corner is Budd Shirtmakers in Piccadilly Arcade. Budd's Piccadilly shop today is a treasure trove of the essential classics for a man's wardrobe. Ultimately it's the hands-on, tailor-made approach that keeps customers returning to these brands for generations. 
MORE MENSWEAR: How British menswear is changing for the better / Men's Style: GQ's Dylan Jones on modern British style
---