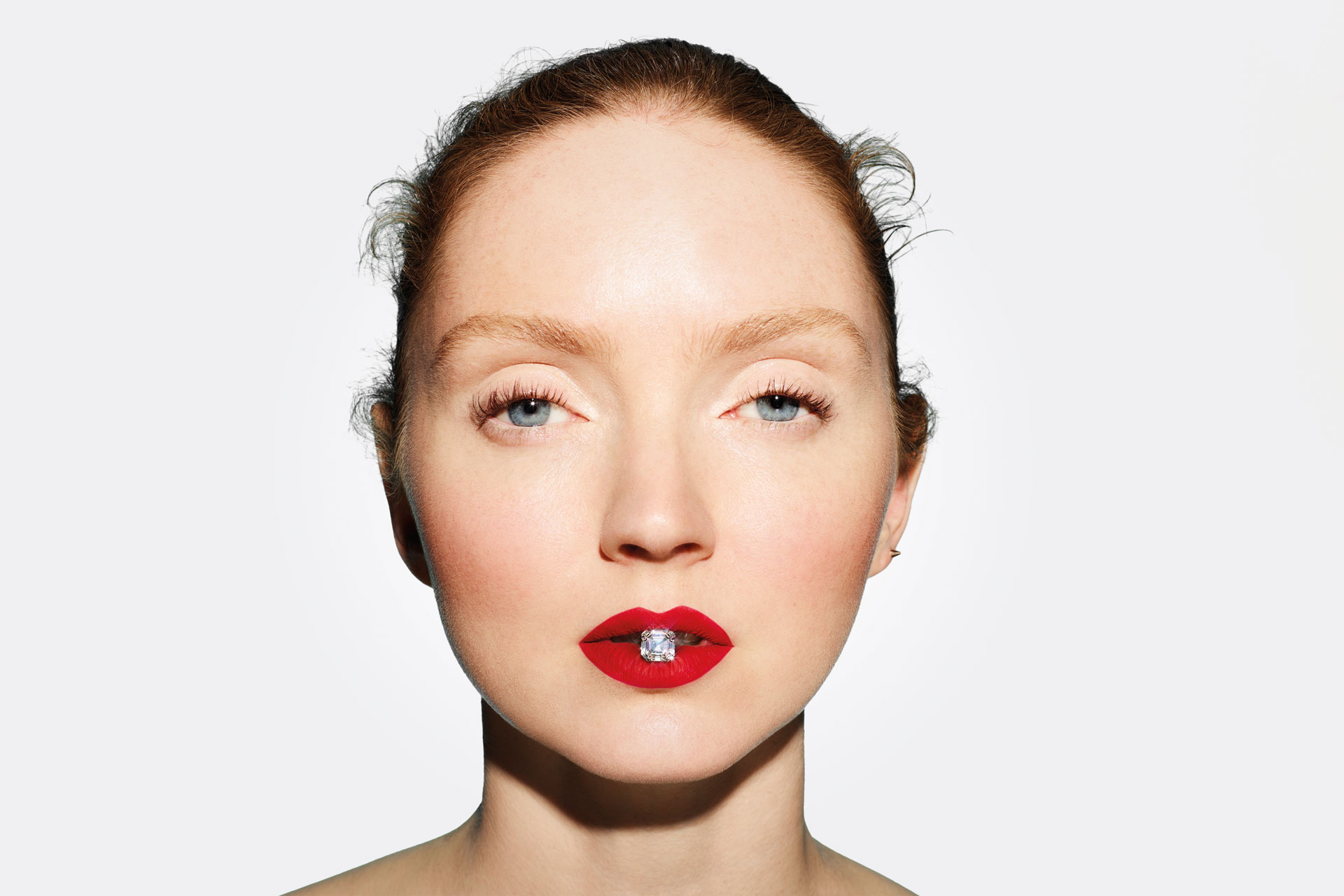 HOME
JEWELLERY & WATCHES
Skydiamond: Diamonds Helping the Planet Be Forever
The revolutionary technology that's turning carbon into diamonds
Skydiamond is a Great British Brand 2023
Skydiamond: Great British Brand 2023
'I am pleased to have created the first sustainable diamonds, made from the sky. I was thinking about how to remove CO2 from the atmosphere on a planetary scale and store it in the most permanent way, and suddenly realised that a diamond is the ultimate form of carbon. It was a lightbulb moment but the idea was the easy bit – five hard years of research and development followed. 
It's a complicated high-temperature process, powered solely by solar and wind energy, but to cut a long story short, the air we put back into the atmosphere is cleaner than the air we take out. Skydiamonds are far kinder to the planet even than lab-grown diamonds, which are mass-produced, often using brown energy and gases that are byproducts of the fossil fuel industry. We are the only diamond producer on the planet to be carbon negative through our production process and not offsetting. 
Diamond mining is notorious for its negative environmental, social and ethical impact. So, diamonds are the perfect frontier for the new environmental movement. We've harnessed a combination of technology and imagination to come up with the ultimate piece of climate bling. Turning something base into something precious is perfect 21st century alchemy. Above all it's fun, which is central to our ethos. 
Skydiamonds are optically, physically and chemically identical to mined diamonds and we were thrilled to launch our first jewellery collection in October last year. We also worked with jeweller Stephen Webster to launch the world's first Skydiamond collaboration in time for Christmas 2022. We're not asking people to give anything up or to stop buying beautiful things, but to buy better. The beauty of Skydiamond is that it gives you an exquisite gem entirely free from conflict, pollution and guilt. What's not to love?'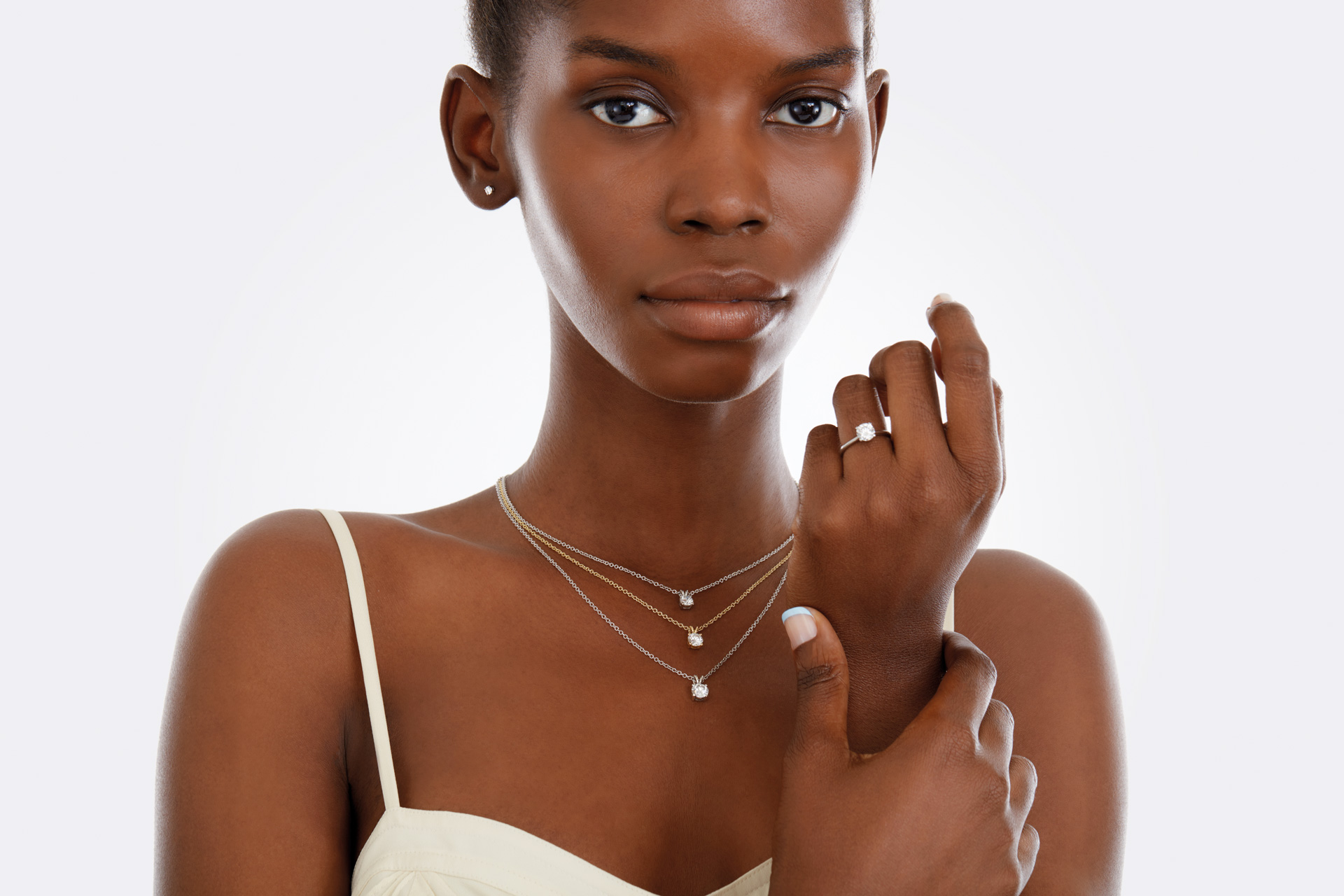 Brand Timeline
2012 
Dale Vince comes up with the idea for Skydiamond while thinking about geoengineering and how to lock up carbon forever
2017 
The recipe for how to make brilliant diamonds is processed and perfected
2018 
The first Skydiamond in the world is made from a combination of wind, sun, rain and carbon dioxide
2021 
Skydiamond starts selling its stones – the following year in October it starts selling jewellery
2022 
In December the first jewellery collaboration launches with British jeweller to the stars, Stephen Webster
DID YOU KNOW?
Skydiamond's founder, Dale Vince, is an eco-warrior and accidental businessman who 'dropped back in' from life as a traveller in the 90s to found Ecotricity, the world's first green energy company.

Dale runs the world's first carbon neutral and vegan football club, Forest Green Rovers.

Dale is a United Nations Climate Champion and received an OBE from the late Queen for services to the environment.

It takes approximately 14 days to grow a Skydiamond in a mill and every part of the process happens on site at its Sky Mining facility in the Cotswolds.

A 'Life Cycle Analysis' report was completed by Imperial College London consultants giving Skydiamond a negative carbon footprint of -6kgs CO2e per one carat. 
SKYDIAMOND 
The Sky Mining Co. Lion House, 2 Rowcroft Stroud GL5 3BY